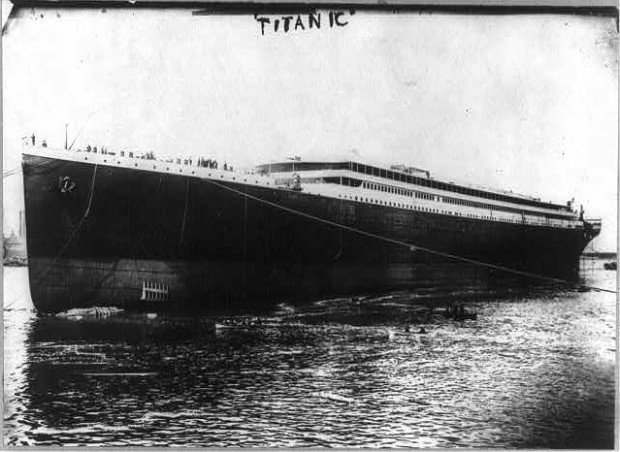 The RMS Titanic, courtesy of the Library of Congress
While we USA folks were struggling to get our taxes handled a couple days ago on April 15th, we shouldn't have been fussing or celebrating, we should have been thinking of the lives lost aboard the RMS Titanic–which sunk 100 years ago on that day. Since this week marks that horrific — albeit fascinating — event that has held our culture's attention for a century, you should brush up on the visuals…not the new national geographic images, not the sumbarine images captured by James Cameron. Try the final images of the ship floating. Or the images of passenger's being rescued. They're stunning, beautiful and eerie wrapped in one. Scroll thru the tabs above this image to see the "before" shots of the "unsinkable" ship.
Many of the most moving photos are from the National Archives of both the UK and the US. As you'll see by scrolling thru the images, lucky for us, someone on the Carpathia — the first ship that came to assist the survivors — had a camera onboard.
–
(all images courtesy of the Library of Congress, and the archives above)