Winter 20/21 was one of the best Scottish seasons in decades. Unfortunately, most Brits were not only deprived of mountains abroad, but unable to travel to the ski resorts on home soil too. To rub salt into the wound, the Scottish resorts were being dumped on... all winter long.
Travel and operation restrictions kept the lifts closed, but in late spring, as they eased, snow in the Highlands was still abundant. To access it, you just had to be eager enough to earn those turns with some good old-fashioned leg power.
Last month Planks athletes; Chris McCormick, Harris Booth and co. embarked on a handful of ski/bike touring and jump-building missions in the Cairngorms, Scotland. In the latest episode of Chris & Matt McCormick's video series, Shed Boys, they documented one of the sendiest Scottish springs we've ever seen.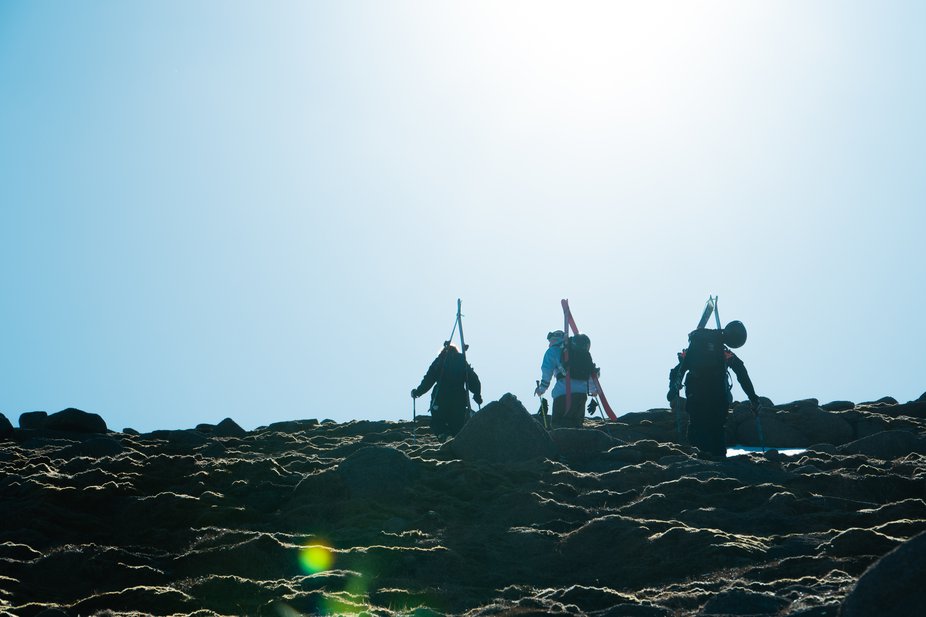 The full video is at the bottom of this blog, but first let the boys warm you up. We caught up with them to talk about Scottish skiing, their spring adventures in the Cairngorms and more. This is by far our favourite and most interesting Shred Thread interview of all time, but you can be the judge of that eyy. Enjoy!
Scotland just had one of the best ski seasons in years. But can you answer this commonly asked question, is skiing in Scotland any good?
Aye, it's class! It's well known that the weather up here can be a bit difficult at times, but we tend to find that it makes those good days even sweeter.
Also as a more general answer, I'd say skiing anywhere is what you make of it. We have been really lucky to ski in some of the world's best ski resorts, yet I still easily had just as much fun, if not more, while filming this all Scottish episode of Shed Boys. There is something special about having a sick day on home soil!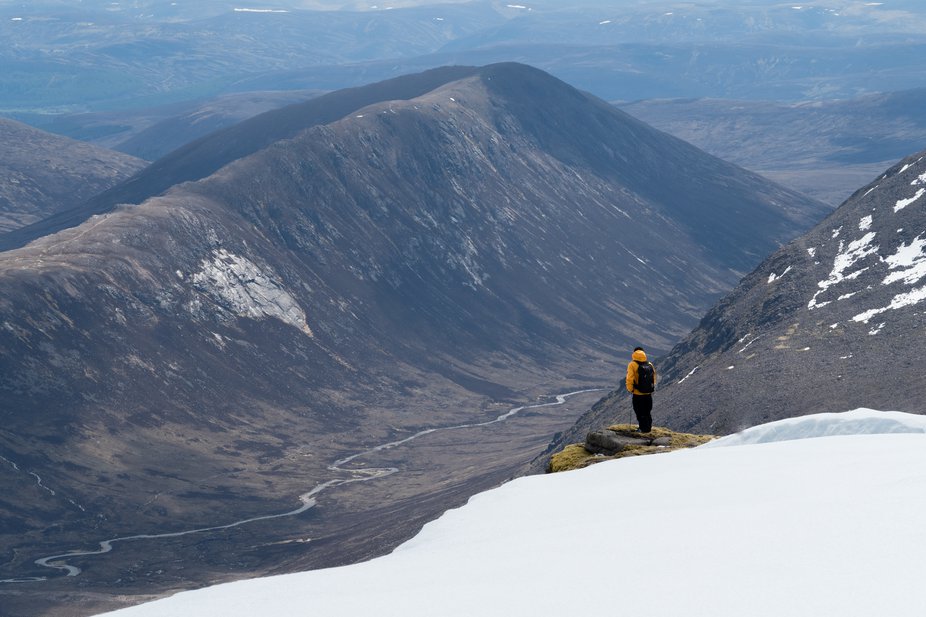 During an average Scottish season what are the conditions like, and how did this season compare?
This is a really tough one to answer as honestly a Scottish ski season is so hard to compare with anything else. Conditions can be very variable and change hugely each year, but if you know where to look and are willing to work for it a bit then there's plenty of opportunities throughout the entire winter!
For the Scottish skiing virgins, where are the best places to ski in Scotland and why?
If you're just going for the first time I'd guess there's a chance it's because you've always thought of it as being too far out of the way or not worth the trip. In that case, Glencoe is a great shout, it's just a couple of hours drive from Glasgow/Edinburgh and offers a bit of everything, from mellow pistes and parks to steeper freeride zones.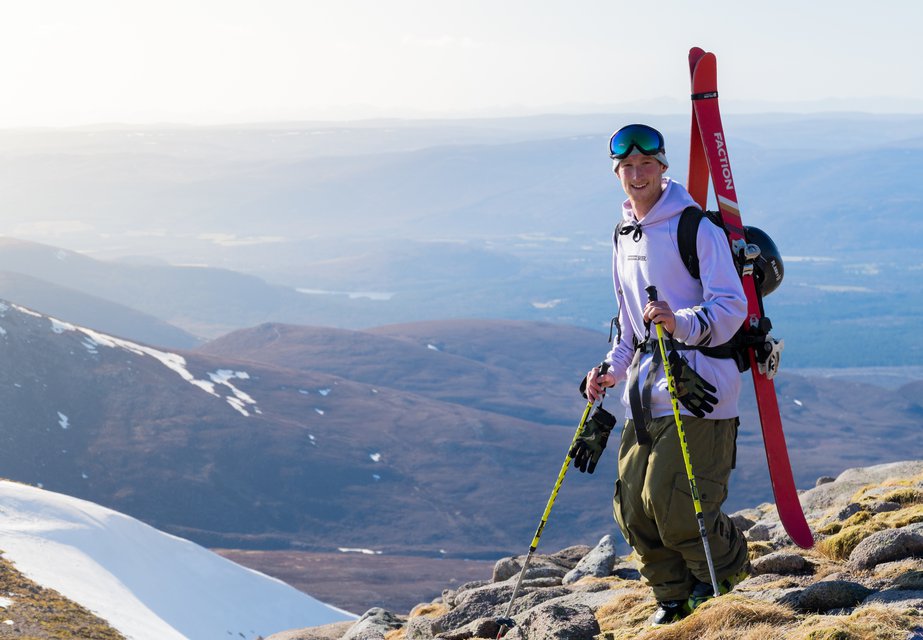 Where are the go-to places for park skiing and freeride skiing in Scotland?
For park skiing, Cairngorm has always been thought of as the main resort. They would tend to have the most features and push larger jumps, as well as host the bigger events like Vans High Standard or the Scottish Championships. We would also give a shoutout to the Lecht, as despite not being the biggest resort they always make an effort to make a really fun rail line!
For freeride, some of the Coires (this is Scottish lingo for bowls) surrounding Cairngorm contain some serious lines to be skied. The closing shot of this episode of Shed Boys is Harris and Lewis sending it down Jacob's Ladder in Coire an t-Sneachda, which is just one great example of these lines on offer. Glencoe offers some really nice lift accessible freeride opportunities too, especially with the famous Flypaper which is fairly well recognised as a legit freeride run.
Last month you embarked on a late-season bike and ski touring mission into Cairngorms National Park in Scotland. Why did you take on this crazy adventure, and where did your journey begin?
Braeriach is a well-known spot for the Cairngorm locals that has some gnarly coires which hold snow late into May.
We'd already been on a few smaller trips earlier in the month, and with the snow starting to wear a bit thin we all still had a lot of motivation so thought we wanted to give it one last push and finish the season with an adventure! We made our way deep into the Cairngorms from the outskirts of Aviemore.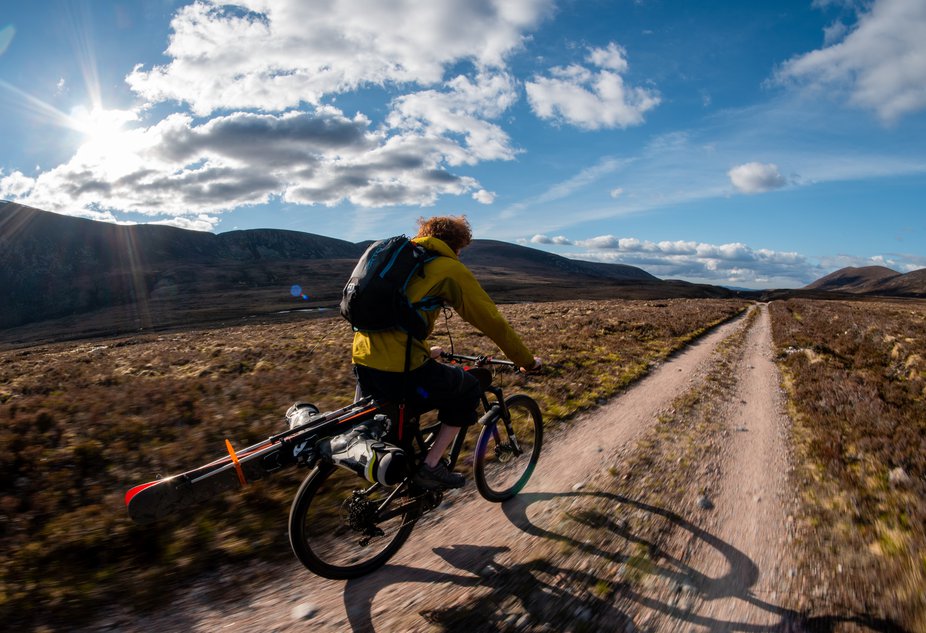 A rocky ascent on a mountain bike with skis attached might be some people's idea of torture, but was it as difficult as you'd imagine? What were the challenges and obstacles on the way up?
I would maybe say the hardest part of that was actually attaching the skis properly without scratching up the bikes too badly!
Surprisingly, it wasn't actually too bad, and the views kept your mind off the workout. As expected there were a few difficult hill climbs on the bike, but the real challenge was what followed. The section between ditching the bikes and where we could put our skis on and start skinning up is a pretty brutal hike called the Escalator, which was a bit of a slog. It is usually a skinnable line up, however, we were a bit late in the season for that.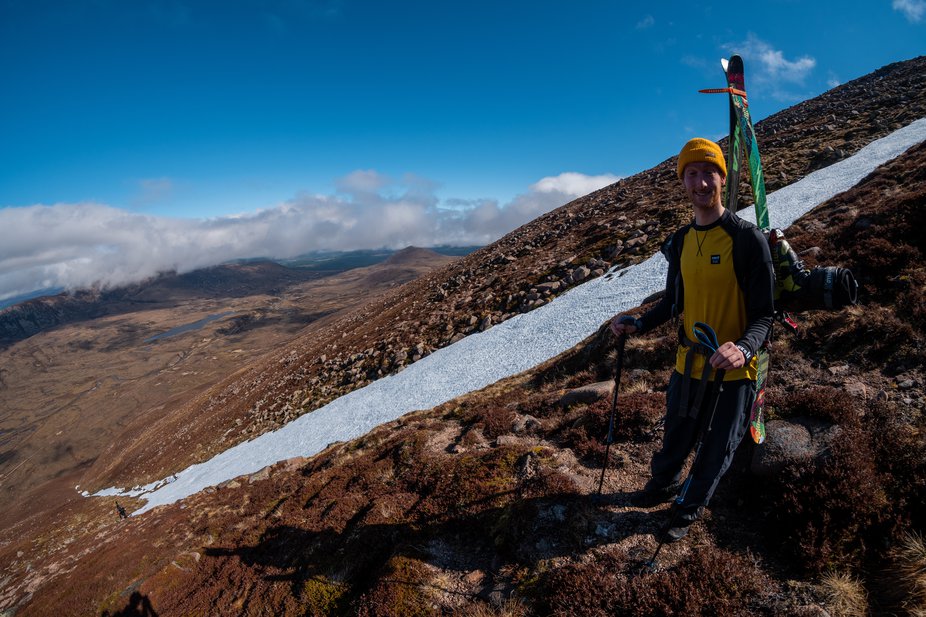 Although it might have been physically testing, it looked like a bundle of laughs getting up to the snow. What were the comedic highlights on the cycle/hike up?
It was a lot of fun which I think often takes your mind off of the other physical challenges going on. Harris trying to throw his shoe over the stream and launching it straight into the middle was great! Matt nearly decking it and going for a swim downstream was pretty funny and Lewis getting pretty mad at his decision to try and skin up the last part of the slushy, thin escalator was also entertaining.
From start to finish, how far was your touring adventure and how long did it take you? And if you could give any advice to someone wanting to follow in your footsteps, what would it be?
It was about 30.2km, with a 1700m climb in elevation. We left the house at 6:30am and went straight for a well-earned chippy after at about 8pm when we finished.
Start off small, make sure you know what you're heading into and have done your research. We felt pretty lucky to have had Lewis Doherty with us as he knows the area and conditions fairly well, but we still made sure we'd done the appropriate planning beforehand. Also, checking the avalanche reports and speaking to experienced locals about the conditions is a must. We would also recommend leaving plenty of time for your day out. Touring always takes longer than you think due to the unexpected hurdles and general faff!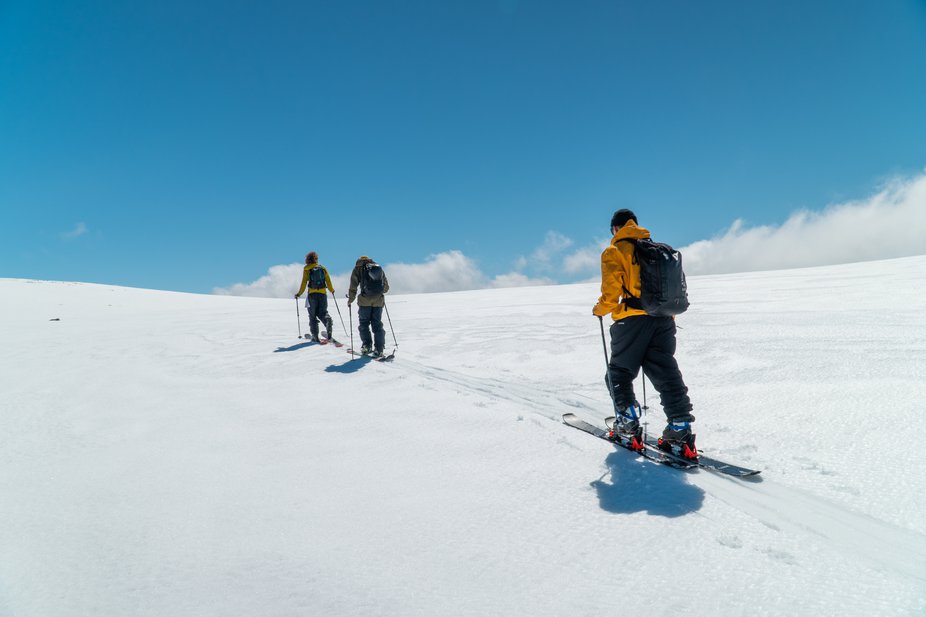 Considering it was the end of May and the start of June, how much snow was left to play with? And how long did you spend up there session-ing to get the clips for this episode?
On our first day of filming the snow was great and at that point, we had planned to do a lot more. Unfortunately, the weather wasn't the best for a couple of weeks after so I think the whole episode ended up being filmed within 4 long days on the hill.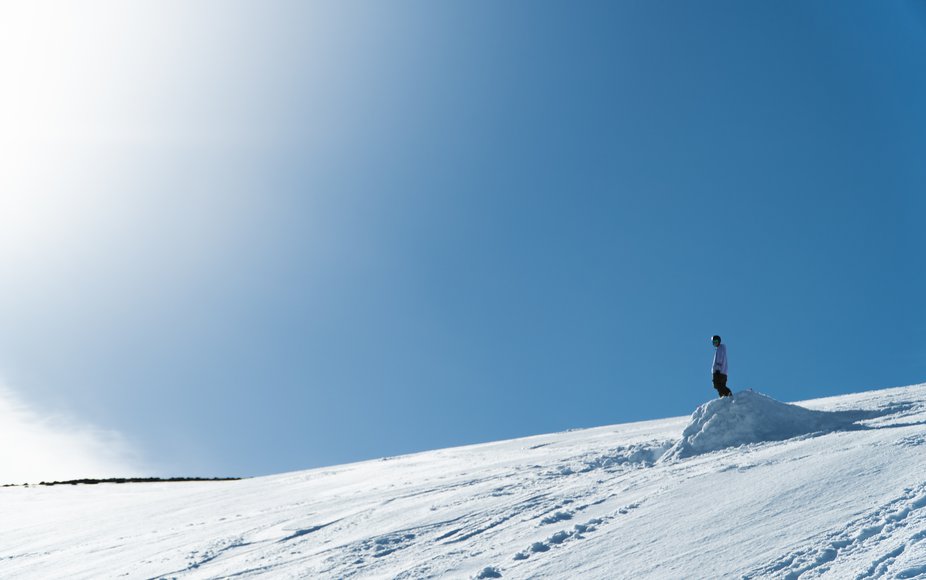 You build some crazy features, like the squeaky tight step-up, but which was the most fun to session with the boys, and which was the gnarliest?
The step-up was a really cool idea, but we were super unfortunate that by the time we finished building it, the snow had become so slow that there just wasn't enough speed for a full session like we'd hoped. However the big crew that day made it one of the best days on the hill.
The more standard-looking jump towards the end of the video was actually gnarlier than it looked. There wasn't a huge landing and it was bombed out with a tight transition and rocks on either side. For me, it makes Harris' switch bio 9 even more impressive. The jump wasn't easy to hit switch and he sent it to the bottom of that sketchy landing and stomped it first try.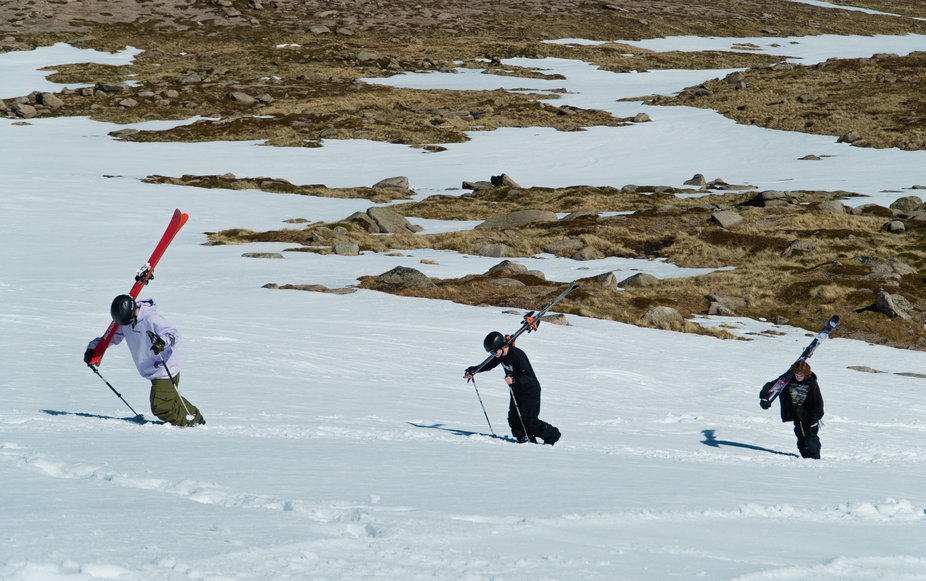 This is by far the best content of people skiing in Scotland we've seen for a long time, if not all time. If the prime snow conditions return next season, what's the plan?
I think the biggest obstacle is making sure we're all in Scotland at the same time without too many other commitments. As a crew, we're super motivated and I know that if possible we'll all be keen to do even more next year. The dream is to make a full-length film with all aspects of skiing that Scotland has to offer.
In particular, we'd like to find a spot to build a proper big backcountry jump. Some of the boys we shred with have some crazy big jump tricks, and I think there's a lot of opportunities to see plenty of NBD's on UK soil.
https://www.newschoolers.com/videos/watch/1005989/ShedBoys-VII
What was the best moment from this episode that wasn't captured on camera?
Although I don't think Harris' failed boot throw into the river made it on cam. Chris also had some pretty gnarly tomahawks after landing right in the bombhole on one of the jump days that weren't captured due to the filming angle.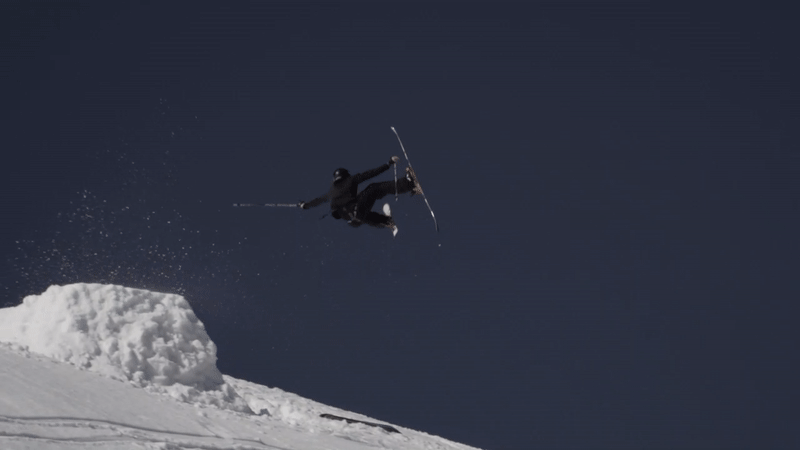 Where did the name for Matt McCormick's Shed Boys series come from? We're very intrigued.
It came from when we spent two winter seasons in Perisher, Australia. Accommodation there is hard to come by, but luckily we have great friends in the Waddell family who let us stay in their renovated sheep shearing shed. We were always super productive with our time filming in Perisher and put in a lot of hard work. To be honest, the name doesn't mean too much but it was more the place that Matt and I realised we loved collecting shots with our friends and making something of it.
This episode was the most interesting yet, especially for British skiers. But what's on the bucket list for future Shed Boys episodes?
We really need to do one in Perisher from where the name 'Shed Boys' originates. I think this would be really sick too as the park is amazing and something about the place always brings out the best in our productivity.
We've also thought about doing a UK dryslope/indoor episode, so that could be something for the future too.