Interview by Brandon Ascher
Within the last few years, so much new talent has emerged. From Vermont, California, and now Pensilvania 17-year-old Sean Jordan has been making plenty of noise this year, filming and competing all over North America. His unique style is turning heads and this kid is definitely on the come up. Allow me to introduce, the young, the talented, the one to watch, Sean Jordan...
Whats up Sean?
Yo dog. Finishing my last god damn test for 11th grade, drivers ed...shit is so busted.
Give me some basics.
17, from Moscow, Pennsylvania and my sponsors are K2, Under Armour, POC, Dakine, Ski The East, Full Tilt and Big Boulder.
What have you been up to lately?
The last few weeks I have been in Pennsylvania being a slave to school work. Didn't kill it so hard over the winter with school so I had to dig myself out of that.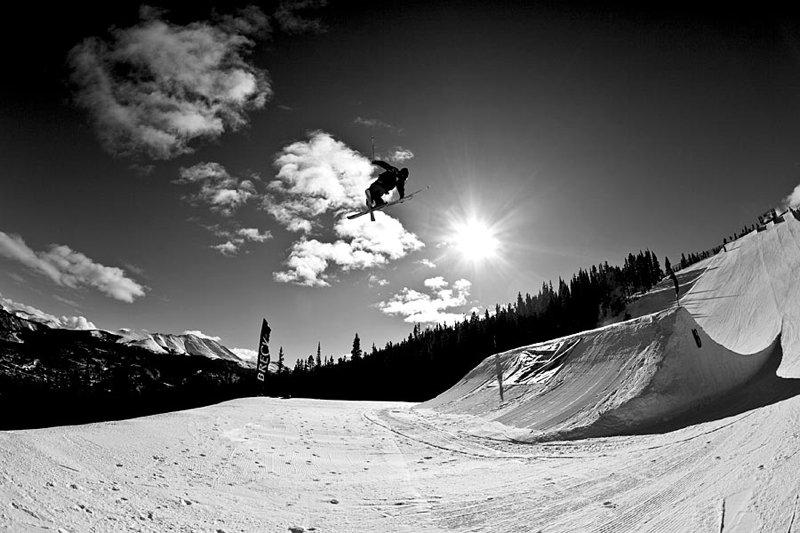 Dew Tour. photo: John Vandervalk
How was your season? What were your biggest highlights?
This season was real dope. Got pre-qualified for the Dew Tour which was ill and ended up getting 8th at the Breck stop. And after Dew just pretty much shredded with my homies in Colorado and on the east and filmed with Stept and Meatheads.
What was the Dew Tour experience like for you?
It was pretty much getting a taste of what it's like to be a big pro skier. Athlete lounge, autographs and lots of people. It was so damn fun.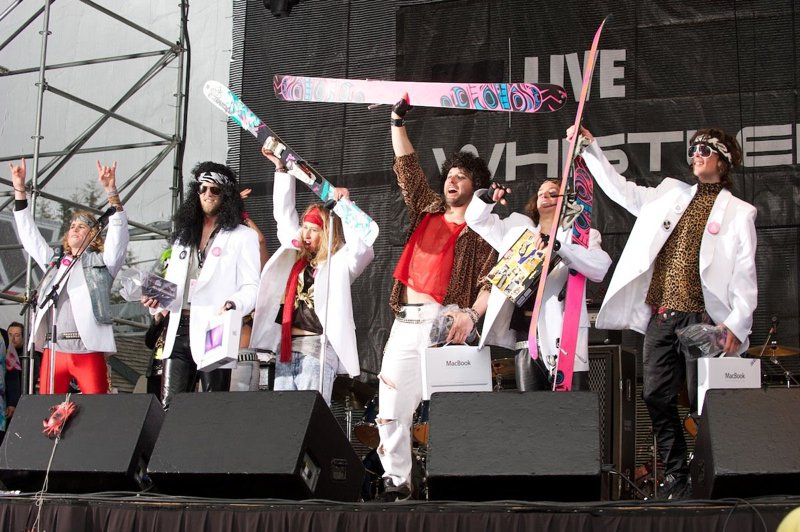 Orage Masters. photo: Felix Rioux (www.orage.com)
And on the heels of that, how did the Orage Masters invite come about? And how was that event?
To be honest I'm not even sure how I got the invite to Masters. One night I just got a text from Mike Powell at K2 asking me if I wanted to be on the team. And the Masters ended up being one of the best times I have had on skis. The people at K2 are dope and know how to run shit.
When did you start riding for K2?
Well at the beginning of this season I linked up with Dylan Malone to help me out as an agent. I didn't have a ski sponsor at the beginning of this year so we kind of just picked out what company we thought would be best for me and went to them. K2 answered with open arms.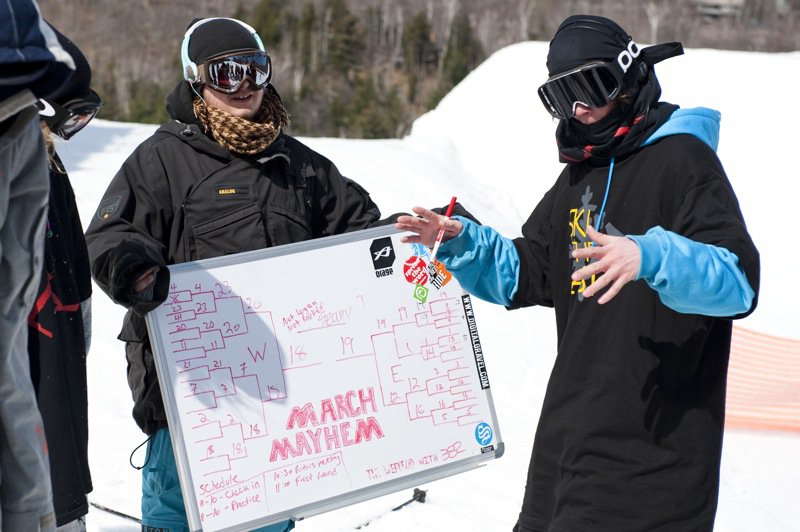 photo: Matt Stauble
Having participated in so many different kinds of contests, what are your thoughts on contest skiing as a whole?
Contest skiing is pretty wild. You can go from the Dew Tour scene where people are doing six flips on three jumps right to kickin' back at Loon for The Weekend with 382 with your homies seeing who can lay down a steezier run. I'm pretty much down with all aspects of it. It's fun to compete seriously, and to just chill.
In what films will you have upcoming segments to watch out for?
I've been filming with Stept Productions and Meatheads Films. I didn't really film with Meatheads as much as I would have liked but I'm real stoked on my Stept shots. Make sure you're all peeping Stept's new movie this year, NetWork. The illest.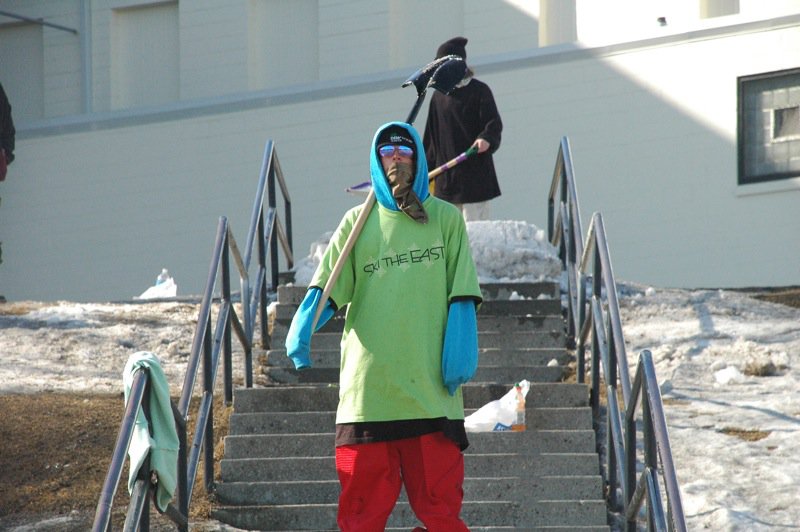 Filming with Stept Productions in Calgary. photo: Alex Martini
Since you spent a lot of time this winter doing both, which do you prefer, filming or competing?
I would have to say that I can't really pick one over the other right now. Competing and filming pretty much have me equally stoked. I would like to film more for sure but I would never just choose one.
What kind of skier do you see yourself as? What do you envision your career turning into?
I see myself as just a skier in general. Not really a specific type. I like competing, filming, urban, and the occasional pow if I'm lucky. I'm hoping it turns into a full time career because that's pretty much all I want.
Thoughts on the current state of the sport? With the explosion of doubles and the focus shifting from rails/urban to jumps?
It's hectic. I'm way down with all the doubles and whatnot these days because they're looking good, but I'm hoping that skiing resorts back to rails and the style game again soon.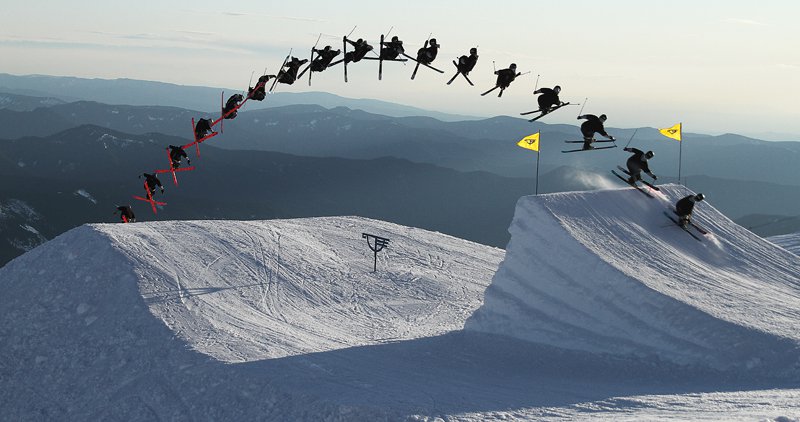 sequence: Rocky Maloney
So, Sean Jordan - What's your definition of style?
Taking tricks that thousands of kids can do and making it your own.
Who is pushing it right now? And who do you look up to?
Clayton Vila, Dale Talkington, Cam Riley, Alex Schlopy. And I'm still looking up to homies like Matt Walker and Nick Martini.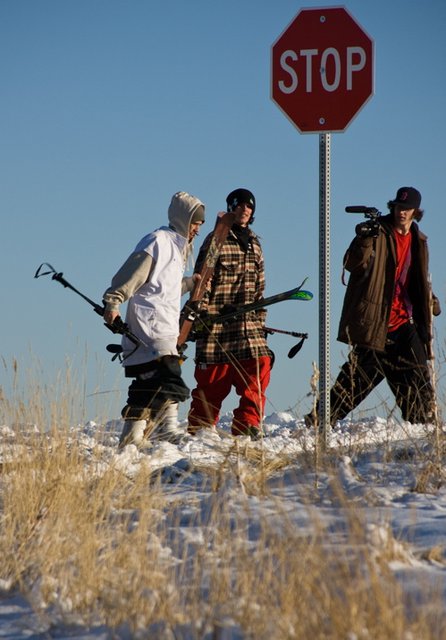 With Clayton Vila & Nick Martini. photo: Ian Boll
What do you think it takes to make it nowadays? What enabled you to get where you are?
The level of skiing right now is super high. To make it these days you gotta be doing everything from double flips to double switch-ups on burly rails. I was fortunate enough to have some really good people to learn from like Martini and Walker so I feel like that helped me get to where I'm at today.
Who do you ski with on a regular basis?
Usually I'm shredding with my homies Clayton Villa and Charlie Owens.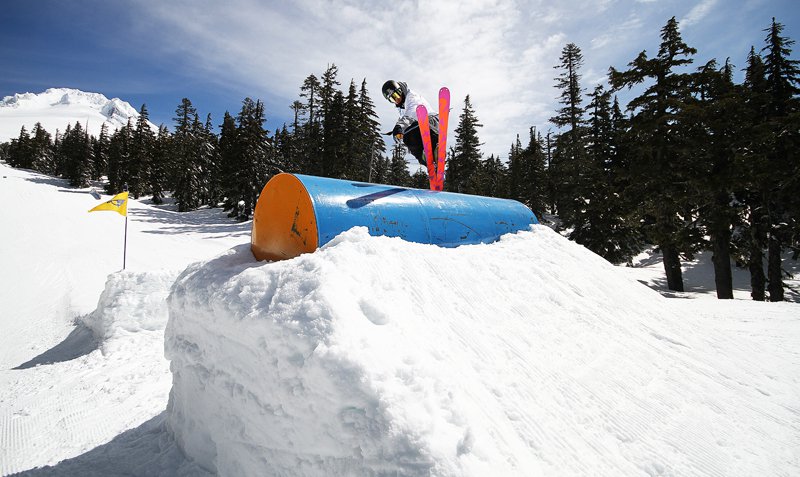 photo: Rocky Maloney
Competing, shooting and just skiing in general with them and the other guys you mentioned, what is the atmosphere like? Was it what you expected?
The atmosphere when I'm shredding with them is so damn chill. Everyone is just doing their own thing having a good time. Once in a while we will make set tricks to do and mess around a bit, but other than that it's just riding with your friends. So it's exactly as I expected, and it shouldn't be anything more.
What's up for the summer?
I've got a house all summer in Hood with some more homies and it's gonna be the shit.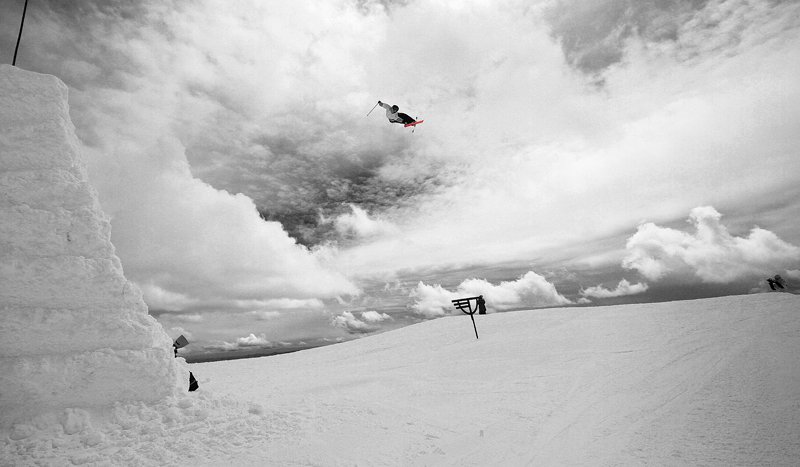 photo: Rocky Maloney
Favorite video and favorite video segment, and why?
Favorite video would probably be Ready Fire Aim because that was the first year I realized how ill skiing was, and favorite seggy would have to be Mike Hornbeck's part in Turbo.
Plans for next season? Goals?
Plans for next season are to basically repeat this season. I would like some better finishes in Dew Tour and maybe my own segment of some sort.
Do you ever have to take a step back and admire what's going on around you?
Yeah every now again it hits me. I definitely forget sometimes that I'm four years younger than most of my competitors, but that gets me stoked to know I'll be in it for a while.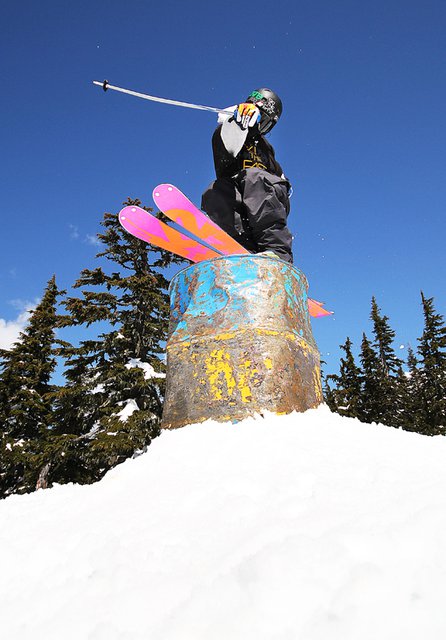 photo: Rocky Maloney
Describe the ski scene in Pennsylvania. What's it like being from a place that isn't necessarily known for ski talent?
The ski scene in PA is definitely getting way bigger. I see more kids in the park every year. And I kind of like that the ski scene is somewhat new here. It's nice to have home be a bit different than everywhere else.
I met your parents at a contest a couple years ago, and they seem really down with all of this. True or false?
So true. In the beginning my parents definitely had to be persuaded, but they let me do my thing and now they're super supportive.
How do you split school and skiing? Do you still go full time during the year?
For the first half of the year I go to normal public high school and for the second half I transfer all of my classes to an online school.
Do people in school know what's up?
Pretty much everyone in town knows me as the "skier kid" but they have no clue what's good.
I heard the local news did a story on you though.
(laughs) Yeah they did actually. It was a good piece for sure, but I still feel like people don't quite understand what I do.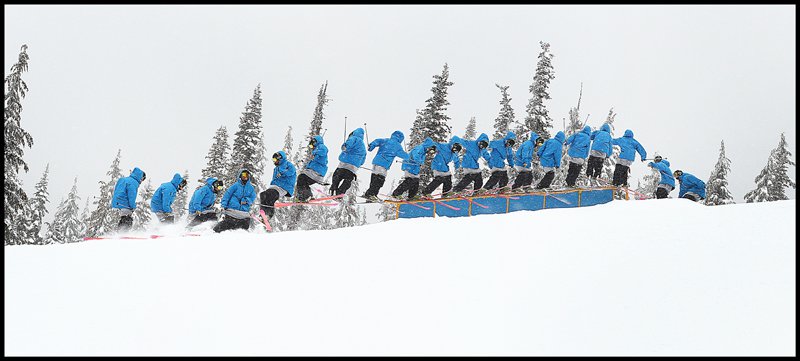 sequence: Rocky Maloney
Why do you think it's still so hard for people to accept and understand professional skiing? At your age do you get a lot of pressure about college, "getting a real job," etc? And what do you say to people about that?
People don't understand because all they see is the Olympics. Everyone asks if I'll go to the Olympics and I always have to explain to them that freeskiing just isn't really like that. "Are you going to college?" is no doubt the number one question I get asked right now. And for sure I'm going, but as for getting a real job...that can wait.
What are you listening to currently? And who are your all-time favorite artists?
Currently listening to some heavy dubstep like Rusko, Pantyraid, and Mimosa. Favorite artist, probably some Mobb Deep or Wu-Tang.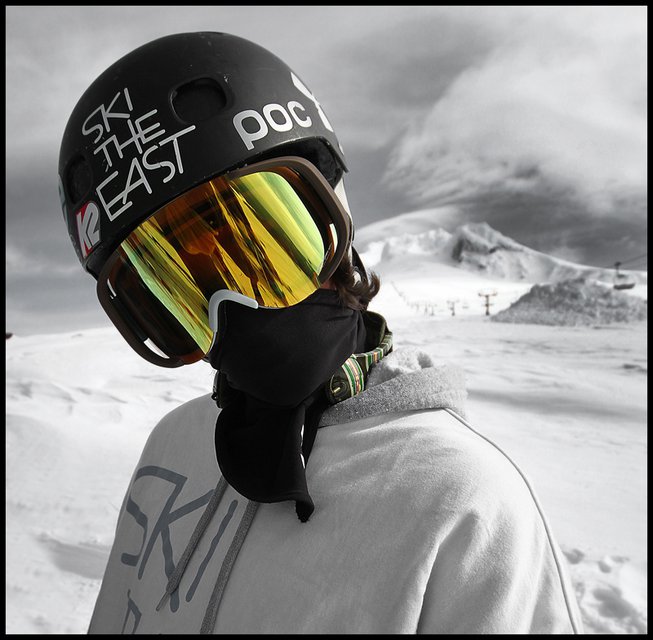 photo: Rocky Maloney
Three words that describe Sean Jordan?
Keepin' it real.
Anything else you want to say?
Just a shout-out to all my sponsors, the parents for the support, and all my homies.
Edit by Duncan Lake (www.junction133.com)