The lounge was pimped out for campers by Salomon, Skull Candy and Redbull. Yes the lounge has its very own DJ Dakota who is also one of the sickest freeskiers in Whistler and he"ll be spinning your favorite tracks all summer long! Leave your Ipods at home kids!!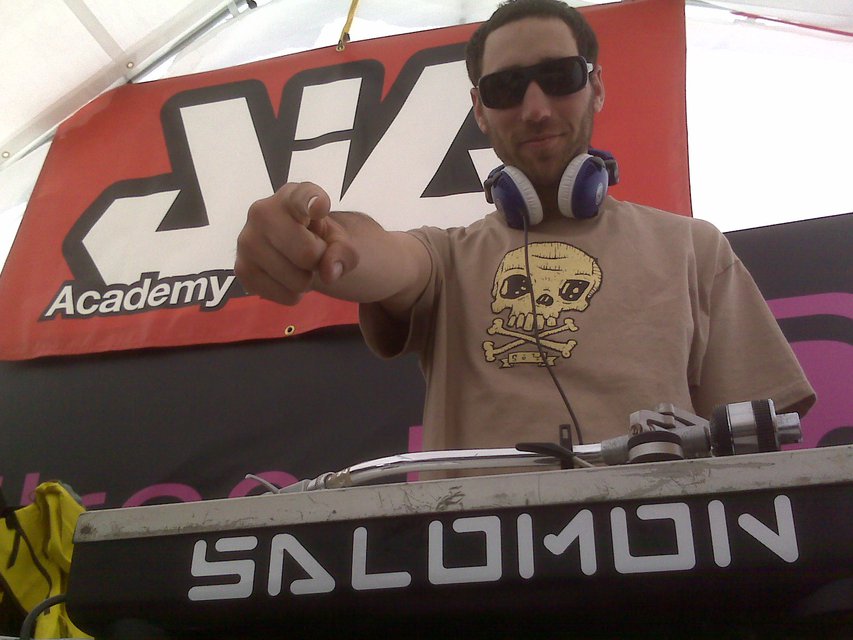 Even Newschooler's own Ian Cosco couldn't believe the beats getting thrown down today!
Oh ya I alomst forgot you can also find a boat load of our Salomon Athletes kicking it at Momentum this summer between the free Redbull and good beats. This summer marks 10 years of Ten Eighty so we thought it would be a great idea to bring Iannick B, Dumont Sammy,Kaya, Abma, Henituik, Alexis, Dane Tudor, Erin Kerr, Meg Olenick, Jen Crichton, Tucker and Hunter Visser, Noah Bowman and happy Pat to camp. Oh we also have this really crazy Salomon kid that you might have seen this winter killing it over in the UK on the dry slopes named Woodsy, this guy is hillarious!!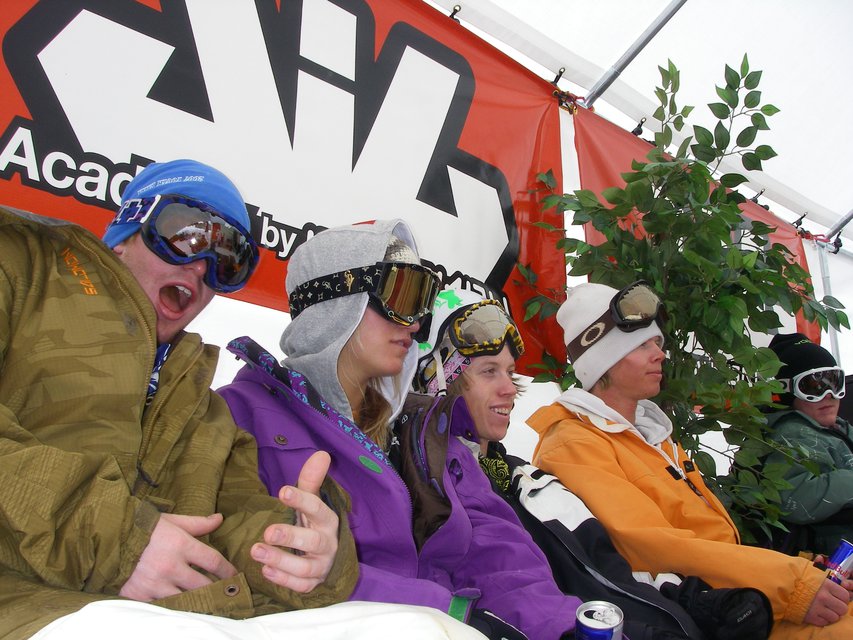 Kaya Turski, Dane Tudor and a few all star campers from this session.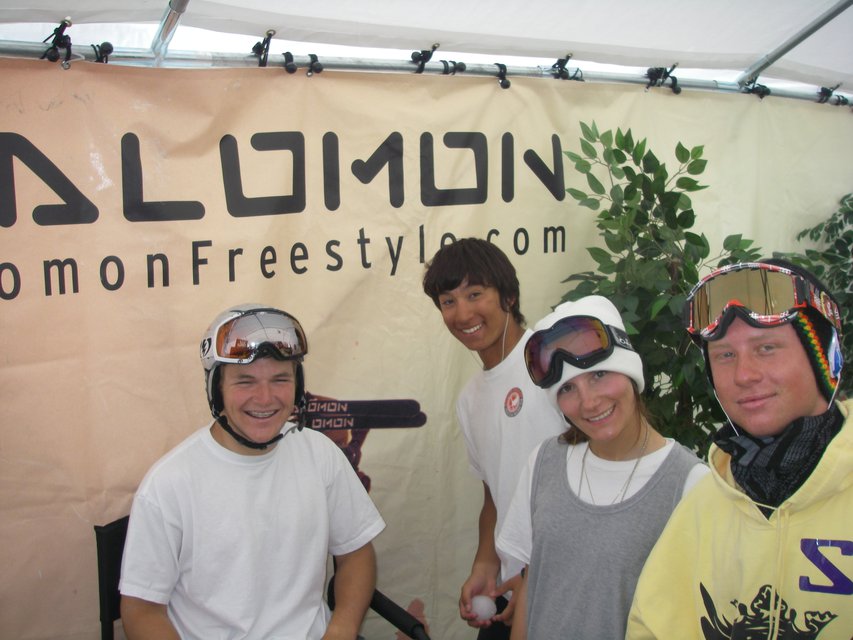 Woodsy.....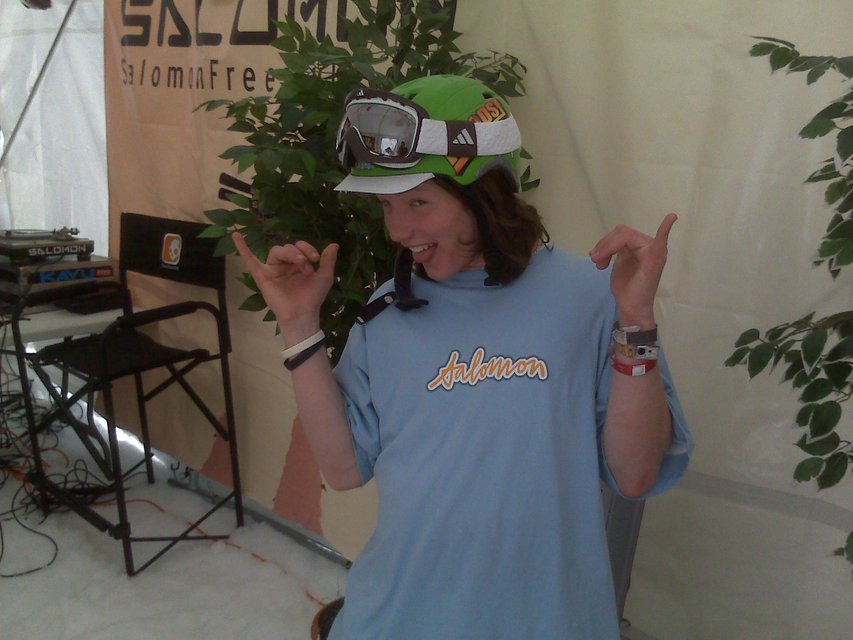 Kaya Turski and Jen Crichton hard at work.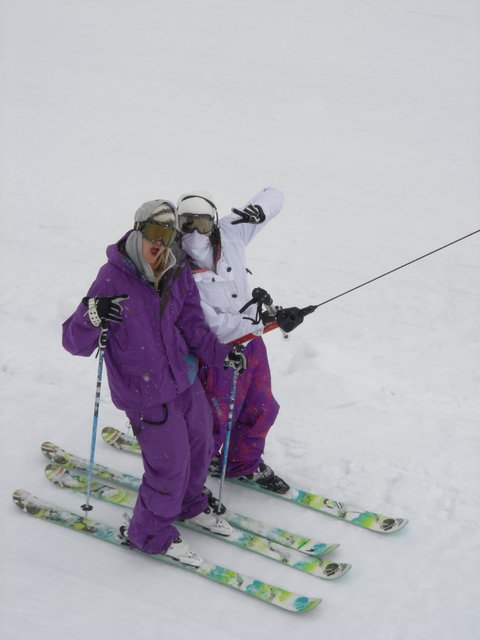 Red Bull does somthing for you that helps you hit jumps, need I say more?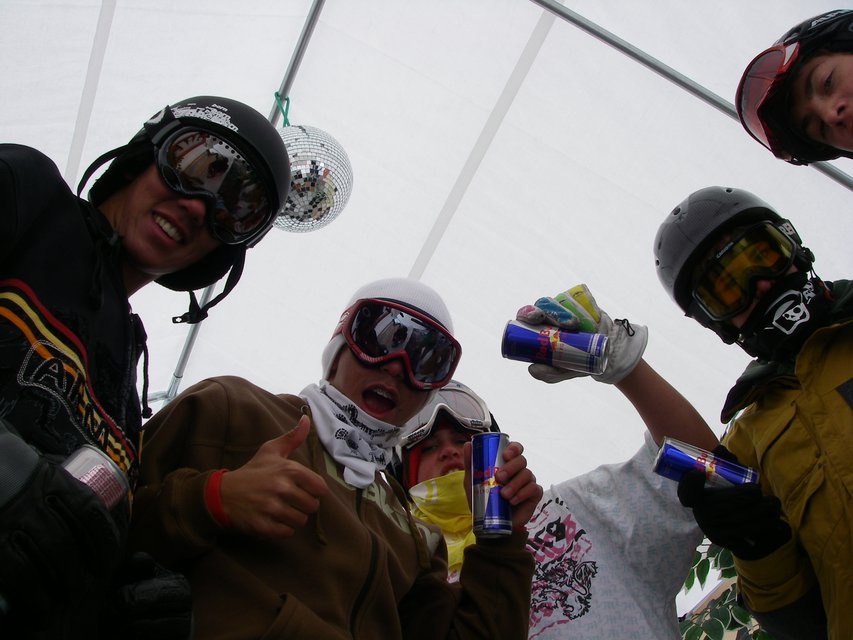 So you still have some time to get yourself to Whistler this summer, if you do stop by and check out Momentum. The camp is going off this summer and apparently so are the diggers!!!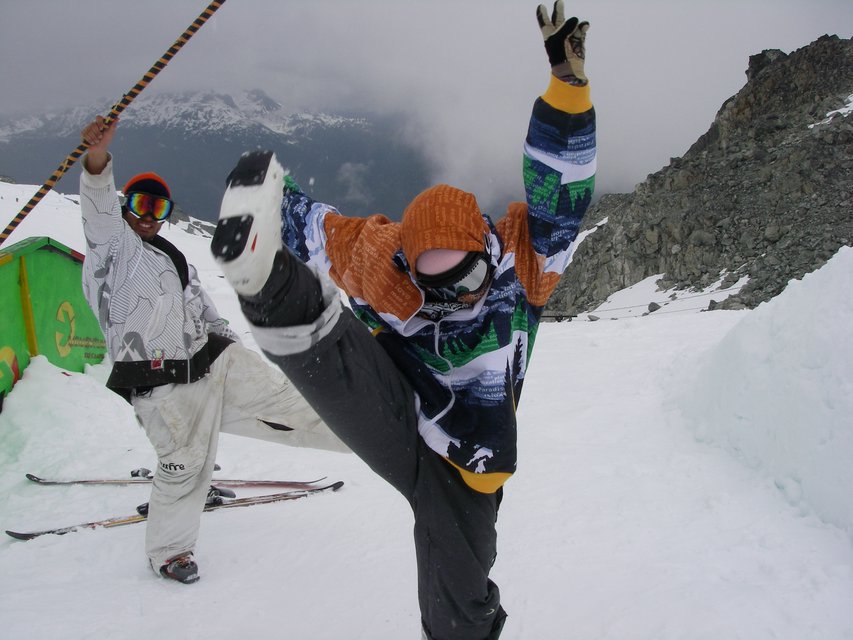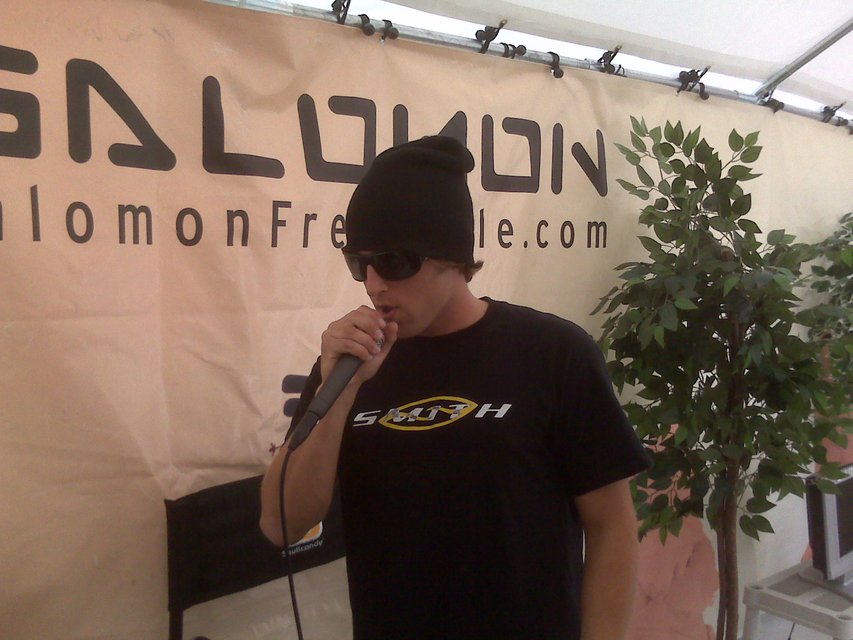 See you at the lounge!!