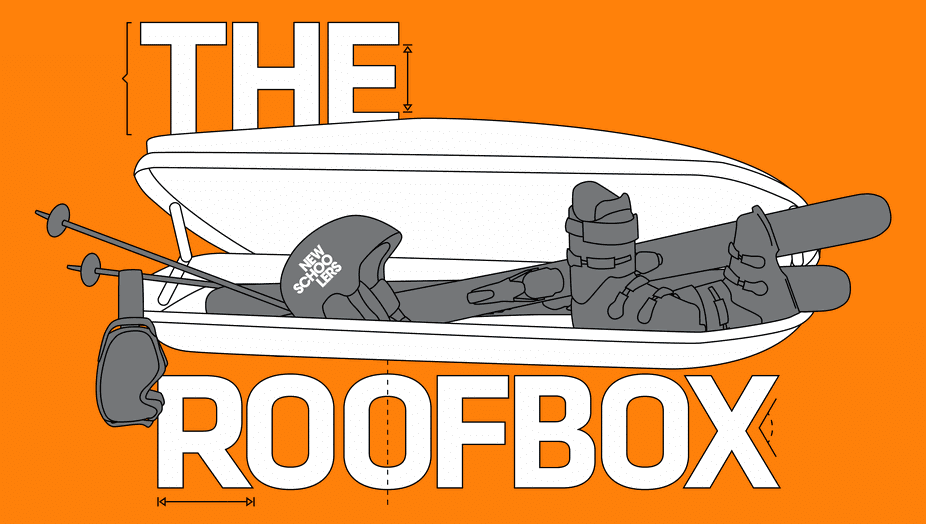 The Roofbox is back for 2016-17, with one aim: No bullshit, in-depth ski reviews, by ski bums for ski bums. No sponsored athletes, no 'we took 3 runs at a ski test'. Brands send us the sticks and we spend a solid chunk of our own seasons shredding them. Then when, and only when, we've spent enough time on a ski to judge it fully, we tell you what we honestly think about the pros and cons of a ski and who we think it will work for. It's a matter of pride for us that 'NS Tested 'means something and that we advise you as best as possible what you should be slinging in your roofbox. Welcome to this one about the Revision Dime skis.
Ski: Revision Dime
Length skied: 176cm
Tip-Tail Length (Straight Tape): 174 cm
Shape: 117-90-117
Mount: Center
Binding: Rossi Axium demo
Days skied: 10
Reviewer height/weight: 5'11, 160lbs
Review Location(s): Whistler, Canada
Conditions skied: All Mountain and Park
Revision skis may only be a couple of seasons old, but in their short existence they have already managed to get a lot of people talking about them.
First of all, they offered unbelievable pricing, basically selling skis at cost and following that up with one of the most comprehensive warranty programs in the industry. They will even warranty skis which have been used on rails!
But what really matters to most people is how the skis actually perform. A few reviews have been published, but they have mainly been on the powder and wider skis in the range. This being Newschoolers, we know the main interest will be on the park selection.
Last winter, me and Twig got the chance to put the the Dime and Talisman skis through their paces. Twig's review of the Talisman will be out later this week, but here's my views on how their flagship park ski stood up to our testing.
Construction

The Dime is a fairly interesting ski in regards to what is in fashion for parks skis at the moment. Full camber is not something you will find from many brands these days -
the trend has been for park skis to get softer and more rockered - but personally, having grown up on full camber skis, they still have a place in my heart.
At 90mm underfoot, this is not your old-school park ski and unlike a lot of higher-end comp sticks, the Dime is a fully symmetrical ski. At 117-90-117 it is relatively straight and has a longer turn radius of around 19.6m.
Revision classify the Dime of having a flex of 8, and although this is a rather arbitrary number, these skis are stiff. Even hand flexing you can tell these are going to be
serious. If you are looking for that soft, playful noodle it's fair to say you may want to look elsewhere, but if boosting big is more your thing, then there is plenty of stability to be had.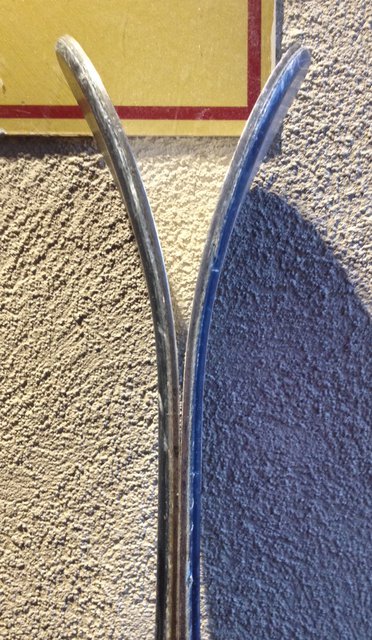 They use a fairly standard build, utilizing sidewall underfoot for increased carving performance and protection against rails, and a capped construction in the tip and tail to reduce swing weight and give a little more flex.
They have a poplar and bamboo core, which gives a good combination of light weight and strength. At 2.2mm, the edges may not be the largest on the market, but they do look beefy enough to take on the worst that urban skiers could throw at them. Full carbon stringers are used to maximize pop and also
hopefully prolong the lifespan of the flex, helping to reduce the likelihood that the skis will soften too much over time.
Overall, the skis seem well built. Perhaps not at the highest quality being produced by some of the larger European factories or the more high-end North American shops, but you would be hard pressed to find any real shortcomings in the overall build quality.
On the Snow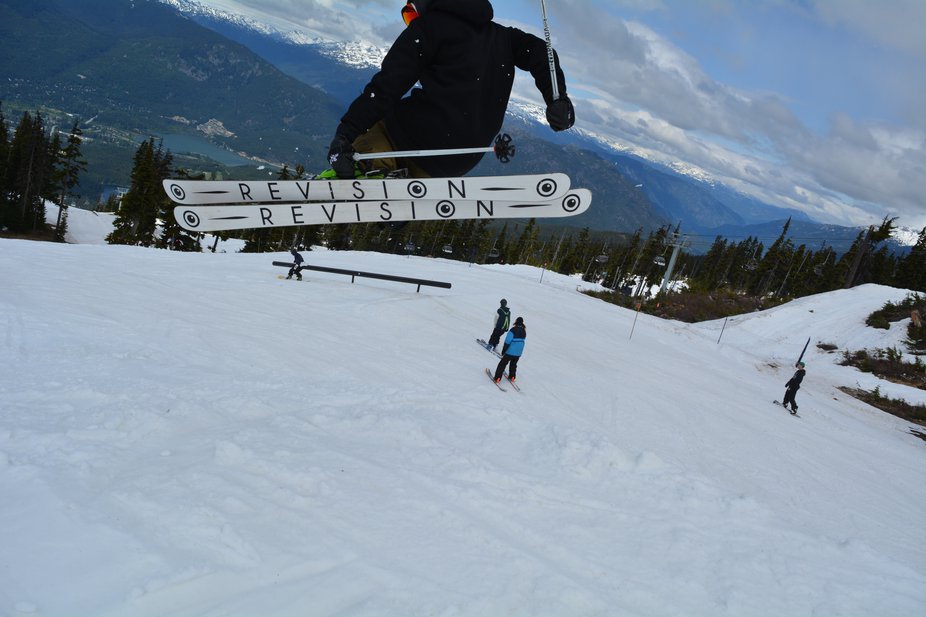 Being a symmetrical ski makes the mount point decision an easy one, centre is the only spot you would want, and although a good option for park, a centre mount can make the all mountain performance rather lacking; so it was here I started my testing.
This particular pair of skis used to belong to Sandy Boville and it was not until later in the season that I got chance to test them out. Luckily the winter in Whistler last year was a good one and there was still plenty of snow to be found in April. My first time riding the skis was ripping round the 7th Heaven area of Blackcomb. If you have skied this area you will know there is a good mix of steeps, with plenty of rolls to get the skis airborne.
For a relatively short, centre mounted ski they handled it very well. The stiffness was evident from the first few turns. These are not a ski you will be pressing around on, they prefer a faster more aggressive style.
At 176 these skis aren't that long, but the stiffness really helped and this is worth considering. Many people on this site just go long with skis, but the actual stiffness of a ski has a big role to play. With stiffer skis you can get away with going shorter, as the stability comes from the stiffness rather than the longer running length. If you are considering these skis you really don't need to be up-sizing.
Although centre mounted skis are never my favorite for ripping around on, they still performed much better than I expected. I was skiing with a buddy who was riding the K2 Marksman (which Twig reviewed here) and he is no slouch when it comes to skiing. I was following him over a blind roll and as soon as we caught air over the roll, we realized we had fucked up. The other side of the roll was a full mogul field that we would be landing into at about 70kmph.
Mid-air I had visions of how horribly this was going to go wrong, but somehow I was able to pin it straight down the middle. These skis kill it in rough terrain, and so long as you are willing to hit stuff fast, these skis will get you to the other side with a look of disbelief that you survived.
As a full park ski it's safe to say these skis will rip all mountain. I did not get the chance to ski any real powder on them, but I would be confident to say that so long as you don't mind sinking a little and potentially leaning back, they would do a great job.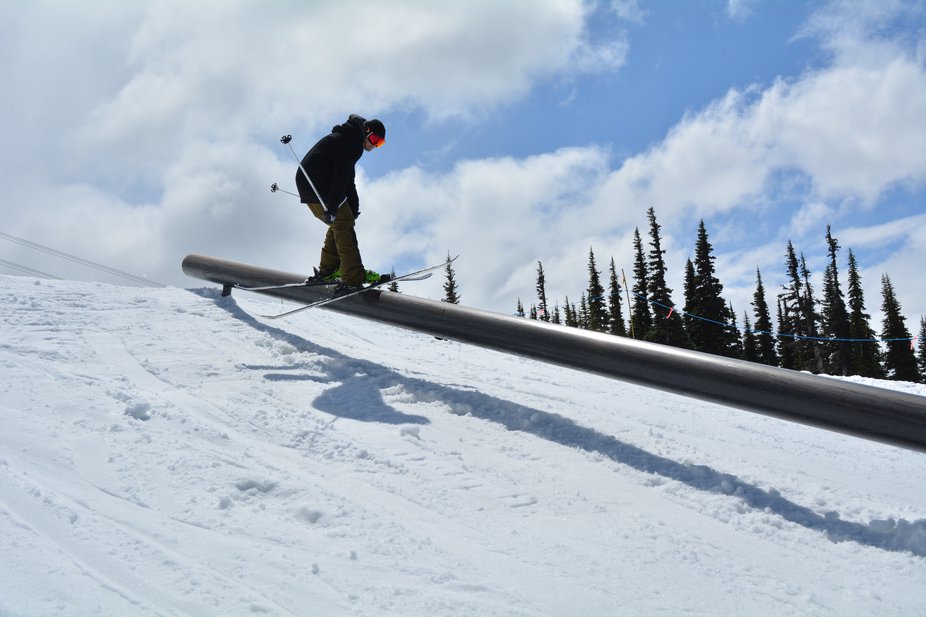 So out of the park they were something of a surprise, but I was interested to see if the stiff flex would yield any fun in amongst the jumps and jibs, so that is where I headed for the next week or so of testing.
Let me start by saying this, no these are not a soft ski. You really have to work them, but this does not mean they are not fun. The stability is amazing and in the later season soft snow I was able to hit features hard, still knowing I would be able to stomp the landing every time.
I will admit I did find the skis a little lacking in pop - they were not that lively at slower speeds and this is again down to how stiff they are. They still had enough to get you up and onto things, but compared to other skis I had tested, such as the Twall Pro model, you did have to work harder.
On rails and boxes they felt really planted however. Some skis just seem to want to stay on features and you can certainly lock on your grinds with the Dime. The shorter size made the skis easy to spin and I never struggled catching the tips or tails, even without rocker, which I am quite used to in a park ski these days.
Butters were tough though. You can certainly lean all your weight into the skis and know you will not over-flex the ski, but they are hard to get really flexing well. If your park days are more about a playful buttery style these are probably not the ski for you, but if you prefer to hit things hard and fast and love to stomp your landings, they could be well worth a look.
Durability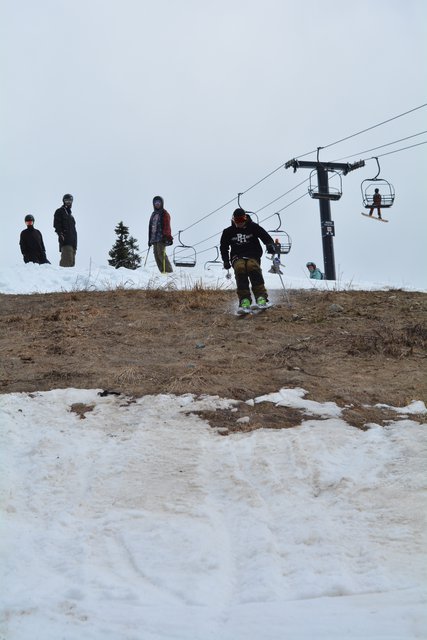 Usually testing durability is a tough one to judge, but as I mentioned earlier these skis used to belong to Sandy Boville. If you have seen any of the recent Level 1 films you
will know how hard he goes, and even with him abusing the skis before I got my hands on them, they were not in that bad shape. To make things even harder for this particular pair of skis, they began life skiing in the jungle on no snow.
These were actually the skis Sandy used while filming XXX3 and even with this they still came out OK. The flex had maintained its stiff nature and even with a few edge cracks, they were doing surprisingly well.
After riding the Dimes for a few weeks, Revision's warranty scheme makes more sense to me. These skis feel bomb proof. Everything I could throw at them they shrugged off. This is partly down to their stiff nature, so it is something of a trade-off. What you lose in playfulness is more than made up for in durability.
Overall
The Dime is an interesting ski overall. Stiff and full camber may not be in fashion these days, but I still think it has a place. For a smaller brand like Revision it's pretty cool they are making something which is becoming harder to find. These may not appeal to the playful, buttery skiers, but if you like to ski hard and fast and hit every single object in sight, these a pair of skis that would potentially last longer than anything else you could find.
They may not be my first choice, but they proved to be a lot more fun than I had expected after the first few hand flexes. I can see the design being refined over the next few
seasons and personally I think softening the flex just slightly in the tip and tail, but maintaining that stiff flex underfoot, could yield some very good results.
I really think Revision are a brand to keep an eye on over the next few years and considering they have the durability down already - something which can plague new brands initially - with some refinements to the designs they could have some seriously good skis in the future.
Skied the Revision Dime? Let us know what you think and add your review in our review section:
http://www.newschoolers.com/reviews/4347/Dime
Follow my insta to check out what I'm reviewing in real time: @Tompietrowski
Next up: Revision Talisman