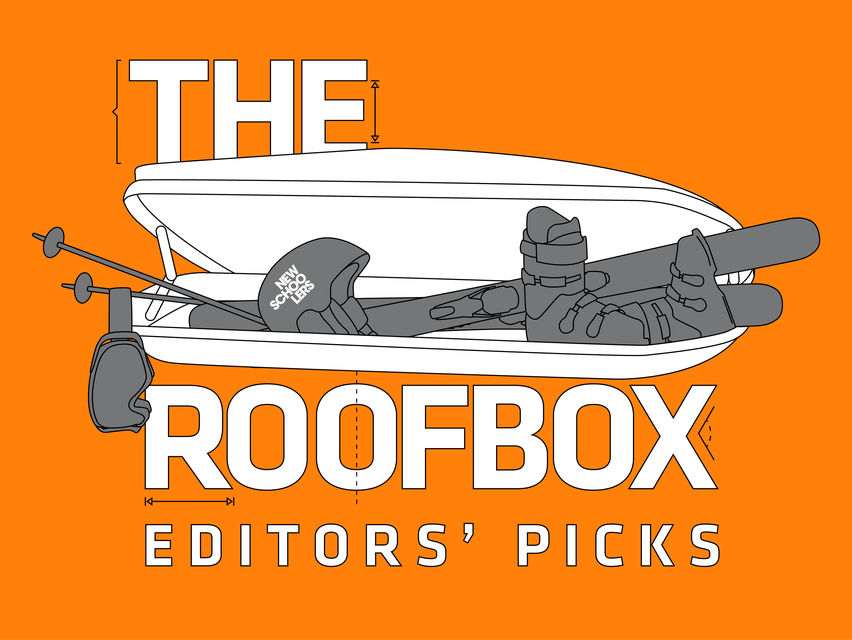 Welcome back to The Roofbox, home of the highlights of Newschoolers' gear review program. Over the next weeks and months, we'll be releasing our 2015-16 gear picks for different aspects of skiing, followed by an in depth chat with each of our editors about what they choose to ride themselves. This time round, we're looking at gear for those days when you luck out, wake up and the sky has fallen. The days everyone prays are going to come and never last long enough when they do. These are our picks for shredding pow.
Click on the read more links to read full reviews of each of our picks.
Skis
Pow skis are a special thing. They sit in your garage while you wait, hope and pray for a day to take them out. They are an object of dreams, desired even though you know you may only use them once in a blue moon. Of course some of us are lucky enough to live in places where you need them more than others. Snow is so varied across this blue orb of ours that what people would define as an appropriate pow day tool changes, as does what people do when the sky does finally fall. To reflect that, our picks are also suitable for different locations and styles.
Atomic Bent Chetler
A great ski for snowy conditions everywhere. A versatile pick that can handle the wet snow the PNW sometimes gets, but is also a favourite of skiers heading to Japan to ski the fluffiest of stuff.

I was having a blast even in the wet heavy snow that the 14/15 season in Whistler seemed to be made up of. -tompietrowski
Read more: http://www.newschoolers.com/reviews/4241/Bent-Chetler
Amplid Hill Bill
Designed with European conditions in mind, the Hill Bill has a lower rocker angle than the 'Chetler, more like a surfboard. This slices through snow well and is more supportive on landings both forward and switch. My euro pick of the bunch.

For ripping around, doing some jibbing, dropping some cliffs and generally skiing the whole mountain after a snow fall, these are a fantastic choice.-Twig
Read More: http://www.newschoolers.com/reviews/4256/Hill-Bill
Line Mordecai
The most playful ski of our picks, the Mordecai is a great choice for having fun in the soft stuff. It's very easy to throw around on bc jumps and jib on thanks to being lighter than pretty much any pow ski out there. Soft enough to butter but still stiff enough to ski well.

I really was extremely impressed by the Mordecai. As a wider freeride twin they are one of the best I have tried. -tompietrowski
Read more: http://www.newschoolers.com/reviews/3947/Mordecai
4frnt Hoji
Pick of the bunch for use on the east coast. Great in tight eastern glades and isn't overly wide. Picked out by Lemuel, a self confessed East Coast park rat who was surprised he didn't like the fatter, jibbier options as much.

Extremely maneuverable on the groomers and especially in the trees. They float very well, I could't get the tips to dive. - Lemuel
Read more: http://www.newschoolers.com/reviews/3966/Hoji
Boots
Salomon MTN LAB
Perhaps a controversial choice here as these are essentially a touring boot. But so many people now have a heavy duty touring binding, such as the Duke or Guardian, mounted on their pow skis that a boot which is comfortable to tour in makes sense. Plenty of the Salomon team are riding them day to day and Tom, our resident boot expert is backing them, so that's good enough for us.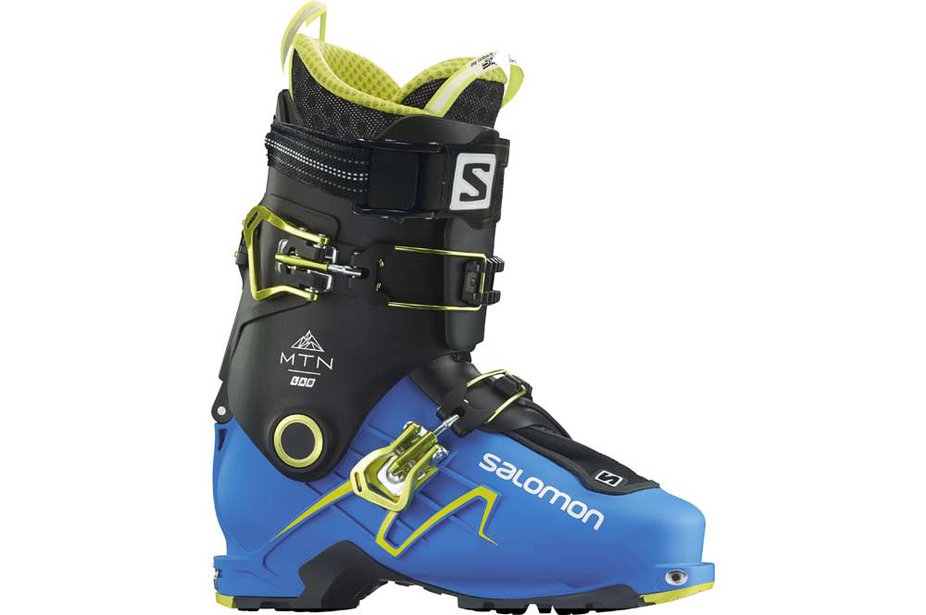 A lot of people will have bindings which will work with these boots. I'm strongly considering them as my main boot for next season as they offer everything I need. -tompietrowski
Read more: http://www.newschoolers.com/reviews/4169/MTN-Lab
Bindings
Atomic Tracker/Salomon Guardian
Our team universally agreed on only one thing while putting together the entire Roofbox series, and that is: The Salomon Guardian/Atomic Tracker is the best heavy duty/freeride touring binding out there. They feel and function just as solid as an STH, the durability outshines the competition and though they are a little heavy, they stand a shoulder above the rest. We've used the Tracker as the picture because there's a Solly boot right above it, but they are identical, buy the cheaper one!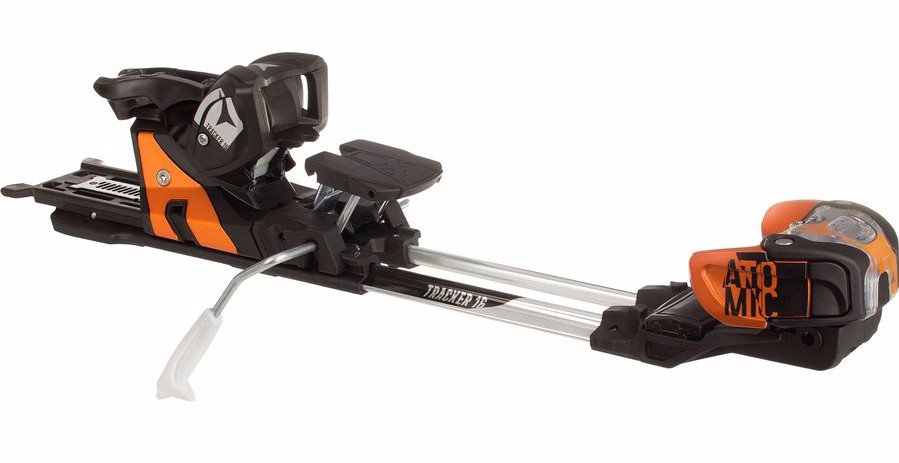 Outerwear
Planks Yeti-Hunter Series
Pow-terwear is pretty important. The last thing you want to spoil the best day of the season is getting wet. So this it's in this market sector that the prices tend to get out of hand. We like to keep our member solvent, and the Planks Yeti-Hunter Series is the best non-mortgage option out there. The stuff kept me dry in horizontal rain for days at a time in Scotland and anyone who's skied there knows that's good enough for anyone.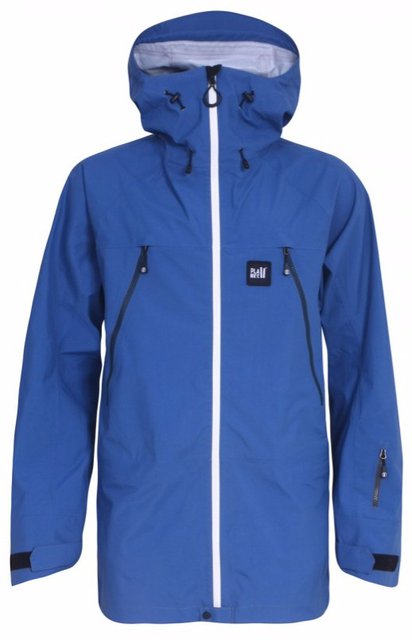 It's not my normal style of gear but Planks have won me over with this stuff. It does the job just as well as much more expensive stuff. -Twig
Read more (Jacket): http://www.newschoolers.com/reviews/4205/Yeti-Hunter
Read more (Pants): http://www.newschoolers.com/reviews/4206/Yeti-Hunter-Bib-Pants
Trew Trewth Bib
A more expensive option from a brand with it's roots deep in Freeskiing the Trewth bib is a thing of beauty. These would be our money-no-object bib option and in case you didn't know, bibs are in.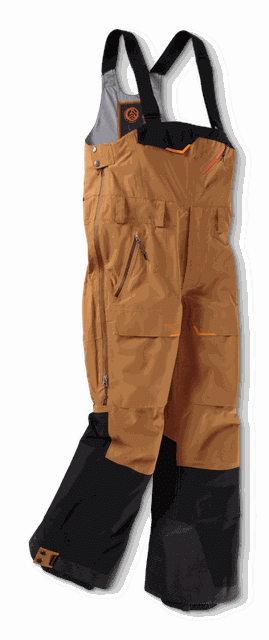 Overall bibs are great, and Trew makes one of the best. Watch the beer farts though, they will waft up right into your jacket. Get on the hype train and get yourself some bibs! -Lemuel