Hey everyone. Last time you heard from me, I was
surfing and skiing in New Zealand. Since that update, I spent another two
months in NZ before I came home in December. So here is how I spent those two
months.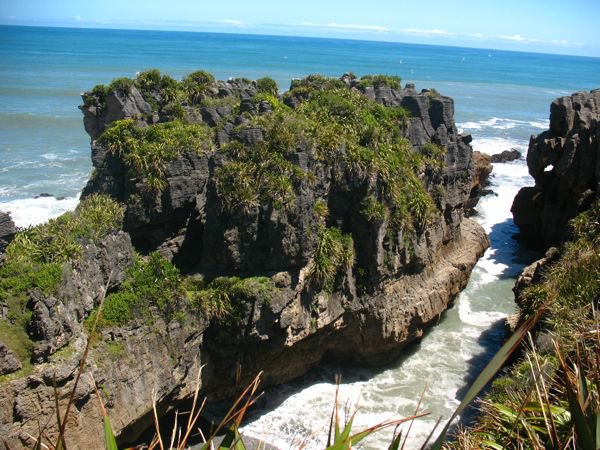 First, I went to this place called the pancake
rocks. It was super jagged coastline and all of the rocks were layered, like
someone had stacked a huge amount of pancakes up and left em there.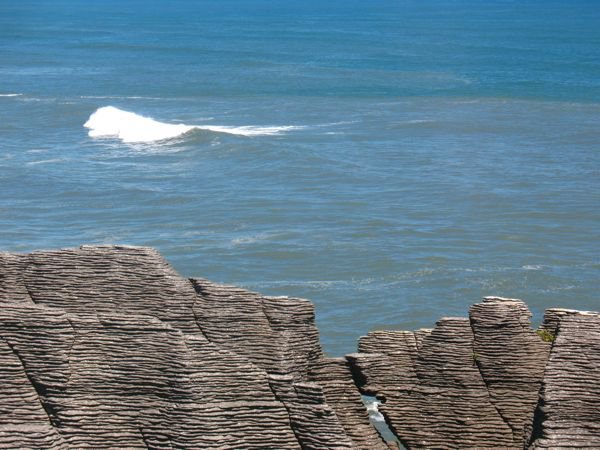 There were also good waves there, so I went
surfing for a bit, and it was great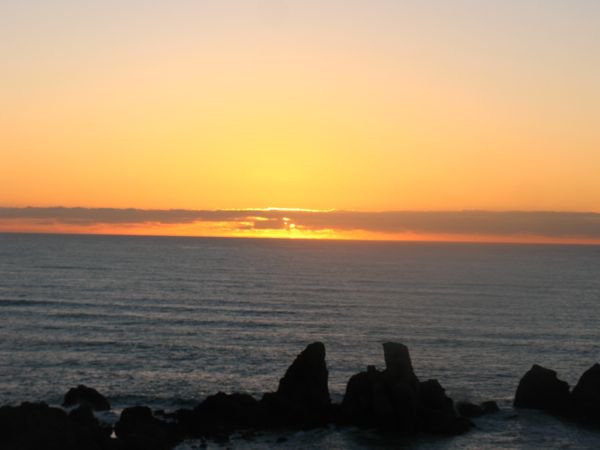 I spent a lot of nights sleeping on beaches, because I was
to poor to afford accommodation. This is one of the sunsets on the west coast
after surfing at the beach all day.
I then decided to do a 3-day solo hike up to Mt.
Angelus. It's a lesser known hike, but is really gorgeous. The cool thing is
that it's a fairly challenging hike, as it takes 8 hours in and 10 hours out
over knife ridges and snow crossings.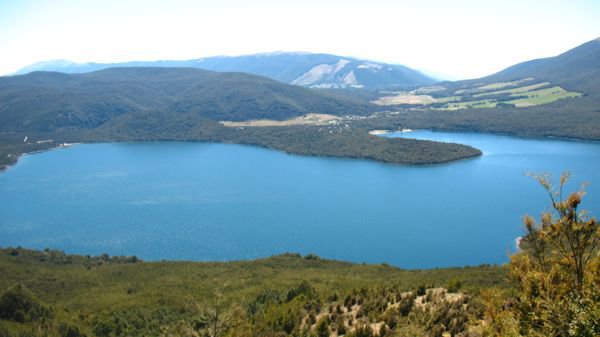 It started up a super steep section that took
you above this huge lake.
Then the trail flattened out and went along what
is called Roberts ridge. Here is a huge cairn showing the way to go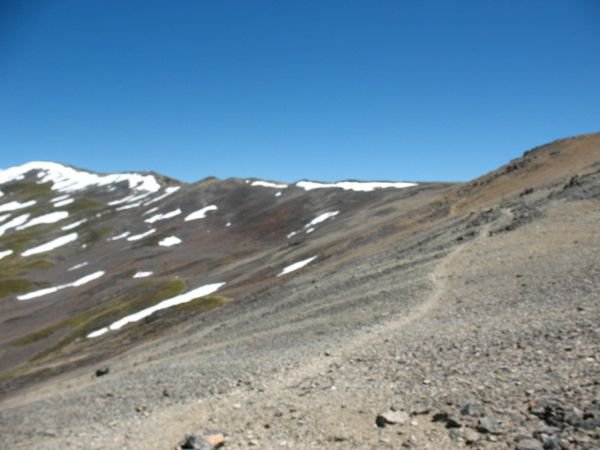 This is the trail up to Roberts ridge. The ridge
is the whole way across to the left.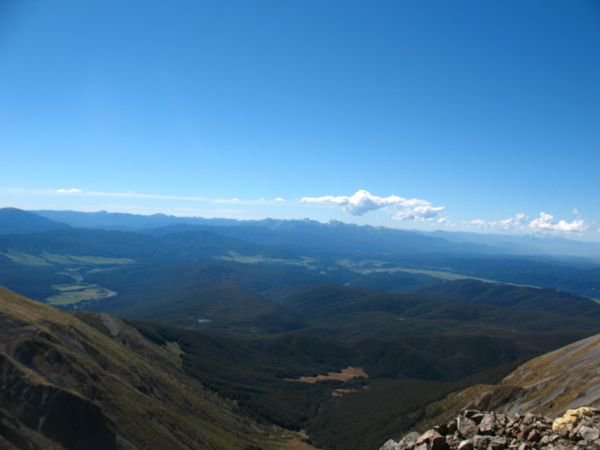 The views from the ridge were amazing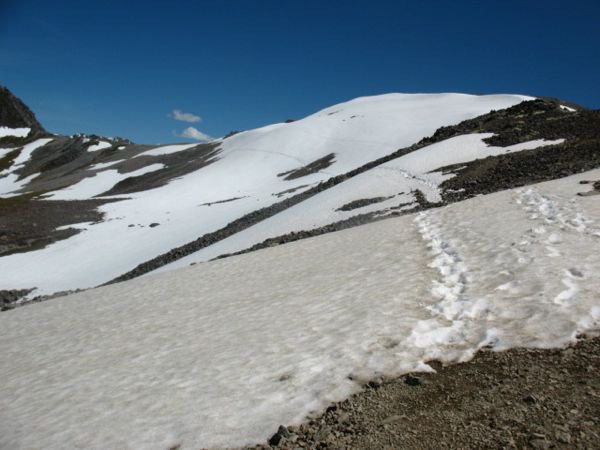 After making it most of the way across the
ridge, I had to do this crazy snow crossing, that would have ended badly if I
slipped and slid into the rocks at the bottom. I was stupid, and didn't have an
ice axe with me, but at this point, I was already 6 hours into the hike, and
had no chance of turning around.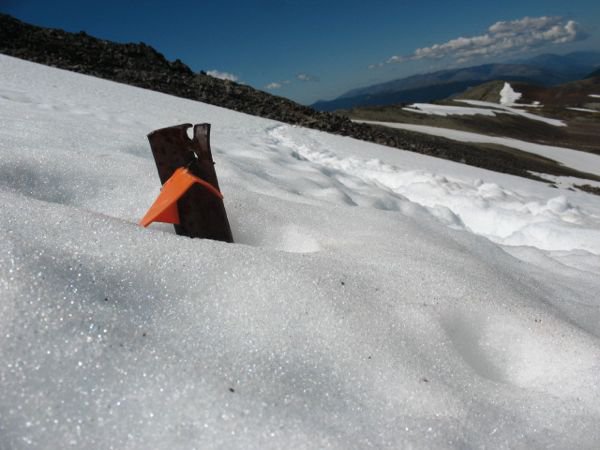 This fence post is about 4 feet tall…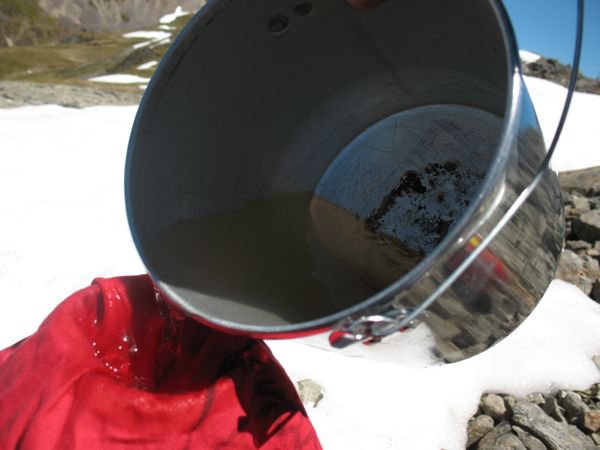 About halfway across the snow, I realized that I
had just finished my water. So I went to get my other water bottle, which I
couldn't find. After freaking out for about five minutes I realized that I had
left it in the car. I had also left my water purifier with it. So I boiled a
pot of snow and filtered it through my bandanna so I could have drinking water
for the rest of the day. For the rest of the trip I boiled snow and lake water
for all of my drinking needs.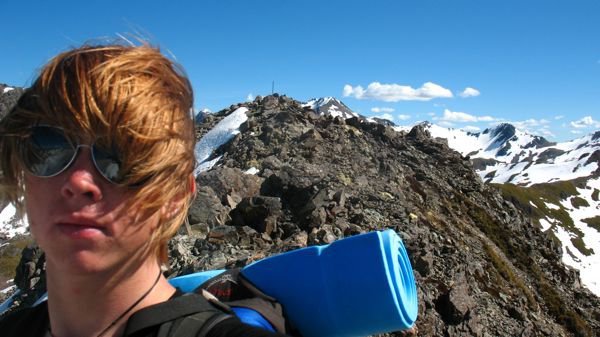 Once I made it past the snow, I had to cross a
gnarly knife ridge, where if you fell you died. See next pic for what you would
have gone tumbling down if you slipped.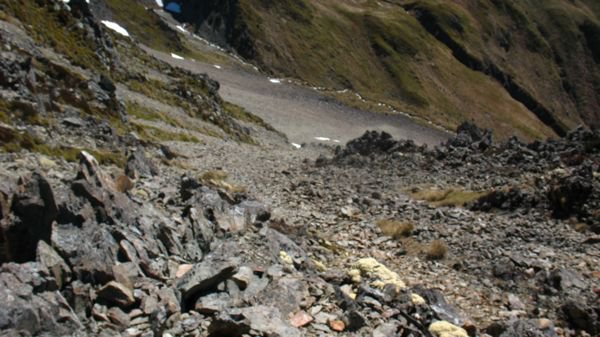 Yeah you don't fall here.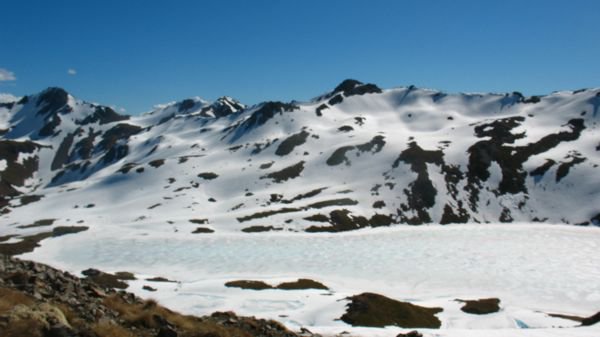 Once I made it across the ridge of death, I saw
my final destination, which is the hut in the bottom left corner of the pic.
The rest of the valley is a huge lake that was still frozen from the winter. It
was an epic place to chill out.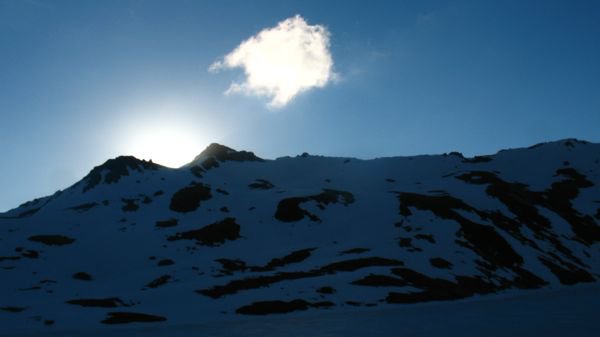 I got set up and watched the sun set behind the
mountain.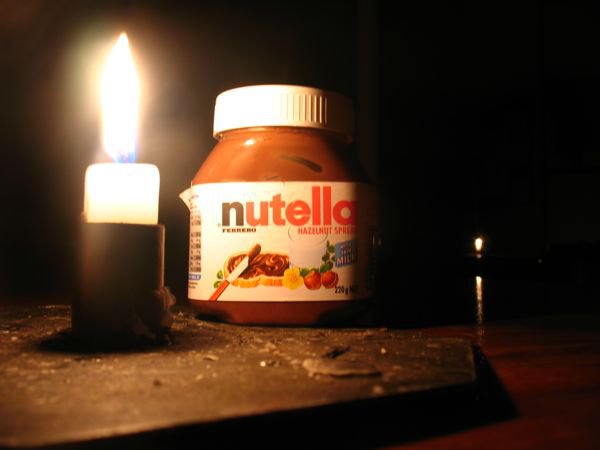 A candle and nutella is all that a person really
needs to make it through a cold night.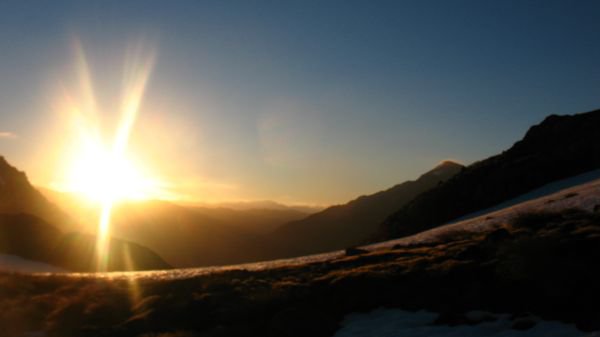 The next morning I woke up with the sunrise,
took some pictures, and went right back to bed for about three hours.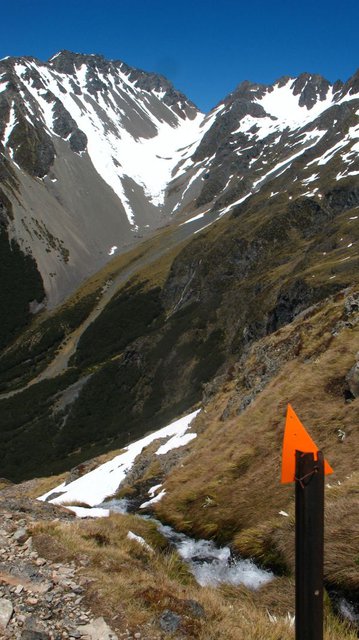 After I finally woke up for real, I went on a
day hike. The mountain in the background is Mt. Angelus. I wanted to climb it,
but since I didn't have the equipment to do it safely, I decided against it and
went down a creek bed instead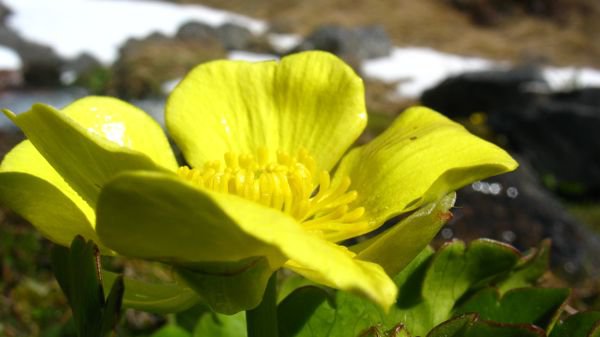 On the way down there were some really cool
things, like this little yellow flower,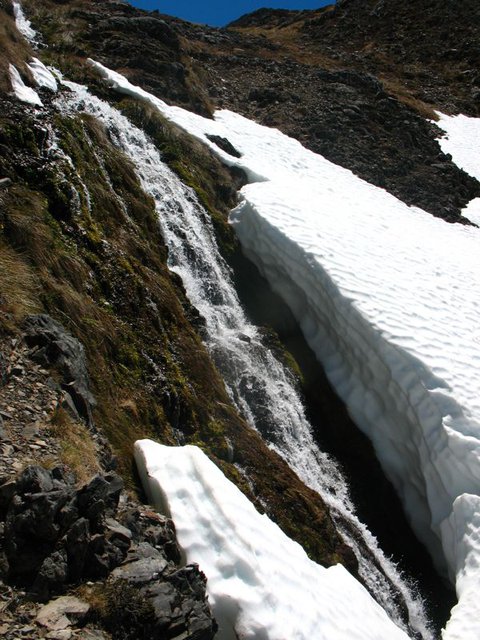 This gorgeous waterfall,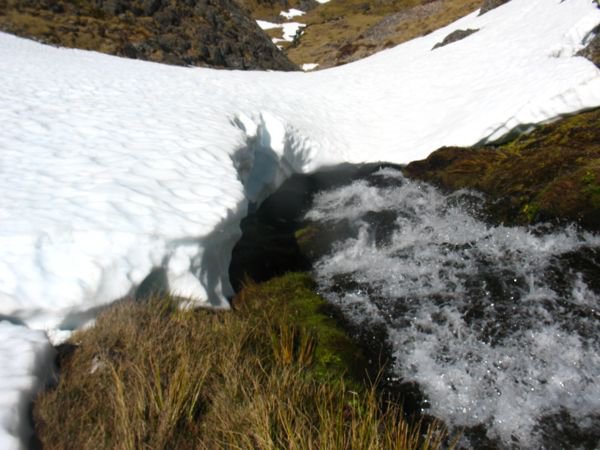 That disappeared into the snow,
And this crazy leaf that reflected water into
the coolest shapes ever.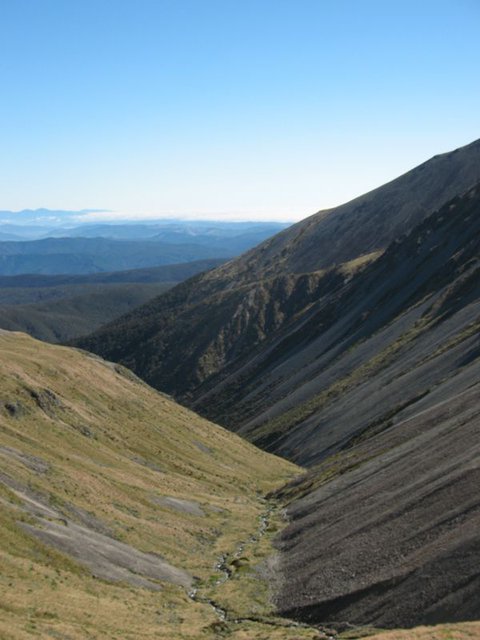 The next day I went down another track, called the
Speargrass route, which was straight down a fault line. See the difference in
the two sides of the valley? That's where two tectonic plates meet. It was
crazy how one side is really mellow and the other side is just a jagged scree
field of death.
Here are a few pics from the walk down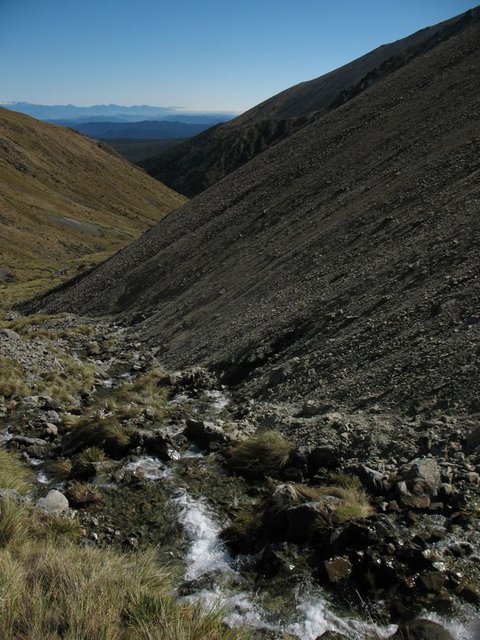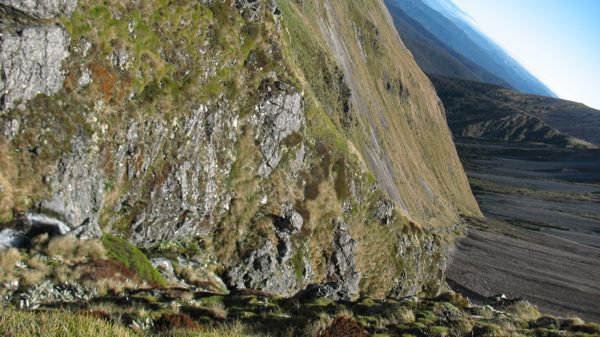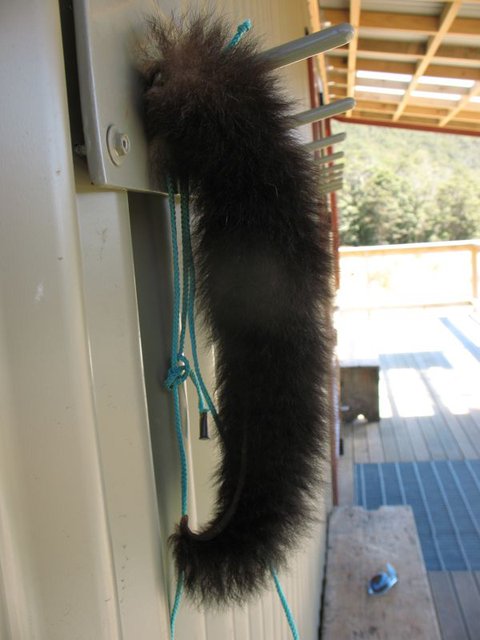 About halfway down I stopped at a hut for lunch.
This possum tail was hanging on one of the coat racks. Possums are a big
problem here, as they are at the top of the food chain, and are killing off all
of the native species. So if you see a possum you are supposed to kill it however
you can. Any way is encouraged: beating with a blunt instrument, throwing
rocks, shooting it, or running it over. Possums are mostly killed by cars on
the highways, and my kill count with my car was 4. Apparently someone wanted to
show off their kill here.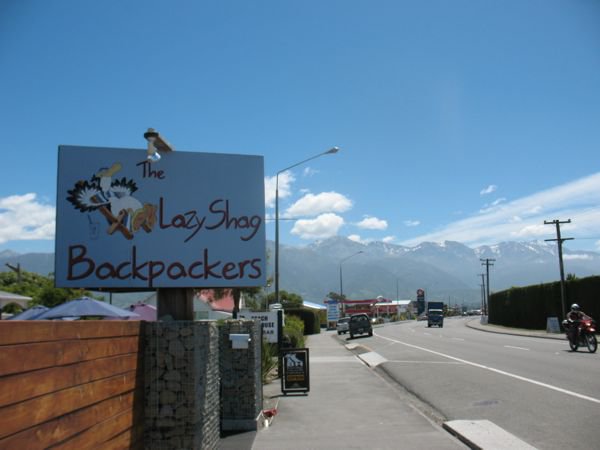 After the hike I stopped for a few days at The
Lazy Shag Backpackers in Kaikoura. This was one of the coolest backpackers I've
been to in nz.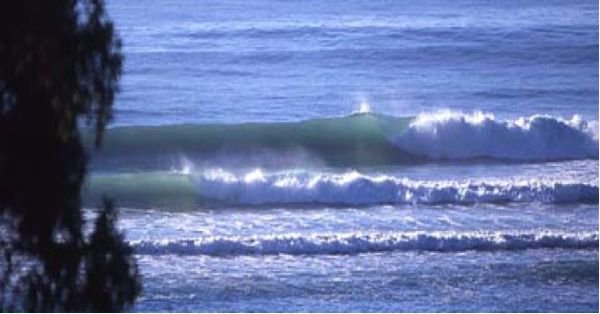 About twenty minutes away from the lazy shag was a
break called mangamaunu. It was a super sick right point break that I played on
for two days before the swell went flat.
Since the waves were flat, I decided to drive back
to Dunedin, which was my home in New Zealand.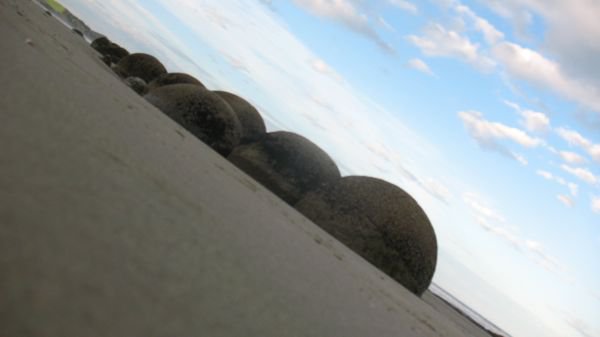 On the way there I stopped by the moerki
boulders, which are a set of naturally occurring spherical boulders that just
chill on a beach.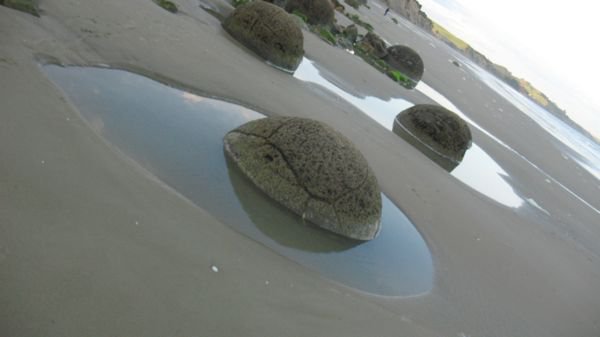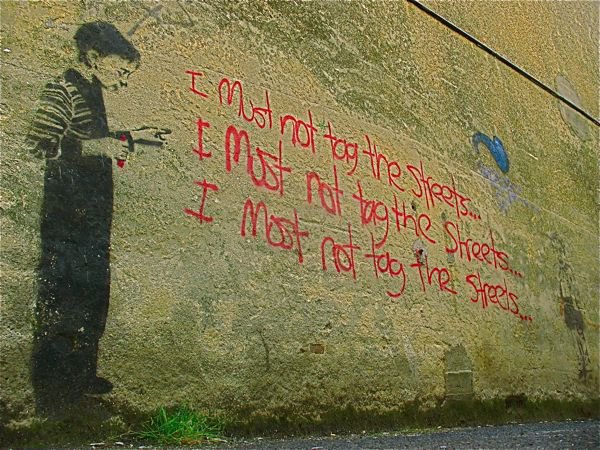 Once I got back to Dunedin I saw this really cool tag. There
was lots of graffiti like this all around town. They definitely were some of
the coolest stencils I have ever seen.
Most of my friends had gone back to America, so the
few friends that were still around and I did a lot of cool stuff to keep
ourselves entertained.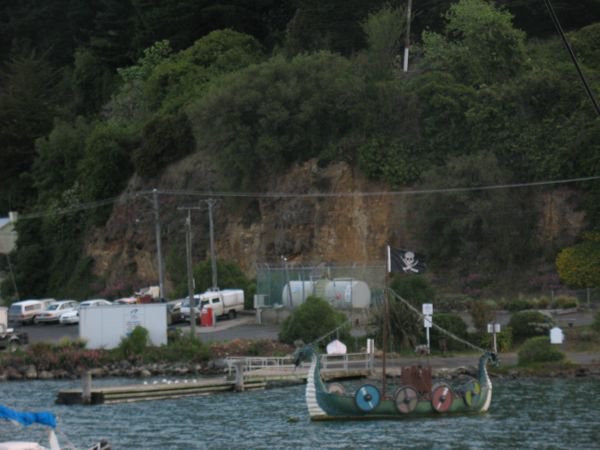 On the way to one of the beaches there was
Cedric's boat in the harbor.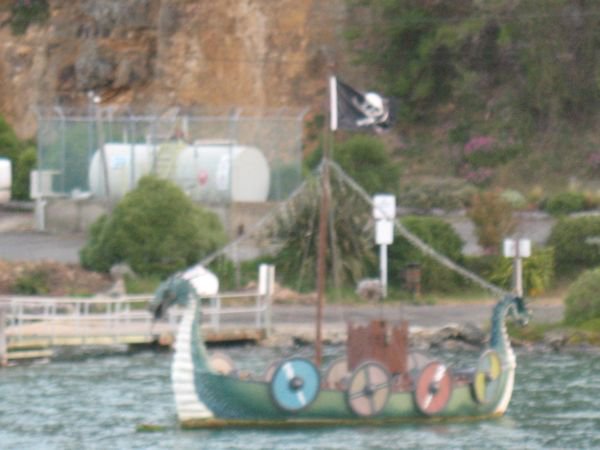 Sadly we didn't see ced around. I was hoping to
see that crazy pirate!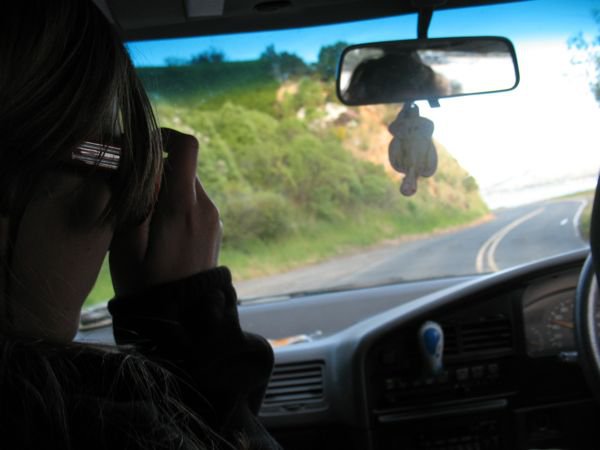 Without pirates to worry about, we drove to the
beach.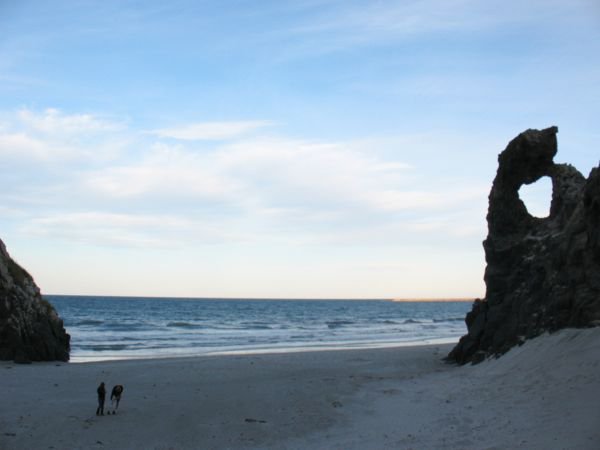 We finally made it to Aromoana beach. This is
where I first went surfing.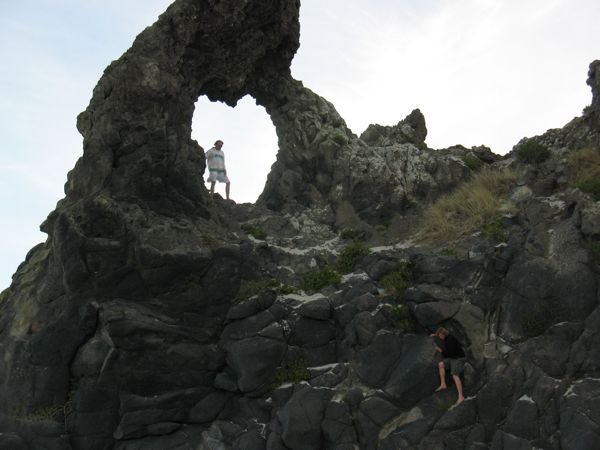 Me standing in the keyhole rock with Chad
climbing up to join me.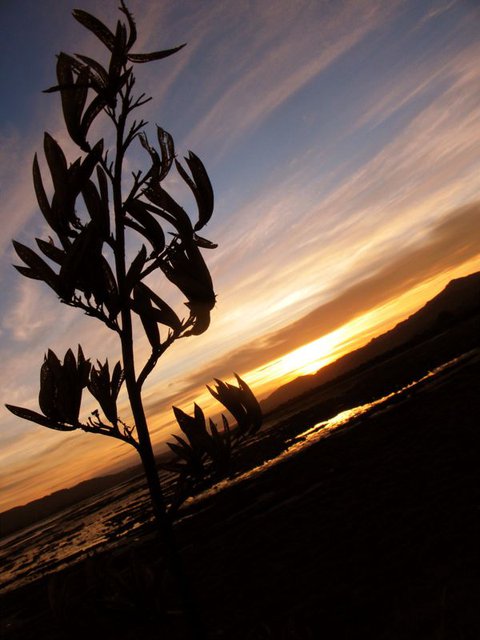 Then we walked to the other side of the rock and
got these sunset shots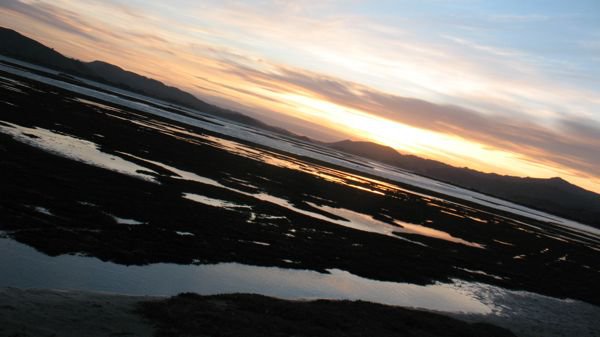 Sadly I had to leave New Zealand shortly after
that, but I got one last day of surfing at St. Claire's, which had really good
waves for my last day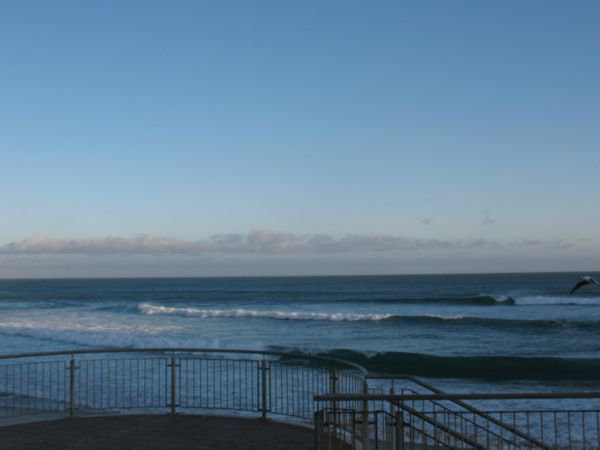 After leaving NZ I went to Fiji for Five days,
which was fantastic. I had spent the whole winter working and saving up for
those four days, and because of that I got to stay at Matanivusi eco surf
resort. This place is a five star surf resort that is essentially heaven on
earth if you are a surfer. Heck its heaven on earth for anybody.  I mean look at the place!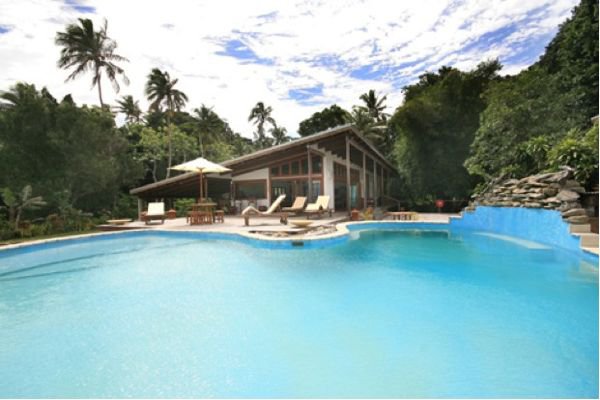 The pool, with the dining area and bar in the
background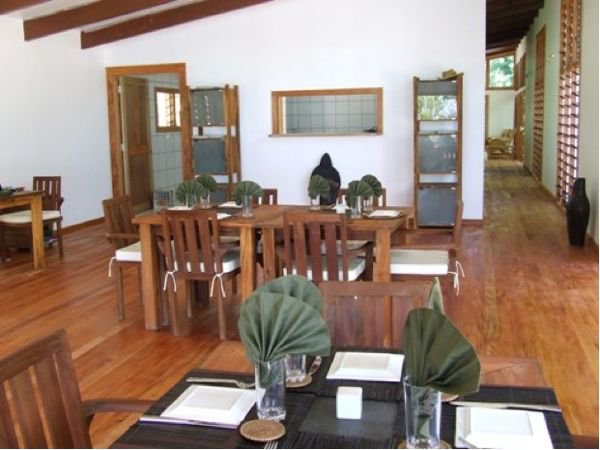 Inside the dining area
The Bedroom.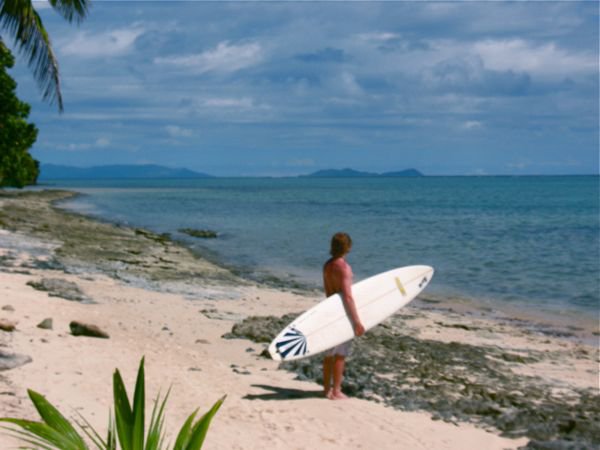 We woke up early to go and surf.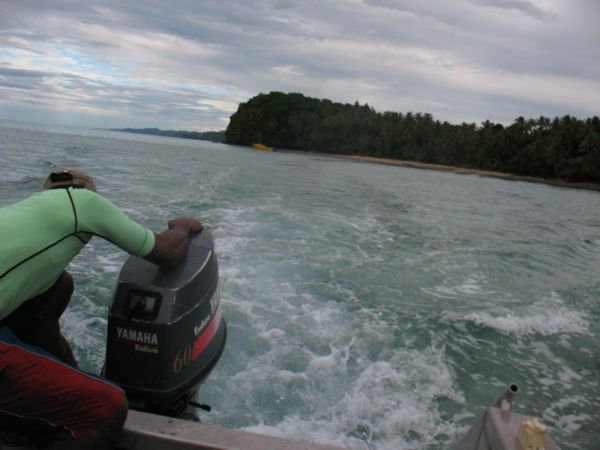 You have to go out by boat to make it to the
breaks, as the waves break over reefs about a half mile out to sea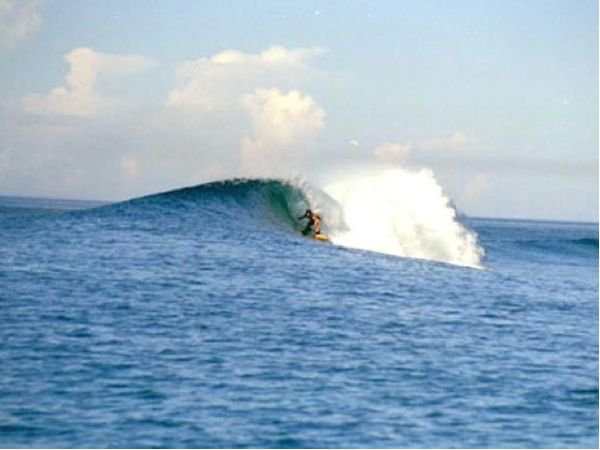 This is a picture of Shifties when it is really
pumping. This is where I surfed the whole time. It never got this big, but im
sort of happy about that, because I would have been really scared, since the
water is about 3 feet deep and the bottom is a razor sharp reef.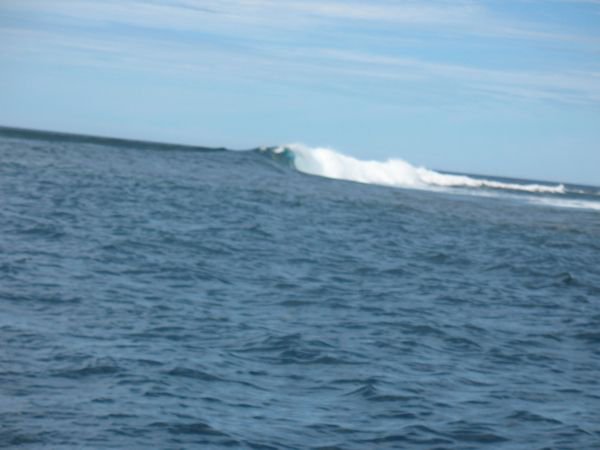 The wave standing up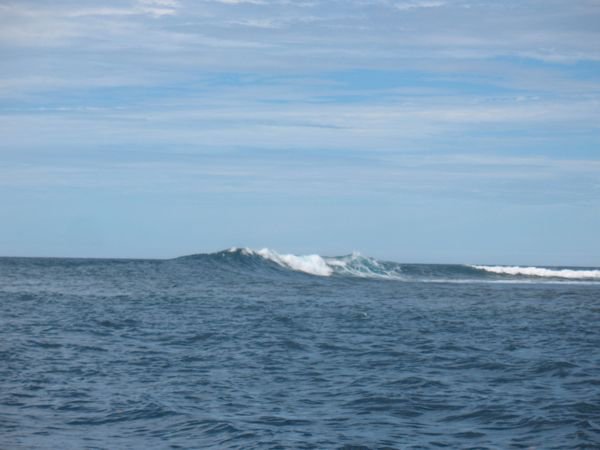 And breaking into a nice barrel
I only hit the reef once, and I only got a
little scratched up.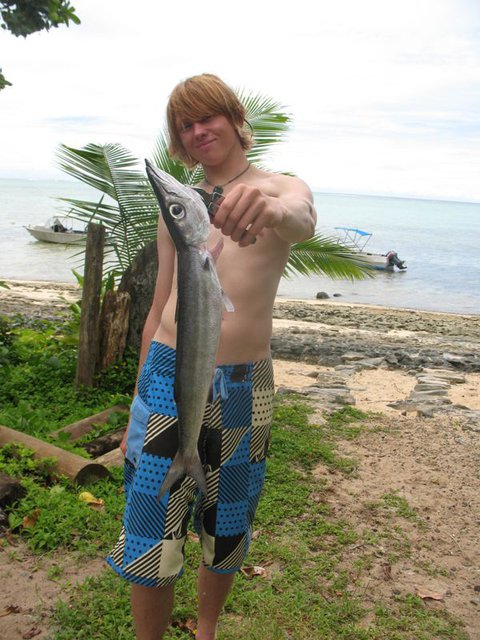 After spending the whole morning surfing, we
trolled for some fish. I caught this barracuda. We turned this fearsome hunter
into fish sticks. Mmmm fish sticks…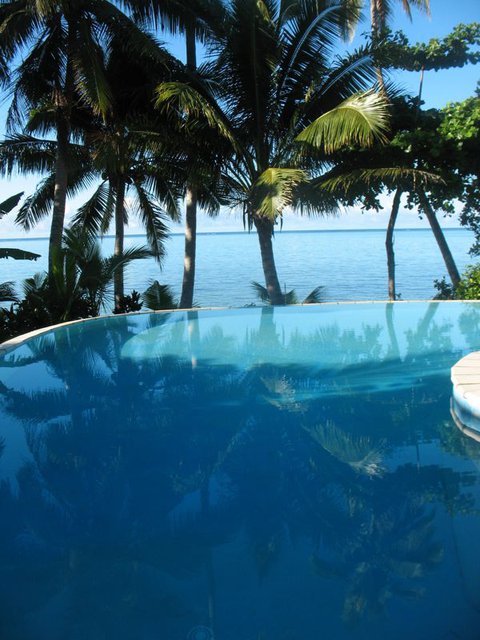 Matanivusi has the best pool ever.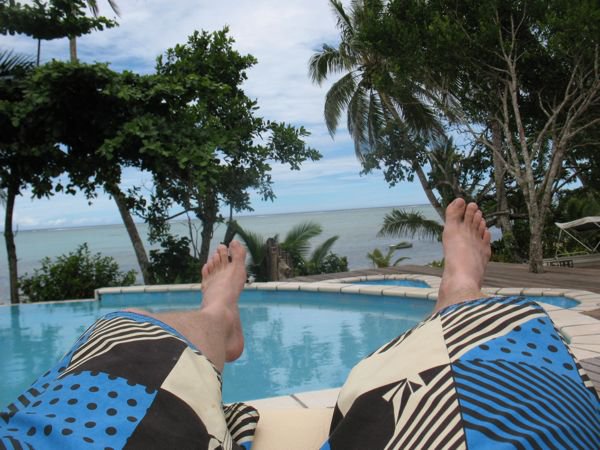 When I wasn't surfing, fishing, or snorkeling
this was my view from the lounge chair by the pool.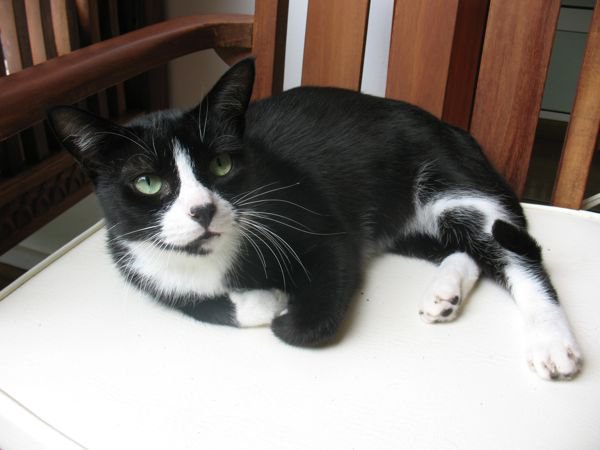 I also spent a lot of time chilling with the
cat.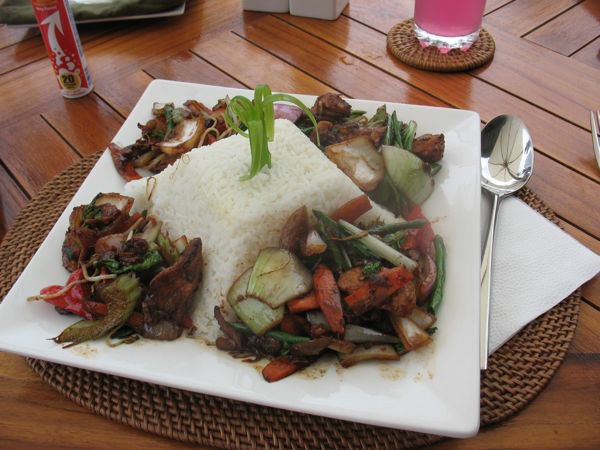 The food here was epic. This is stir fry, with
the coolest presentation of rice that ive ever seen. They really know how to
make food there.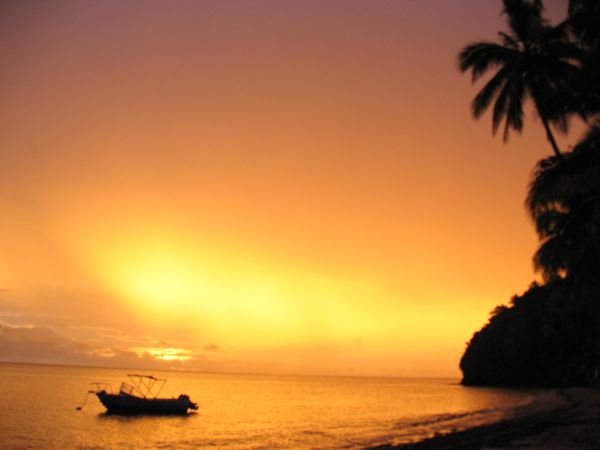 Oh yeah, here are a few pics of a tropical
sunset for ya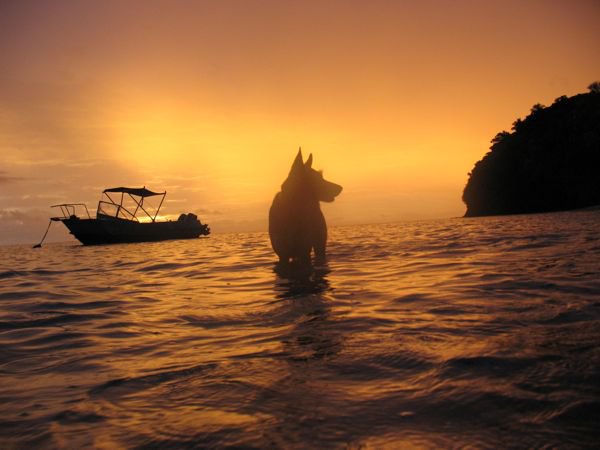 The dog in the picture is named Mercedes. She
will only fetch rocks for some reason. If you throw a ball she'll chase after
it and bring a rock back.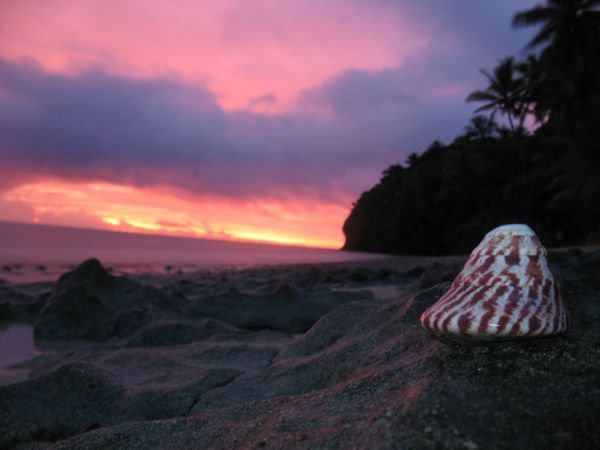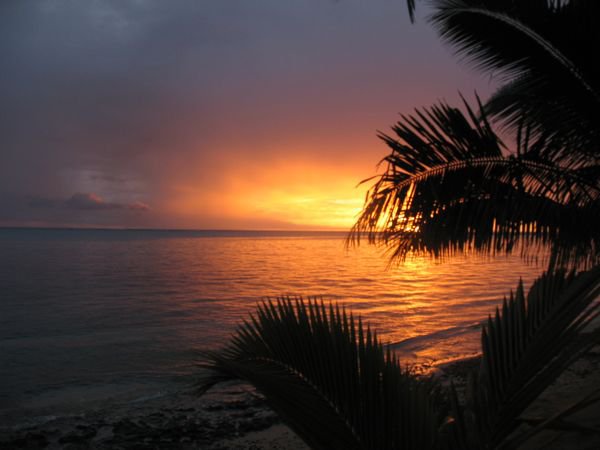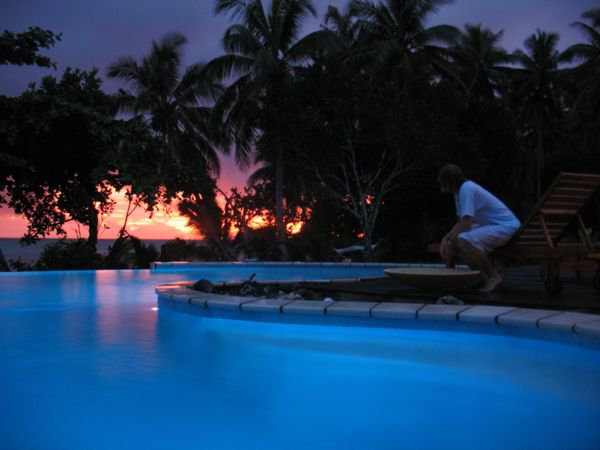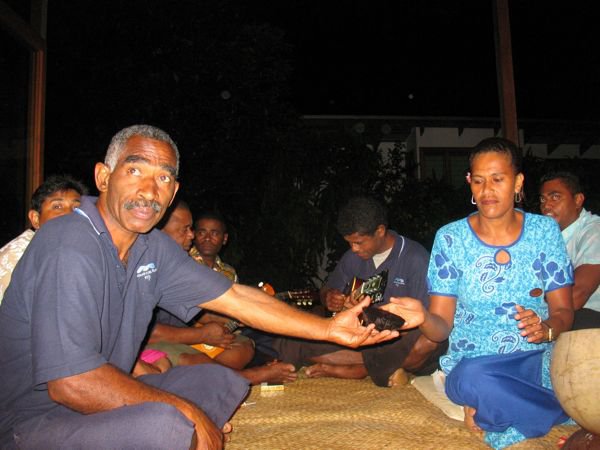 On the second to last night, the staff and local
villagers had a kava session at the resort. Kava is a mild narcotic that makes
your whole body go sort of numb. In fact it was almost marketed in the USA as a
natural alternative to Valium. It tastes like death, but it is a really good
social lubricant. The ceremony was really cool; they played music, talked, and
passed the kava coconut around all night.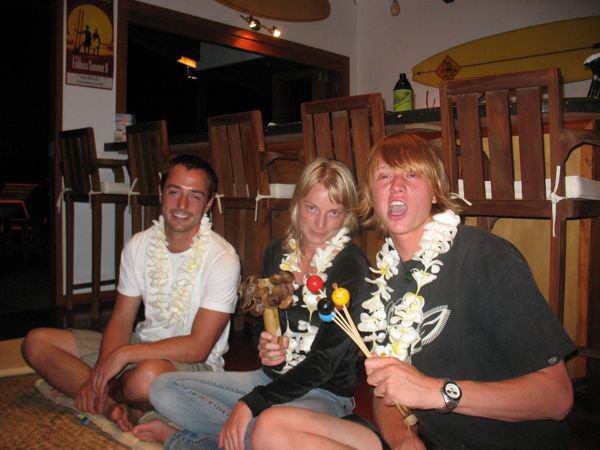 The other two guests and I loved the kava
session.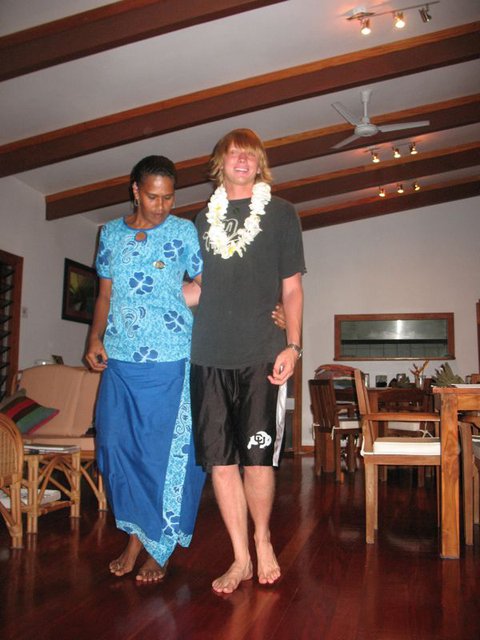 Then the staff made us stand up and dance. It's
hard to dance when your body is numb from kava…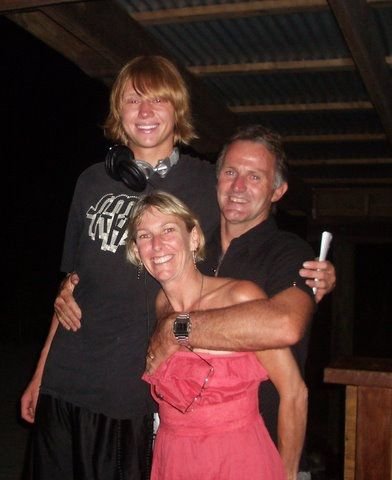 This is a pic of Brian and Donna. They are the
owners and creators of matanivusi eco-surf resort. They are truly some of the
best people I have met in my life. They took me in like I was part of their
family. Make sure to check out the website for the resort at http://www.surfingfiji.com. And if you're ever
going to go on a surf vacation, check it out. It will be well worth your while.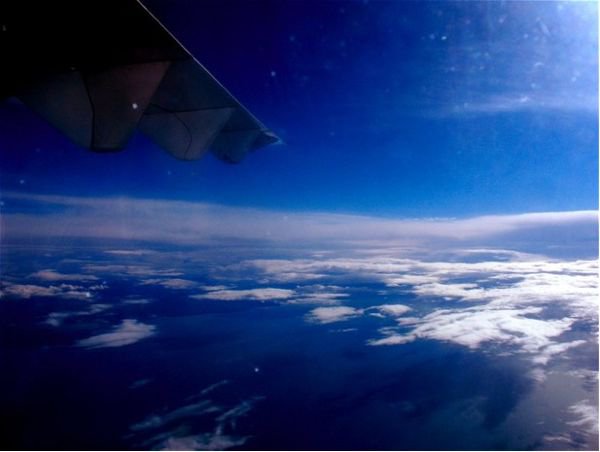 I then hopped on a plane, and flew directly into
winter.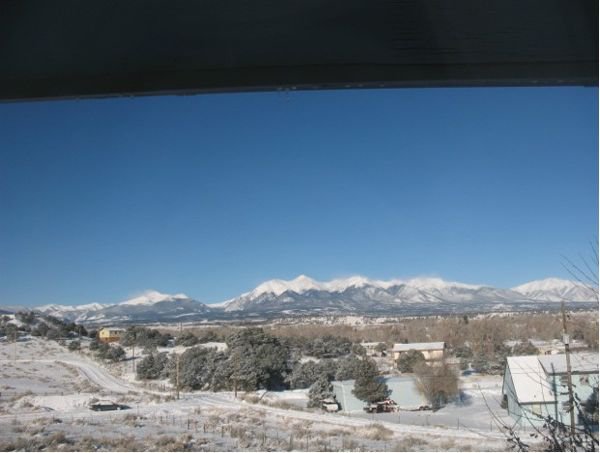 After getting all my ski gear together I went
back to my parents house in Salida to ski Monarch, the resort where I grew up
skiing. This is the view from my front door. When I woke up and saw the fresh
snow and sun, I booked it to the mountain.
I got ready in the parking lot as fast as I
could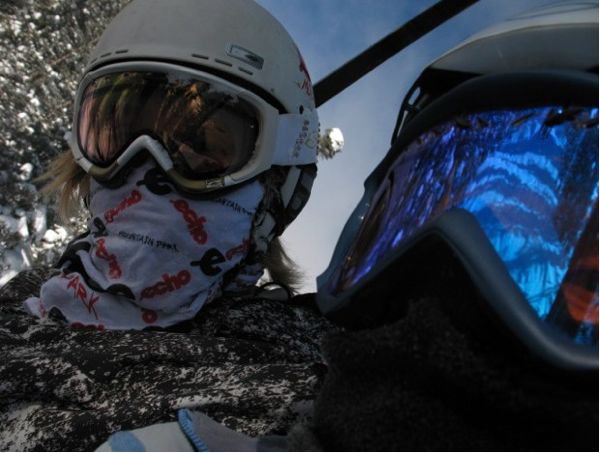 My mom and I were stoked to get some fresh pow,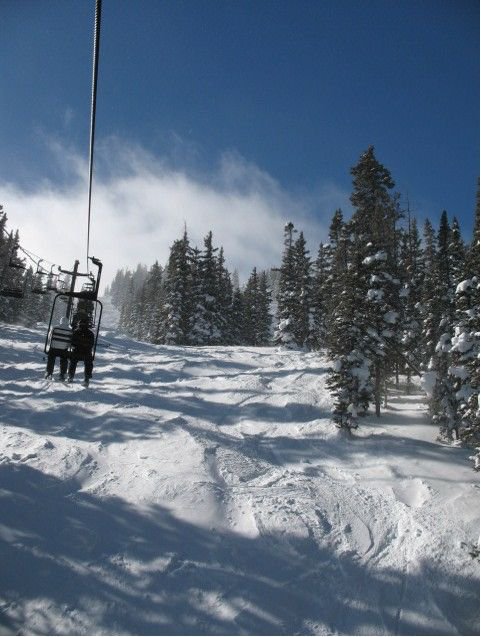 But it turned out that it hadn't snowed that
much on the mountain, and that the last big dump had been a few days before.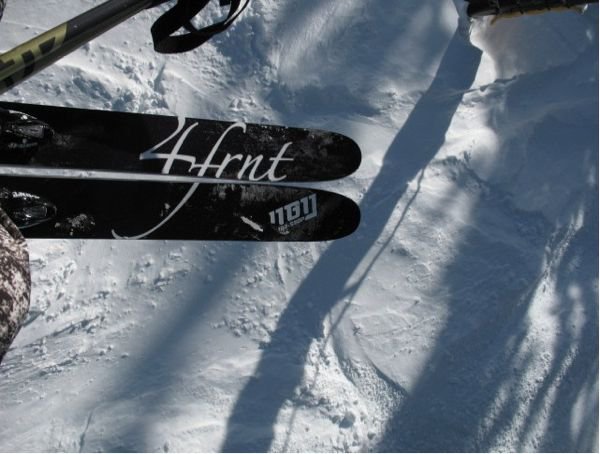 I was really stoked to try out my new 4frnt
EHP's. The 186's, which are the model I have here, are rockered, and I was
excited to see if rockers lived up to the hype.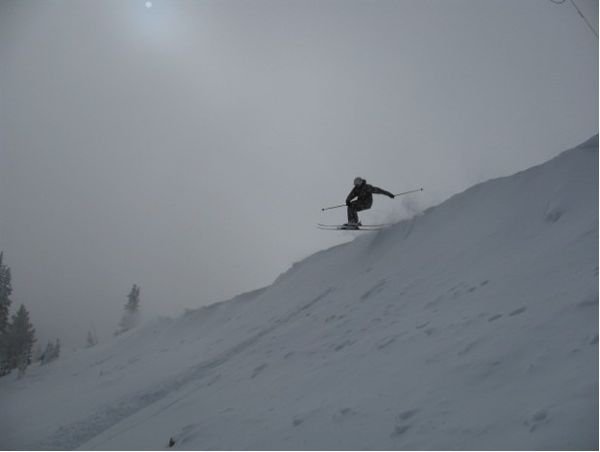 Luckily I know all the stashes around the
mountain. Here I am dropping a mini cornice to switch.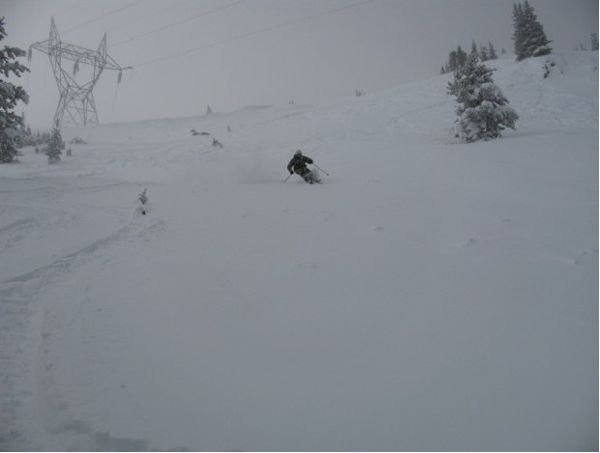 So it turns out that the rockered EHP's live up
to the hype.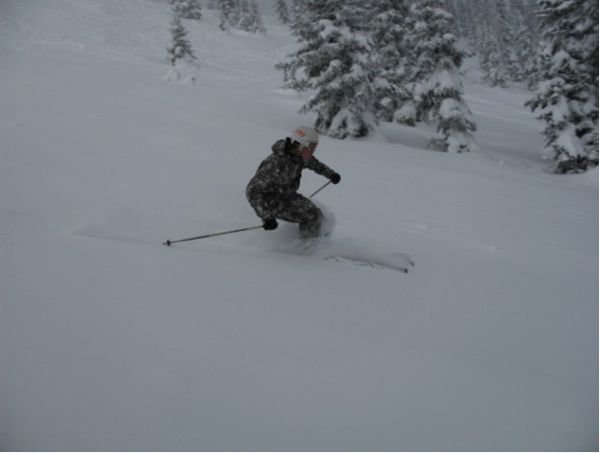 They are definitely amazing skis.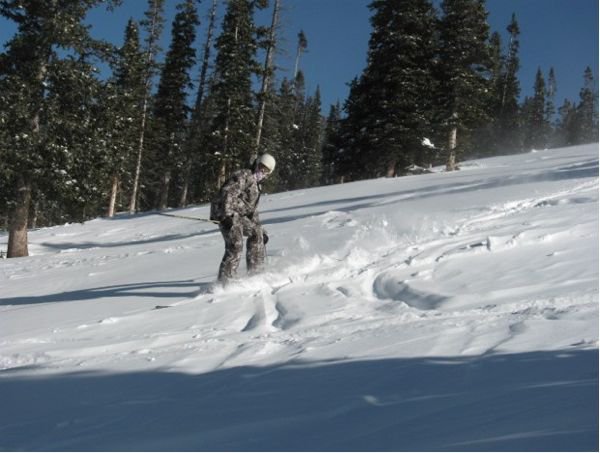 After we skied out all the stashes, we went and
hit up some of the tracked out areas. I found some untouched stuff and skied it
switch.
Shredding switch in pow is super fun, and the
rockered ski makes it so much easier.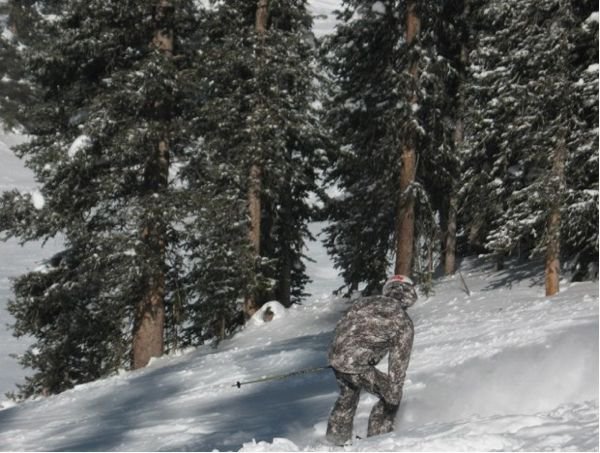 Check out the 4frnt EHP at Jibij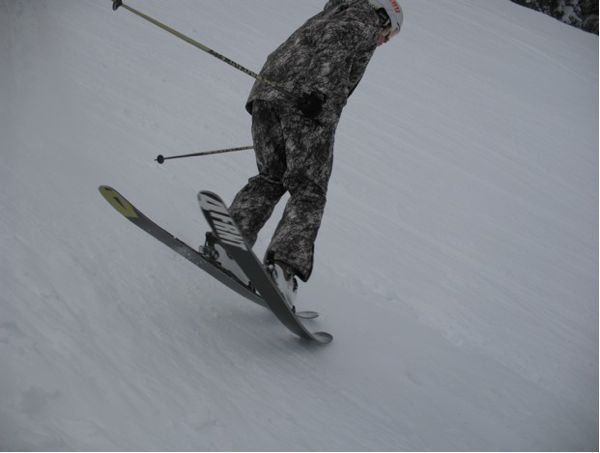 Peace out everyone. Have a great winter and hope
for snow!