The Wonder Reels Episode 4: The Deep is all about powder. Powder is a commodity. Its rareness is what makes it valuable. Those in the know, know the moment must be embraced. And the powder stashes are the place.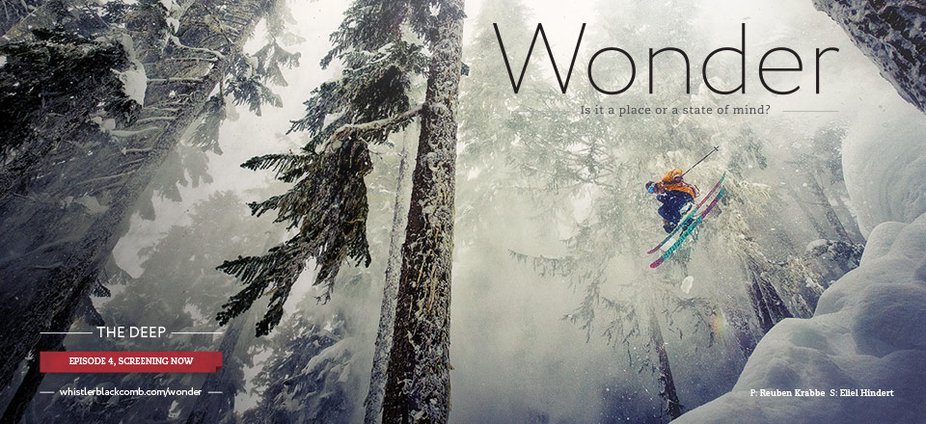 Produced by Switchback Entertainment, The Wonder Reels Episode 4: The Deep embodies the thing we all love most - powder. When the storm cycles roll through and coat the mountains with snow, the locals head for the trees. Whistler Blackcombís glades are the shelter in a storm, and are the best terrain to seek out when the weather is wild and the fresh pow is piling up.
https://www.youtube.com/watch?v=lDiYnrG1pyE
For more information about The Wonder Reels, along with the Wonderstruck Contest and Map Your Wonders, please visit www.whistlerblackcomb.com/wonder.