It may still officially be summer, but as far as Whistler Blackcomb is concerned the countdown to winter is on!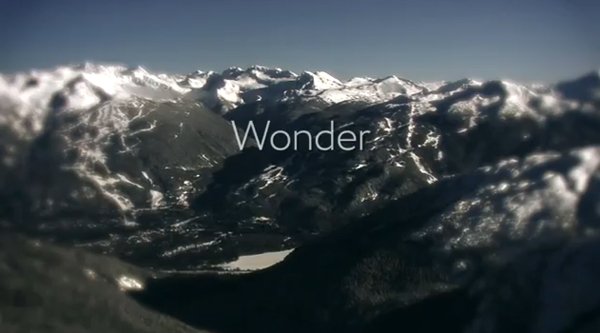 We are kicking off the lead-up to winter with a new campaign called The Wonders of Whistler Blackcomb. The Wonders will include a seven episode video series called The Wonder Reels by Sherpas Cinema and Switchback Entertainment, a new microsite called the Wonderground (http://www.whistlerblackcomb.com/wonder), and a user engagement component called Map Your Wonders where ski and snowboarders can upload their own wonder content to an online map.
           
Wonder will be coming all season long, beginning on October 2nd with The Wonder Reels: Episode 1 – Snow by Sherpas Cinema, featuring their patented seasonal time-lapse mastery. 

 
And in addition to the video series, this season guests are invited to share the wonder they have experienced firsthand at Whistler Blackcomb. By "pinning" a wonder (whether it be a video, photo or story) to the Your Wonders map at http://www.whistlerblackcomb.com/yourwonders, guests will be entered for a chance to win weekly prizes.