Skiers from Czech Republic, France, Switzerland, Finland, Slovakia, Norway and Estonia took part in the 10th edition of the most important freeski competition in Central and Eastern Europe, The North Face Polish Freeskiing Open.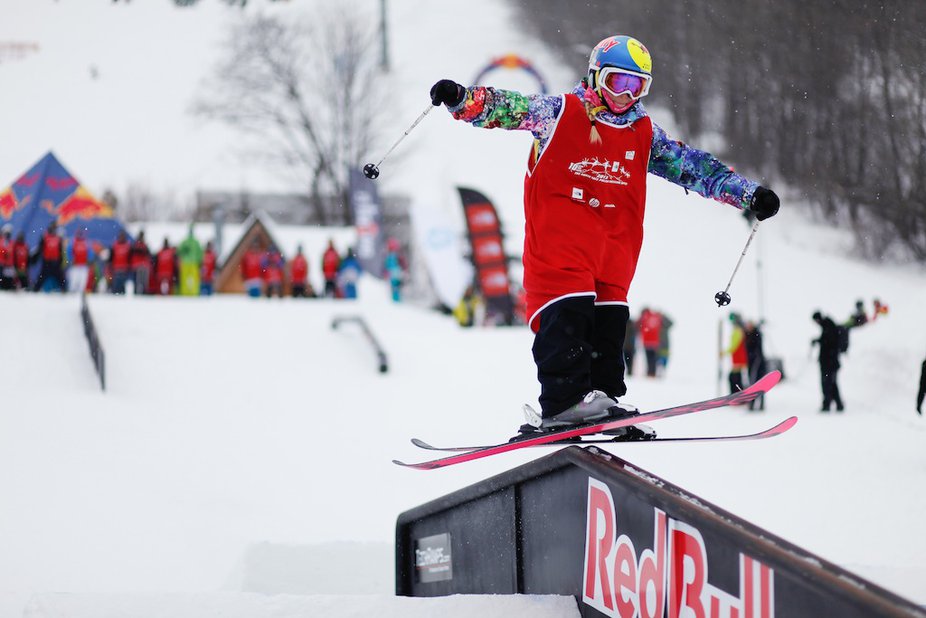 Kelly Sildaru. Photo by Tomek Gola
PC Fosse won big air qualification and semi-finals. Matti Till was best in semi-finals in the junior category and 11-year old freeski phenomenon Kelly Sildaru placed first in the women's category.
Right after qualifications on the kicker, the competitors moved to the rail park. Switzerland's Alex Chabod took the win in the rails competition, second place went to Richard Skala from Czech Republic, and Juha Mourujärvi from Finland took the third position. In the women's division Kelly Sildaru was first, second place went to Slovakia's Natalia Slepecka, and third place went to Anna Szymanowska from Poland.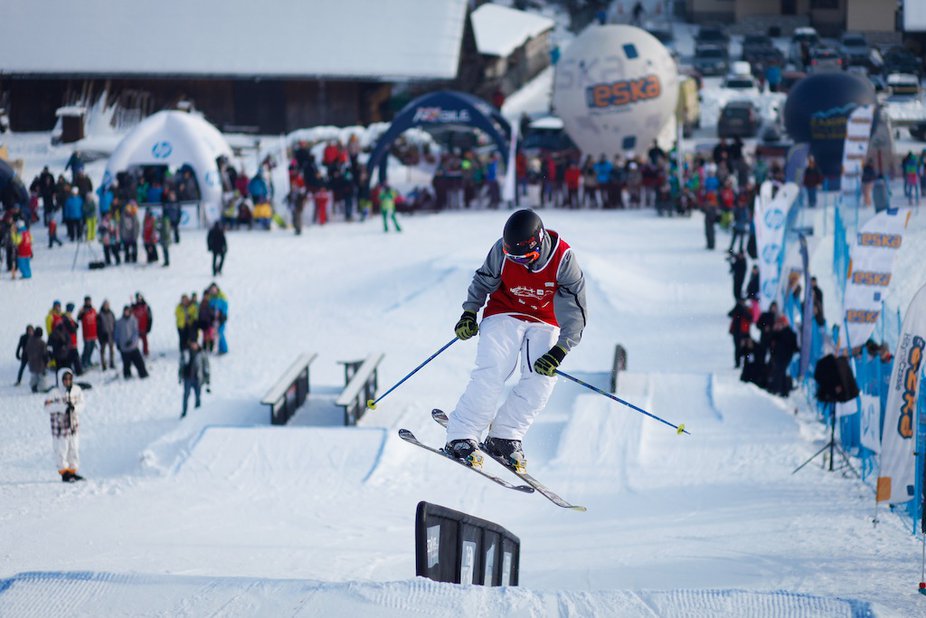 Photo by Tomek Gola
After the short break, the time had come for the most spectacular part of the competition - finals on the big kicker. The spectators had a chance to see many stylish jumps, but also unexpected crashes that influenced final results. Around 3pm the last of the competitors showed their final three jumps and it was time for the prize giving ceremony.
First to receive prizes were the winners of Fridayís Night Session - Robin Holub from Czech Republic and Poland's girl Anna Szymanowska. In Big Air, among the women, first place went to Natalia Slepecka, the only woman who jumped on the big kicker. Second place prizes went to Kelly Sildaru and third went to Anna Szymanowska, who also became the first ever Polish Freeskiing Champion.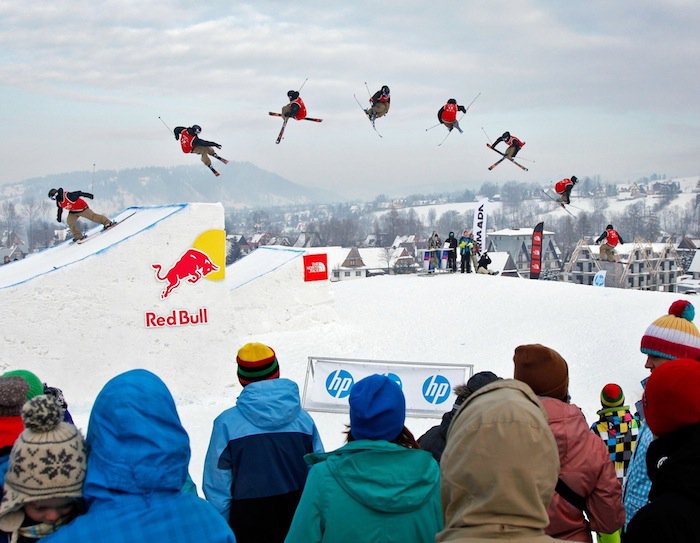 Alessandro Jossen. Photo by Tomek Gola
Among the men, first place went to Alessandro Jossen from Switzerland, with Sweden's Jonas Hjohlman in second PC Fosse from Norway in third. It's also worth mentioning that Matti Till, winner in the junior division, also took 4th place in the senior category.
The last announced winner was Szczepan Karpiel-Bulecka who, for the fifth time, became the Polish Champion in Freeskiing. Bartek Sibiga was second and Jan Krzysztof was third. He also received a special prize for taking a special place in the 10-year history of the event.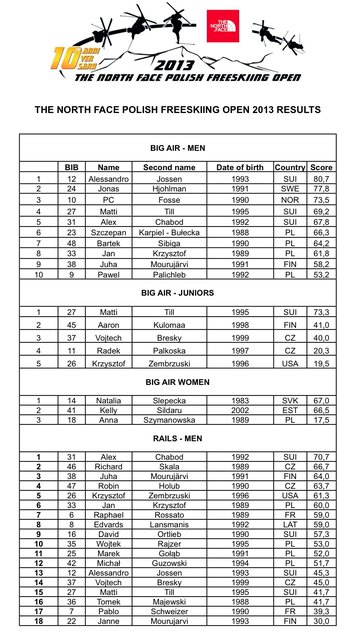 For more information on The North Face Polish Freeskiing Open, go to www.pfopen.com.