Words by Cara Williams
Photos by Brian Finestone
Video by Will Gignac
The first leg of The North Face Park and Pipe Open Series (PPOS) wrapped up yesterday under the mostly clear, cold skies of Whistler Blackcomb, BC. In total, $10,000 in prize money was awarded with Roz Groenewoud of Whistler taking the women's title and Gus Kenworthy of Telluride, Colorado, taking the men's title. The Whistler stop was the last event the 2012 Winter X Games athlete selection committee considered for invites, allowing competitors a final opportunity to earn a spot to ride in the X Games halfpipe competition. Megan Gunning and Kris Atkinson, both from Calgary, Alberta, earned their spots at the X Games.
 
The North Face PPOS works in conjunction with the Association of Freeskiing Professionals (AFP) on competition judging, and is a gold­-level event. Judging is based on overall impression with categories including creativity, degree of difficulty, combinations, variations, style, and amplitude.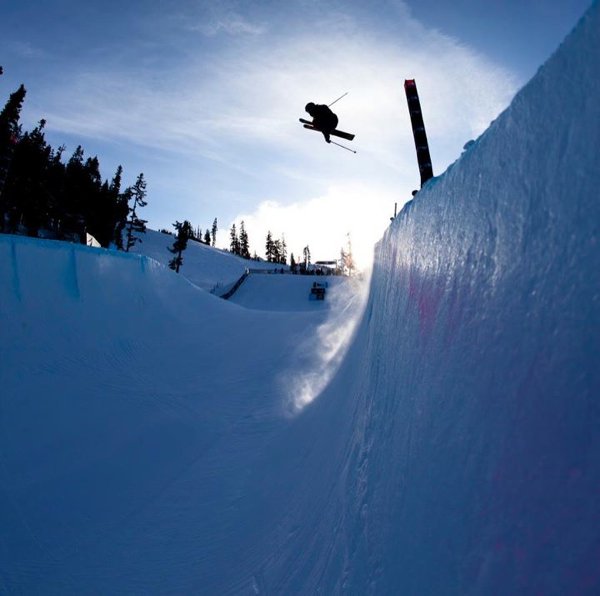 Peter Olenick
 
"It's great being here at The North Face Park and Pipe Open. This event really shows the level of talent in Freeskiing right now. The depth of athletes that we saw here today is pretty unbelievable and it really sets things up as we look ahead to Russia in 2014," Head Judge Mike Atkinson.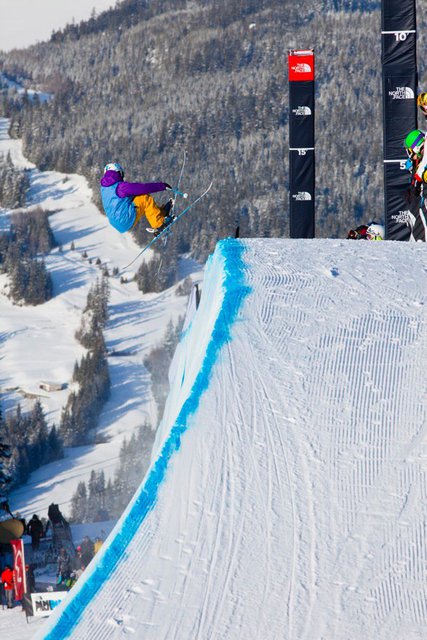 Maddie Bowman
 
Roz Groenewoud, the only female competitor to include a right side 900, lead the field after her first run, which scored a hefty 88.2. Just behind with a score of 84.4 was Maddie Bowman of South Lake Tahoe, California, and rounding out the podium in third was Keltie Hansen of Calgary, Alberta, with 79.4. With the top three women already qualified for the X Games, fourth place finisher Megan Gunning, also from Calgary, Alberta, earned the opportunity to compete at the 2012 X Games.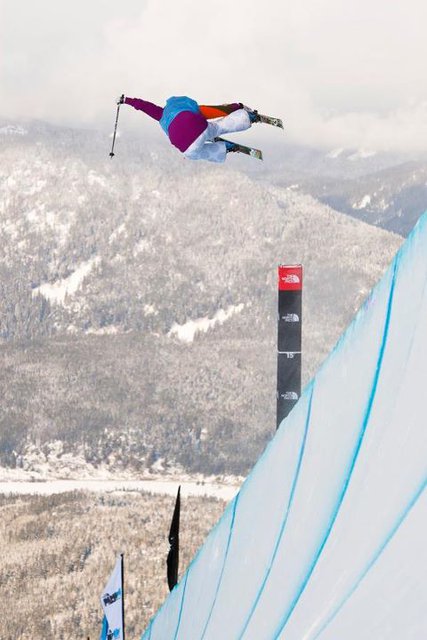 Roz Groenewoud
 
"It wasn't the cleanest run of my ski career but it felt really good to put down my tricks. The Canadian Team has been training here for the last week and we all really wanted to compete, to support Whistler as much as we can. This is the best the pipe has been in a while, and it felt good to put down a full run in preparation of some of the big events coming up," Roz Groenewoud, women's Champion.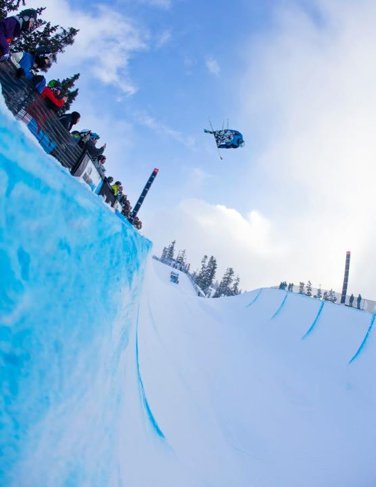 Kris Atkinson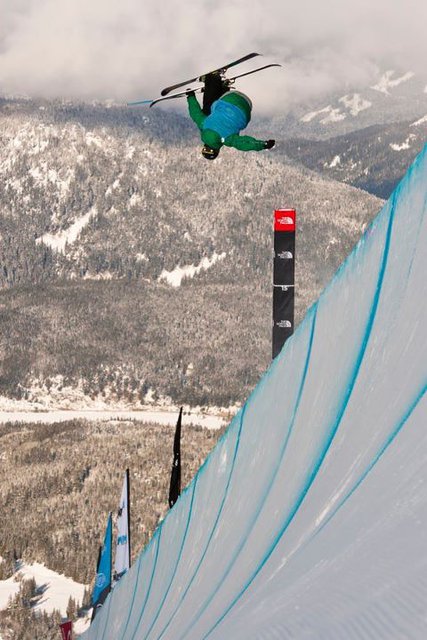 Joss Christensen
Men's Champion Gus Kenworthy suffered some challenges earlier in the day, breaking his binding in the practice round, which caused him to miss the majority of training. Opting not to attempt any double maneuvers, Kenworthy nailed two forward 10's, in both directions and included a switch hit to secure the title with a score of 88.2, ahead of Kris Atkinson of Calgary, Alberta with 83.2. Atkinson, who fought his way through the qualifying rounds to take the silver in the finals also won the coveted spot at the 2012 Winter X Games Halfpipe event next month in Aspen, Colorado. Joss Christensen of Park City, Utah took third with 82.2, Mike Riddle of Whistler finished fourth with a score of 81.0, and Matt Margetts of Penticton, BC, rounded out the top five with 79.0.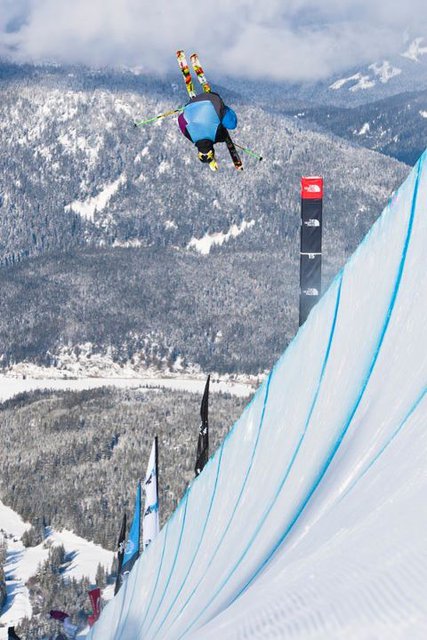 Mike Riddle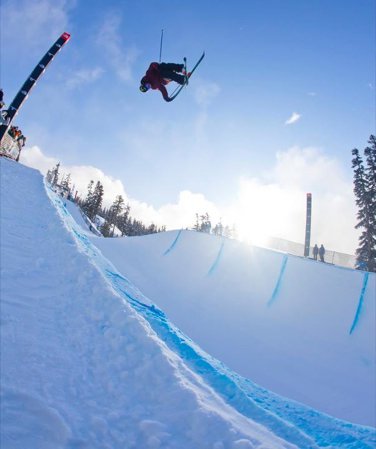 Matt Margetts
 
"This is an AFP Gold Level event, so the only other events that rank higher than this throughout the year are X Games, Euro X and Dew Tour. So if an event is up in that same bracket of points, it's super important for me to attend. I'm trying to win the overall again. Plus there's good prize money as well as a good pipe here in Whistler. It's just awesome to keep competing in between these big events," men's Champion Gus Kenworthy.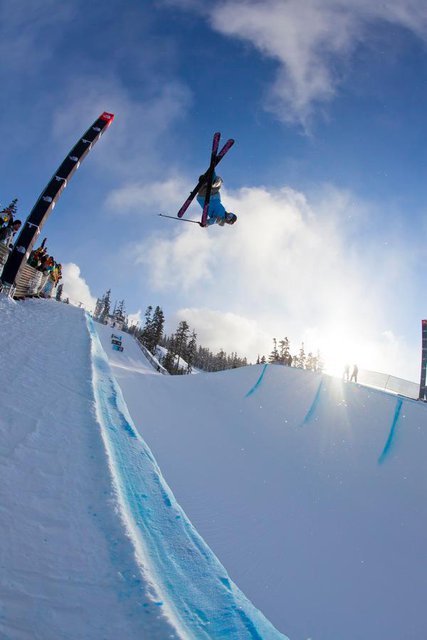 Gus Kenworthy
"The X Games has always been a dream for me, ever since I was a little kid. I can't believe I'm finally going to be there!" said Kris Atkinson.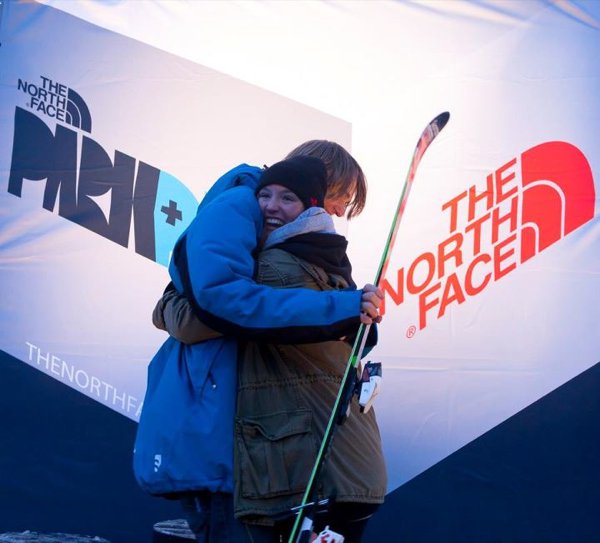 Kris Atkinson and Megan Gunning are going to X Games!
The North Face Park and Pipe Open Series moves next to Northstar Resort, California, on February 9-­12, and to Waterville Valley, New Hampshire, on March 8-­11, 2012. For more information on The North Face Park and Pipe Open Series and to register for Northstar and Waterville Valley, go to http://www.thenorthfaceppos.com.
 
Results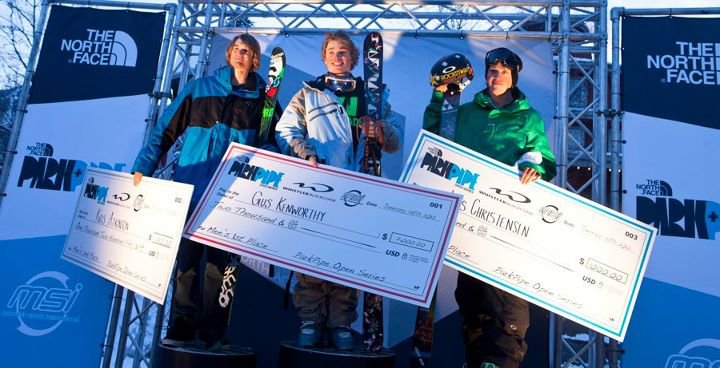 Kris Atkinson (2nd), Gus Kenworthy (1st), Joss Christensen (3rd)
Men
1) Gus Kenworthy - 88.2
2) Kris Atkinson - 83.2
3) Joss Christensen - 82.2
4) Mike Riddle - 81.0
5) Matt Margetts - 79.0
6) Marshall LaCroix - 77.8
7) James Campbell - 68.6
8) Dan Marion - 67.8
9) Taylor Seaton - 57.6
10) Peter Olenick - 35.4
11) Noah Bowman - 26.2
12) Geoff Straight - 15.6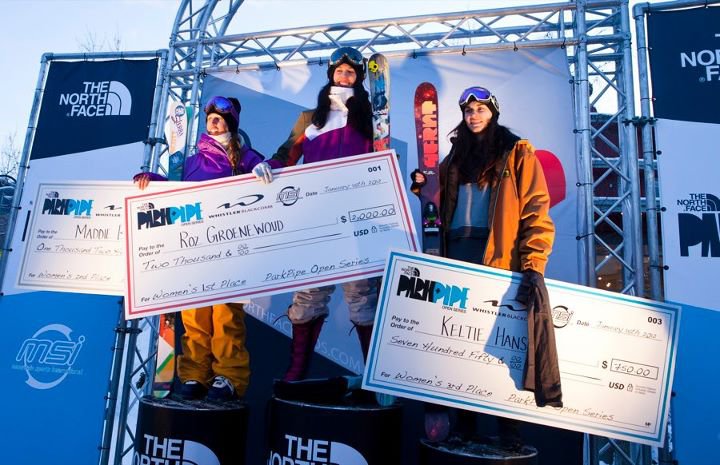 Maddie Bowman (2nd), Roz Groenewoud (1st), Keltie Hansen (3rd)
Women
1) Roz Groenewoud - 88.2
2) Maddie Bowman - 84.6
3) Keltie Hansen - 82.0
4) Megan Gunning - 80.0
5) Dara Howell - 70.8
6) Davina Williams - 70.2
7) Amy Sheehan - 58.0
8) Kendall Deighan - 55.4
9) Alli Welsh - 50.2
10) Jackie Atkinson - 46.4
Video by Will Gignac