The first stop of the 2013 The North Face Park and Pipe Open Series (PPOS) kicks off with an exciting halfpipe competition at Copper Mountain, Colorado on Dec. 8-9, 2012. The North Face PPOS allows top-level professionals and up-and-coming freeskiing athletes the opportunity to advance in the competition circuit at all four stops throughout the 2013 tour.
"The North Face Park and Pipe Open Series is very important for North American freeskiing athletes," said Steele Spence, PPOS series head judge. "The series is a stepping stone for athletes hoping to progress to the top level of competition. The events are very well organized with a full panel of Association of Freeskiing Professionals (AFP) certified judges and courses at world-class resorts."
The first stop at Copper Mountain will be the first AFP sanctioned event in the United States for the 2013 competition season. In addition, the Copper Mountain event will be an International Ski Federation (FIS) sanctioned NORAM CUP event with athletes earning FIS points.
"FIS is excited to be able to integrate The North Face Park and Pipe Open Series events in Copper Mountain, CO and Northstar, CA into the 2012-13 FIS Freestyle NORAM NORAM CUP," said Konrad X Rotermund, FIS Freestyle Continental Cup Coordinator-Americas. "These events will provide a great opportunity for athletes to get their needed FIS points to be part of the 2014 Olympic Winter Games qualification process and/or earn the opportunity to be the NORAM CUP Champion. Recognizing schedules are very full in North America, it is great to be able to cooperate with the already established PPOS events to give the athletes multiple avenues to meet their competitive goals in a single event."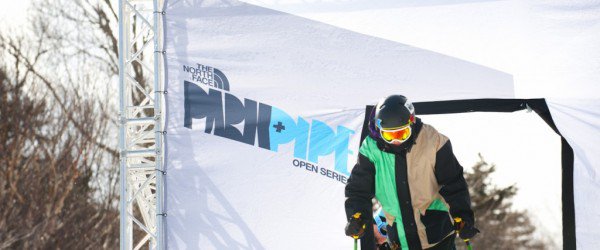 Halfpipe skiing will make its Olympic debut in 2014 at the Sochi, Russia Winter Games. The PPOS will work in conjunction with the AFP to ensure professional competition judging in accordance with AFP standards and criteria. Judging is based on overall impression, including content, difficulty of run, style and use of park or pipe.
"I am excited to be a part of the The North Face Park and Pipe Open Series at Copper Mountain," said The North Face Athlete Mike Riddle. "The best athletes in the world are all converging at the resort this early season to get dialed in for the coming season. The event will see a very skilled field showing-off the tricks they have practiced all summer."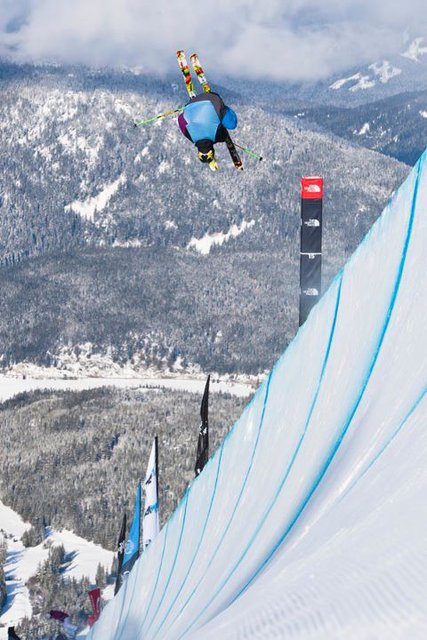 Mike Riddle
The North Face Park and Pipe Open Series at Copper Mountain begins on Friday, Dec. 7 with athlete registration. The competition kicks off on Saturday, Dec. 8 with practice and qualifiers in the Main Vein Superpipe, and concludes on Sunday, Dec. 9 with finals. Coinciding with The North Face Park and Pipe Open Series, Copper Mountain's celebrates its 40th Anniversary Dec. 7-9. Specials throughout the weekend include $40 lift tickets, $40 Woodward Intro Sessions, $40 Ski & Ride School Lessons, $40 rentals for two, and many more.
The U.S. Freeskiing and U.S. Snowboarding athletes will also gather at Copper Mountain on Saturday, Dec. 8 for the annual U.S. Freeskiing and U.S. Snowboarding team naming event at 2:45 p.m. followed by a free concert by the Neil Diamond cover band, Super Diamond at 3 p.m. in Burning Stones Plaza. Enter to win a private meet and greet with America's snowboarding and freeskiing Olympic hopefuls at www.facebook/CopperMtn or www.facebook/US-Freeskiing.
The 2013 North Face Park and Pipe Open Series Schedule
Copper Mountain, Colorado (FIS Event)
December 8-9, 2012
Event: Halfpipe
Whistler Blackcomb, British Columbia
January 14-17,2013
Events: Halfpipe and Slopestyle
Waterville Valley, New Hampshire
February 23, 2013
Events: Rail Jam and Big Air
Northstar California Resort, CA (FIS Event)
March 8-10, 2013
Event: Slopestyle
Follow the North Face Park and Pipe Open Series on Facebook, Twitter, and at thenorthfaceppos.com and be sure to keep up with Copper Mountain on Facebook and Twitter as well.