Originally slated to make its season debut at Ontario's Blue Mountain, snow conditions have pushed the opening of The North Face Park and Pipe Open Series over to another top-level Canadian resort, Whistler Blackcomb, BC, on January 14-15, 2012.

 
"I am super excited for The North Face Park and Pipe Open Series to be coming to Whistler for the first stop of 2012! Whistler Blackcomb always does an awesome job hosting events and I know it will be world class," The North Face athlete Mike Riddle.
 
The event will feature a halfpipe competition in which a worldwide roster of athletes have the chance to grab a coveted spot to compete at the 2012 Winter X Games. Also up for grabs is a prize purse worth over $10,000.
Matt Margetts at last year's North Face Park and Pipe Open Series.
 
"The Whistler Blackcomb Parks team is very excited to be able to host some of the best pipe skiers in North America as they vie for cash and spot in the upcoming X Games," said Peter Young, Event and Terrain Park Manager, Whistler Blackcomb. "It will be like coming home for a lot of the riders as they competed here last spring in the AFP finals during the TELUS World Ski and Snow Board Festival. Steve Petrie, of Arena Snow Parks, 2012 Olympic pipe builder is putting the finishing touches on our 22' Global Pipe so it will be in prime condition for the competition. We have had a great start to the season in our parks, and the riders are in for a great week of piping, parking and pow."
 
Due to the venue change, The North Face Park and Pipe Open Series stop at Whistler Blackcomb will adjust its standard halfpipe and slopestyle competition format, foregoing the slopestyle portion for this stop only. As the PPOS series moves on to Northstar Resort, Califorina, on February 9-­12, and to Waterville Valley, New Hampshire on March 8-­11, 2012, both halfpipe and slopestyle events will be open for competition, and you can enter for your chance to win a free spot in the Northstar event right here on Newschoolers by clicking here!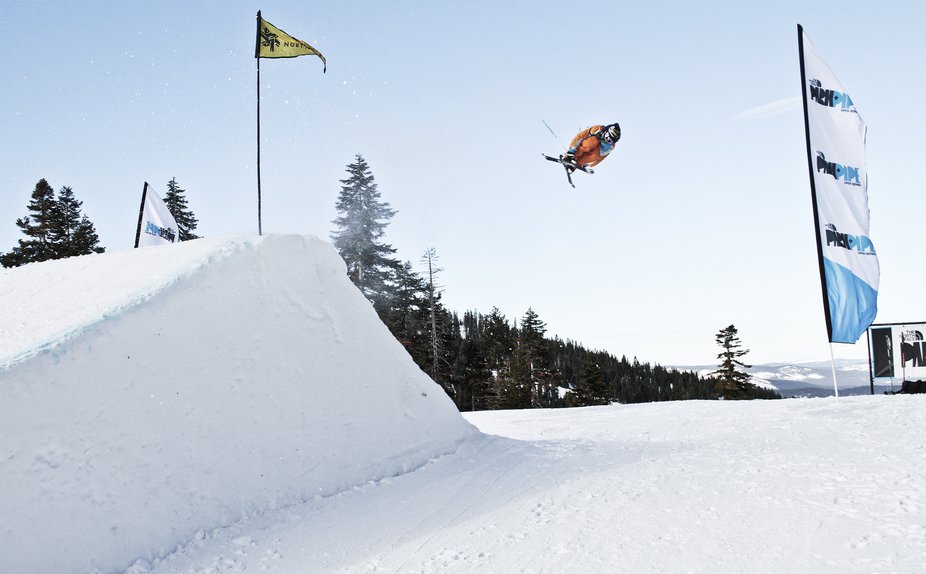 Aidan Shehan at last year's North Face Park and Pipe Open Series.
 
The Whistler stop is the last event the 2012 Winter X Games athlete selection committee will consider for invites, allowing competitors a final opportunity to earn a spot to ride in the X Games halfpipe competition. Additionally, the North Face Park and Pipe Open Series works in conjunction with the Association of Freeskiing Professionals (AFP) on competition judging, and is a gold-­level event. Judging is based on overall impression with categories including creativity, degree of difficulty, combinations, variations, style, and amplitude.
 
For more information on The North Face Park and Pipe Open Series and to register for any of the events go to http://www.thenorthfaceppos.com.