.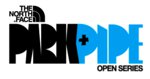 Following a successful first season that sent four athletes to the 2011 Winter X Games, The North Face and Mountain Sports International announced the second annual The North Face Park and Pipe Open Series featuring three stops beginning at Blue Mountain Resort, Ontario on January 12-15; followed by Northstar Resort, California on February 9-12; and returning to Waterville Valley, New Hampshire on March 8-11, 2012.
"We are extremely excited to host this year's The North Face Park and Pipe Open Series," said Paul Pinchbeck, Director of Marketing at Blue Mountain Resorts Limited. "It's an honour to host such a high calibre event, especially with the recent addition of freeskiing to the Olympic Games. Blue Mountain has been a leader in embracing the growth of this sport and our renowned Badland's Terrain Park will be the ideal setting for local athletes to showcase their talents."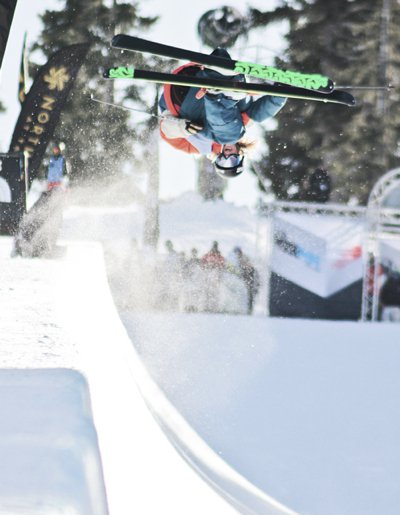 Matt Margetts. Photo by Rocky Maloney
The North Face Park and Pipe Open Series features one of day of halfpipe competition and two days of slopestyle. Judging is based on overall impression with categories including creativity, degree of difficulty, combinations, variations, style, and amplitude, with $60,000 in total prize money up for grabs. The competition at Blue Mountain Resort will be the last event the 2012 Winter X Games athlete selection committee will consider when making invites. The North Face Park and Pipe Open Series works in conjunction with the Association of Freeskiing Professionals (AFP) on competition judging, and is a gold-level event.
"I'm proud to be involved in this event as both head judge and AFP representative. Open events have an important history in our sport, allowing up and coming amateurs to compete alongside top level props, and this is why the AFP is excited to get behind this particular series," said Steele Spence, head judge and AFP General Manager. "After a stellar first year, The North Face Park and Pipe Open Series has been elevated to a higher ranking competition, and has become a solid stepping stone for competitors to climb their way up the AFP World Ranking to eventually earn invitations to top level events."
Devin Logan. Photo by Rocky Maloney
Athlete registration for all three stops opens November 15, 2011 at 10am MST at http://www.thenorthfaceppos.com. For more information, please visit http://www.thenorthfaceppos.com, http://www.facebook.com/thenorthfaceparkandpipeopenseries or on Twitter @tnfparkandpipe.