The fourth and final stop of the 2013 The North Face Park and Pipe Open Series concluded with slopestyle finals today under warm and sunny skies at Northstar California Resort. $10,000 in prize money and swag, provided by The North Face, was awarded to the top finishers, with U.S. Freeskiing Rookie Team member Lyman Currier out of Breckenridge, Colorado taking the men's championship and 14 year-old Maggie Voisin from Whitefish, Montana taking top honors for the women.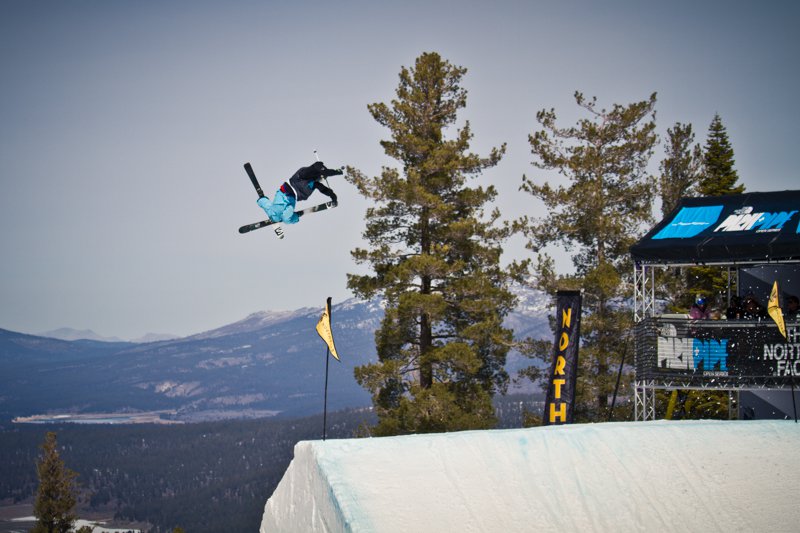 Kolby Ward
"It was a great day at Northstar for the fourth stop of The North Face Park and Pipe Open Series. Both the guys and girls were throwing down;" said Head Judge Mike Laroche. "It was really good to see the guys step it up with fast speed. There were a lot of landed runs and excellent tricks. Everyone did a great job using the course well. I was thrilled to be part of the event."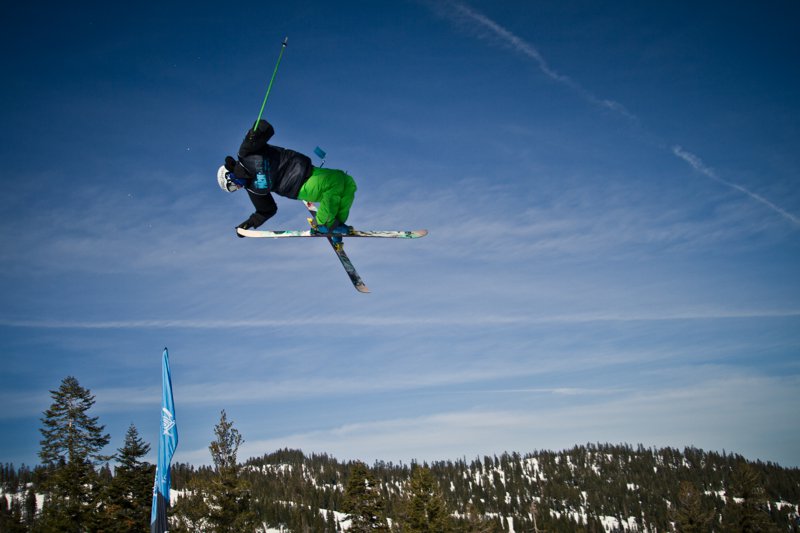 Robby Franco
Seventy male riders competed in a super tight day of qualifiers on Friday, March 9 with 24 competitors making their way to the semi finals. Today's competition started with men's semi finals, which advanced 12 men to the final round. Each finalist was granted two runs to earn the top score.
In first place for the men was Lyman Currier. He scored a 90.4 on his first run with a K-fed on the first rail to a back450-off followed by a switch right-720 Japan on the first air. He cleanly landed a switch left-dub 900 Japan on the next air and finished the performance off with a huge left dub cork 1260 mute grab.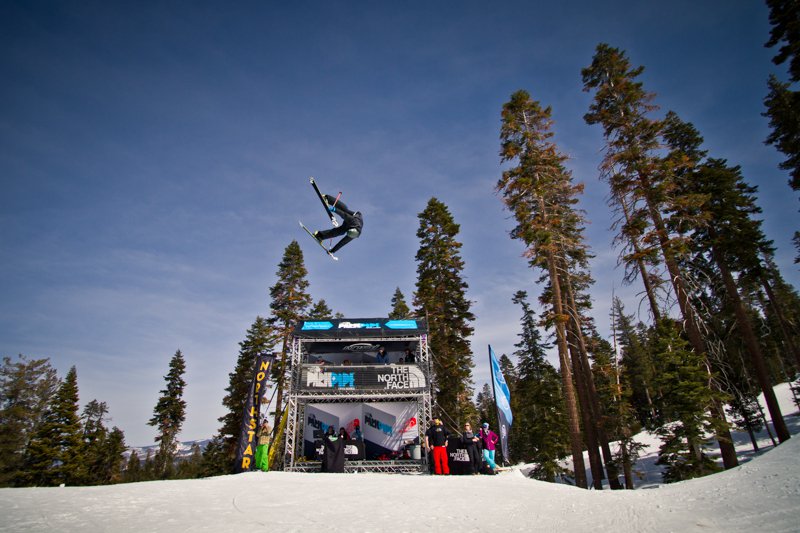 Lyman Currier
Rounding out the men's podium in second place was Schweitzer, Idaho local Noah Wallace scoring an 88.0 under pressure on his second run. Wallace started his run with a switch 200-on to 200-off followed by a back-630. He hit the first air with a right rodeo 900 mute grab followed by a switch left-900 tail grab and finished with a left dub 10 mute grab.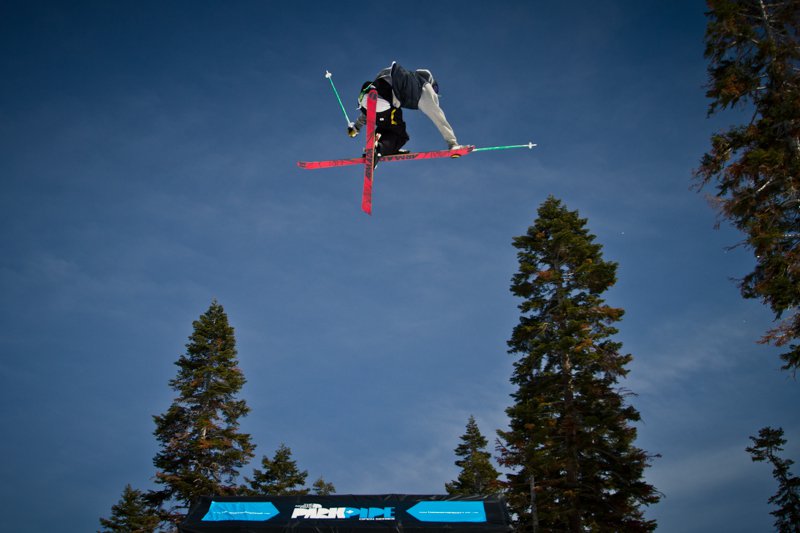 Noah Wallace
Colby Stevenson, of Park City, Utah, clinched the third spot on the men's podium with an 85.0. Stevenson's run went K-fed to a frontside 450-off. Stevenson nailed a right 900-tail grab then a switch left 900 stale and a final left dub 10.
Colby Stevenson
In the women's park competition, Maggie Voisin's solid performance was awarded with an 84.0. She started her run with a 78 back-200 in the first rail section to a front 270 in the next section. Voisin solidly landed three airs starting with a switch left 500 mute grab, a right 360 mute grab and a giant straight air.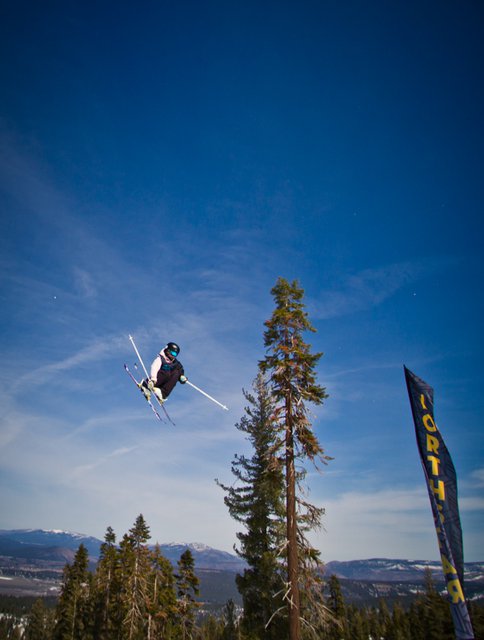 Maggie Voisin
"A lot of the girls were pushing the sport today and putting out their hardest tricks," said The North Face athlete and event judge Devin Logan.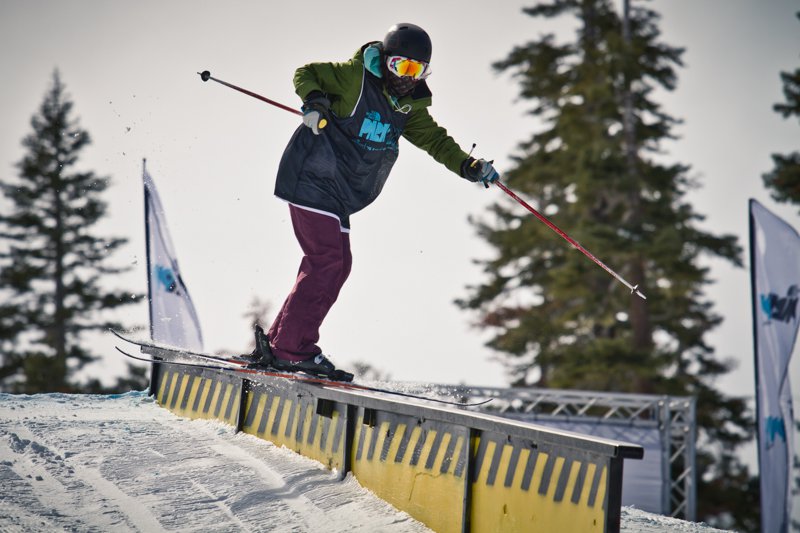 Rebecca Roberts
In second place was Rebecca Roberts from nearby Heavenly, California with a 770 left to a left 700. Her airs started with a left 360-op mute grab followed by a rightside 700-tail grab and a final right 500 critical. She barely missed the top podium spot with an 82.4. Rounding out the women's podium in third was Taylor Lundquist of Murray, Utah. She scored 54.2 on her first run with a 73 left slite, a frontside 200 to a switch left 500 tail grab into a left 700 tail grab and a final left 500 with an unfortunate fall on the landing.
Results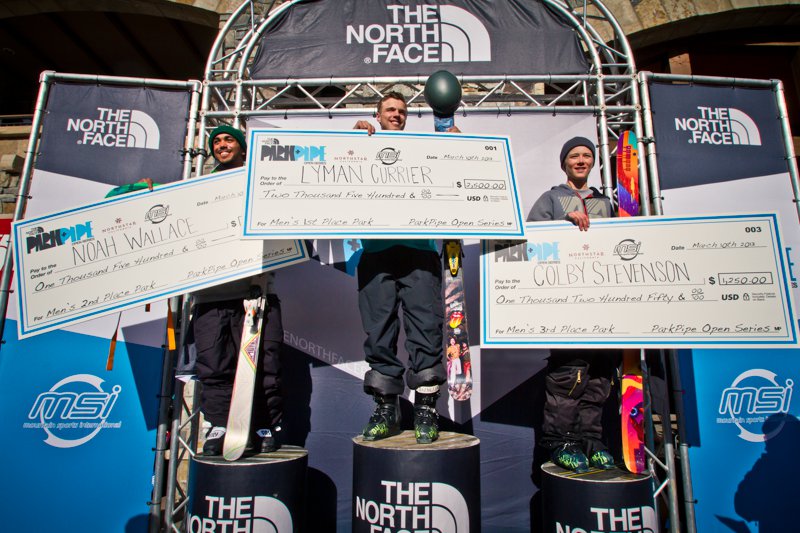 Noah Wallace (2nd), Lyman Currier (1st), Colby Stevenson (3rd)
Men
1) Lyman Currier - 90.4
2) Noah Wallace - 88.0
3) Colby Stevenson - 85.0
4) Kolby Ward - 82.2
5) Robby Franco - 78.6
6) Scott Nelson - 75.2
7) Jaeden Schneider-Clark - 73.8
8) Cody Cirillo - 73.0
9) Cole Derrick - 71.2
10) Brenden Reid - 69.4
11) Evan McEachran - 66.2
12) Griffin Rasmussen - 51.8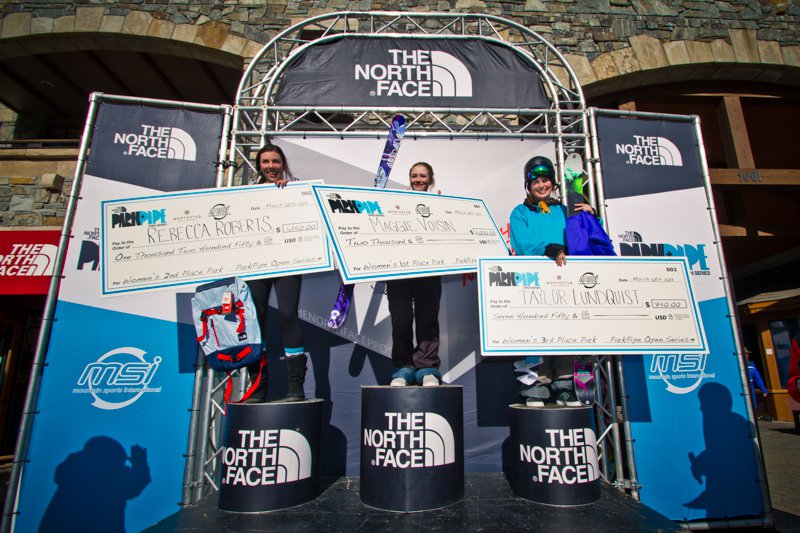 Rebecca Roberts (2nd), Maggie Voisin (1st), Taylor Lundquist (3rd)
Women
1) Maggie Voisin - 84.0
2) Rebecca Roberts - 82.4
3) Taylor Lundquist - 53.8
4) Julia Krass - 49.0
5) Nikki Blackall - 45.8
6) Jessica Breda - 40.0
7) Catherine Warchal - 33.4
8) Heather Thomas - 33.4
http://www.newschoolers.com/watch/620423.0/The-North-Face-Park-and-Pipe-Open-Series-Northstar-Highlights?c=11&o=10&t=6
The North Face Park and Pipe Open Series Northstar Highlights
For more information on the event and the webcast replay are available on The North Face Park and Pipe Open Series website www.TheNorthFacePPOS.com, and be sure to Like us on Facebook at www.Facebook.com/TheNorthFacePPOS and Follow us on Twitter at Twitter.com/TNFParkandPipe.