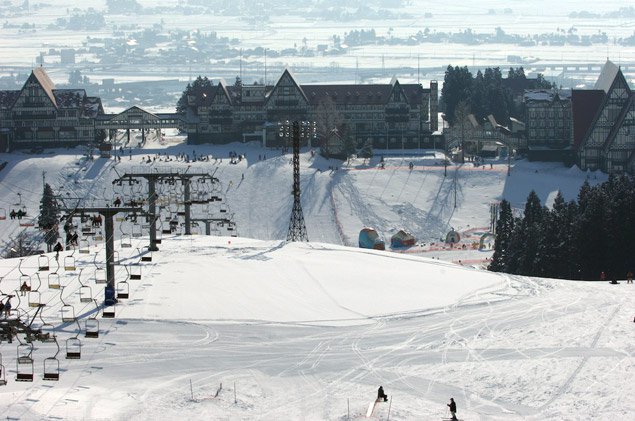 European-style ski lodge architecture: Big in Japan.Photos by Felix RiouxAfter
a long hiatus, professional skiing made a return to Japan with the
first Nippon Freeskiing Open, which took place at Joetsu Kokutsai
Resort on February 15-18. A prize purse of $60,000 enticed many of the
world's best slopestyle and halfpipe competitors to the land of the
rising sun. We've documented the event in traditional Japanese fashion:
lots of photos!
In
skiing there is an element of truth to the phrase, "I'm big in Japan."
Quite a few skiers are big names in Japan, sometimes without ever
having been there. A big crowd turned out at the Open to watch their
heroes throw down.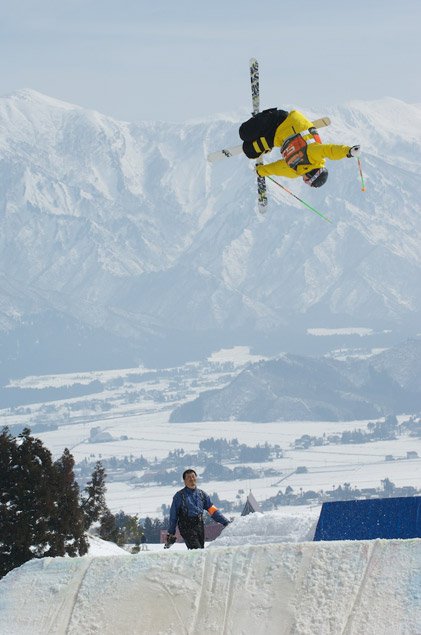 John Symms, for example, is big in Japan.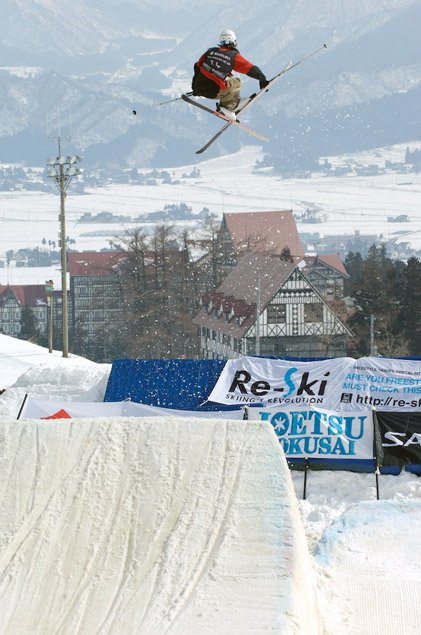 Andreas Hatveit is big by most people's standards, so he's really big in Japan.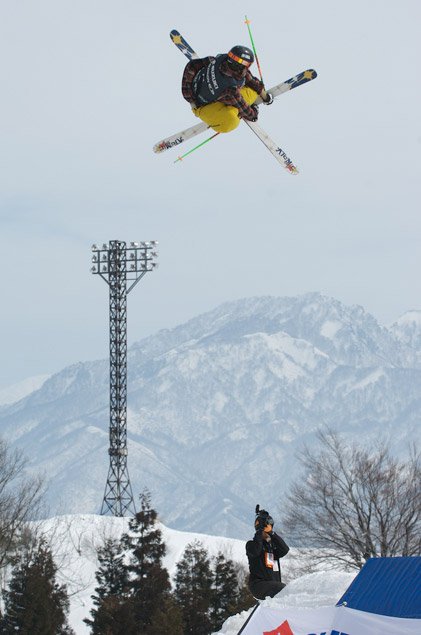 Charley Ager ate lots of sushi in Whistler Village to prepare for the trip. Must have helped.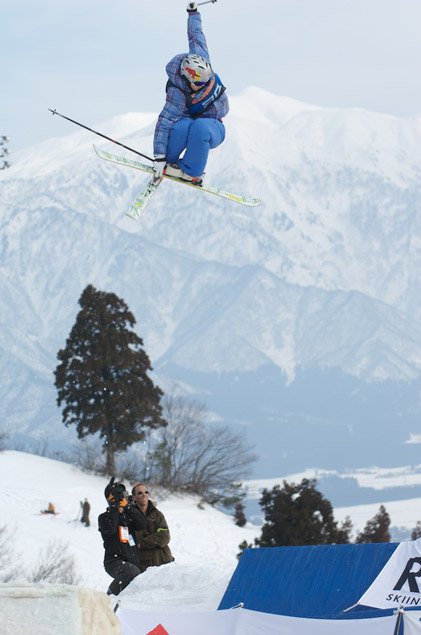 Of course, since most Japanese are fairly small, pretty much every
average-sized North American or European is "big" in Japan. Kristi
Leskinen: big in Japan.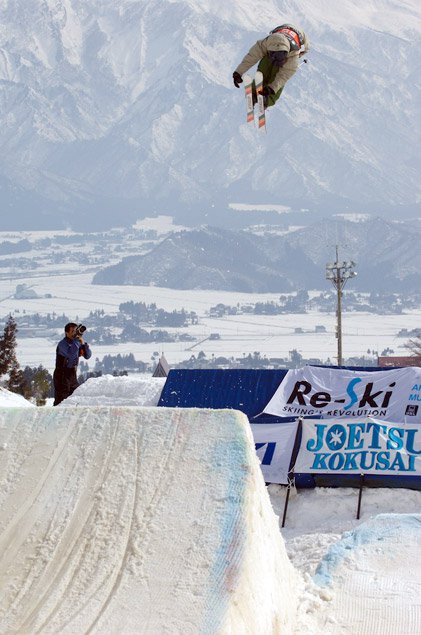 It's
back again: the "name that skier" NS bandana contest. The first member
to correctly identify this skier in the comments below wins an NS
bandana and sticker pack!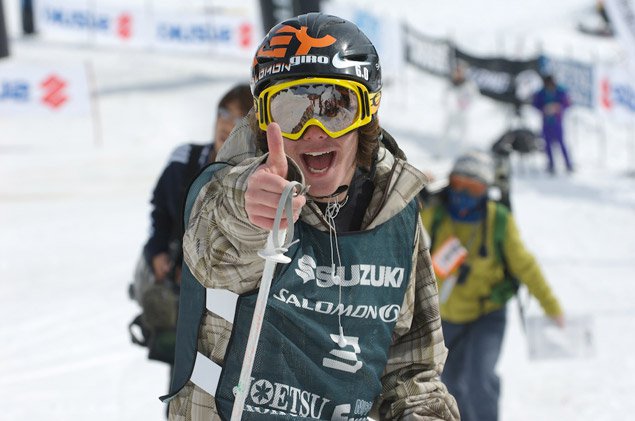 Sammy Carlson is so big in Japan, he had to check himself as oversize luggage on the plane.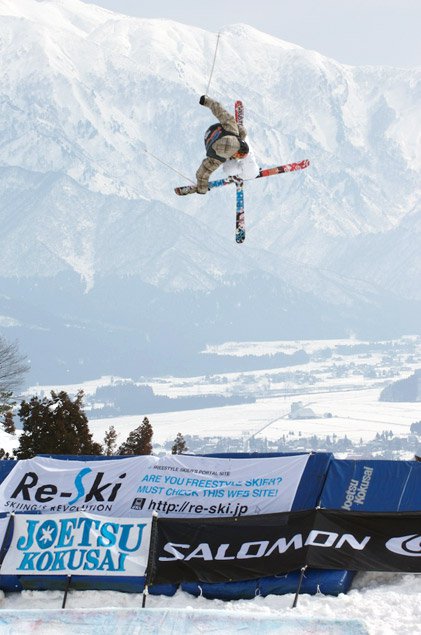 "Are you freestyle skier? Must check this web site!"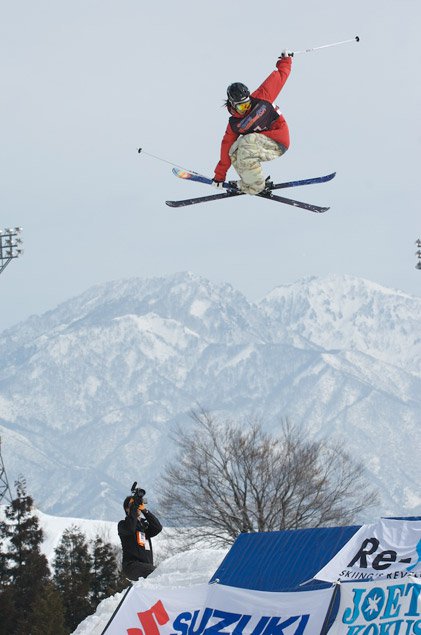 Shoya Okasaki is big in Japan too... but he's Japanese, so it's different.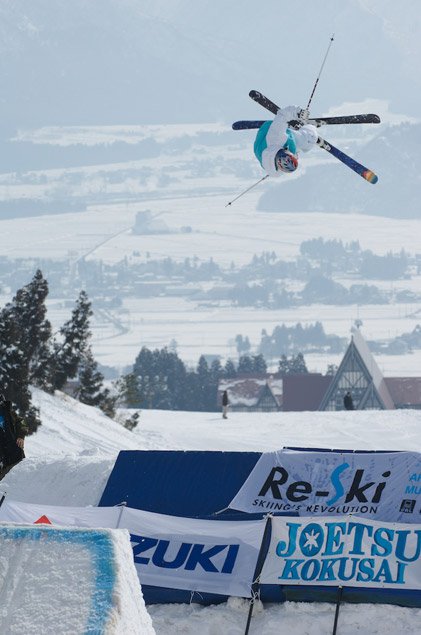 Yes, even Simon Dumont is big in Japan.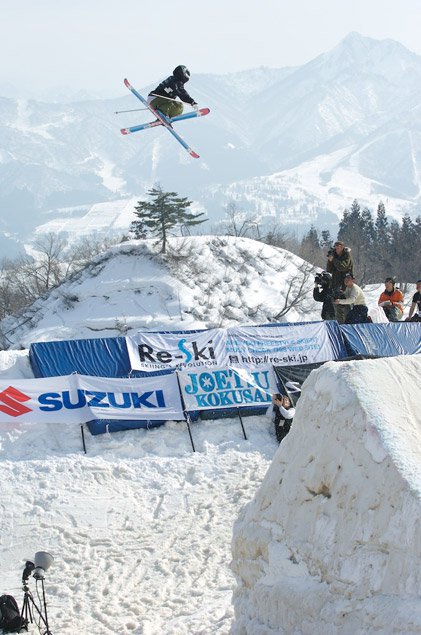 Tanner Rainville is so big in Japan, he needed two hotel rooms just to lay down.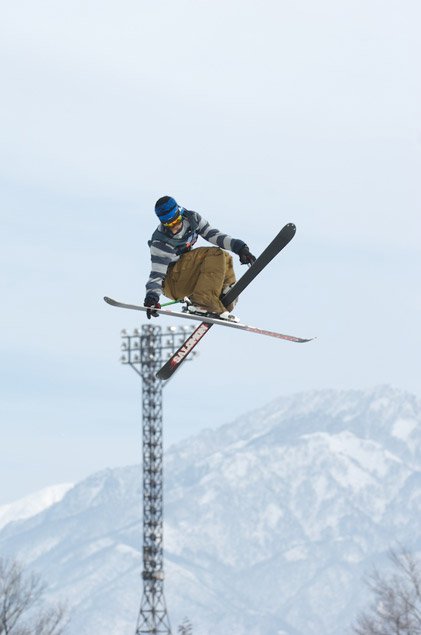 Charles Gagnier, on his way to bigness in Japan.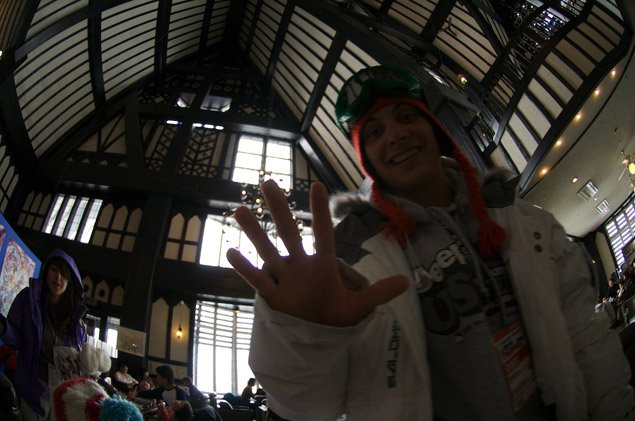 Charles was so happy after he won the slopestyle competition, I thought he was going to dead!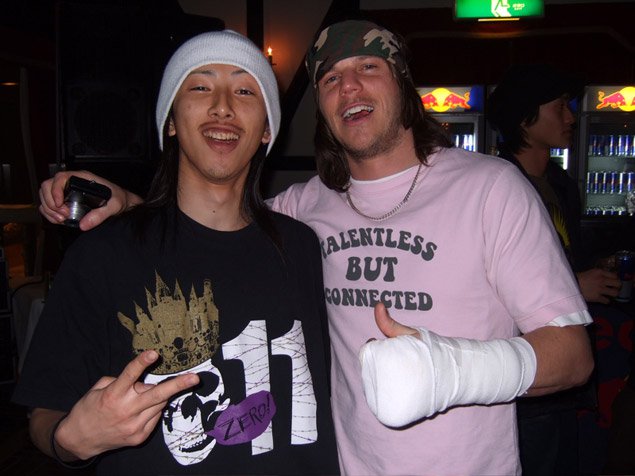 JF Cusson and Shoya Okasaki. JF is so big in Japan, he signed autographs until his hand broke.
Justin Dorey is so big in Japan, he needs two beers just to quench his thirst.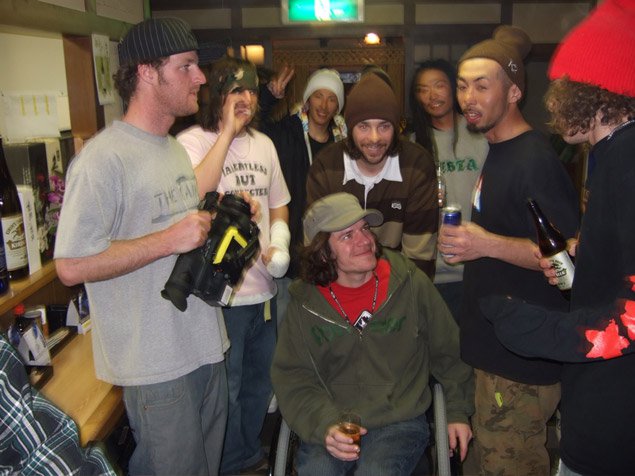 Marc-Andre Belliveau and friends.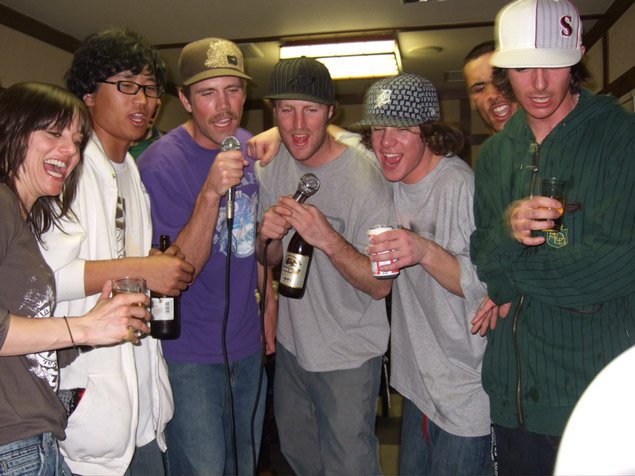 Skiers encounter the only thing in Japan bigger than them: Karaoke!Final resultsMen's Slopestyle1. Charles Gagnier2. Andreas Hatveit3. Sammy Carlson4. PK Hunder5. Mike WilsonComplete results (.pdf)Women's Slopestyle1. Sarah Burke2. Kristi Leskinen3. Vanessa Colletta4. Virginie Faivre5. Ami OkuboComplete results (.pdf)Men's Superpipe1. Simon Dumont2. Mike Riddle3. Kevin Rolland4. John Symms5. Colby WestComplete results (.pdf)Women's Superpipe1. Grete Eliassen2. Sarah Burke3. Mirjam Jager4. Virginie Faivre5. Jen HudakComplete results (.pdf)