This past weekend was the Park City Arts Festival and there where artists from all over the country there displaying their works. The diversity of pieces and styles was incredible and everything from traditional canvased art to man made water spitting sculptures were on display. I didn't bring my check book so this wasn't the day I was going to drop $4,000 to decorate the house. There was one piece in particular that grabbed my attention as being the standout and brought the child out in me was the water spitting sculpture/machine. This Dr. Seuss style art had all sorts of levers and handles to pull and push to get water to spray into the air, this was definitely the hit amongst the younger crowd. I took a bunch of photographs of the scene around the water machine and didn't photograph much else as nothing really compared, this sculpture had a mind of it's own. Enjoy the photographs of the water machine, it reminds me of the John Henry scenario, is the machine better at spraying water in the air or just a plain old manually operated hose with a nozzle making it rain.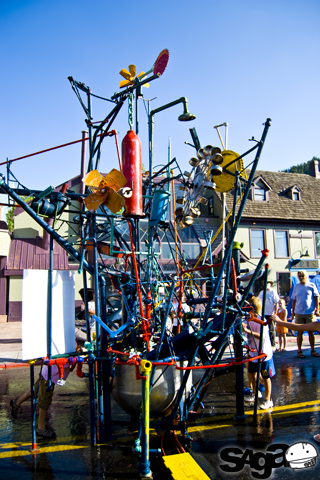 This machine definitely healed the wound for most kids who had to attend the arts show against their will.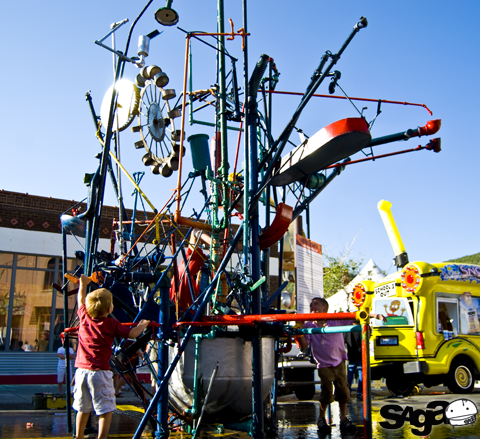 One brave lever operator.ÂÂ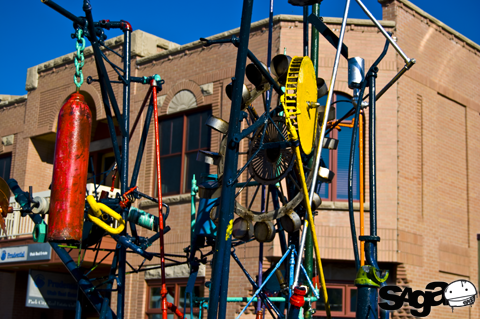 This sculpture was made of all recycled metals, I spy tuna cans and air tank.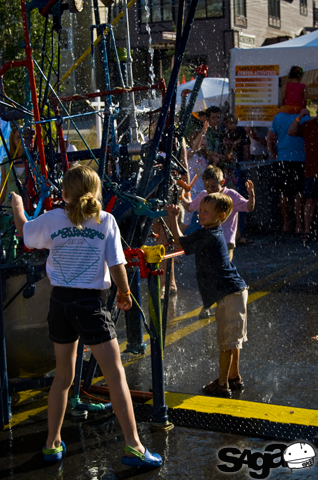 This mad scientist was probably wet for the rest of the day, here the machine in full use.
Another view of the sculpture, the only concerning piece was the saw blade fixture at the top. No Saw IV scenarios happened, thankfully.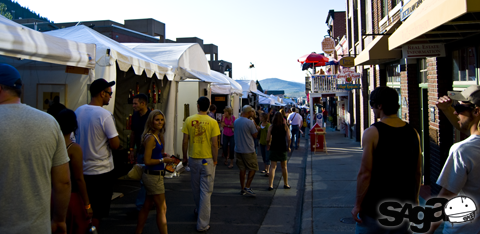 The whole street was lined with artist booths on both sides.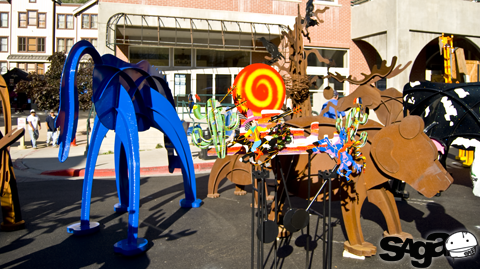 Some metal work
Side note: Look how sick the PC skatepark is!
 I can't believe I didn't bring the deck, rookie mistake.