THE 1st ANNUAL LAUNCH OF WINTER. And the Battery621 GRAND OPENING! And ONE YEAR ANNIVERSARY!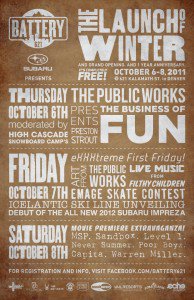 During First Friday on October 7th, see Icelantic's new skis revealed. The new 2012 Subaru Impreza debuted. The Public Works will have the art show dialed in. Come throw down your skate skills in Emage/Company Be's skate contest. And live music? Check. Filthy Children is bringing the buttery horn powered funk fo yo face! Plus more, more, more.
On Saturday October 8th, bring your youngins to Battery621 for a Spyder kids fashion show and a Warren Miller flick after walking the Sante Fe Arts District. Later, come see a bunch of new ski and shred flicks on 8, yes 8 screens! We'll let you know all the movies you can see as we get closer to kickoff?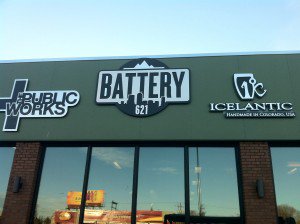 And Tommy Knocker is providing beer both days. It's free. Really. Free.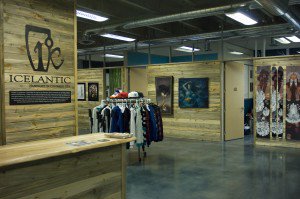 Come check it out if you haven't yet!