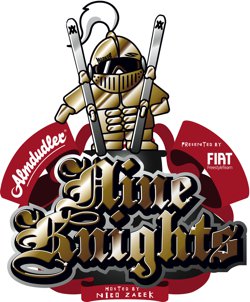 Words: Nico Zacek
Photos: Christoph Schoech
Within its two years of existence, Nico Zacek's Nine Knights event has already established itself as one of the most prestigious freeski sessions worldwide. This again became obvious from the entry list of this year's "Wanna be a knight?" video contest. Every interested skier could submit a video edit showing his best trickery to earn an invitation to Oberstdorf. Many big names in the freestyle scene spent time on the hill and in front of the computer perfecting their clip, but the winner turned out to be a rather unknown rider. Markus Eder from South Tyrol, one of the most talked about young skiers of the season, convinced the knights' panel with awesome variety, immaculate style and his sense of humour.
Markus Eder's winning entry
When Markus Eder heard about his victory, the 19-year-old from the Marker Völkl Freeski Team was overwhelmed. "It's incredible. I went to Livigno in January to create my clip and some of the tricks I just learned there, like the double flatspin that is in the video was only my second try! Now I am looking forward to a week of fun and riding with the world's best skiers on Nico's famous castle."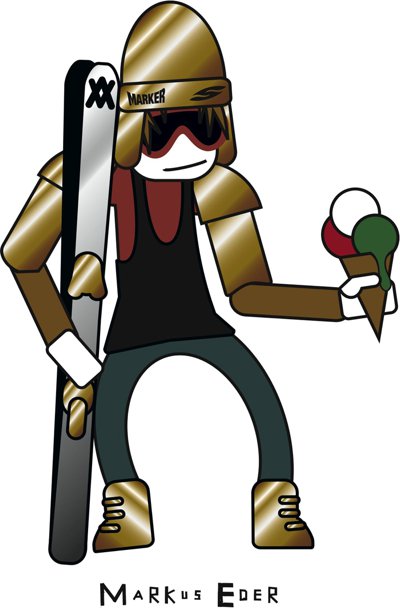 The young Italian completes an international field of superstars. Most prominent might be Tom Wallisch from the US, who recently won the European X Games slopestyle contest, Lolo Favre, the style master himself from France, and last year's Nine Knights winner, Henrik Harlaut from Sweden. Further knights include top German freestyle skiers Bene Mayr, Thomas Hlawitschka, Xavier Gehring and Fiat Freestyle Team rider Tobi Reindl, Austrian legends Martin Misof and Luggi Brucic, Mister Paddy Graham from England, and JF Houle. The 23-year-old Canadian is currently in the best shape of his career and winning nearly every competition he attempts. He is definitely one of the hottest candidates for this year's victory.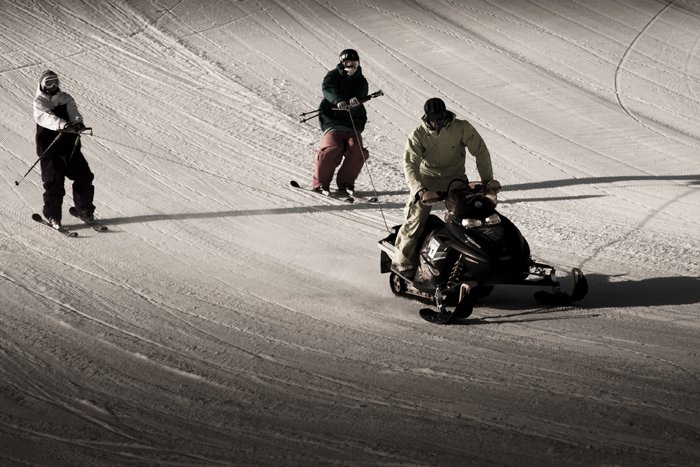 And in case you're counting, that's more than nine knights. But the cast is still not complete. For the first time ever, two girls will hit the massive obstacles on the Nebelhorn: Freestyle Queen Sarah Burke from Canada and German princess Caja Schöpf of the Fiat Freestyle Team will challenge Knights and Jesters alike. And in addition, the legendary Nimbus movie crew will also be making their first appearance in Oberstdorf. Eric Pollard, Chris Benchetler and Blake Nyman will bring their progressive riding and relaxed attitude to the castle and will therefore be a perfect fit with the rest of the crew.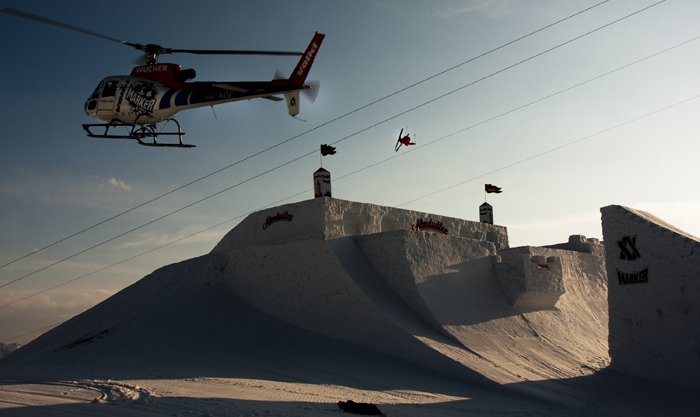 With this unique line up the Almdudler Nine Knights presented by Fiat is about to set yet another milestone in freeski history. The Schneestern crew has just started their work at the Nebelhorn in Oberstdorf, so be sure to check in from April 19th - 24th for your daily dose of groundbreaking freeski action, or visit http://www.nineknights.com regularly for background info on the event.
Nine Knights Teaser