Jossi Wells was having the season of his life. At just 17-years-old, the Wanaka, NZ native has already been picked up by some of the biggest sponsors in the business, including Atomic, Nike 6.0, Oakley, and Monster Energy Drink. He has a supportive family that splits its time between New Zealand and Colorado to allow for year-round skiing. Jossi eased into this season with a silver in the X-Games slopestyle, then battled out the US Open Big Air title with Colby West, taking another second place. Finally, Jossi landed himself a gold medal in pipe at the 48 Straight in Squaw Valley. The winning momentum continued on to the Nippon Open slopestyle and a solid win at the World Superpipe Championships in Park City. Just as Wells found a comfortable spot at the top of the podium, things came to a sudden halt. At the 48 Straight in Sun Valley, Wells made a minor error that caused his winning season to fall short. He clipped the edge of the pipe, tearing his MCL. Fortunately, the knee injury happened near the end of comp season and he will be recovered in time for winter in New Zealand. Now that life has slowed down for a second, Jossi took some time to tell us what it's like to have a younger brother on his tail, what he's "a bit bummed on," and how he plans to overcome his injury and wind up back on top.Â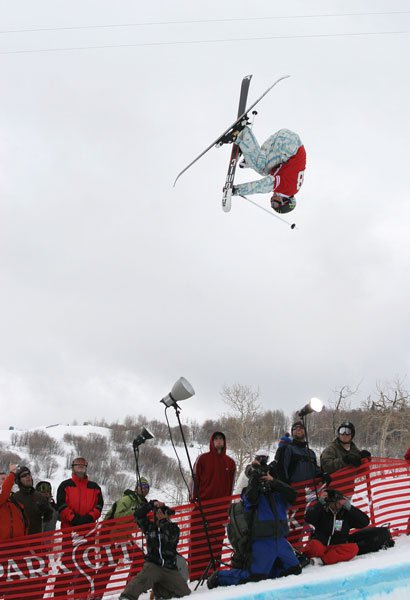 Jossi winning the WSC
Atomic: Your most recent victory was at the World Superpipe Championships in Park City. The field was limited to an elite group; what was it like having your younger brother, Byron, a part of that group?
Jossi Wells: Byron has been killing it this year! Really stepping his game up which gave him a spot in the event. We don't get to compete together much anymore so it was nice to be there for each other.
Atomic: Can we expect Bryon to close the gap between the two of you in the next couple years?
JW: Byron is definitely going to progress really quickly in the years to come, I'm hoping he doesn't close the gap too much! Hahaha.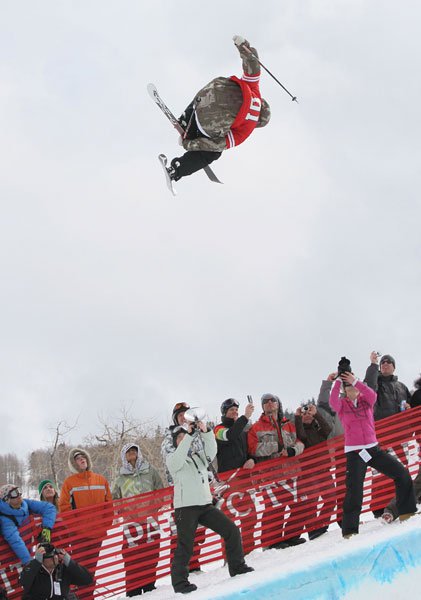 Byron at WSC
Atomic: Byron wasn't the only family member at the WSC with you; who in your family travels with you and what does it mean to you to have them involved with your skiing?
JW: My Dad and other little brother (there's 4 of us) Beau were there too. Dad comes over and manages us so we don't get up to too much mischief. Ha.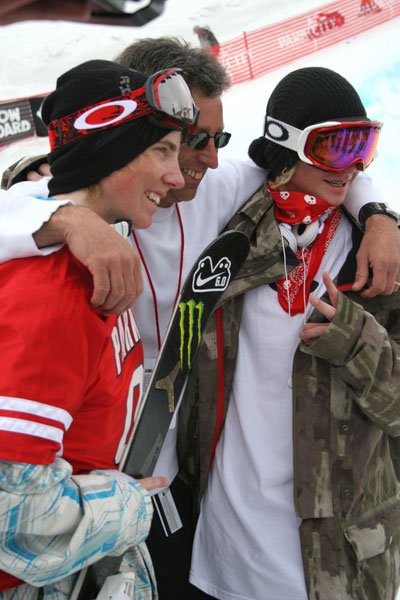 The Wells Family
Atomic: The tables had definitely turned at the WSC compared to your pipe results at X-Games. Has anything changed in your pipe skiing from three months ago to now?
JW: I'm a lot more hungry to win now. Last year I was happy if I podiumed but this year I wasn't. I wanted to win, I didn't train any pipe before X this year and it really showed in my skiing. I didn't like coming in 5th so I used that as motivation to make sure I was ready for every comp after that.
Atomic: At the 48 Straight stop in Sun Valley things took quite a turn for you. You've been at the top of your game all winter, and in a second it came to a halt. What happened and what does this mean for your season?
JW: Yeah…Sun Valley wasn't that sweet for me. Once again I knew what it was going to take to win so I was training super hard in practice to make sure I had my skiing right where I wanted it. There's only so long you can ski at a leave that I was trying to and its really hard to do it perfect every time. I was doing a right 9 and clipped the deck a little when I came back in and it caught my left leg and bent it up to the side. Thus tearing my MCL (Grade 2). Injuries are a huge factor in our sport and you just have to deal with it sometimes.
Atomic: Does this injury change your perspective on skiing?
JW: Nope, if anything it has made me want it even more. I am super hungry right now to come back stronger than I was. I know what it is going to take to win in next years comps so I am going to do everything I can to be ready for it.
Atomic: What is it like competing with some of the biggest names in skiing, and how does it feel to know that you have become one of those names? What kind of relationships have you formed with the guys who are at times your toughest competition?
JW: The guys I travel with have become some of my best friends. I am super tight with Colby. We ride together a lot and push each other to perform to our best. Simon has become a super good friend too. Our trip in Austria was super fun and I had a great time shredding with him. Simon has an awesome mindset on skiing, he is a winner and wants to win more than anyone else. I feel like hanging out with him has made me pick up that mindset. One of my favorite people to ski with is TJ, he is always so stoked to ski and so positive on the slopes.
Atomic: You're known as a slopestyle and pipe skier. The tricks in both disciplines are already at a high level and are pushing the limits of skiing; from double flips in slope to 1260s and boosting record heights out of the pipe. What's next? How much further can skiing go?
JW: I feel like pipe skiing has got a lot more in it. From spinning both ways to perfectly grabbed 12s. It's just a matter of time. Slope style is crazy, double flips are becoming the norm and I think to make the top of the podium in next years comps double flips are going to be a must.
Atomic: What have you been up to aside from competition? How about your recent trip to the Nike campus in Oregon, how was that?
JW: Yeah after I hurt myself my plans changed and I took a trip out to Portland to Nike. It was super cool to go see what a huge company they are! The campus is huge! And the Employee store was pretty fun too! ;D
Atomic: Have you had a chance to ski with any of the new members of the Atomic crew?
JW: Tim Durtschi (aka the man!) I hit a BC jump with him and bro! This guy shreds! Watch out for his segments this year! I was meant to go to Alaska with Chris B and the Atomic filming crew but now I'm hurt and I cant go, bit bummed about that.
Atomic: How have things been going with the Atomic team movie?
It went really well. I did some filming while I was in Utah for WSC, we got a cool BC jump and some cable cam stuff in PC's park and pipe. I didn't get as much footage as I would have liked though because of my knee.
Atomic: The hype has grown over the last couple months about Kris Ostness returning to the scene and making another movie; what's it like working with Ostness?
JW: Kris kills it! Super good filmer and knows exactly what he wants. This was my first year filming and I got to film with some of the best in the world which was sick! (Kris and Johnny D)
Atomic: Any predictions for how the movie will be perceived?
JW: We have a bunch of new riders so I think people will be stoked on the movie.
Atomic: Any upcoming adventures in the life of Jossi that we should know about?
JW: Hmm. Physio-School-Physio-School-Physio etc…hahah I'm going to Aus for a month to hang out on the beach. Then its straight back here for the NZ season to train my butt off!