In possession of insane rail skills, flawless style and what I have genuinely heard described by a girl in bar as 'a panty dropping smile', Khai Krepela has been turning all kinds of heads for years now. His seemingly effortless skiing sits well alongside a down-to-earth, mellow, hard working and ultimately happy headspace. Having burst on to the scene with Toy Soliders and GoodEnough, he's now established himself as a key member of the Level 1 crew. We had a chat with him about where he's at in life right now: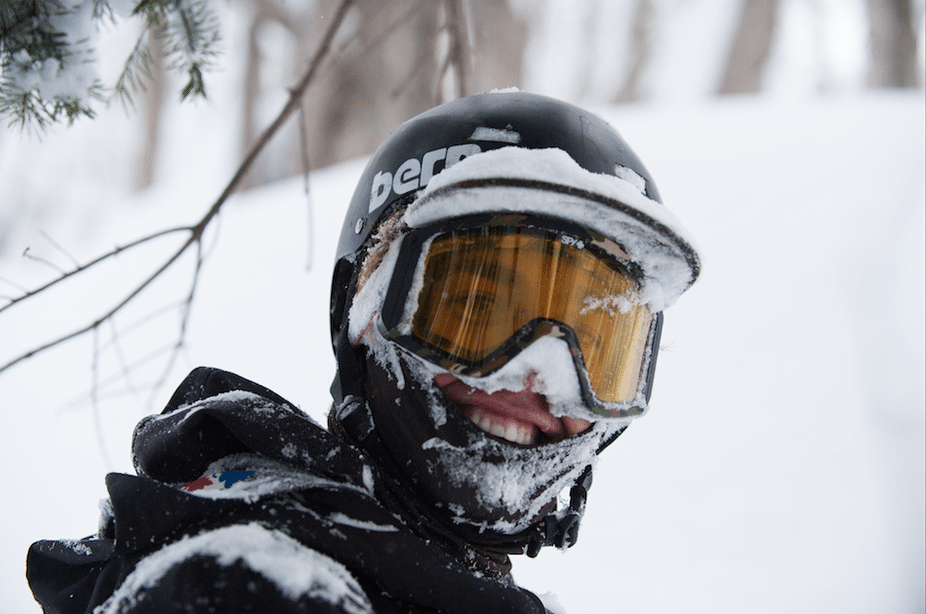 Khai, all smiles in the pow
You're a busy guy. What'd you get into last season? Where will we see you this coming winter?
Last season was amazing, I filmed with Level 1 all season and had the chance to go ski in Japan, which definitely lived up to all the hype. I also filmed with Good Company at their park shoot, which was a blast. Seven Springs in PA definitely has a lot to offer. As for this season, I have some pretty cool ideas that might be in the works, you'll just have to wait and see!
What was your favorite trip last year and why?
Japan, hands down. I'm known for urban and park so getting the opportunity to go ski pow there was a truly dream come true. Even though I'm a bit of a rail rat, I will always take a deep pow day over a sunny park day. (laughs)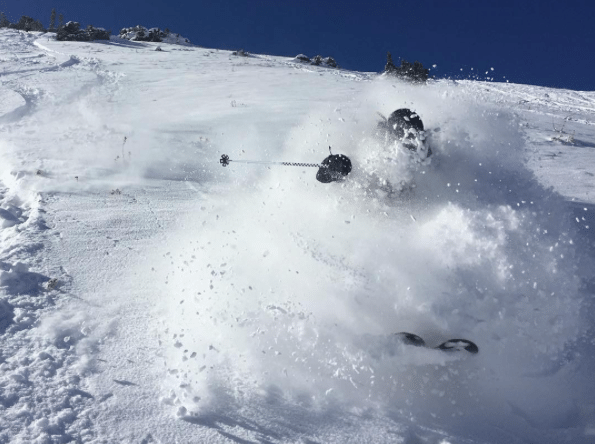 Dream come true. Insta: @khaikrepela Photo: @lukeperin
What are your thoughts on the upcoming (El Nino) winter?
Hoping for the best while expecting the worst. It's always better to be pleasantly surprised than let down.
What is one thing you look forward to every winter?
I approach every season with a set of new goals, so I'm always excited to see if I can make them happen… This year, my goals are to put out another urban part while taking some time to ski more backcountry. It's something I really enjoy, but I have a ton to learn!
Khai locked in at Mt. Hood. Photo:@mattsklarmedia
How do you differentiate yourself as a skier? There are so many talented skiers and an overabundance of ski media to watch online. What do you do to stand out?
I just do what I think is cool and try to emulate that. I figure if I think its cool then chances are somebody else will too (laughs)
What do you like to do when skiing is not an option?
I'm a big fan of Fly Fishing. I'm still relatively new to it, but it's really fun to get out and learn something that is completely different than my profession. I usually go out with Tim McChesney or my good buddy Cameron Snyder. It's nice to fish with a friend all the time because you can learn from each other's mistakes or successes. I think I like it so much because even though it's extremely relaxing, you are always thinking, trying to figure out what bug is hatching or where to cast. Also, hooking up a big fish might be one of the most exciting feelings out! (laughs)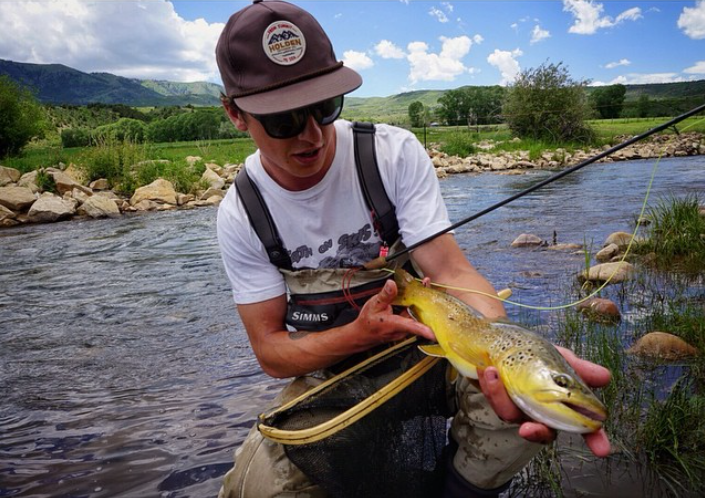 Khai out earning the gold. Photo: @timmcchesney
Bet you knew this one was coming... What are your thoughts on the current state of skiing?
Honestly, I think its just fine. Everybody is worried about the spin to win guys out there, but I think that they are just what we need. Not so much because our sport needs to have the biggest and craziest tricks, but more because it's allowing for multiple directions within skiing. When I was growing up, the top dogs did it all—from comps to movie parts. Nowadays, to be a professional freestyle skier, you can be the style guy, comp guy, rippin park guy, urban guy, anything you like really as long as you do it well and people want to watch it.
Not too long ago Newschoolers got pretty concerned about your risk of starvation...You've picked up some sponsors since then, can we stop worrying about your impending death now?
Haha I have had my financial issues just like everybody in this industry. But things are looking up for me. I won't be eating five star meals or even moving out of my moms house during the winter but I'm greatful to all my sponsors because I can afford to spend the whole winter traveling around filming in these awesome places that I probably wouldn't go to if I wasn't in my situation.
Probably my most watched edit last year. Bangers from start to finish!
Most recently you joined the SPY Family, tell me a bit about how that came about?
Really stoked to be linking up with Spy, went out to there HQ a while ago and just how everybody was polite and super laid back made me really respect the company. People get caught up with being "cool" these days that you kinda forget to just put a smile on and do what you do, and I think that's exactly what spy is promoting which is something I can get behind.
Out of curiosity, why #Railgod420?
Haha thanks man. And it was started by Jason Arens as a joke two years ago at West Coast sessions. For the record I'm not a big fan of the name and I don't even smoke haha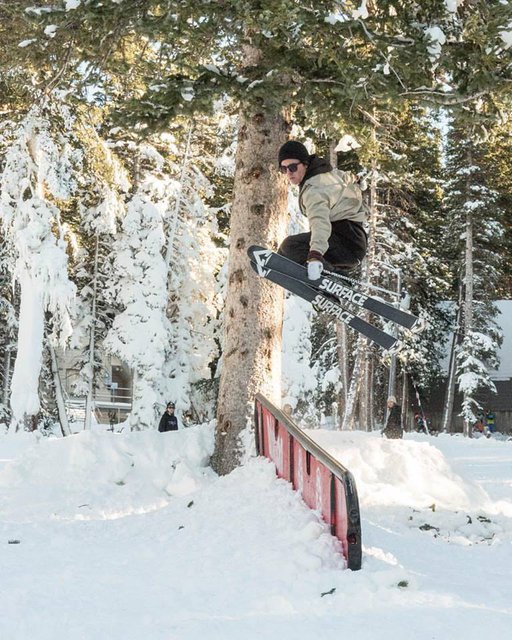 Steezy does it...
Favorite Breakfast?
Sunrise bagel from Park city Bread and Bagel
Last book you read / movie you saw?
Book: Desert Solitaire by Edward Abby
Movie: Brick, pretty strange movie (laughs)
What are three goals you have for yourself (whether ski-related or not)?
1. Hot Wife 2. Build an epic Camping/ski trip van 3. The elusive 30" trout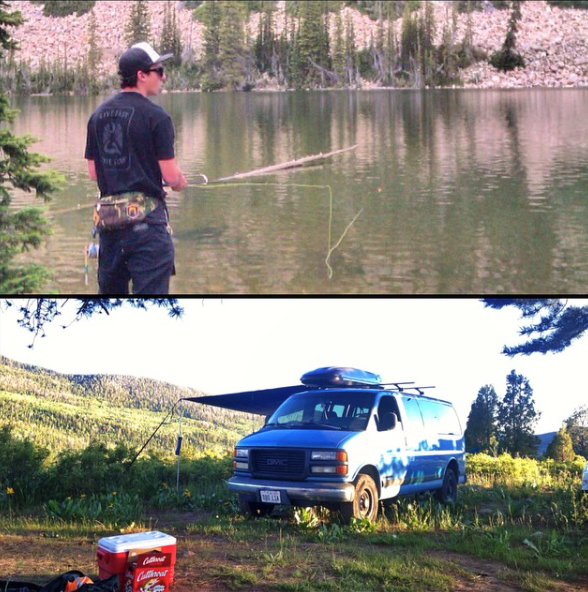 Life goals. Insta: @khaikrepela Photo: @switchfront
Tell us about an item you own that is not worth much money but has special value to you.
My dad's old tool bag. We worked together in a carpentry shop down in Salt Lake before he passed away, so it means a lot to me.
Tell us about one accomplishment that you are particularly proud of.
Filming a full part with Level 1 was a dream come true. It's not really an original story, but I grew up idolizing everybody in Level 1's past films. Just the thought of possibly inspiring a kid to ski is, to me, an amazing accomplishment.
https://www.newschoolers.com/videos/watch/794789/SLVSH----Will-Wesson-vs-Khai-KrepelaNot many people could take out Will Wesson in SLVSH on rails
Who would you like to thank most for their impact on your life?
It's hard to narrow it down to who had the most impact, but my Uncle TJ deserves a shout out. He has always had my back and helped me countless times over the years. I definitely would not be where I'm at today if it wasn't for him.
Complete these thoughts:
"I wish I had paid more attention when…"
I put the remote down.
"I would like to march right up to ... and tell them ..."
Emma Watson... yes I will come home with you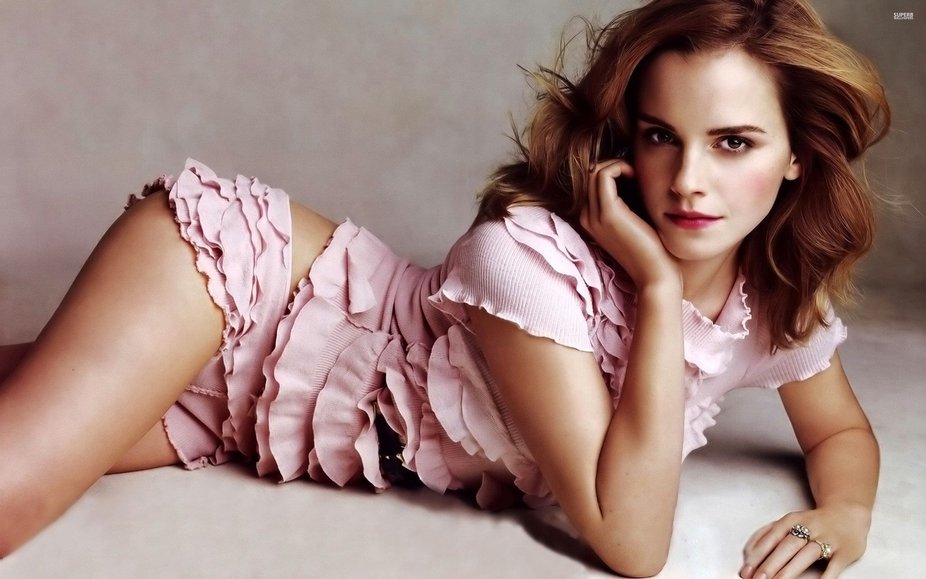 Keep dreaming, Khai.