Interview by Pippin Lee
Photos by Josh Knox
Hey Josh. How's it going?
Going Good! I have spent the last month in London, but I'm currently out in Los Angeles on vacation.
Now you hail from across the pond that we call the Atlantic Ocean, from a country that gets more rain than snow per year. What is the growing action snowsport scene over in England like?
The scene in Britain is great. So many people just stoked on skiing! I think in a few years some of the guys will be out in the States making their mark for sure! We also have some strong snowboarders, skateboarders and even some decent surfers.
How did you first get into filming action sports?
I have three brothers who are all sponsored athletes. My younger brother Sparrow is a sick little snowboarder, my other younger bro Tom is a wicked skateboarder, and my older brother Ben is also a good snowboarder. So I was fortunate enough to have talented athletes to practice my work on. Skateboarding has been a huge part of my life since I was about 12. Before I started filming sports, I was never into photography or filming, I was just a sporty kid. That isn't to say I'm not athletic anymore, I still am, but filming and photography is a great way for me to work with incredible people, create art and have a wicked time!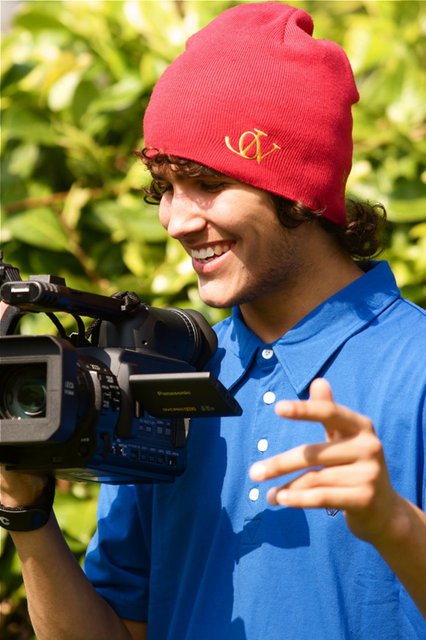 Many people dream of filming with the man, the myth, the legend Jon Olsson – yet you've had the chance to film his every move for the past season. How did you and Jon meet, and how did you get the job of video blogger for one of the most popular skiers ever?
Kristoffer Hanson who works for Dot Inc athlete management introduced us at the London Freeze event. Kris and I had often worked together, and he told me about this potential job Jon was looking to fill. It sounded amazing, so after many Skype meetings, I headed out to Austria to crack on with the video blog!
Would you consider what you've done for the past season a dream job?
Yeah! Being given the opportunity to shoot the best skiers in the world everyday was not something you should turn down! It was incredible. If anyone out there gets offered a job like that, take it - but only if you're willing to work hard.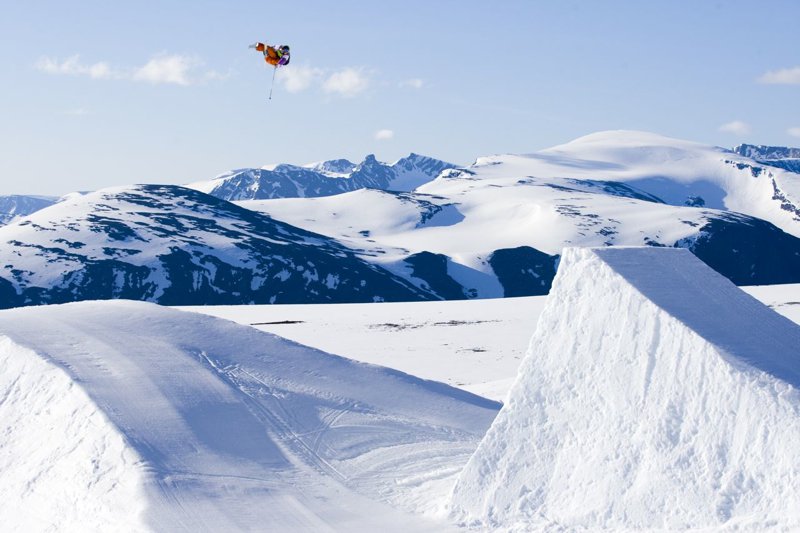 Jon Olsson
Going into the job, did you want to continue what Crill had been doing so well for the past couple years or did you have an idea of where you wanted to go with the video blog?
At first, I had to get a feel of the scene. I came from snowboarding, and had no idea what the ski thing was about. But yeah, after a while I tried to add my own spin to it. Doing daily blog updates was demanding work, which made it hard sometimes to make sure things were kept fresh and original.
How has your perception of the ski industry changed since accepting the role of Jon's video blogger?
I always enjoyed hanging out with skiers. James Webb and James Woods from England are good friends of mine, so it's not like skiers were foreign to me. The ski scene is amazing because it has people like Cosco, Olsson, Hatviet, Dumont and Hall which brings so many unique and wicked personalities into skiing.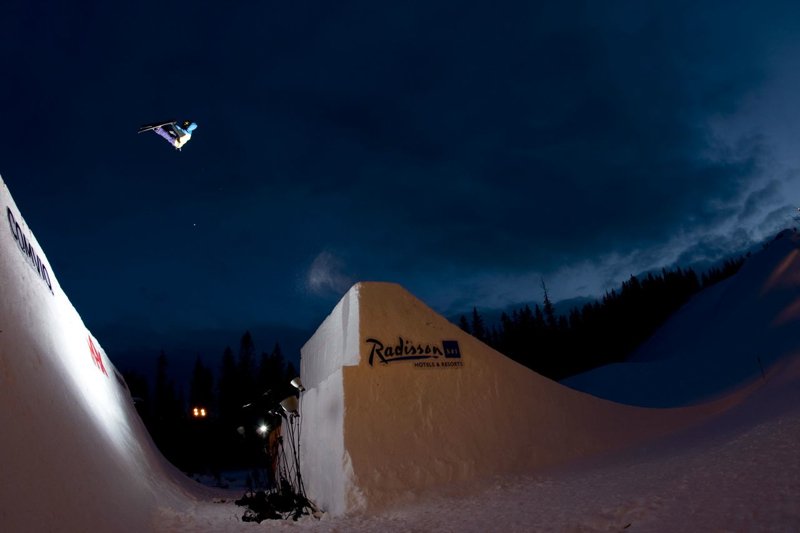 Ian Cosco
You did a lot of photography as well as filming pretty much every day, do you have a preference?
They are both super fun. I couldn't choose which is better, because they are good for different reasons. Photography is all about getting the shot, being stoked for the moment, showing the athlete and then sending it off to a sponsor or magazine. But with filming, it's a different thing. It's a continual project. You go into it with a certain style in mind and you try to achieve that, whether it be with a dolly, crane, fisheye, focus pulls, and editing. I feel after shooting a lot of one, I get even more stoked on shooting the other.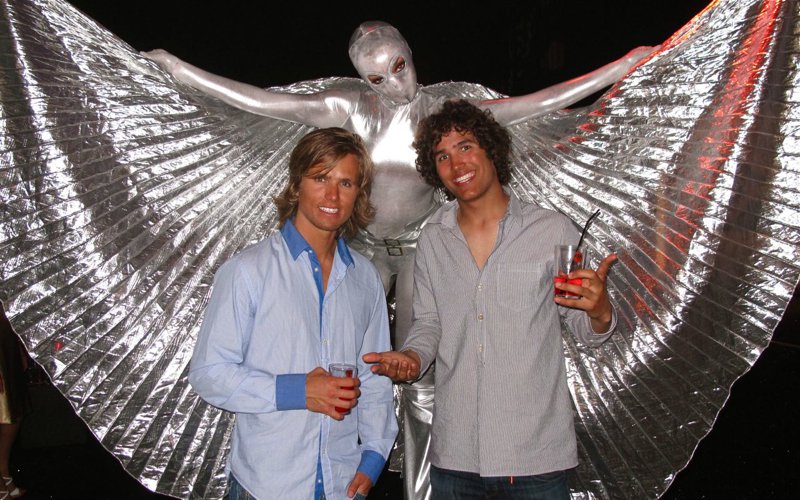 Now I am sure you have met an eclectic group of ski characters over the past season, and seen more debauchery and partying than you care to remember. What have been some of the more compelling moments in the past season that you have experienced hanging with the elite of the ski industry?
Monaco was incredible with Jon. Meeting Tanner Hall and Simon Dumont was a great honor - since they are the only skiers I knew before Jon approached me (X Games Halfpipe, always a tradition in my house). Watching Chug Life being filmed was always fun as well as bowling with PK - he's so good at it! Hanging out with all the ski racers, yes there were a lot of great times.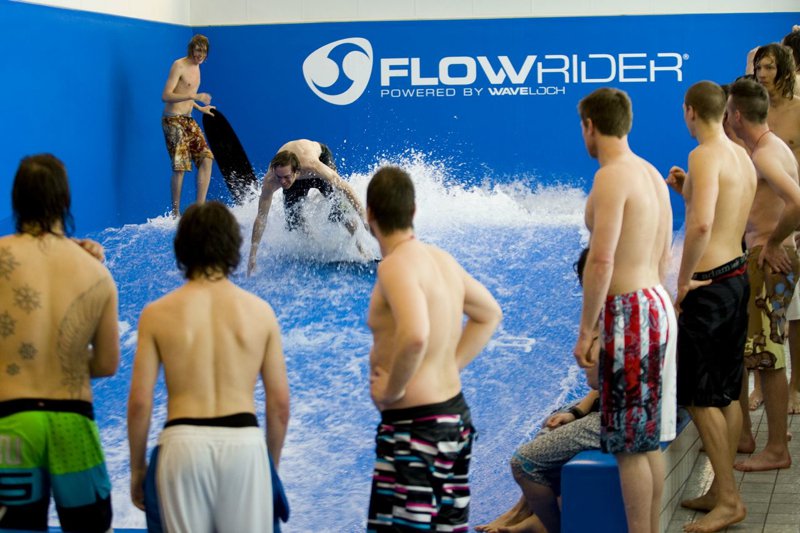 Now you had never really skied before, and I know Jon put you on skis a bunch of times. What was it like learning from arguably one of the best in the world?
Nice question (laughs). Simply put, I sucked. I remember the first day I tried skiing; it was at Breckenridge, Colorado in December 2008. PK, Oscar and I all changed for the day, with PK and Oscar going on snowboards. You'll see what happened to me in the credits of my new film 'Bloggers Delight.' I fell, time and time again, with my camera pack on. I haven't laughed so hard in my life, and I don't think Oscar and PK had either. Being an amazing skier and watching a filmer fall over all day must be fairly entertaining, but what a fun day! But to answer your question, it was so weird skiing alongside the best in the world. One moment stands out in particular. I was still learning how to ski at Keystone, super beginner style. I was doing the little rails really badly and I must have looked like a total douche. Anyways I got to the bottom and these other skiers were looking at me as if to say 'what the fuck, get the hell out of our park!' I felt a bit unwelcome, then two seconds later, Simon, PK, TJ and Jossi all came over and said hi. It was the funniest thing ever, these skiers were amazed! Feel good moment, despite not skiing well at all.
Jossi Wells
Can we expect more work from you with Jon?
I plan to work with Jon in the future for sure. We work well together.
Looking back, what are some of the things you have gained and learned during your role as Jon's video blogger?
I have learned to sleep wherever I could. From Gucci shops in New York to press offices at the Dew Tour. I also learned how to ski…kind of. It was a sweet eight months, and an invaluable experience for sure.
Would you like to get into more making films in the action sport scene, or continue putting out banger edits and video blogs?
Filming more sports is always something I'm interested in doing. I have already shot skate, snowboarding, surfing, BMX'ing, mountain biking, skiing, inline, trial, beach volleyball, well lots! But the more the merrier, as each sport builds up different filming skills. We'll see, I have a few things in the pipeline for the coming months.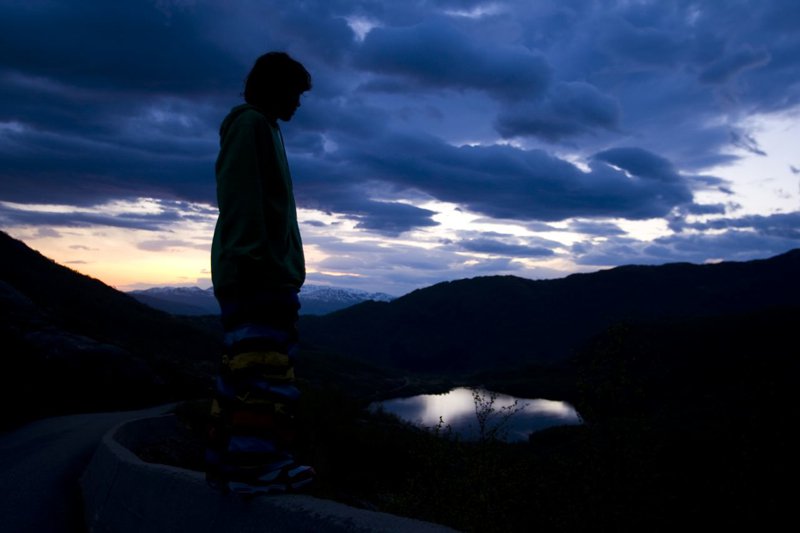 Just how many Red Bull's does Jon consume on a daily basis?
5-7. No joke. When I smell Red Bull, it reminds me of the car we had for the season.
Can you tell me about some of the funniest outtakes that didn't make it onto the web, or were they all used?
I tried to use all the outtake style stuff I got, so that athletes knew not to mess with me. (laughs)
Is the term "kanunk-a-dunk" popular in Europe, or is it something you made up?
Andreas said it to me, and I liked the sound of it. So I used it for a few weeks, and then Jon caught on and started as well. I believe it originated from a crazy dude from Andreas's home town.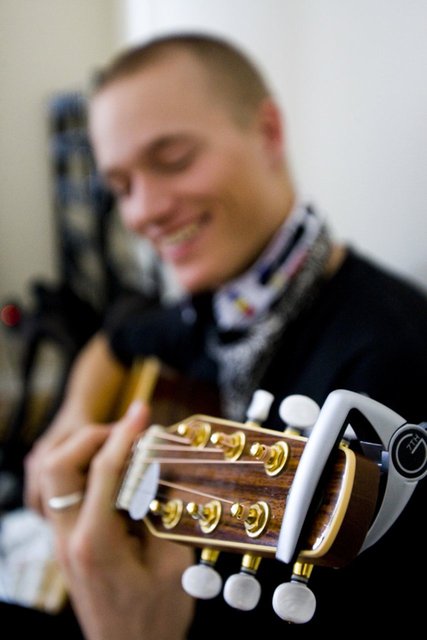 Andreas Håtveit
Tell us about the movie you just put out, Bloggers Delight.
Well this was a film I put together at the end of the season. I had worked filming Jon for the whole season, and decided not to do a year film, because I wanted to put all my effort into making the video blog as good as possible. After I had finished the season, I had gathered way too much footage to waste. So I decided to do a fun edit for the whole online ski community to enjoy. I know it's not the most epic movie of the year, but people must remember how many blog edits I did.
What can people expect to see in the film?
Funny moments, solid action, beautiful locations and a bangin' soundtrack!
Bloggers Delight
Respect – thanks for your time and enjoy the rest of the summer Josh!
Thank you! Cheers for the continued support Newschoolers! Kanukadunk!