Generosity is not something we talk about much in skiing. Compassion, selflessness, whatever. It doesn't come up often, and maybe why should it? This sport/hobby/trainwreck is pretty fast paced, pretty in your face, and there's not a lot of time to take care. Yet it's important. If you want to be cutthroat all the time, sure, go ahead, but I'm not convinced that's the way. I think the magic happens when a person can still recognize the personal element in skiing - that these are homies, these are people chasing a dream and a snowfall, and so a little kindness goes a long way.
Because, see, behind every operation in this industry is some human actor. Somebody's making calls back there, closing deals. At SBC Skier Magazine, Jason Mousseau is the man in the machine. Mousseau is in tune, I think. And I think just about anyone who's dealt with Moose in this line of work would agree, and would attest to the fact that the dude takes care.
With that in mind, I got in touch with Mousseau. As he steps back into the driver's seat at SBC, I wanted to know how the trip has been so far, and what it looks like down the way.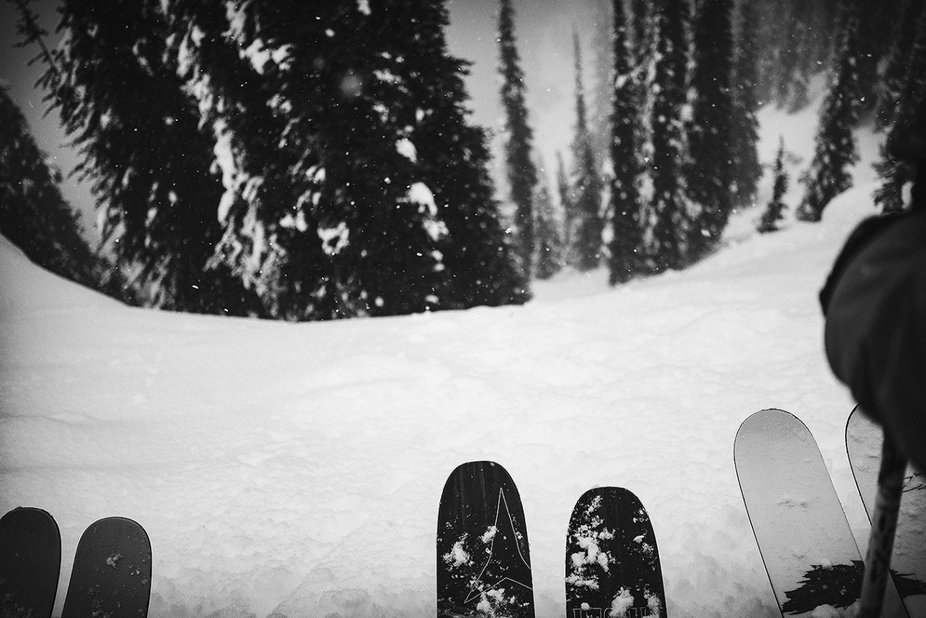 So you're about a month into the new gig at SBC. How has it been to take the reins of a major publication once again?
To be honest, it's been a little too good to be true.
The initial job offer came out of nowhere -- I got a call two days before Christmas from SBC's new Group Publisher, Filomena Tamburri, asking if I'd be interested in running the ski mag on top of another one of their publications. I mentioned that I'd consider taking on the Resort Guide, as the possibility of creating a summer edition is something that got me really excited.
We ended the call, and I spent the day doing research on CJ Graphics, the parent company that purchased SBC Media from it's previous owner. Everything checked out, and I received the official offer the following morning. I had a dozen or so questions I needed to ask -- as I was reluctant to deal with the same issues that SBC has been plagued with in the past. Filomena had all the right answers, so I figured why not give it a shot? Within two days, I was fully setup with my new office equipment and necessary login info to get ball rolling.
The reaction has been very positive thus far, and people are definitely curious to see what's next for SBC.
https://www.instagram.com/p/BBk40N6qEbT/
How fluid is the SBC operation? Is the new management structure conducive to your creativity? Describe a typical Jason Mousseau work day.
Like water flowing down a mountain.
I'm driving the bus for SKIER and Resort Guide, as are my colleagues at the other publications. Management is here to provide the infrastructure and financial oversight to ensure a viable business model, and most importantly, they understand that they are not experts in the field.
A typical Jason Mousseau work day isn't all that exciting -- I spend the majority of my day glued to my desk, working on a wide range of duties. I'd say my number one responsibility is time management, as there are only so many hours in a day, especially when it's a one man team.
If I'm not mistaken, you're running the show from your home office. Any plans of renting out an SBC headquarters?
If by home office you mean, a desk in my room with too many laptops and monitors on it, then yes, I'm running the show from my home office.
There are currently no plans to create an SBC HQ in Montreal or elsewhere, and I believe it would just be a waste of time and resources. I'd rather let the content speak for itself and spend any budget we do have on creating more of it. I'm not saying it's totally out of the question in the future, it's just not high on the priority list.
https://www.instagram.com/p/BBDM-xzL8nN/
One of your first acts as editor was to cover Red Bull ReDirect in Quebec City. Do you think session-based competitions like that can coexist with the major slope and pipe competitions?
I sure as hell hope so! I haven't watched a slope or pipe comp since Sochi, as traditional contests just don't get me excited anymore. It's been refreshing to see some new features added to the world tour this year, so hopefully event organizers will take note and keep the momentum going in the right direction.
In my opinion, the two most important factors are the enjoyment for the riders, and the enjoyment of the spectators -- both on location and online during and after the event. Athlete are proving that they can accomplish this (The B&E Invitational, Tell a Friend Tour, SLVSH, and Creation Nation to name a few) so hopefully we see more projects and events like this in the coming years.
https://www.instagram.com/p/BBs53qeRt3g/
With Jeff Schmuck and Travis Persaud running Forecast Magazine, and you back with SBC, Canadian ski media is the strongest it's been in quite a while. Do you feel there is room for both operations? What's SBC doing to set itself apart?
I think the biggest difference so far has been my commitment to pumping out unique digital content. Having the time to cover the stories that I believe relevant is something that I am truly grateful for, as I see myself as a content creator more so than a magazine editor / photo editor.
In my opinion competition is healthy, and market monopolies aren't good for anyone.
My first question, about you stepping back into the industry, is a bit loaded. There has been a lot of talk recently about Orage; a company you were hired by and then fired from in the span of 6 months, leading to your absence from the industry. Can you tell us about your time there? How did that experience alter your perspective on the industry?
I've kept quiet about it, even though I was initially upset about the situation. I was treated unprofessionally before and after being laid off, and I know I wasn't the only one. I'm a strong believer in the idea that there's no such thing as bad press, so I'd rather not talk about it anymore than that.
Do you think a business model that supports the "core" while remaining profitable is realistic? How much of a fantasy do we live as skiers who expect companies in this industry to finance the underground?
What's your definition of "core"?
I'm just going to say this -- be conscious of where you are spending your money, do your research on the product (not just the marketing), and support the brands that are supporting the people and projects you enjoy.
https://www.instagram.com/p/BCOyYTpNLsc/
If you had x amount of dollars to flow into skiing, where would you spend it? What kind of projects would you fund?
I'd give it to all the athletes with great ideas, a good work ethic, and lots of experience in the industry.
They are the ones that truly know what works and what doesn't -- and their goal is never to make a huge profit from their projects, which is very important in the long run. You still need to ensure that the endeavor is financially viable but in my opinion, a passion and love for what you're trying to create needs to take precedence over a pay check.
You've been around the newschoolers community for a decade or more now; like a lot of us, you've grown up with this website. Describe the evolution you've seen in the forums and in the content being produced on Newschoolers dot com.
That's a really tough one. I have evolved as a journalist, photographer, and editor over the years alongside Newschoolers, so it's difficult to step back and look at things from the outside.
The forums are what make Newschoolers great. Where else in action sports can you have that kind of interaction with industry leaders? With any online community, there are bound to be toxic members and I think the staff will need to find new ways of dealing with them, as they can really impede on potentially great discussions. I plan on running a few moderated online debates to include in the magazine, and they will definitely be similar to what a thread on Newschoolers might look like without any trolling or ignorant posts.
Regarding content being produced, I definitely think you guys can step it up. I know you can do better than this, that's for sure ;)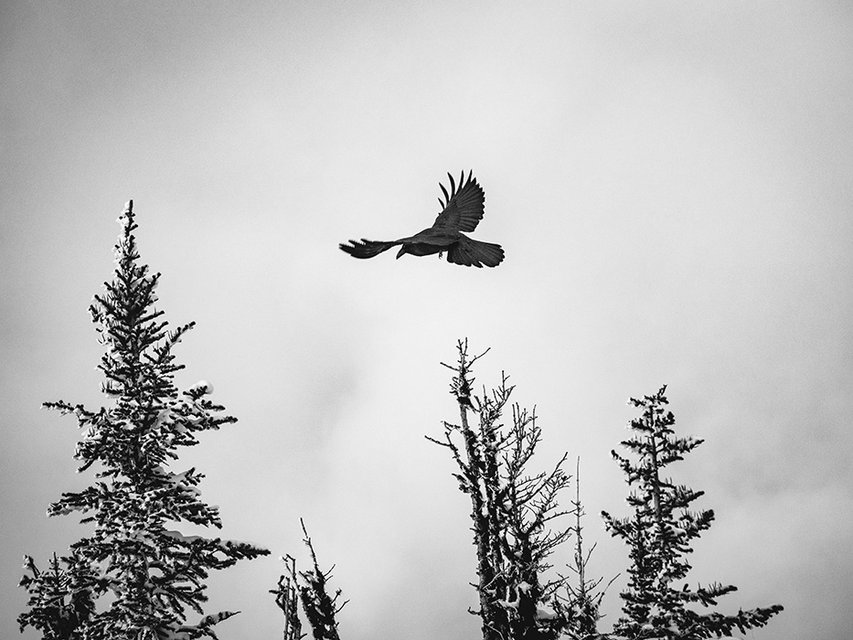 Circling back a bit, there was more to your absence from the industry than simply being laid off by Orage. For those who don't know, you were diagnosed with some mental health conditions this past summer. Can you describe your experience?
Yeah, the last year has definitely been a bumpy road.
I was first misdiagnosed with a major depression in the summer. I had hit rock bottom, danced with the devil, and was no longer capable of taking care of myself. I moved back in with my family and began seeing a suicide counselor immediately. I am certain that I wouldn't be alive today if it weren't for them. Deep down I knew something else was up, which led to a lot of time spent reflecting on my life, writing my thoughts down, and learning more about mental illness. I discovered Borderline Personality Disorder, and everything made sense.
Here's the Wikipedia definition of the disorder:
Borderline personality disorder (BPD) is a pattern of abnormal behavior characterized by impulsivity, unstable affect, inconsistent interpersonal relationships, and poor self-image. Some individuals also display uncontrollable anger and depression. The pattern is typically present by early adulthood, and occurs across a variety of situations and contexts. Other symptoms include intense fears of abandonment, sensitivity to feelings of rejection, and irritability of vague or uncertain origin. People with BPD often engage in idealization and devaluation of others, alternating between high positive regard and great disappointment. Self-harm,suicidal behavior, and substance abuse are commonly associated.
The disorder manifests itself in different ways for different people, and I'm still unable to put my feelings about it into words.
How would you explain drowning to someone who has never seen water?
I lost many friends who couldn't understand why I was unable to just "snap out of it", or were scared by the diagnosis and no longer wanted to be in my life. I lost about thirty pounds, and any ability to get a good night of sleep -- even though I was unable to get out of bed most days. I wasn't able to work, which led to financial issues which later forced me to sell my ski gear. I had zero interest in any past hobbies or passions, and was often unable to handle the most minor responsibilities. I had about 1000 thoughts per minute, and had no control over where they often took me.
Nothing is quite like losing the ability to trust your own thoughts and emotions. Imagine not being able to tell which reactions were justified, if any.
It affects all aspects of your being, and you end up losing any identity you once had. I analyzed every thought that popped into my head, trying to figure out where they were coming from and if I could trust them. I was an emotional wreck. I couldn't concentrate on something for more than ten minutes, and was often overwhelmed by the speed at which my mind was working.
I'm doing better these days. Knowledge is power, and educating myself on this disorder has truly changed my life for the better. I still struggle, but now have the resources to recognize my strengths and weakness, and use them to my advantage. I've taken some major steps to change my lifestyle in order to better cope with the disorder as well, and am currently taking medication and awaiting a group / personal therapy program to open up.
https://www.instagram.com/p/BDTxKeYxbdd/
You have a lot of deep connections in skiing, how have those around you reacted?
To be honest, the whole process made me realize that those "deep connections" were nothing more than good work relationships. The situation was often too much for even me to wrap my head around, and I wouldn't have known what to say or do if the roles were reversed.
Jeff Schmuck and my good friend Cam were there for me through some of the toughest of times though, and I'm forever in debt to their kindness and compassion.
Would you like to see greater discussion of mental health in the skiing community?
Yes, and I plan on doing my part to start it. I don't know how yet, but I figure talking about it here is a good first step.
Generally speaking, there needs to be a better understanding of mental health and how these issues affect our society. As a community we can do our part to bust the stigma, because whether you know it or not, there is probably someone in your circle of friends dealing with mental health issues.
Has your relationship with skiing changed at all since your diagnosis?
My life has changed, so yes, my relationship with skiing has also changed. It has allowed me to reflect on all the positive things I did, instead of just focusing on the negative. At the end of the day, it's just a job -- I can still strive to be the best at it, but am no longer devastated when I'm not.
https://www.instagram.com/p/BA2EbF6Nm4S/
I'm going to take a page out of your book and line up some rapid-fire answers:
Music: Nas. Anyone spitting ill freestyles off the top of their head. RIP Phife Dawg.
Tanner Hall riding a snowboard, yea or nay: Why not? If he can get me a banger, I'll run it in the next issue.
Location of next ski trip: Nothing planned for 2016.
Best poutine in Montreal: Ma Poule Mouillée
French girls, or Anglos: Intelligent French women
Indica or Sativa: Indica Hash
B&W, or Colour: Black and white
Donald Trump: Start packing friends. The skiing is better up here anyways.
Quote: "I think the saddest people always try their hardest to make people happy because they know what it's like to feel absolutely worthless and they don't want anyone else to feel like that." - Robin Williams