If you'll allow me, I'll venture to say that there has been a numbness in our collective response to the passing of JP Auclair.
We've carried on through our respective winters, sure. We've kept shredding, we've followed the tracks he left behind because we're pretty sure that's the path we're supposed to be on. We've marked, in our respective ways, the departure of a heavy force. We have grieved the negative space, the emptiness that his death trails behind it, that sits beside us on chairlifts and rounds the corner on the skin track just ahead, just out of sight.
But if you'll allow me, I'll say that we're ready to break out. We're ready to loosen our ties, to let our hair grow just a little longer; we're ready not to dwell on the passing of a friend, a guide, a skier and an inspiration. If you'll allow me, I think it's time to celebrate. And shit, what a life to celebrate.
It's with that spirit in mind that Newschoolers is proud – nah, we're fucking stoked – to announce the first annual JP Memorial, a four day event in honour of one of the greatest ever to do it, brought to you by Armada.
Here are the facts:
When: May 3-7, 2015
Where: Riksgransen, Sweden
What: "The JP Memorial is to here to pay tribute to our hero, remember where this sport came from and put a little fun back into a ski contest."
Sign Up: Here
Schedule: Here
For contest entrants:
Best Backflip Mute Contest
Quarter Pipe Best Hit
Best QP straight air
Send It – Concept: you send it, you win.
For everyone in attendance:
Best Hair – Make JP Proud!
Most Fun – You guessed it, if you have the most fun, you win this one.
Best Photo Contest- Open to everyone in attendance during the week, judged by Chris O'Connell and Daniel Ronnback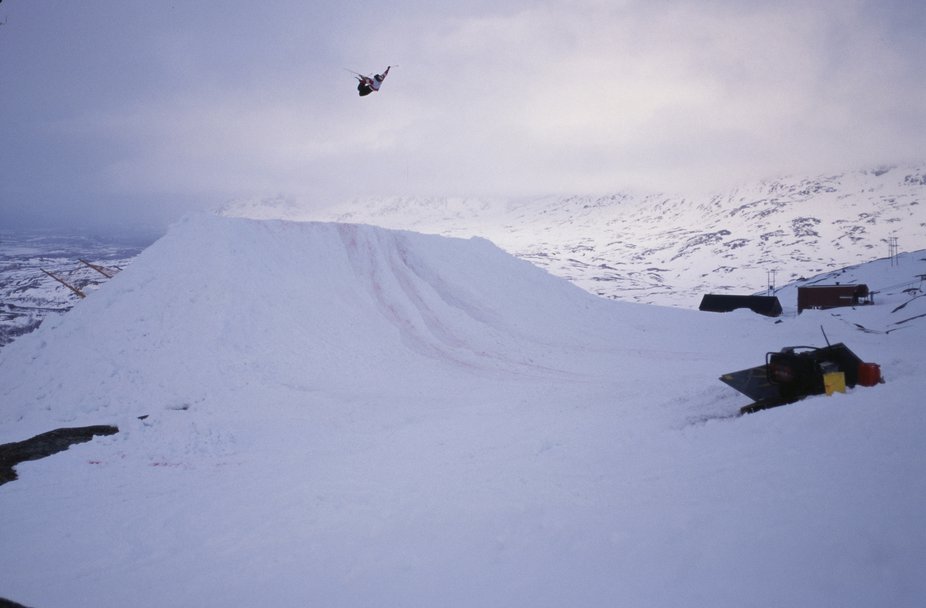 "You won't see an energy drink sponsor at this comp.
You won't see any banners or a lane closure on the course.
We are here to celebrate an individual in the way that he would see fit.
Lets take it back to the good times of skiing, circa 1998."