Warren, VT -- We were lucky enough to score an interview with local skier Jack Hansen and ask him a few questions about what it means to be "core" in skiing and why it is important to buy from "core" ski brands.
"Buying core is incredibly important to the survival of the sport as a whole," he said while adjusting his Oakley™ shades as we got onto the Sunshine lift. "Kids these days just wanna buy big corporate brands because they're a little cheaper than the smaller brands. It's wack because none of that money gets reinvested in the sport," he said while unzipping the pocket of his Adidas™ track jacket and producing a bag of nacho cheese Doritos™.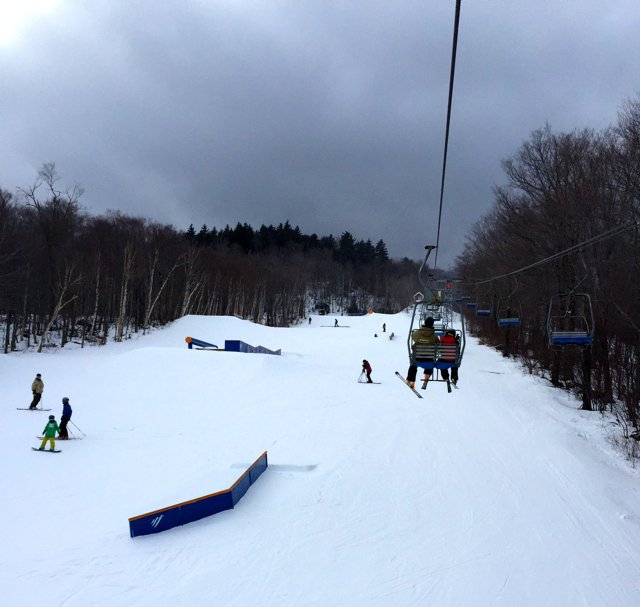 "And if you decide to buy a pair of skis from brands like K2 or Solomon, you should know that you're part of the problem," he said while changing the song on his Apple iPhone™, almost letting his keys to his Subaru Outback™ fall out of his pocket in the process. "It's not pretentious to be an informed consumer that understands how large corporations are only in it for the money. It's a pretty simple philosophy to buying skis."
Hansen was last seen putting his Beats by Dre™ earbuds back in and grabbing a Bud Light™ out of his Dakine™ backpack.