A Guest post by Nick Fleming.
Photography is about choices and decisions. Make the right ones up to the moment the shutter button is pressed and a successful composition will result. This sounds simple enough but we all know how frustratingly elusive this can be. The key to good photography is consistently choosing the right options and we achieve this not through following a magic formula, nor by having the best kit, but by practice.
However, the single piece of information that seems to resonate more than any other with my workshop attendees is that the way to impactful pictures is as much about what you decide to include as what you choose to omit. In my experience it is this last bit, the concept of excluding things to achieve a better picture, that has proved particularly helpful.
I have found, especially with those who are just beginning to feel their way in photography, that there is a tendancy to include too much in their scene. They can not decide what to leave out so they end up including everything. This has as much to do with a lack of confidence than as a desire not to miss anything but nonetheless it leads to a generally cluttered and uninteresting photo.
One way to avoid this is to learn to focus on what really matters in your scene, go for simplicity and be rigorous in deciding what needs to be there. Get to the heart of what you are trying to say: tell it simply and clearly. Concentrate on form, shape, gesture and expression. Less really can be more. The art of leaving out obvious detail is to invite the viewers to use their imagination and to fill in the gaps which have deliberately been left out. It will add a touch of mystery to your composition.
A potential Gurkha recruit to the British Army waits in line to take one of several physical tests. There is a lot at stake and he is understandably anxious.
His expression and posture says it all. We don?t need to see the figures behind him. The picture hints at their presence though.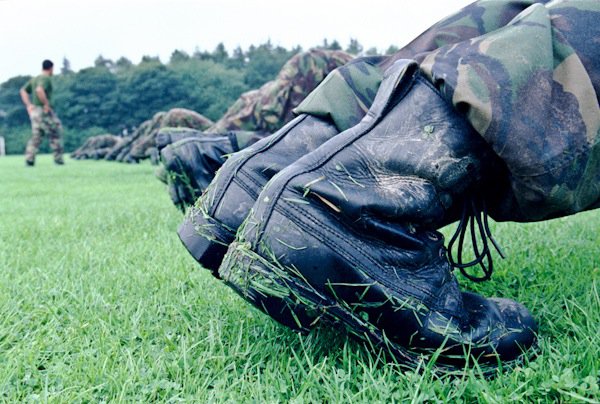 Successful candidates are taken to the UK from Nepal for basic training. Here an instructor puts Gurkha recruits through a field fitness session.
We know what these young soldiers are doing without seeing the whole scene. Wet grass, creased boots and the stance of the instructor we can feel their pain!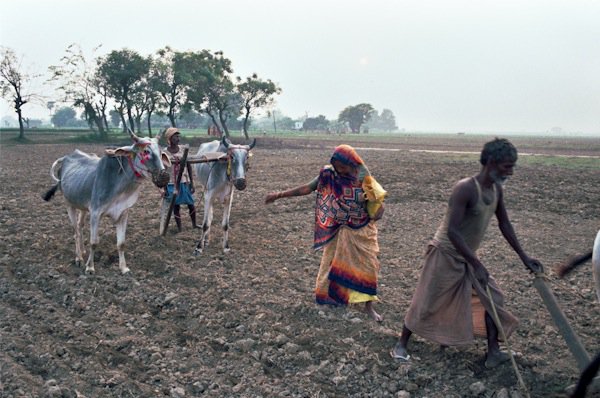 A rural scene from India. The viewer instinctively knows what?s on the end of the plough; by leaving it out I was able to get closer to the scene. For me, the woman dressed in a colourful sari sowing the seeds is central to the picture.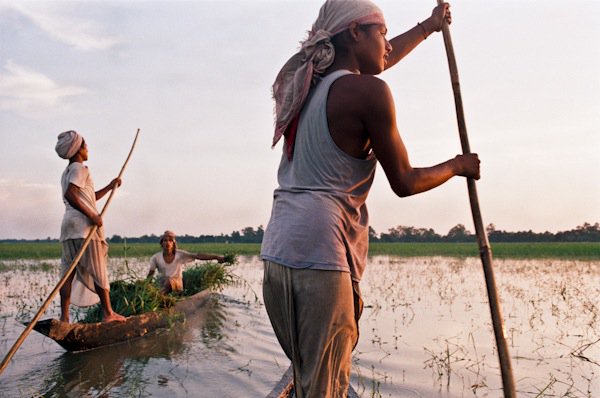 Monks return across flooded fields to their monastery with grass for their cows. Again all the information is in the picture. The viewer knows the figure in the foreground is in a wooden boat very similar to the one in the mid-ground. It is his shape and the light from the setting sun which completes the scene.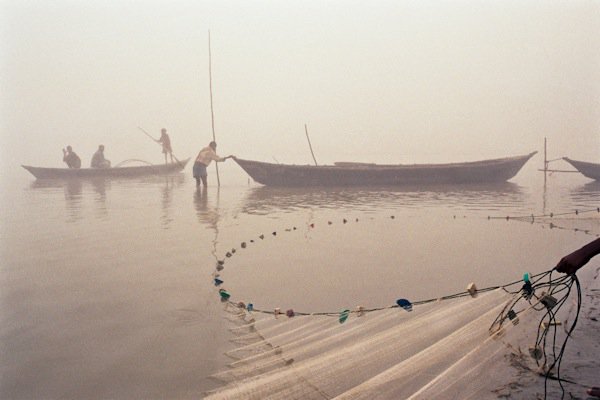 This simple picture is about shapes and figures. We don?t need to know what the man pulling in the net looks like. We fill in the gaps with our imagination.
See more of Nick Fleming's work at his site – nickfleming.com
Post originally from: Digital Photography Tips.
Check out our more Photography Tips at Photography Tips for Beginners, Portrait Photography Tips and Wedding Photography Tips.
The Impact of Less