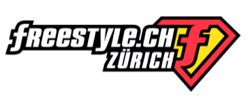 The Giants of the Freestyle Scene Are Coming to Zurich
On the weekend of September 24-25, 2011, the eyes of the freestyle community will be focused on Zurich, where the world's greatest snowboarders, freeskiers, FMXers and skateboarders will be showing their stuff at freestyle.ch, Europe's largest freestyle sports event. Among them will be Iouri Podladtchikov, Elias Ambühl and Mat Rebeaud – three great Swiss names that came within a whiff of a home victory in 2010.
Snowboarder Iouri Podladtchikov reached the end of the line during the semi-finals of freestyle.ch 2010, while freeskier Elias Ambühl and FMX pilot Mat Rebeaud had to be content with second place finishes. Now, one year later, the three Swiss athletes will be starting as favorites in their respective disciplines and are hungrier than ever for the victory.
"For me, freestyle.ch is one of the most special competitions out there. I'm riding in front of my family, in front of my friends. I just really want to have a freestyle.ch win under my belt," says Podladtchikov in anticipation of his start.
Elias Ambühl came closer to the victory than ever before with his second-place finish in 2010. He says, "It was announced in April that freeskiing will be an Olympic discipline starting in 2014. As a Swiss freeskier, I see an even greater importance in platforms such as freestyle.ch for showing the broader public that they can count on us in Sochi."
FMX pilot Mat Rebeaud already knows how it feels to win at freestyle.ch. The western Swiss native was freestyle.champ in FMX from 2005 to 2007. After a long break due to an injury, freestyle.ch is one of the first competitions in which he can again put his strength to the test. Besides these three Swiss competitors, last year's winners in snowboarding and skateboarding Gjermund Braaten (NOR) and Sandro Dias (BRA) as well as freeskiing's finest Jon Olsson (SWE) have already confirmed their participation.
2-Day Pass Now Even Cheaper
Based on last year's experience, the organizers will continue to concentrate the program on two days instead of three. The intense festival experience at freestyle.ch will remain a major focus. Besides the competitions, freestyle.ch also includes a concert by an international music act and the freestyle sports trade show, "Label World". For the first time, the event area's Saffa Island (located in the lake of Zurich, accessible by a bridge) will bring together many of the popular Active Zones that were spread out on the whole event site until now. "Saffa Active Zone" will be a veritable playground where visitors can get in on the action.
Erwin Flury, head of the event's organizing committee, says, "freestyle.ch has always been more than just a sporting event. It's the festival of freestylers, and many see it as the main annual event for coming together with those who share their interests. It was important for us to respond to this need, which is why the 2-day pass is 15 francs cheaper compared to 2010."
The 2-day pass will now cost only 60 francs, which is just 11 francs more than the Saturday pass. The demand for the 2-day pass is high, the exclusive Fan Zone in front of the Big Air is already sold out. Tickets in all other categories are still available at Starticket.
Further information:
http://www.freestyle.ch/facebook