Photos: Jamie Walter
The Seven Brothers chair is a three person lift that takes you from the base of Loon about a third of the way up the hill. With 40-plus newschoolers flowing through at any given moment this weekend, it was like a terrain trap for anyone lapping through springboard park. Any way you looked, there were kids in Tall T production shirts, and flannels and Saga jackets. It was only a matter of saying what up to meet someone new and take a lap through the park.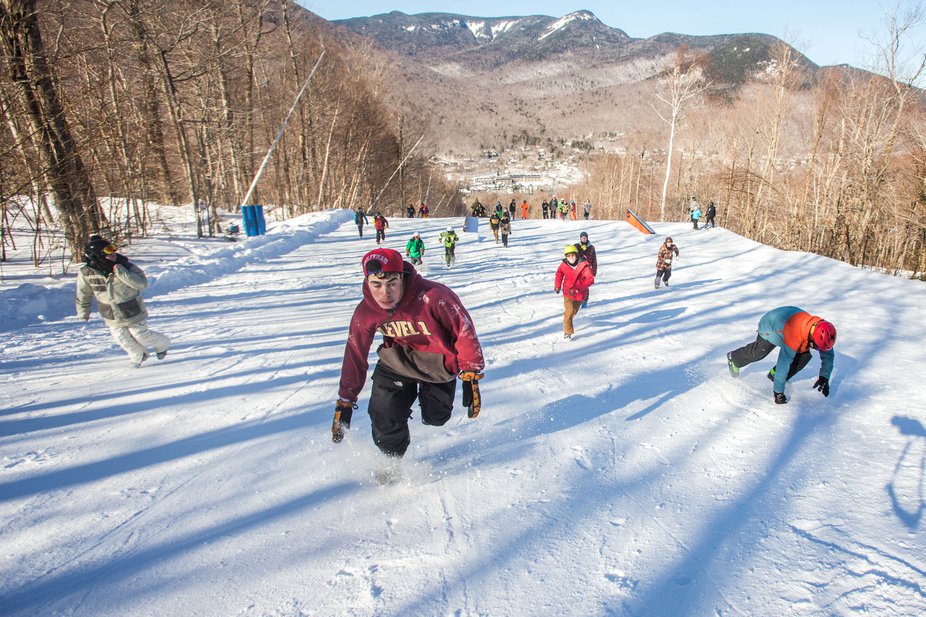 Shayne sprints to victory. The prize: Totally Trevor J Skis
I rode the lift roughly three dozen times this weekend, and I noticed that in the way up the lift, if you pause for just a moment and look around, the hill comes alive with skiers of all ages and abilities shredding and having a goddamn time.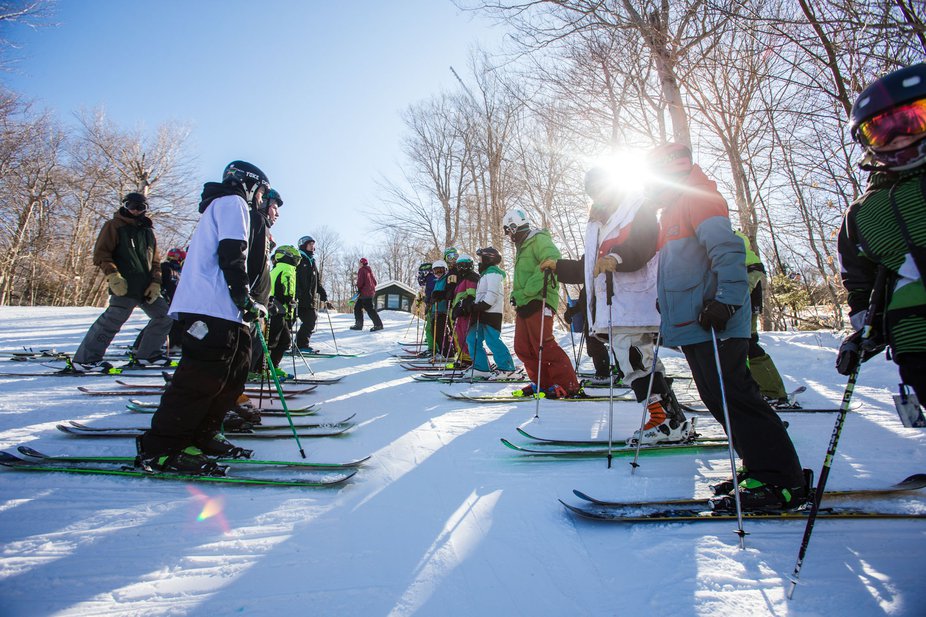 The lineup
Like one time Cole Gibson and Liam McKinley ski by underneath, cutting across the hill towards the last features of the Loon Park line. The fish eye lens on the DVX camera looks out of sorts how big it is. Cole tail presses a lip on the edge of the run and twists as he pops back to forward, swag arms bringing his momentum around in perfect time. Maxi and Magnus from the Bunch follow behind. They're surgical in their movements, charging, blunt sliding every angle over 30 degrees, perfectly precise. Further up you could hear Mr. Bishop giving out prizes at the flat tube in the park. As the lift passed springboard there were at least forty kids throwing down for new gear.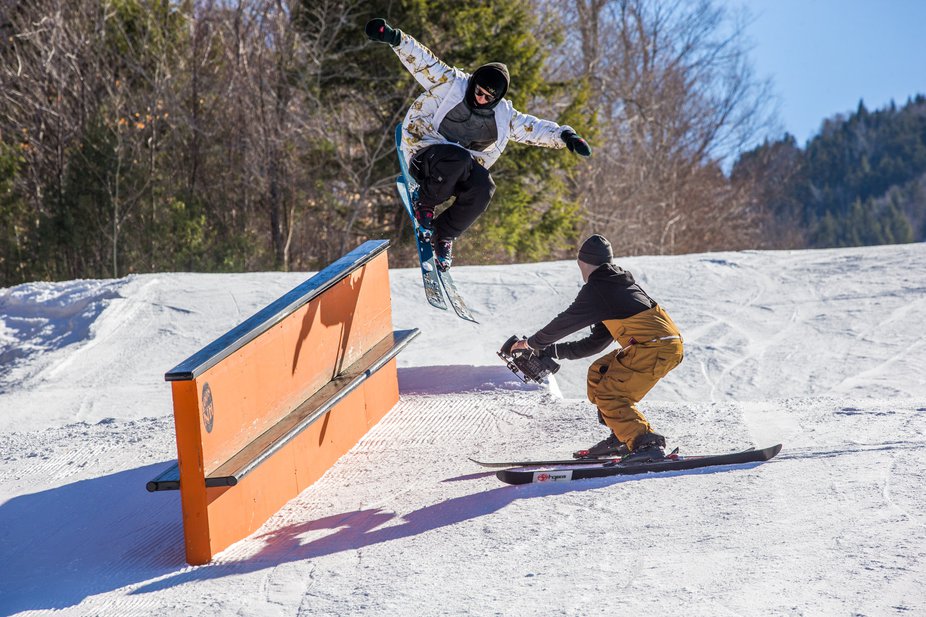 Jens Nilsson getting after it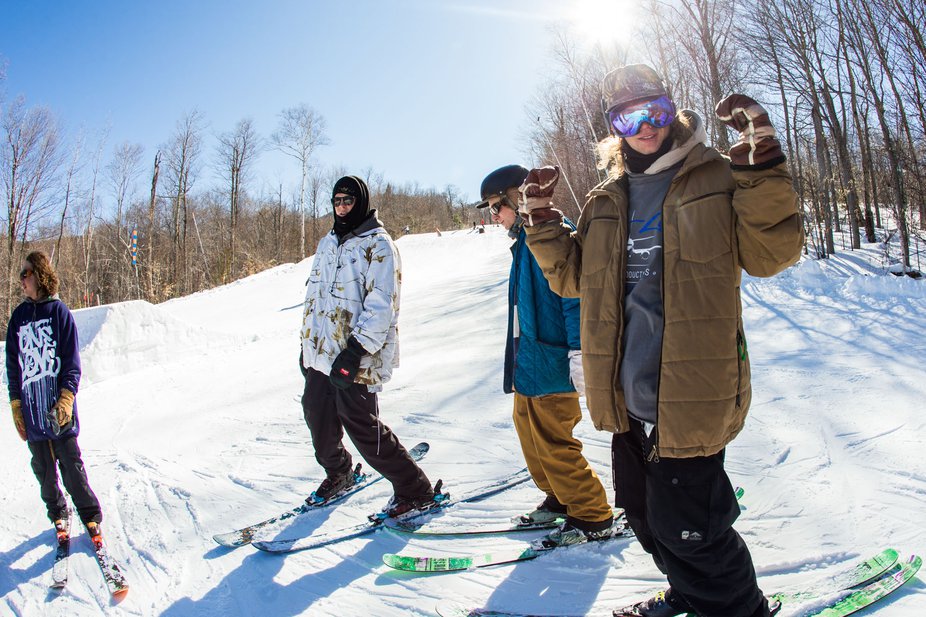 Magnus and the Bunch posted between features
Kirk Scully, the happy kid out of Mt. Snow whose age betrays his maturity, is lethal on rails. He stops at the session in springboard and laces the trick everyone's been desperately hucking for a new pair of goggles, first try. There are big things coming up for Kirk. He and Kevin Merchant are in Killington by now, where they'll join in on the parks shoot. After that they're going to Massachusetts to hit rails for a week. After Mass, Kirk's going to SJO. He joked about having to get prepared to compete again but it isn't as if he couldn't throw down right now. The kid's got talent like you wouldn't know, and he's on the point of blowing up. Ya heard it.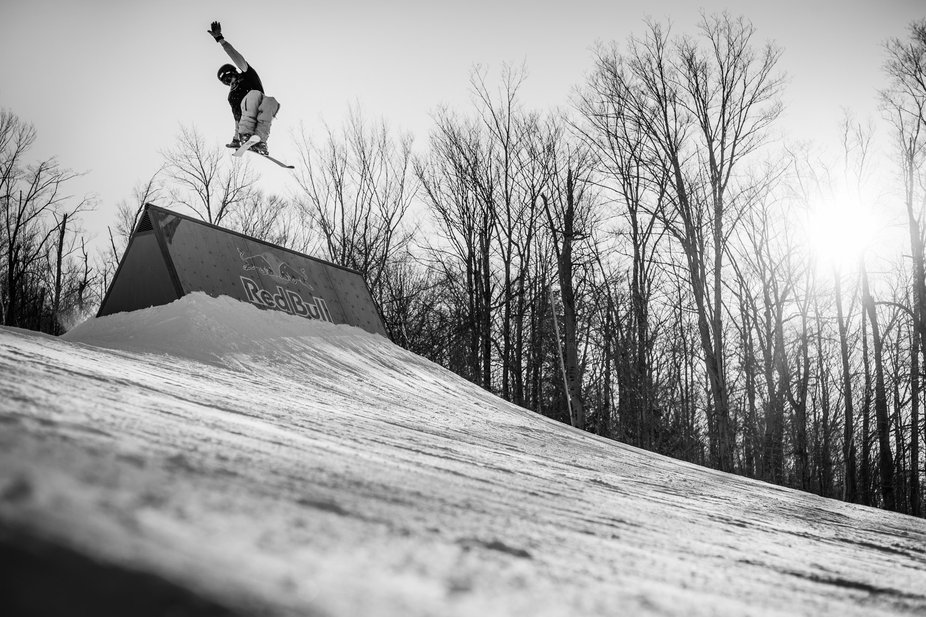 Kirk Scully airs it out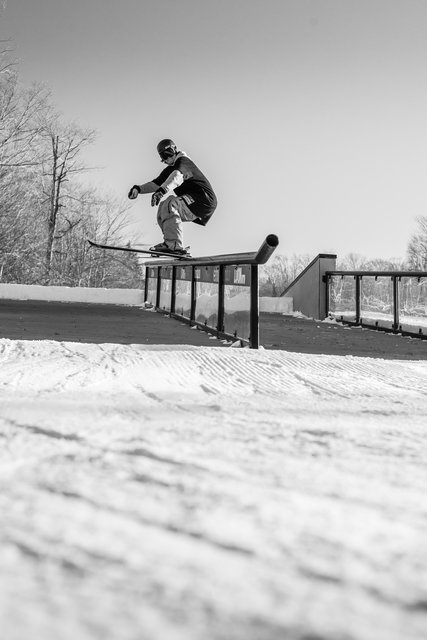 Then gets pressy on the down rail
Jamie was in town too. He made the trip in from the Loaf to shoot photos and kick it with the crew. On Saturday he was pleased when I put on Black Star by Mos Def and Talib Kweli, and I think that pretty much confirms peak Whiteness for both of us. He and Kirk have got designs on a backcountry trip later this month in Maine. It'll be a hell of a show.
But, see that's one of the nice things about the NS gathering is that it's as much a place to have fun and go skiing as it is to sit down with your friends and scheme on some badass adventures.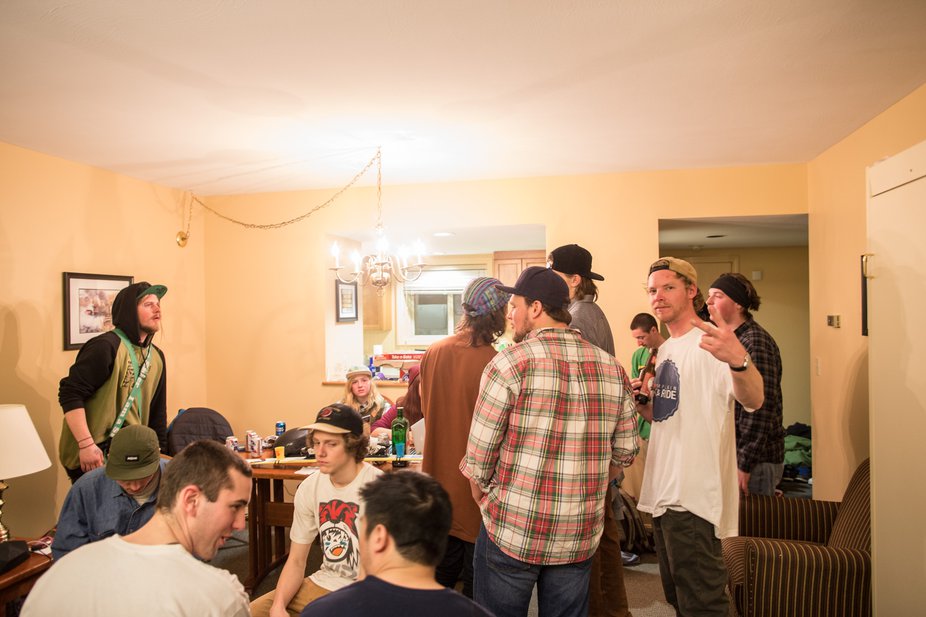 Pete's happy about things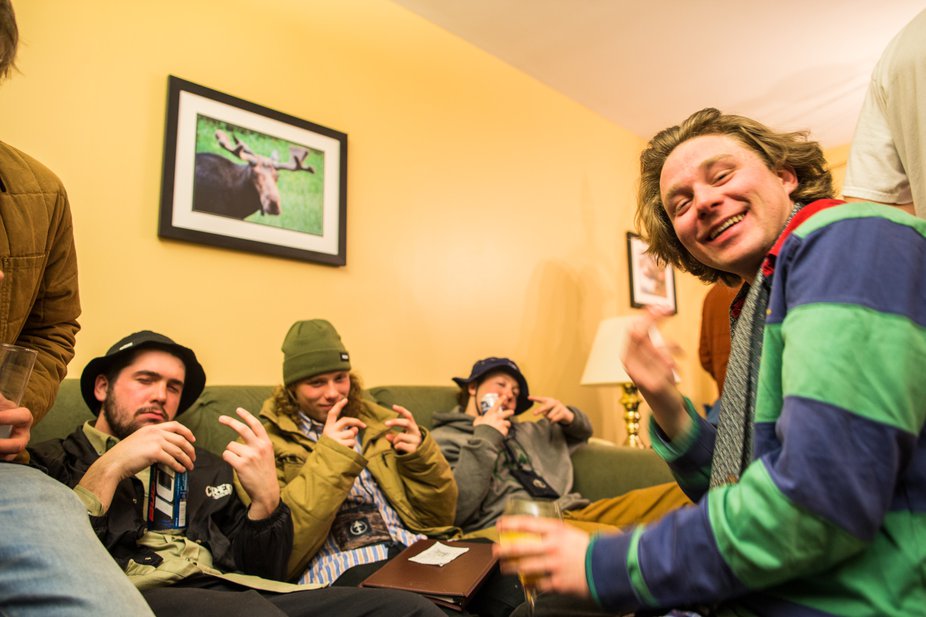 The Bunch in the mix
Anyway, here's something to think about: if you made a checklist for the ideal ski day, what would be on it? Start with a bluebird day, add some good friends, a perfect park set up and then throw in some free gear. I'll bet if you asked David, the guy who won a new pair of goggles for his 2-in-2-out; or Keegan who finally got switch 50; or Jason, another local shred dominating the session; if you asked any of them they'd tell you there's not much better than that.
http://www.newschoolers.com/watch/759390.0/The-Gathering-2015
Video Courtesy of Jonny Hayes
Huge thanks to everyone who came out this weekend, we couldn't have done it without ya! And shout out to Dalbello, J Skis, K2, Vishnu, Coal, Electric, Coreshots and Tall T Productions for all the giveaways. Most of all thanks to Loon, Loon Parks, and Joe Irvine and Kevin Bell!