First up is a tale from Colin Kirkpatrick:
On a whim last fortnight i
decided to make the haul home to steamboat.  I heard they got some snow and I finally had my license back.  After staying the night at my parents house
and eating their food I decided to go see what the ski area had to offer... not
much.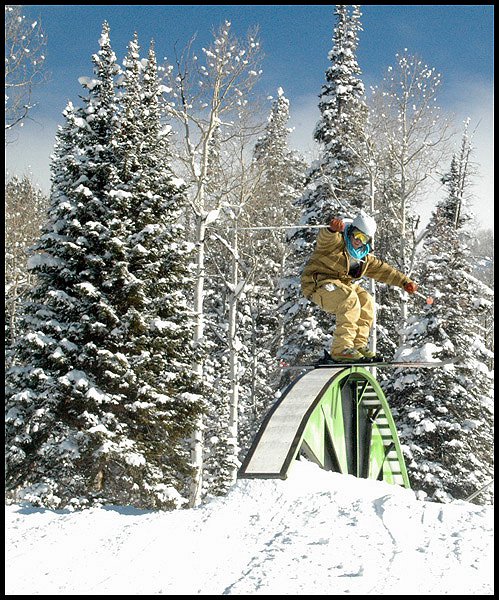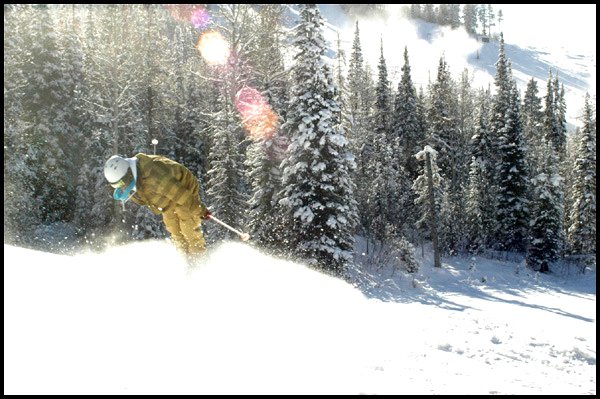 I did take out some new movement skis but they weren't center mounted
which was scary for me and they had demo bindings.  And demo tracks being demo tracks I pulled the toe off.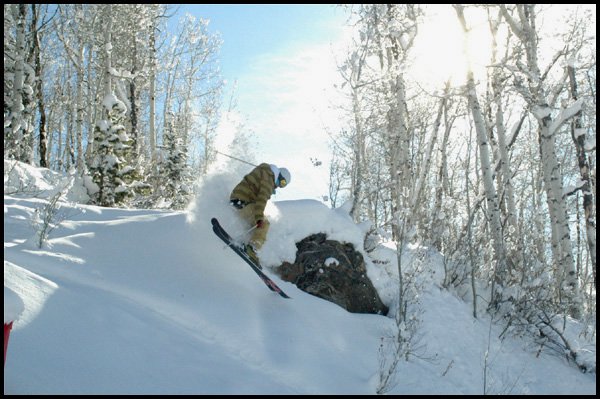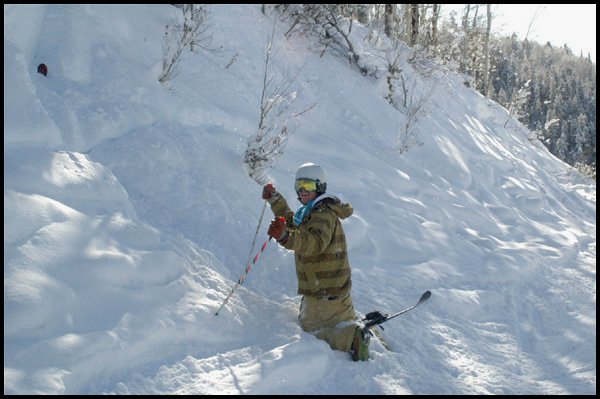 Gave up scary skis for my couch.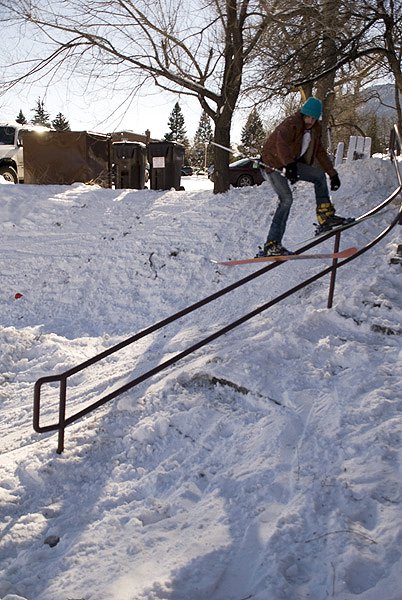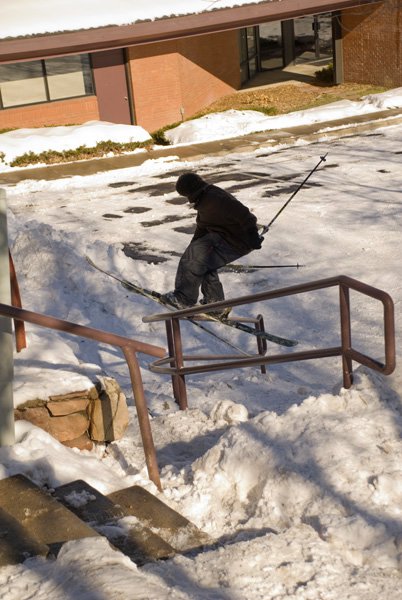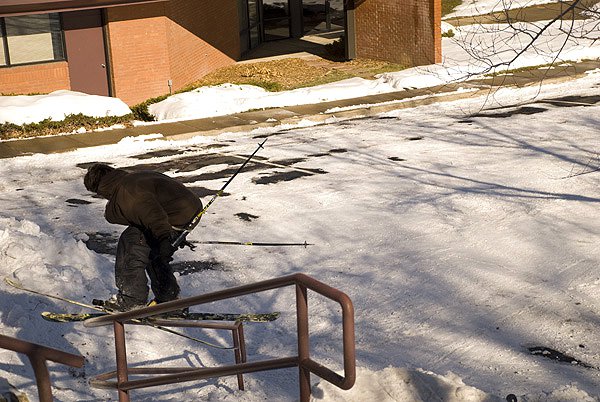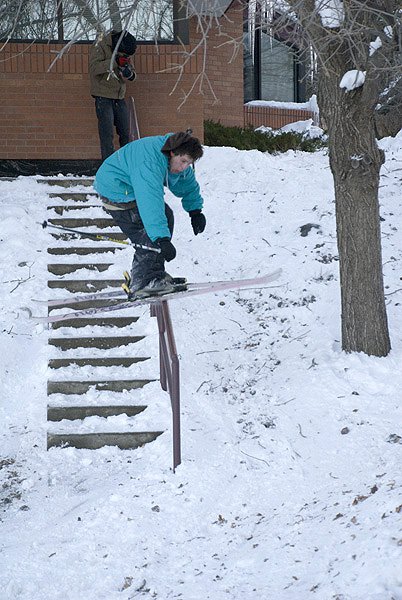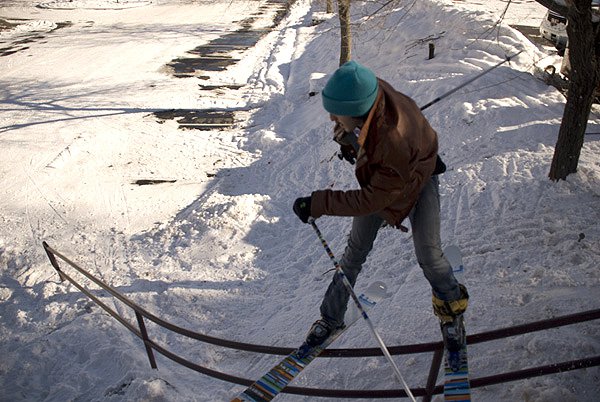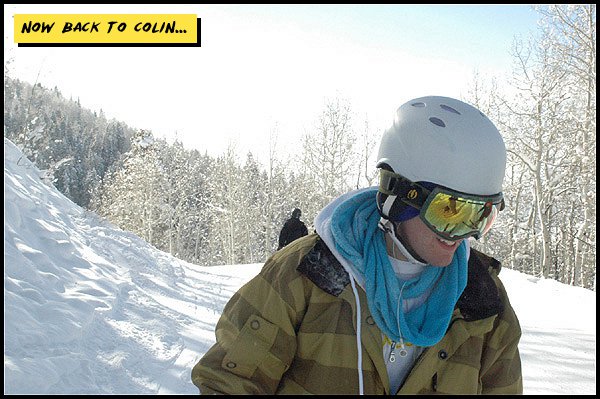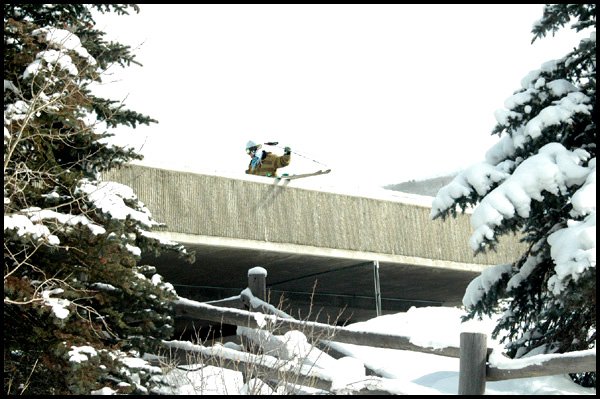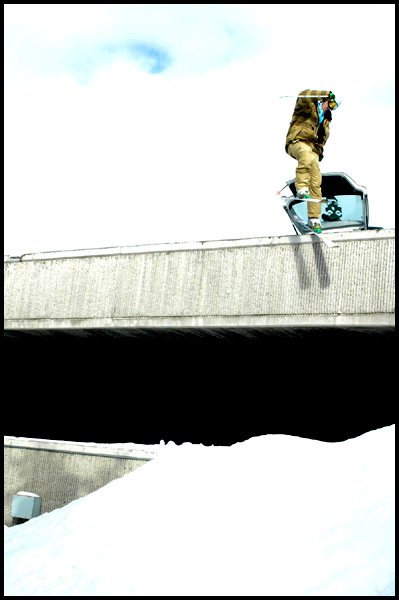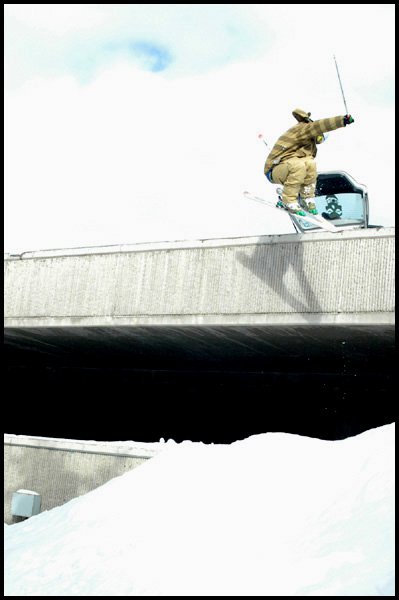 Next day I went to pick up my other skis and
saw bomb drop seen above, NEAT!!  Then
we drove around aimlessly, picking up a hitchhiker who spoke vaguely of world
domination, we then passed this rock.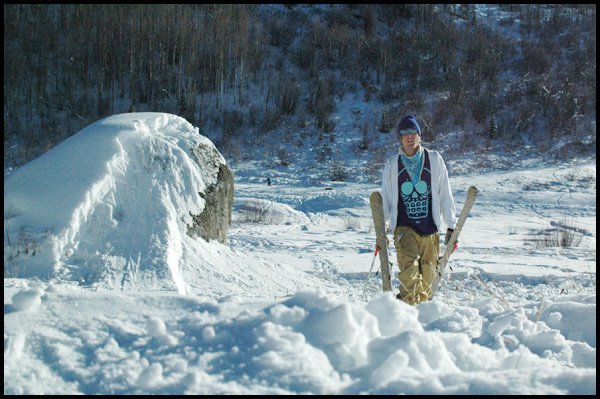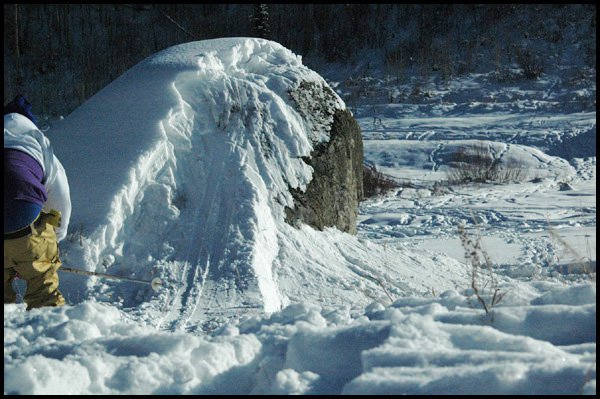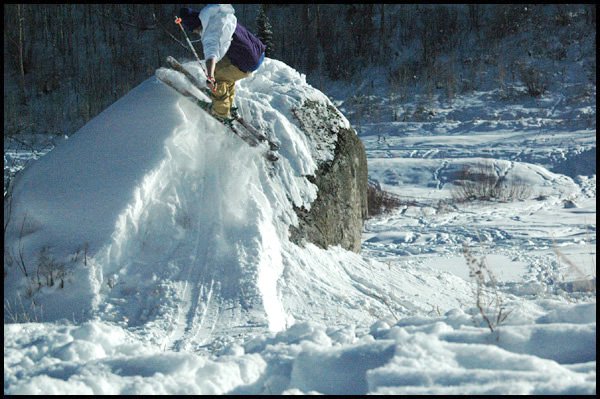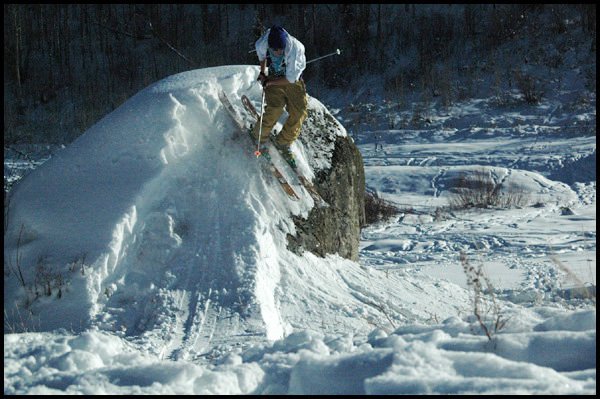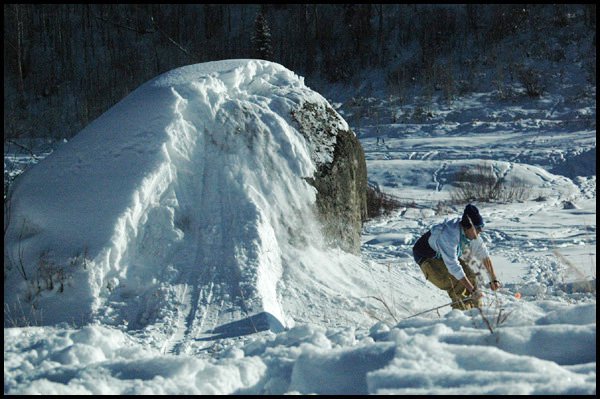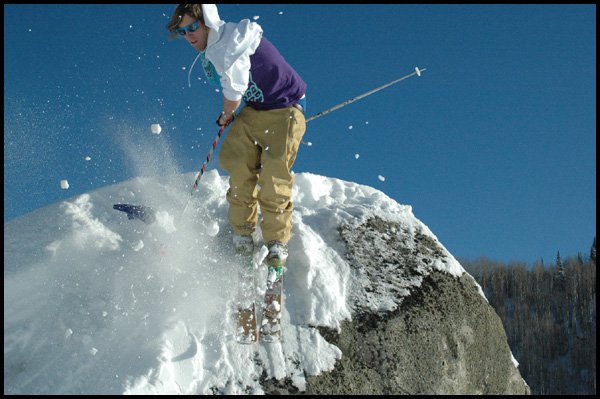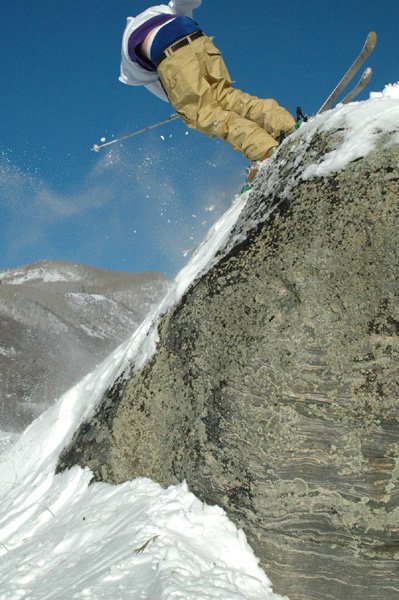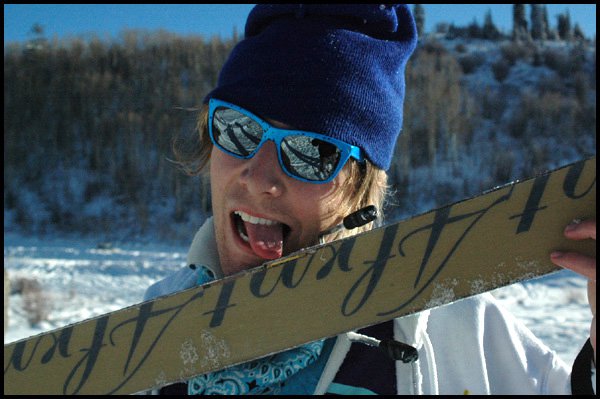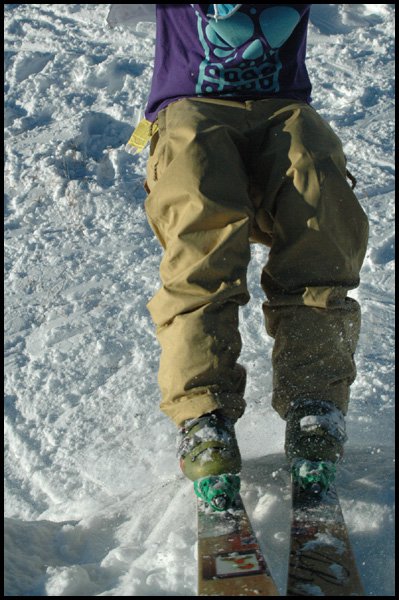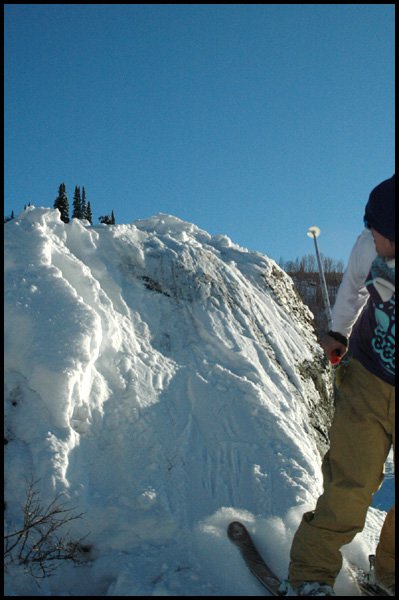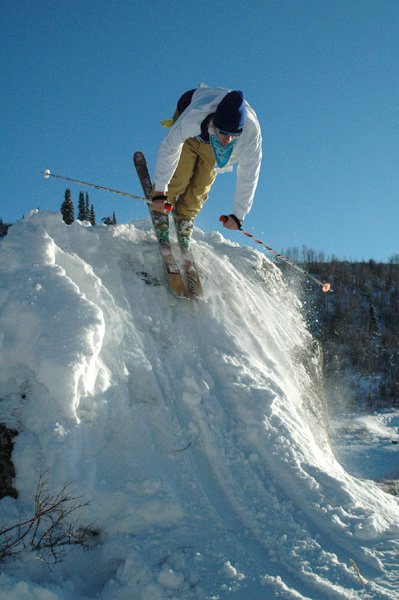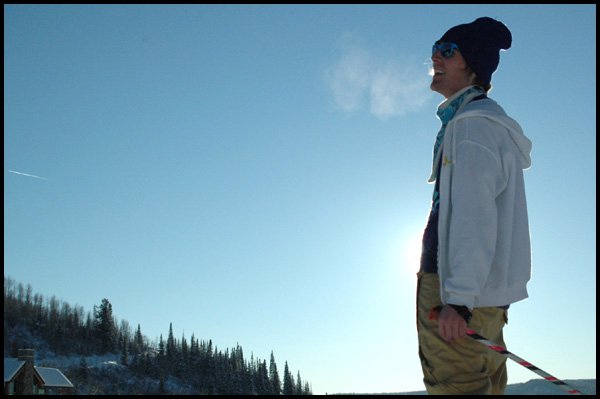 Spending some time looking upon the rock we decided skiing on it was
definitely a good idea.  Sometimes I
succeeded, but sometimes the rock kicked me off.  We made friends, got some shots, then sat together while fondly
recalling gay times....
Yo wassup y'all. This is Aidan reporting up here in
the wonderful land of Carbondale, Colorado. I moved up here this summer, with my
whole family and am now attending Colorado Rocky Mountain School. Yeah it's
pretty sweet, especially because we get to ski tues/thurs half days and the
weekend as well, at one of the best resorts, Aspen. Which is 30 mins away. So
yes life is good, gonna do some us open, aspen open, and hopefully the bear
open. Word. Here are some shots from a little night sesh.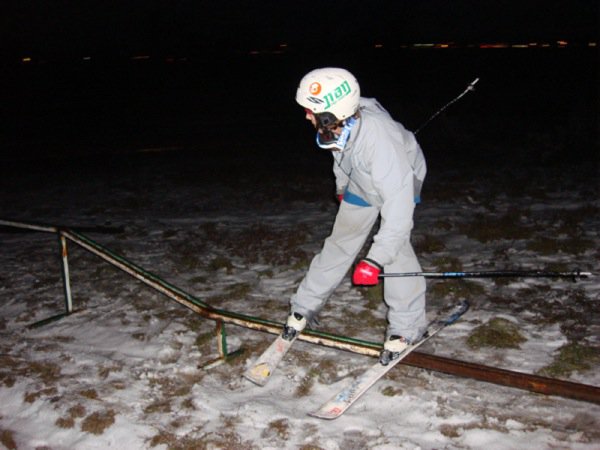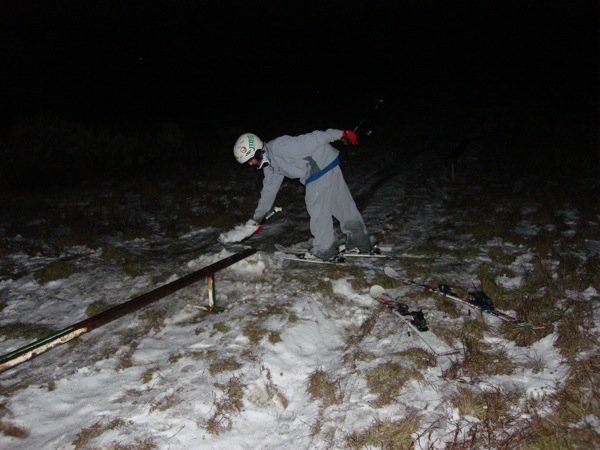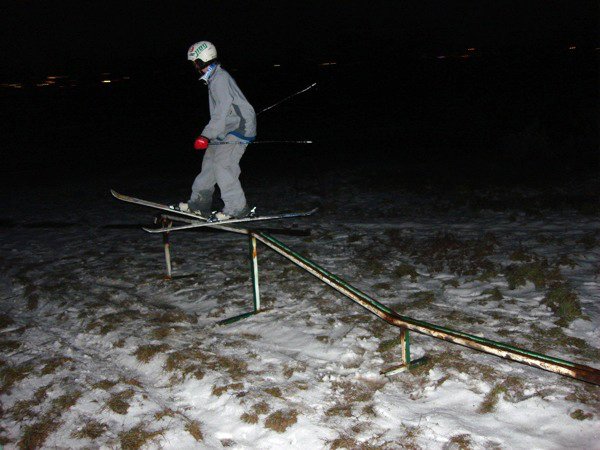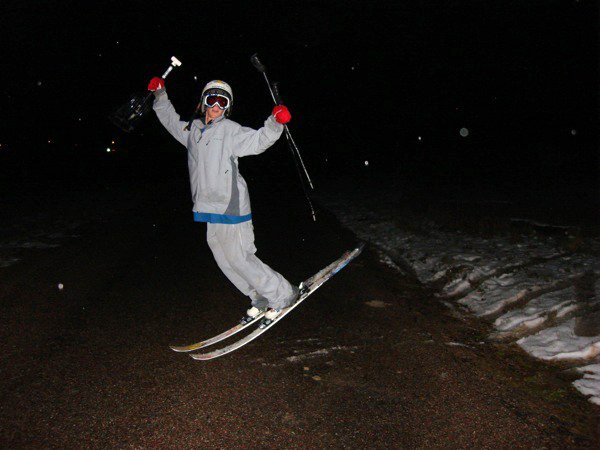 And of course there is real skiing. Aspen Snowmass has
a pretty fun park right now, and buttermilk has an awesome one now two, with a
couple jumps and boxes, you can make party!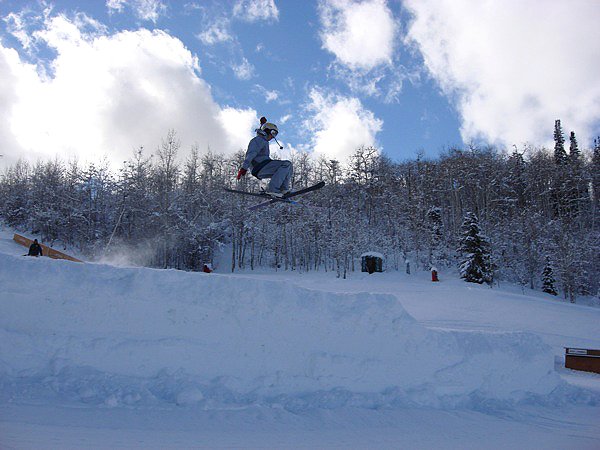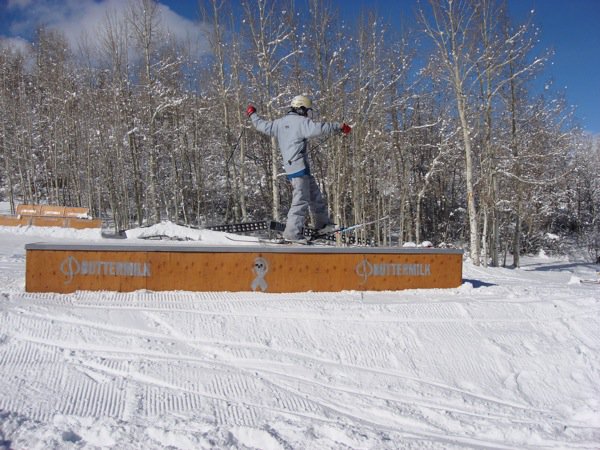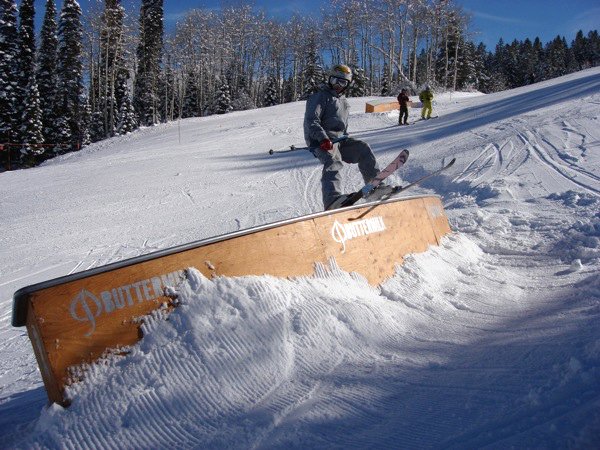 This was a pretty fun jump, and we decided to sesh it
for the day. I got some cork 7, sw 5 tail, above, sw 7 mute, and sw 9 mute, a
great way to start of the jumping season. Sorry but this is the only shot of
the jump that I got.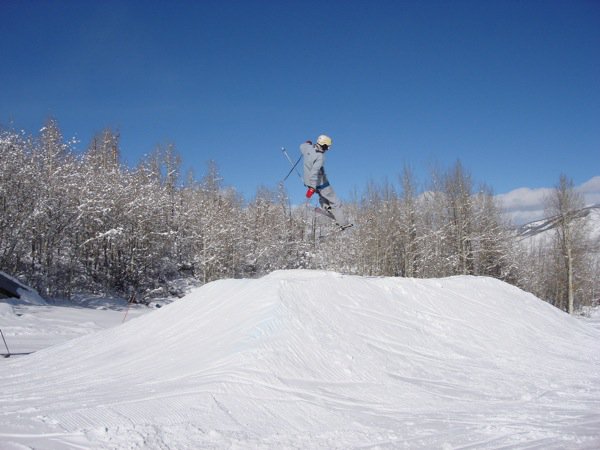 So until next time, keep it real and get after it , the season is under way!