The French Invasion (as far as I know) was an event that took place at some point in history involving the French invading someone, something or some place.  The specifics in my mind are not necessarily what's relevant to the French invasion that is currently underway, but none the less, it's a great segway and backbone for this post.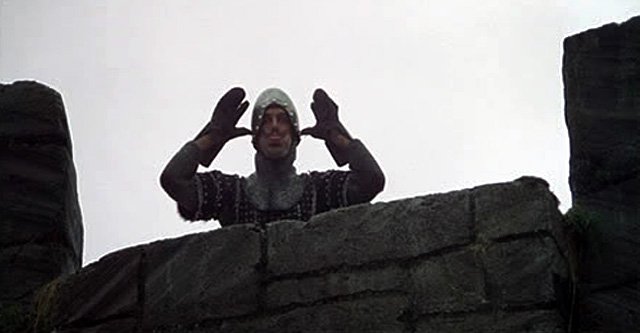 The halfpipe smells of elderberriesJust over 13 months ago at Winter X 13, a Frenchman by the name of Xavier Bertoni shook the foundation of the ski superpipe world taking down Simon Dumont and Tanner Hall to claim gold.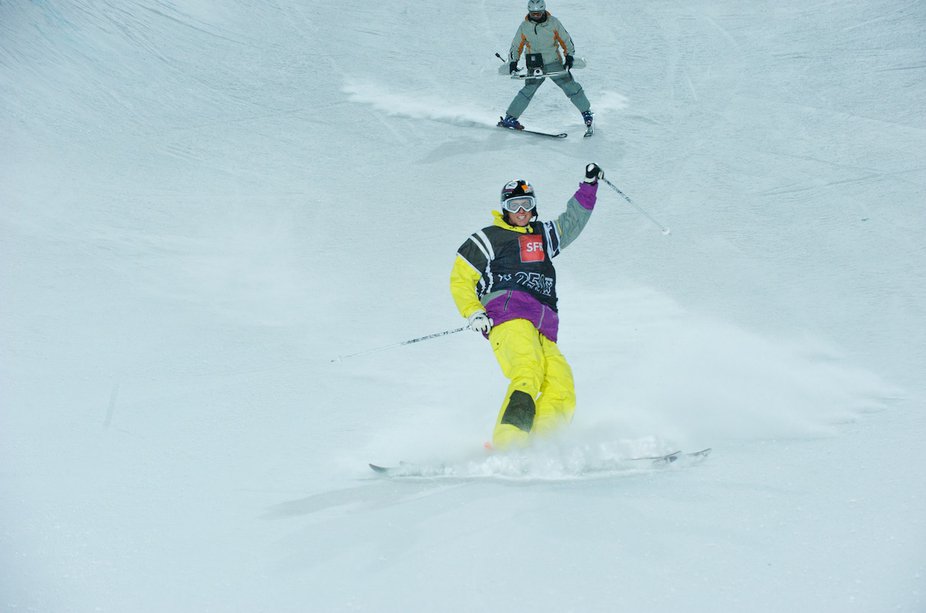 you don't always need gold to claimSince then Xavier's hometown partner in crime, Kevin Rolland has blasted onto the scene with a ferocious bag of tricks and the height to match.  Having both landed on the podium at this year's Winter X 14, one could say that the rebirth of the French Invasion is upon us and seems to be powering through pipe events full steam ahead.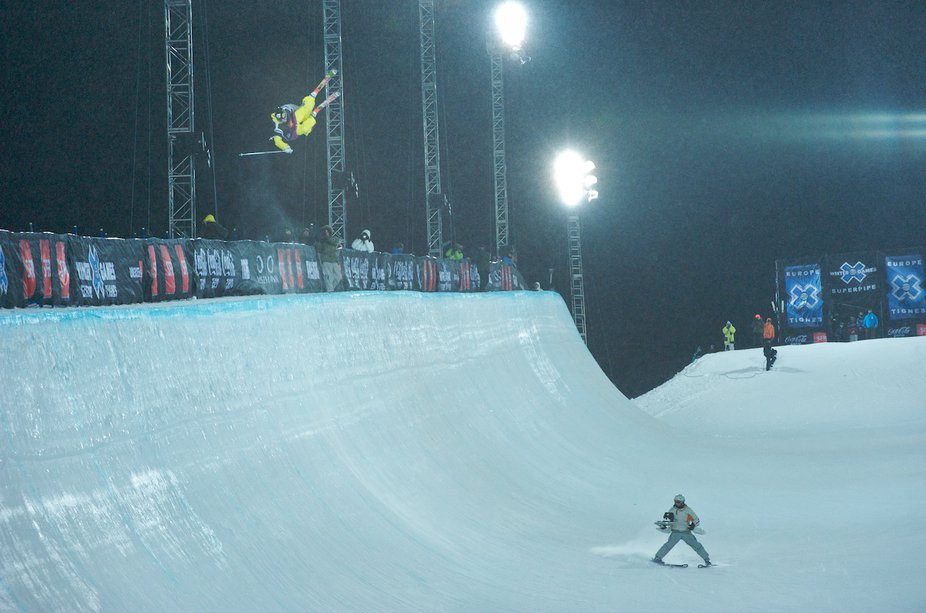 Xavier BertoniAdding to the French flavor of this storyline, ESPN decided to box up the X Games and ship it across the pond for the inaugural ESPN Winter X Games Europe - Tignes.  Are you starting to see the pattern?  A French invasion took place at some point in history, a Frenchman wins the x games, the next year, two Frenchmen win the X Games and now the X Games have planted roots in France.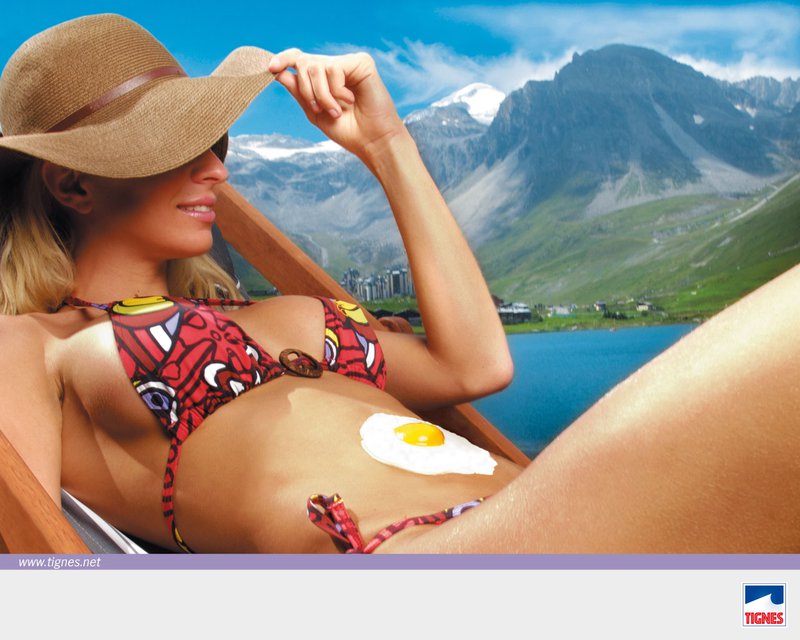 Qual est le connection avec elle, Tignes, et l'oeuf? X Games? What?I'm not sure what's next, but what I do know is that tonight's European X Games superpipe qualifier was ridiculous... and wouldn't you know it, two French men cracked the top 3 spots to show the worlds what France has to offer in tomorrow night's super pipe finals.
Jeff "Schmunk" and Shay Williams. That's not a type-o, that's just how you say it in France.We'll save the details for when they really count... in the finals, but in summary Xavier lead after his first round and is riding smoother than ever, and Kevin Rolland was in 9th on the wrong side of the bubble after his first run but decided that the double was in order and continued to stomp the hell out of his run to make it into the finals.  Other noteworthy efforts came from Justin Dorey who also was not in contention for the finals after his first run... he too decided to pull a double out of nowhere and slayed his entire run ending up in first.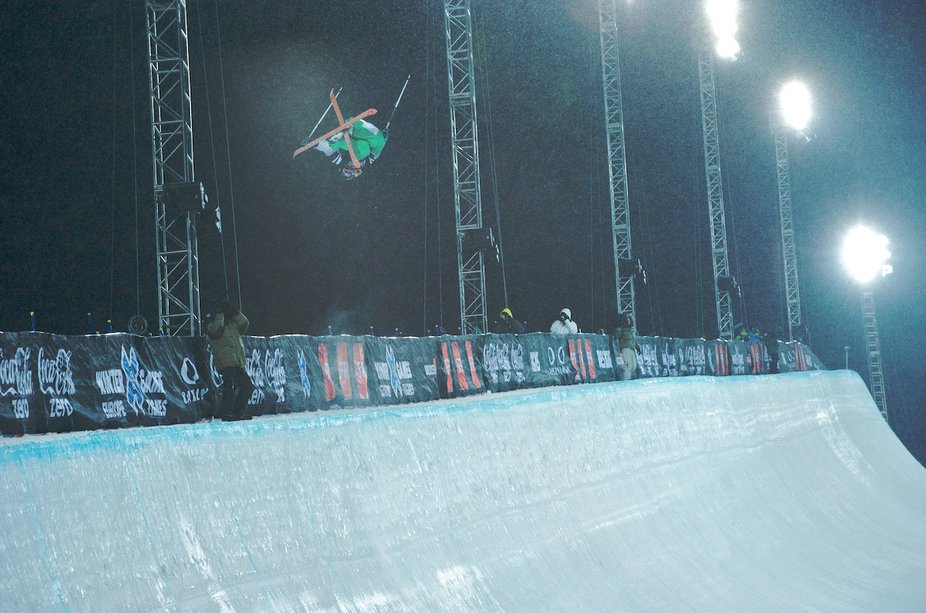 Banks Gilberti boosting a switch 7 tail at the end of his run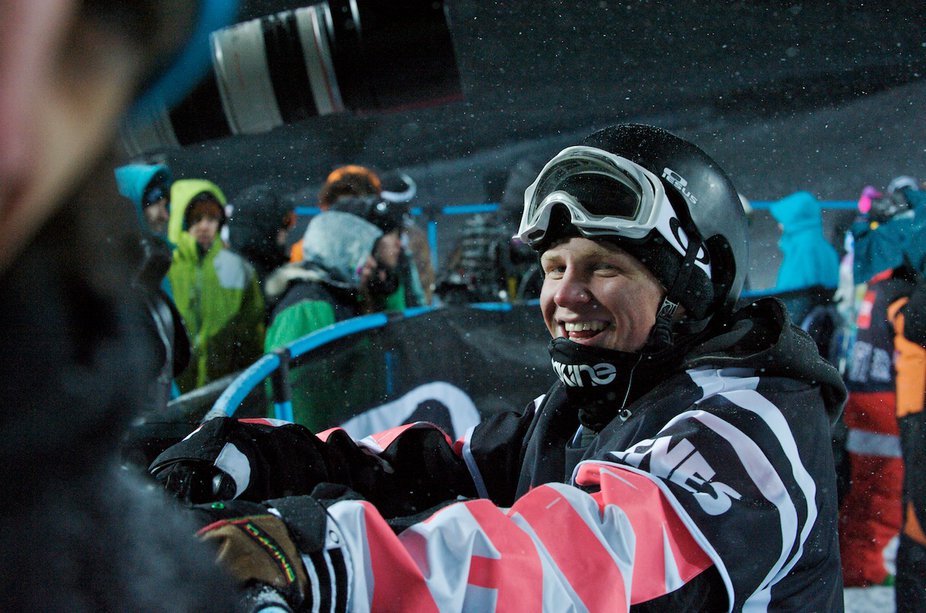 Byron happy to have the chance to drop in switch at tomorrow's finalThe brothers Wells are both in for tomorrow nights final, along with Mike Riddle, Tucker Perkins, and AJ Kemppainen. See you tomorrow night for  Europe's first Winter X Games Superpipe Finals in Tignes, France.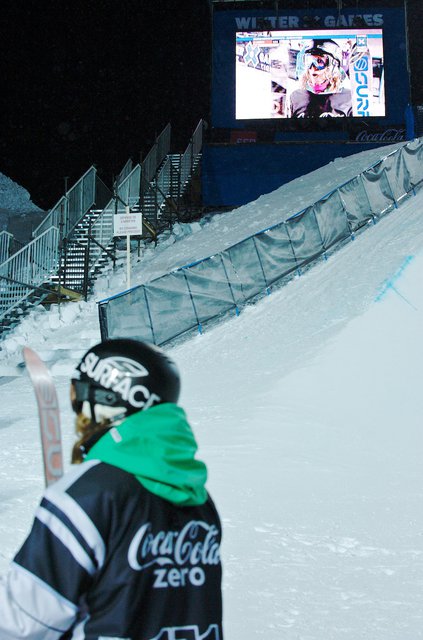 But one guy you won't see tomorrow night is Bank Gilberti because he was robbed like a bank clerk wearing a sign on his head that read "rob me blind, I'm the run stomper who loved getting robbed!  Thanks in advance for the highway robbery, I appreciate it."Results:Justin Dorey - 91.00Xavier Bertoni - 87.33Kevin Rolland - 85.66Jossi Wells - 84.66Byron Wells - 82.00Tucker Perkins - 80.66Mike Riddle - 79.33AJ Kemppainen - 76.66Photos: Felix Rioux