Words by Jeff Schmuck
Switchback Entertainment's Mike Douglas and Jeff Thomas, producers of Salomon Freeski TV, are proud to present the short version of their critically acclaimed film, The Freedom Chair.
The Freedom Chair, which just last week won Best Mountain Sports Film at the Banff Mountain Film Festival, documents the trials, tribulations and triumphs of one of the most inspiring skiers on the planet, Josh Dueck.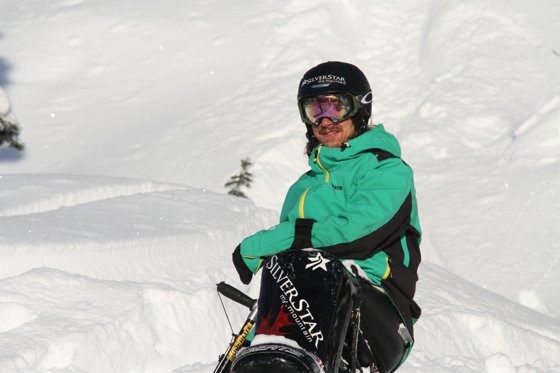 Josh Dueck
Dueck, the former head coach of the Silver Star Freestyle Club, which helped kick start the careers of TJ Schiller, Justin Dorey, Riley Leboe, Josh Bibby, Joe Schuster and so many others, was paralyzed from the waist down in a skiing accident in 2004. Rather than give up, Dueck stayed positive and motivated, and began sit-skiing the winter after his accident to work towards his goal of competing in the 2010 Paralympics in Vancouver/Whistler, where he won a silver medal in Slalom, along with a gold medal at the 2011 Winter X Games in Mono Skiercross.
Switchback Entertainment tells Dueck's story the way he wanted it be told, from a chilling recount of the accident that left him unable to walk for the rest of his life, to his inspirational journey to the 2010 Paralympic Games, and a cat-skiing segment that you'll have to see to believe and will surely leave you with tears in your eyes and a smile on your face. Enjoy.
The full-length version of The Freedom Chair can be seen at a film festival near you, or can be downloaded with the latest Salomon Digital Magazine for iPad. We will also make the episode available through iTunes in the following weeks where you can buy or rent the documentary. All proceeds will go to adaptive sports programs.