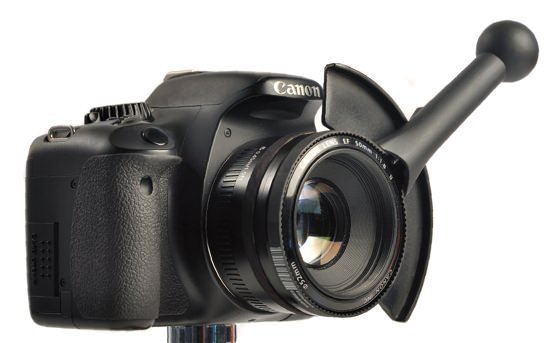 The focus shifter — which, for now, is also going by the name "lens shifter" — is a simple, lens-mounted, adjustable follow focus that works by attaching to the focus ring on lenses between 56 and 98mm in diameter. Using the attachable marker board you can then mark your focus and transition points in advance, shifting between them with ease when the time comes.
The brain child of mechanical engineer Daniel Bauen and documentary film-maker Jake Snowden, the focus shifter is currently about 26 days and $9,000 away from becoming a production reality. At this point the only question left unanswered is whether the final product will be called the focus shifter or the lens shifter.
If you like what you see and you want to support these guys in making the focus/lens shifter a reality, you can head over to their Kickstarter page, decide whether you want the product to be called the focus or lens shifter, and fork over at least $45 towards the name of your choice.
Lens/Focus Shifter — Lens Mounted Follow Focus [Kickstarter]