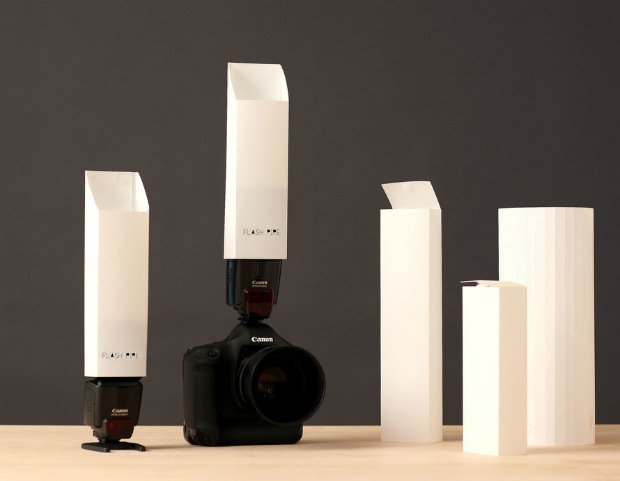 Flash diffusers come in all shapes and sizes, from DIY Home Depot versions to more expensive professional grade equipment. None of these solutions seemed adequate for 30 year photography veteran Les Tirmenstein, however, and that's why he designed the Flashpipe.
The diffuser, which he is currently trying to fund on Kickstarter, consists of a simple foldable piece of translucent thermoplastic that mounts on top of your flash. Depending on the scene you're attempting to light you can choose between an open topped "wedge" design or a closable "convertible" design, the first of which can also double as a snoot if the situation calls for it.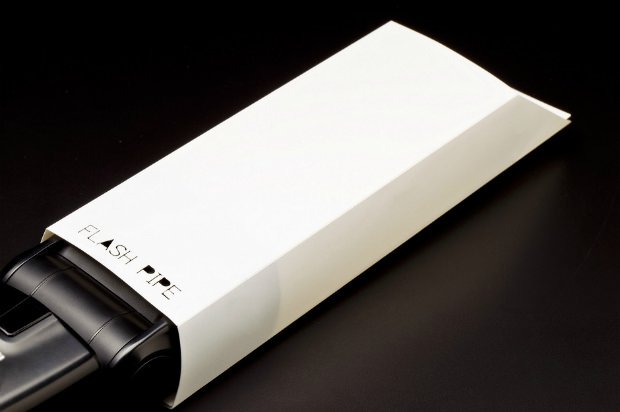 Unfortunately, without a pretty sizable funding push the Flashpipe may never see the light of day; there are only 14 funding days left and the project is still under $2,000 of its stated $9,999 goal. But if you're interested in taking a chance on the Flashpipe and helping it become a reality, a pledge of $25 will get you one of the two designs, with a more sizeable $50 earning you one of each (or two of one if that's how you want it).
(via Kickstarter via Foto Actualidad)