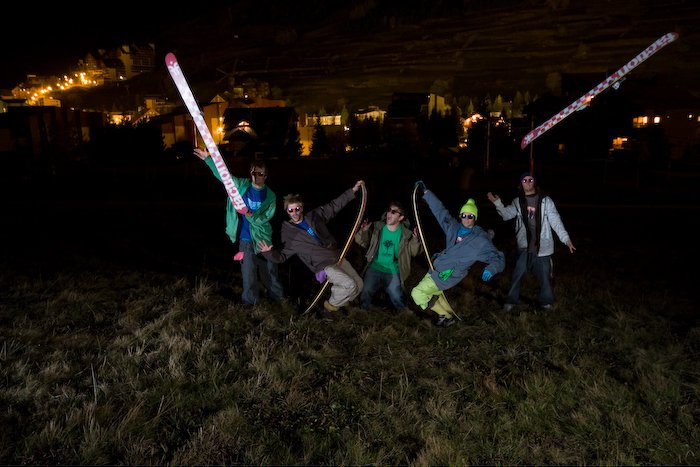 The new Faction Collective Team France Unites!!
Bastien Brouqueyre representing the Faction Team in the Mondial du Freeski Night Contest in front of 5000 eager winter freaks!!
We were busy all day answering questions from the public and answering things they didnt even ask!!
Laurent Favre's Fans just could not get enough. the boys waited so long to see him...they drank so much....the trash can just seemed like it made the most sense:.....???
Your very own promotional staff.. how anyone had a smile after 4 hrs of sleep in two days who knows...nice one brothfa
On the way back down finally......looks dodgy??..
Think everyone is just about ready to go home......but it will not be long till we are back on the program!!!!