Interview by Dylan Anderson
What the hell is "yai"?
Yai/Yie: /yī/ adverb
1)Originating from the Latin word "Yeah", primarily used in the Mahalo region of Utah
2)A proper response to any declarative, interrogative or exclamatory statement
Who is most responsible for all the crazy shit that goes down in the 4bi9 house?
It's usually a collaborative effort between a few, if not all, of us who lived at or hung out at the various 4bi9 Houses. Some of the repeat instigators would be Ware, McChesney, Zilla, AJ, Napier, Tom, Holson, Dave, Dale, Steve... The list really never ends, but I can't write everyone's names (laughs).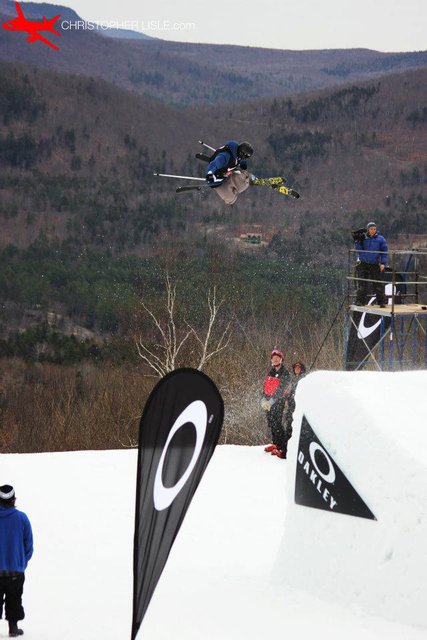 Photo by Christopher Lisle
Favorite microwaveable meal and why?
I actually don't really operate the microwave much. More of a "Pots and pans cookin' kind of guy." One of these years I'll actually have my dream webisode series called "Breakfast with Bryan".
When did Steve Stepp go black and decide to never go back?
Steve's Identity Crisis seems to have begun at birth and lingered in his sole until the recent break out appearances in the last year or so. Lots of the 4biCrew has multiple nicknames and identities floating around.
Are we ever going to see a "Team Mahalo" reunion edit? The WCS edit was straight nuts.
I sure hope so. Team Mahalo definitely had some good vibes and the video turned out pretty sick. I imagine this upcoming WCS will be attended by most of Team Mahalo so I'm hoping for a v2.0 edit.
What's up with biking to PC instead of driving?
Most of last spring was warm enough to go skate or bike after skiing, so we figured why not just ride bikes to the resort? We all love to save the world by driving less anyway.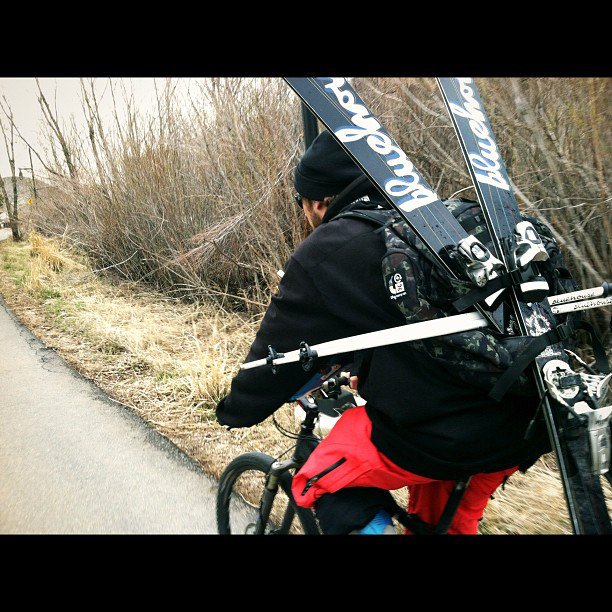 Photo by Vinny Mauro