Interview by Dylan Anderson
What was it like joining Stept Productions?
Joining Stept was pretty interesting. It was funny being the new kid in a group of real close friends. Massive amounts of inside jokes are definitely a little confusing at times. Overall, being able to join Stept was a huge check-mark on my bucket list. "Join east coast ski crew that murders nonstop." Check.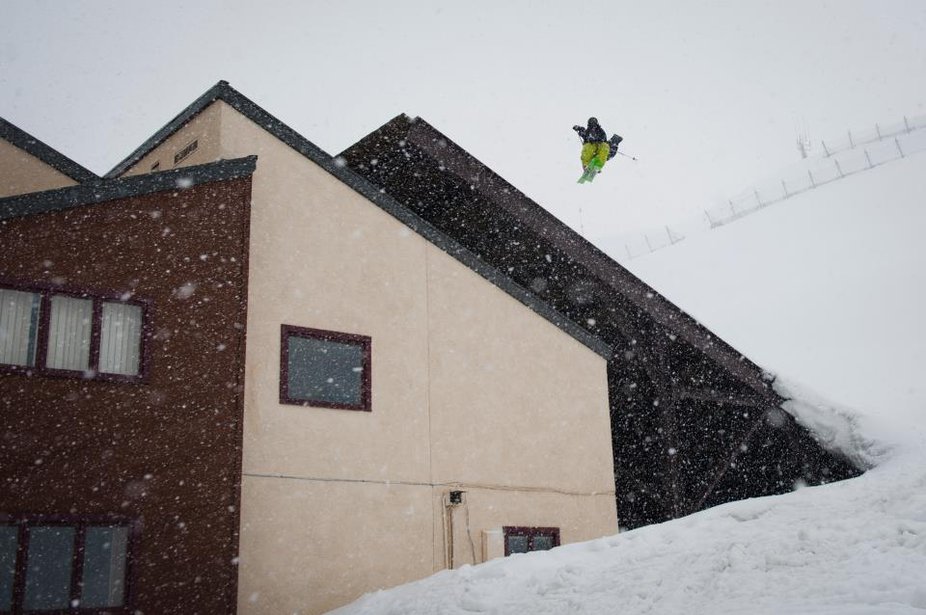 Photo by Matt Stauble
Favorite ski movie?
Session 1242. T-Hall, Pep, and Mikael Deschenaux's segments were the best thing to ever happen.
Pep's segments are what I've based my skiing off. Forever.
So, in my opinion and I'm sure many others as well, you have an extremely unique style. Did it just come naturally or did you strive to be different from the robots in our industry?
I wouldn't say it came naturally nor did I really strive to be different than all the other athletes. But I would say that I was influenced by a unique set of people like McConkey, Mikael, and other professional athletes as well. Like Sam Hill, Brendan Semanuk and Cedric Gracia, professional downhill bikers, the fastest out!
Favorite cereal?
I'm not crazy into cereal, but i'd have to say Apple Cinnamon Cheerios. Mostly because they're so classic style, they just got a lil' twist. A big bowl of cheerios with some milk, maybe a couple VT maple sausages. I'm more on the egg sando program these days though.
Craziest urban rail you've ever hit?
Craziest urban feature would have to be when I dropped in on that steep ass ledge off the top of that building (The Eighty Six). Scariest out.
South Park or Family Guy?
South Park. Family Guy is a little bit too scatter-brained.
https://www.newschoolers.com/videos/watch/744628/MAKS-GORHAM---EARLY-SEASON-KEYSTONE