Interview by Dylan Anderson
Who are you? Where do you hail from?
My government name is Louis John Joseph Ciprari III, a.k.a. Joey a.k.a. The Illusivejoejoe and I grew up in Massachusetts and reside in Lowell as we speak. You know, the home of the movie "The Fighter"!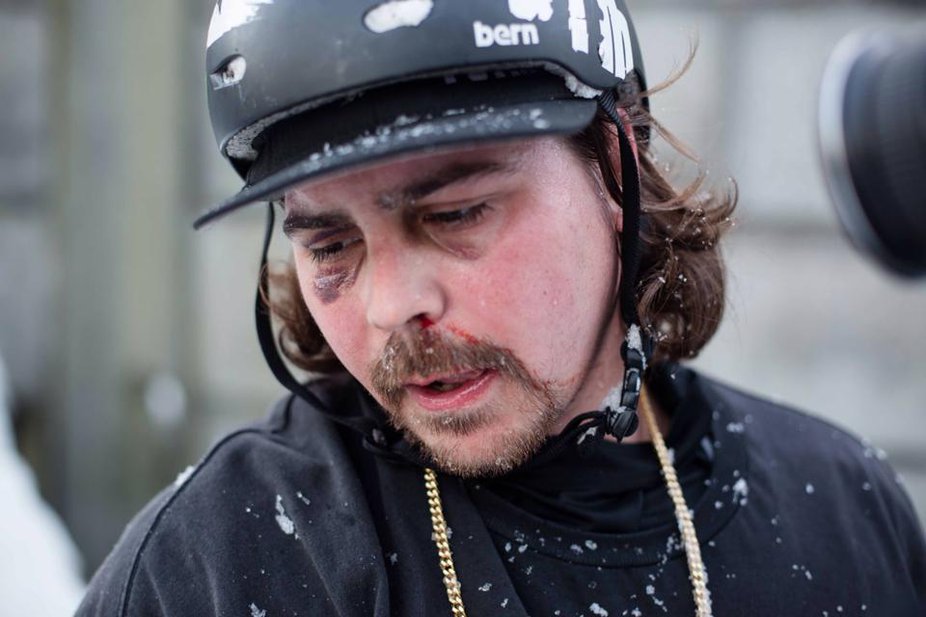 Photo by Topher Baldwin
What was it like living in The Hood Condo a few years back? Will we ever see another summer with you boys posted up there?
"Da Hood Condo" was a fuckin' trip! We had 13 crazy ass dudes that barely knew each other living in a two bedroom condo in Govy with obviously not enough room and for some reason I didn't need to pay rent! ((laughs) sorry guys.) It was fun, don't get me wrong, but never again! If you've seen the edits you would understand why, grime can't even describe it! "You guys are f?$&!@ nuts, I'm out" -$PF (Shea Flynn). The funny thing is that the following year we had "Da Trap House" right up the road and now for the past couple summers we've had the K2 Summer School house so... Our presence is still raw and on point at Hood! Big shout out to MHSSC and Destoylab.com
https://www.newschoolers.com/videos/watch/746886/Welcome-To-My-Hood
As a member of Stept, does seeing crazy urban shit from riders like Cam and Clayton push you to try things you wouldn't normally?
No! (laughs) I know my roll in the crew dynamic so when we get to big features it's time to focus and help set up and hope to God things go well! When it's my time to step it up I know! It does motivate me knowing that certain tricks and features are attainable in the streets though! They are the best in the game so you need to conscious of your abilities or you'll kill yourself! No homo!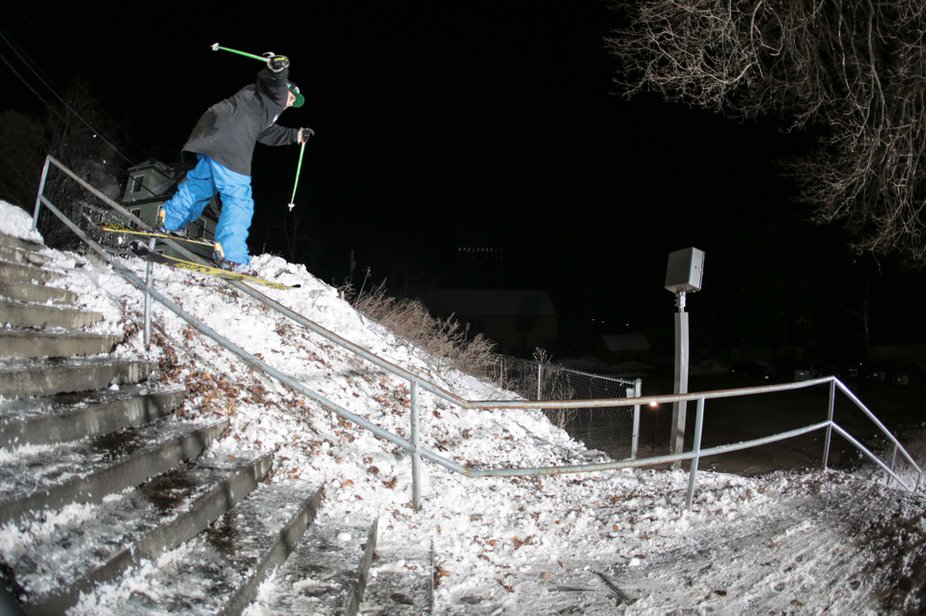 Photo by Topher Baldwin
What's going through your speakers/headphones nowadays?
I'm really into drug rap right now. The usual cats: Rick Ross, Meek Mill and Kendrick Lamar. But I always enjoy some old school reggae! This season: no headphones while hitting urban, focus is way higher when you can hear your surroundings.
Who was your biggest ski inspiration growing up and why?
My Dad, R.I.P. He passed away in 2003. When I was 19, I started skiing again when twin tips were finally accessible in 01'-02' season. So in middle and high school I was a snowboarder (laughs)! Skiing with him as a young kid and growing up going on ski trips every weekend with friends and family made me who I am today! Shea Flynn has been my biggest inspiration for the past eight years though, he's the realist in the game! Best style out @fleezyfeed
Explain your upcoming webisode series "A Stept-On Lifestyle".
Just a little something I decided to do to bring myself to the masses! (laughs) yeah, I see all these edits and webisodes coming out and there complete shit. I could make better content with my iPhone so I am! (laughs) Eheath stop making PC edits, get ya game up!
Here are the first two episodes of A Stept-On Lifestyle!
http://www.newschoolers.com/membervideo/601808.0/A-Stept-On-Lifestyle--Episode-1?s=141715&t=2&o=8
http://www.newschoolers.com/membervideo/601809.0/A-Stept-On-Lifestyle--Episode-2?s=141715&t=2&o=8