Words: Skye Darden, Photos: Petri Kovalainen
I just returned from Sappee, Finland, as I was invited to be the head judge at the slopestyle event named, The Finnish Open. This would be the second time I have attended this event, as last time I was in Sappee, was in 2010. One of my main memories of that past event, was that I was freezing my balls off, as the temperature had then dipped into the negative 30's. This, added with the windchill, felt more like I was judging in an ice machine. Even the Helsinki press pleaded to the older folks not to venture outside.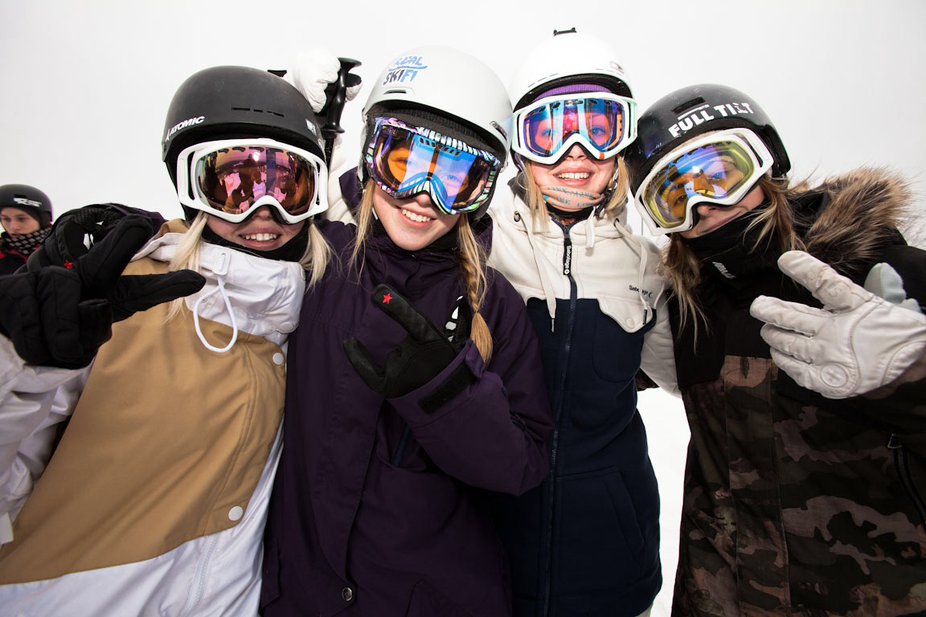 An example of how cold it was, when they brought us "hot" coffee to the booth, it was frozen within less than five minutes. However, the strongest memory of that event was how stoked these young Finnish groms were to have an "international" judge come all the way across the Atlantic,(even though I didn't have the heart to tell them I was actually living in Innsbruck, Austria at the time) to watch them do their thing. No matter how cold it was, there were nothing but smiles from ear to ear! It was with these fond images, that I would return four years later..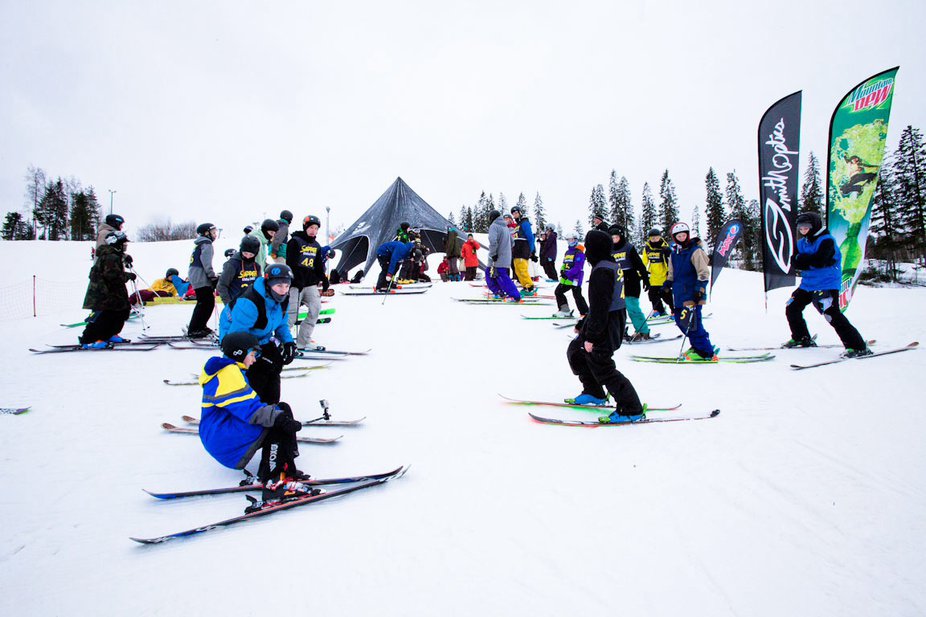 As I arrived into Helsinki, via Stockholm, (the best airport in the world to go MILF hunting!) I was immediately picked up the head organizer, Kosti Purninen. Then we were on our way a few hours north to the very small resort of Sappee. Once in Sappee, I strapped on my skis and decided to go and inspect the course. The course consisted of three kickers between 9 and 12 meter tables, and two rail/box sections for these young guns to strut their stuff on. It was when I was down at the start of the t-bar, that a young dude, probably couldn't be more that 11, or 12 years old, came over to me, and in a very shy and broken english, welcomed me to Sappee, and thanked me for coming to "watch him play".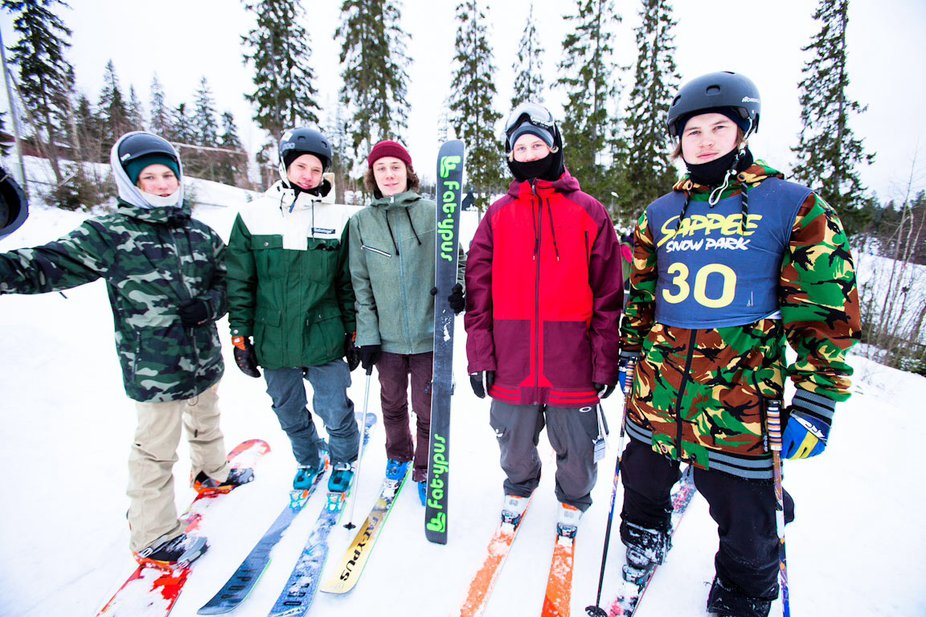 Needless to say, being the sad sap that I am, I had to ski over behind the lift shack, and shed a private tear. I may be a tough looking fellow, but even the hardest dude would have also had a similar response to such an amazing, and heartful sentiment. What a way to begin the week! The groms continued to practice well into the night to make sure they were able to get their runs together for the comp.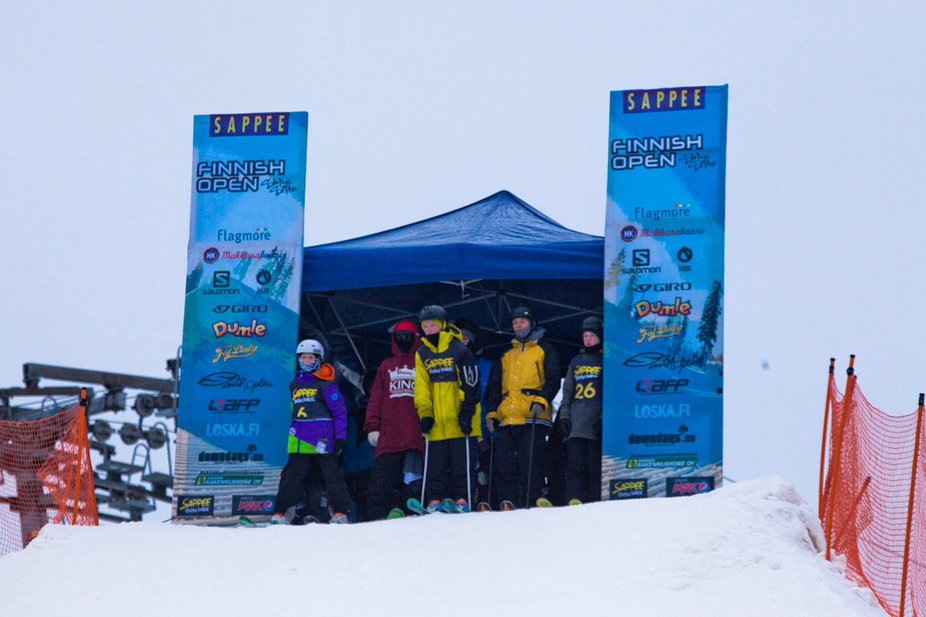 The following day, I awoke early in order to watch one of the greatest comps in the history of freeskiing, the one everyone is still talking about... The Olympic Slopestyle event in Sochi! It was quite an experience watching this on Finnish TV, especially as it came time for the break in between the runs in the finals. The TV station started to show women's biathlon, and it didn't seem that it would return to the last run of the finals. Needless to say, i was just about to throw the TV out the window as just then, the coverage returned, and I was to continue to cheer for the many friends of mine that were competing. Certainly, this would add to the excitement that would later follow...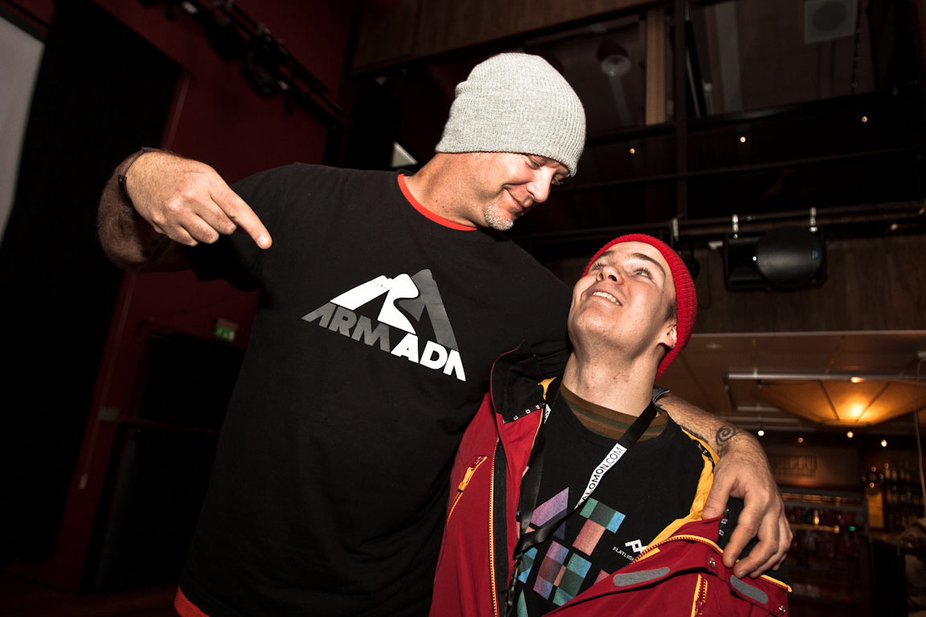 Another wonderful suprise would take place, as I had just been "tackled" from behind by none other than Pekka Hysalo, the Finnish freeskier that was injured three years ago. (a quick note: to find out about Pekka, and his TBI, (traumatic brain injury) please refer to an article I wrote entitled, "Back on His Feet", found here on Newschoolers) What an amazing surprise it was to see how well Pekka has been getting on, especially now that his story has been such an inspiration. Pekka's foundation named, Fight Back, has now made him quite the celeberity in Finland, and throughout the European freeski scene. Another instance where my emotions were to get the better of me! As I said, i'm such a sap...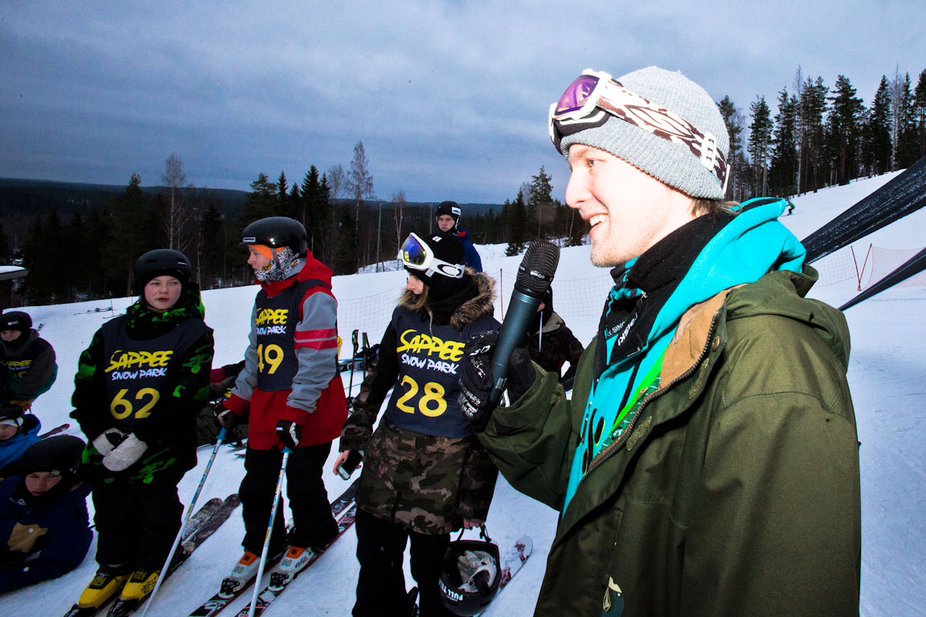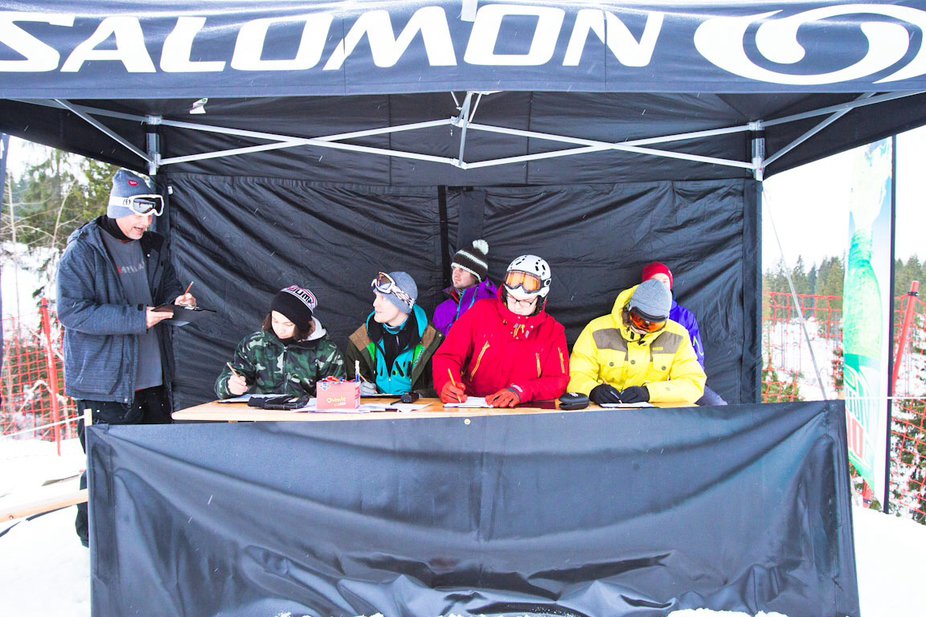 After a few words to the young competitors, (along with a couple of words I had learned in Finnish) the young boys and girls were ready to throw down for the qualis. The first impression I had taken from the 70 plus riders was that level of the riding had definitely risen, which really made me stoked at how far skiing has come over the last four years! There were many unnatty spins, including a number of switch 7's, 9's, and even a few 10's. I was completely blown away with the level, and realized that myself, along with my four Finnish scoring judges would have our work cut out for us... After seeing over 140 runs, my head was totally full, so stuffed that I could barely remember my own name! At least the weather was much warmer, so this time it wouldn't take me the insane amount of hours to thaw out, unlike four years ago! After our selections were made, there would be 16 rookies, 16 pros, and 4 women headed to the semis the following day.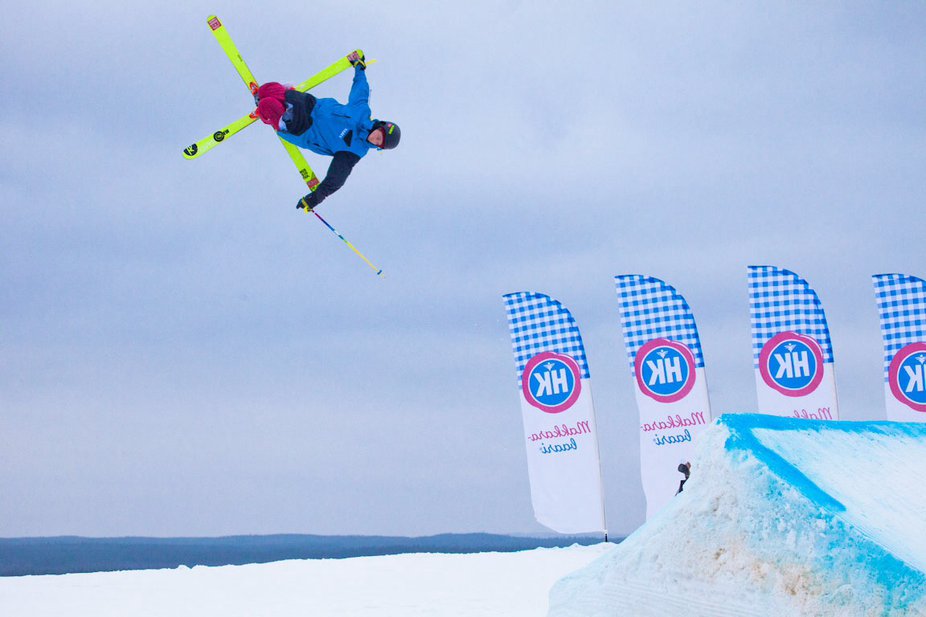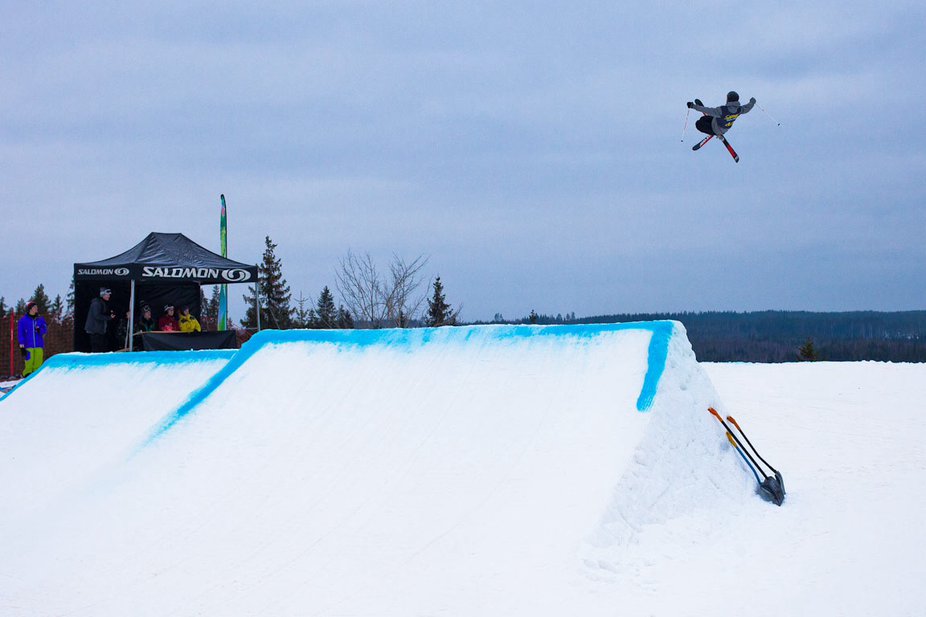 Now, i'm not going to going to give a rundown about their runs, because most articles written about events tend to bore me with those kind of details. I'm on here to relate the atmosphere, because to me, that is what is really important! You can check out some the action here:
Now it was time for the semis and the finals, and the riders were ready to show us what they had been practicing over the last few days. Once again, i was simply awe-struck at how high the level really was... These kids were absolutely(?) sending it over the features and putting on an amazing show! One of the pro riders, the 31 year old Finnish legend, Isko "Spacey" Heiskanen was carving so hard (ala Jossi Wells) and flying all over the course, wowing us and the crowd with every jump. He even took off from the takeoff of one of the rail features, gapped over and tapped the rail with incredible guts and style. He immediately became my "favorite" rider, even though his score didn't totally reflect the pure pleasure it was to watch him ride.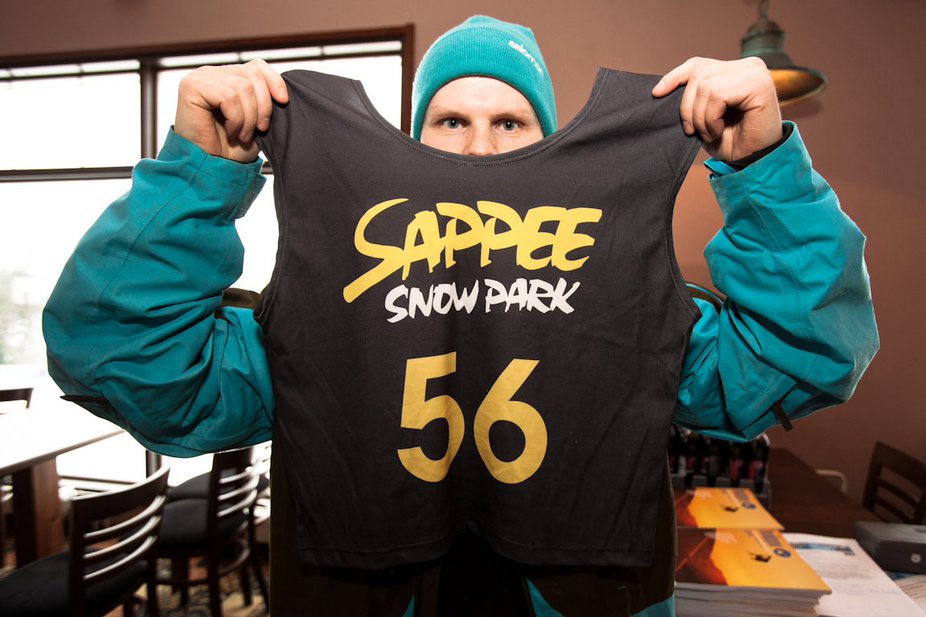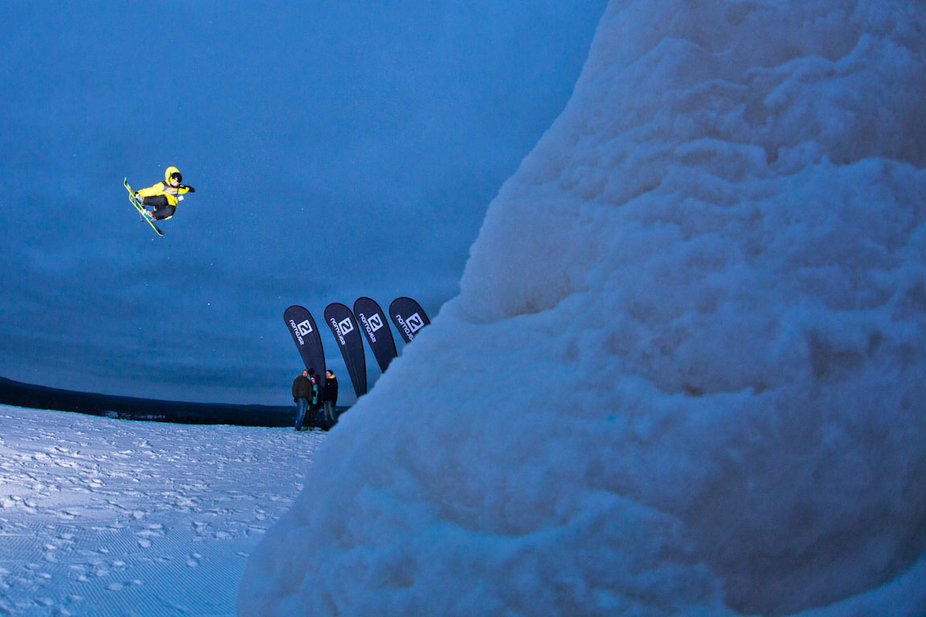 Not only was Spacey the judges favorite to watch, he also had the crowd going nuts. It just goes to show you that even with a lower score, (due to the lack of his technical skills) a rider with that kind of style can really make such an impression on everybody! Thank you Isko, I only wish there more guys like you in our sport!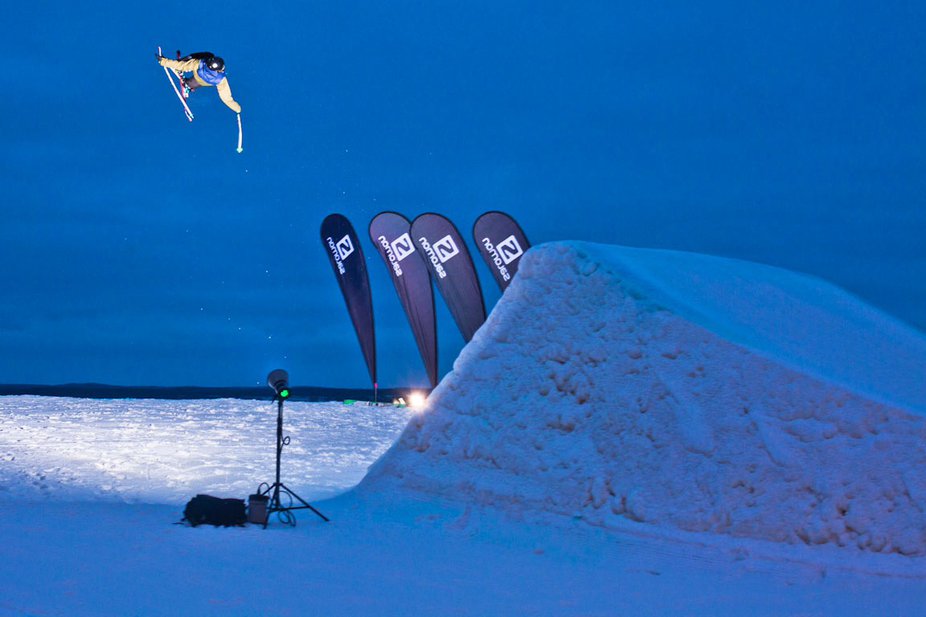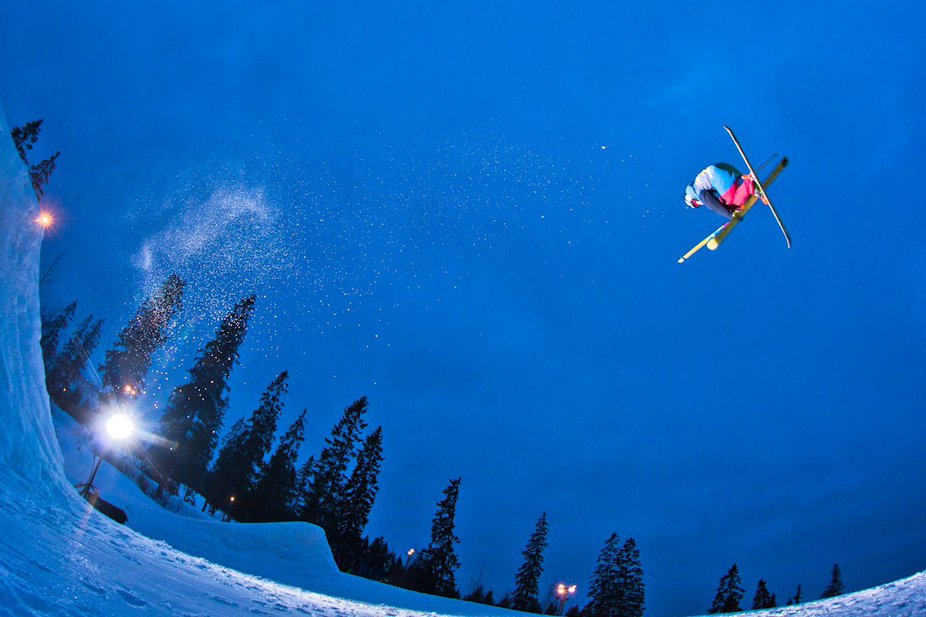 After the semis were over, it was time to get it on for the final 8 rookies, 8 pros (including Spacey!), and the same 4 girls that were automatically pushed through. Once again, I am not going to go into much detail about the actual runs, but believe me, it was a joy to watch them kill it, even though most of the best Finnish riders were either filming in Italy, or at the Olympics. Once it was all said and done, the judges had selected the winners, and not a moment too soon...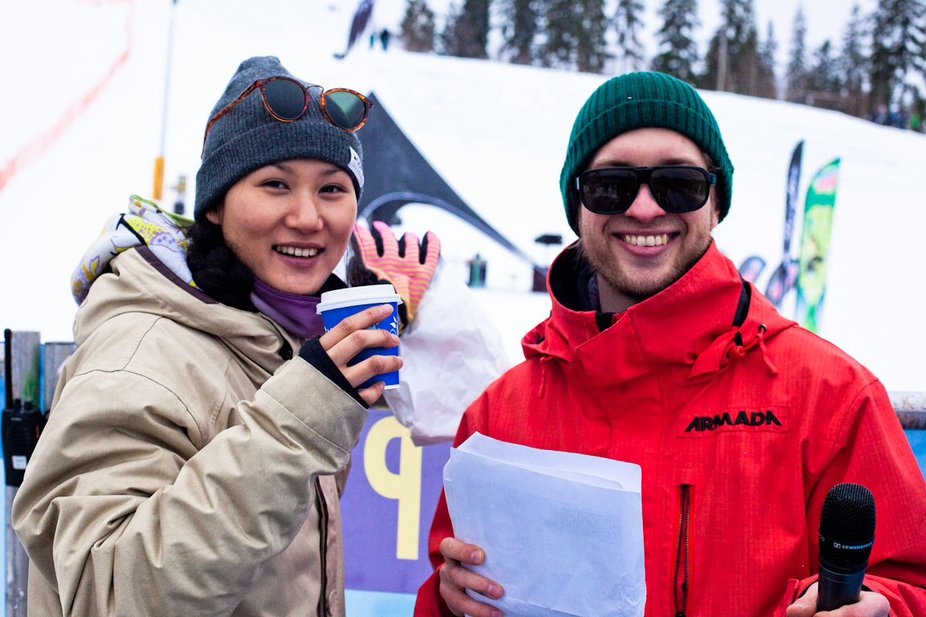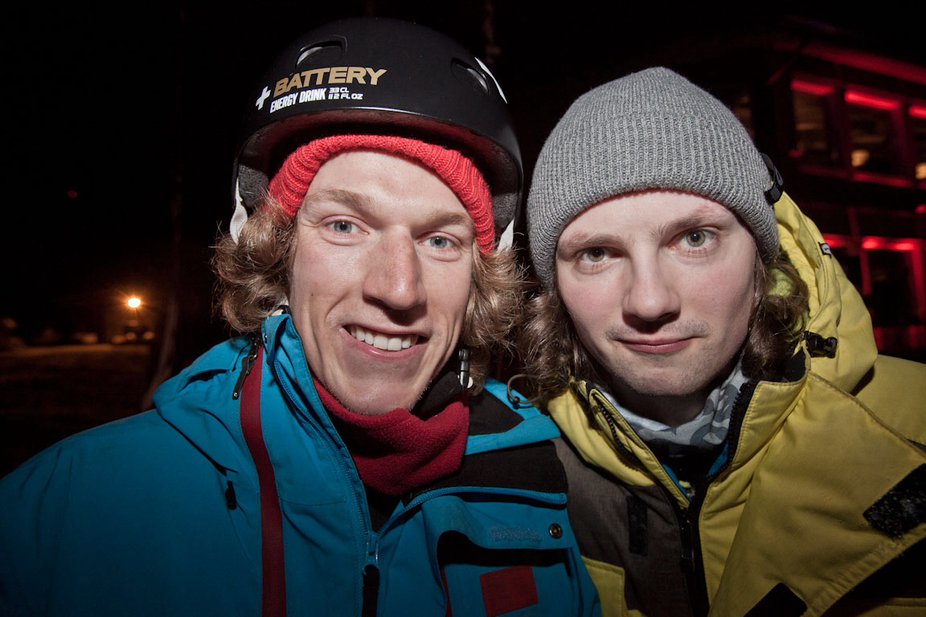 Before the awards ceremony, the shapers in Sappee had crafted a 6 meter quarterpipe feature and it was an open session to anyone that wanted to shred. During this time, i had wanted to go and "style-out" with my Magic J's on this cool feature, however, it was in the best interest to give an in-depth interview to the Finnish freeride mag, named Hippu, nearly talking the editor Lauri Kyllonen's ear off about how amazing I felt the young Finns were. But mostly, I kept on about the characters, such as that young grom who told me thank you, Pekka, Isko, and few other Finnish shredders, such as Jussi Moninen, Anti Ollia, and the Nipwitz Crew. I'm positive that the scene is in real good hands with the accomplishments with these guys, and others...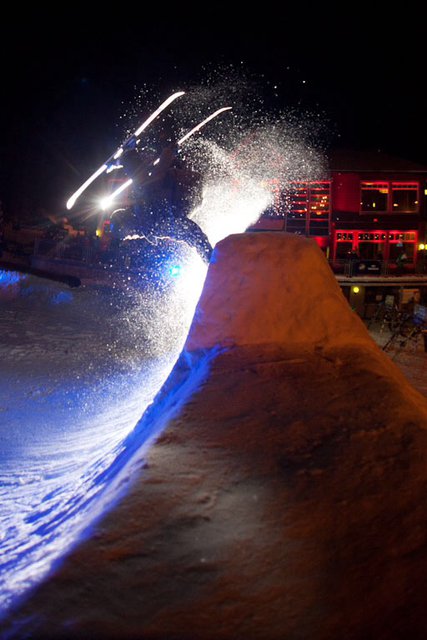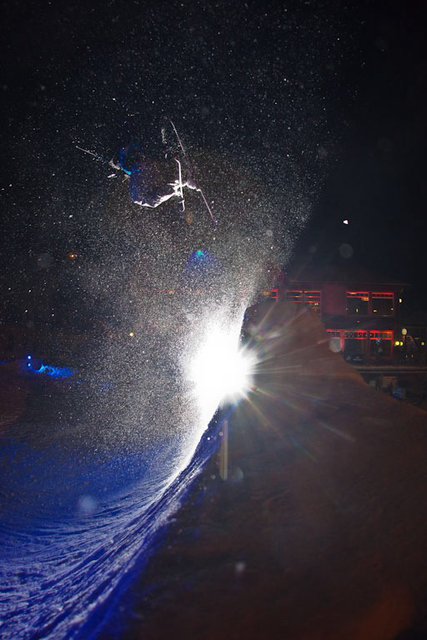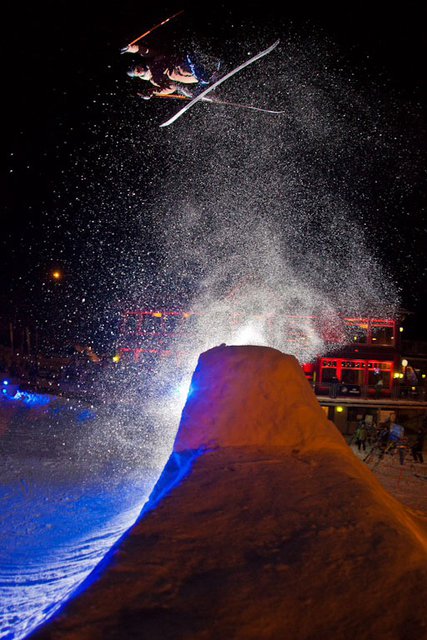 Ok, no comp would be complete without it's afterparty! And the party held in Tampere would go down in my books as one of my favorites. Lets just say that the Finnish women are simply stunning and finally in a good ratio, and after trying real hard to grab the attention of these hotties with my Cali ways, and my American English, I had some luck attracting some of them over to come party with us. A great way to end such a wonderful event and week I had with such an amazing group of people! Well, except for the hangover from the mass amounts of shots and never ending long drinks, it was time to catch my flight back to Innsbruck. (via "MILF land" known as the Stockholm airport, of which I just hid behind my shades, and went "window shopping"... Sometimes it is so wonderful to travel!) And now, sitting on my train ride home, I can only smile and reflect how cool it really was in Finland...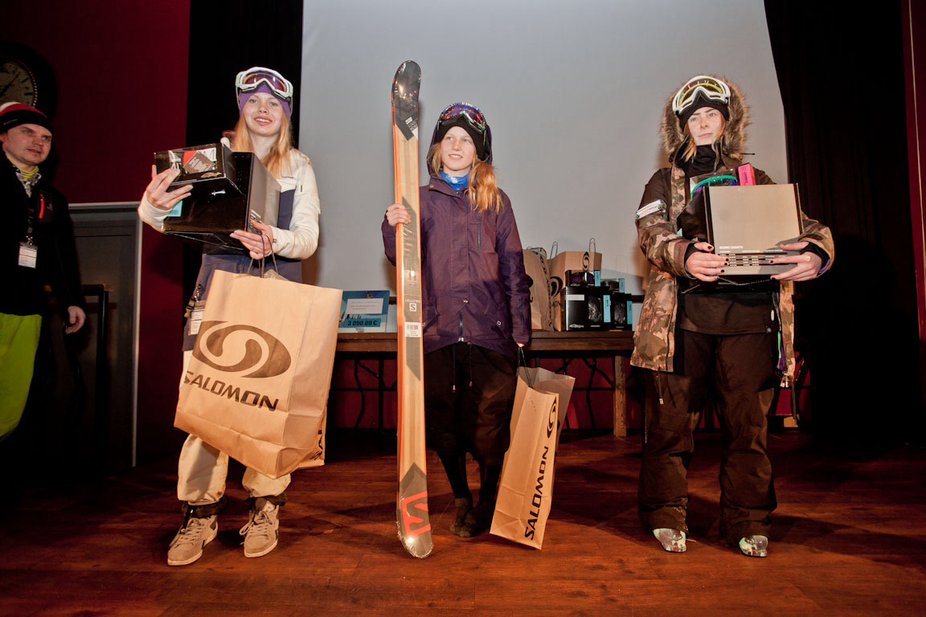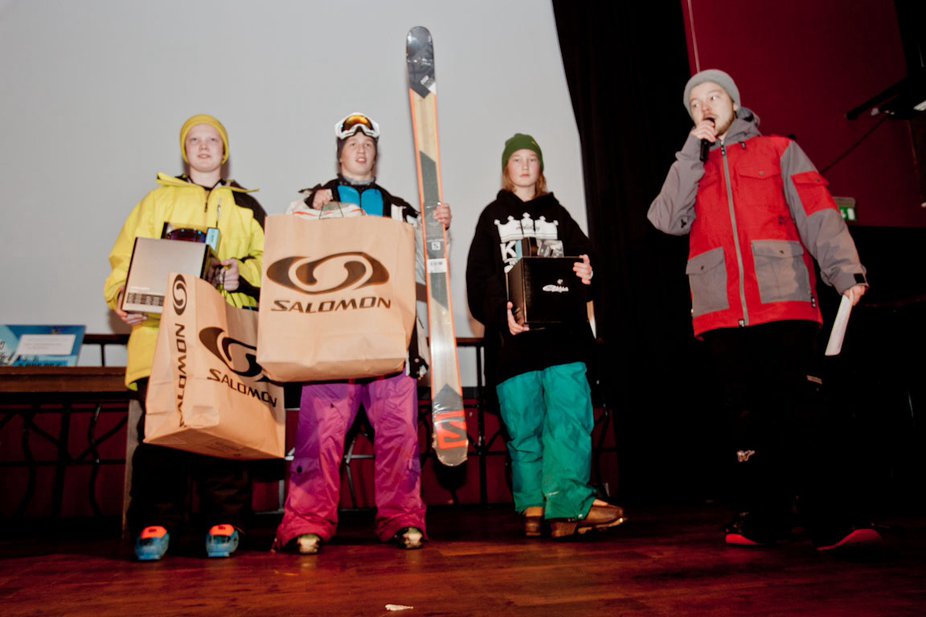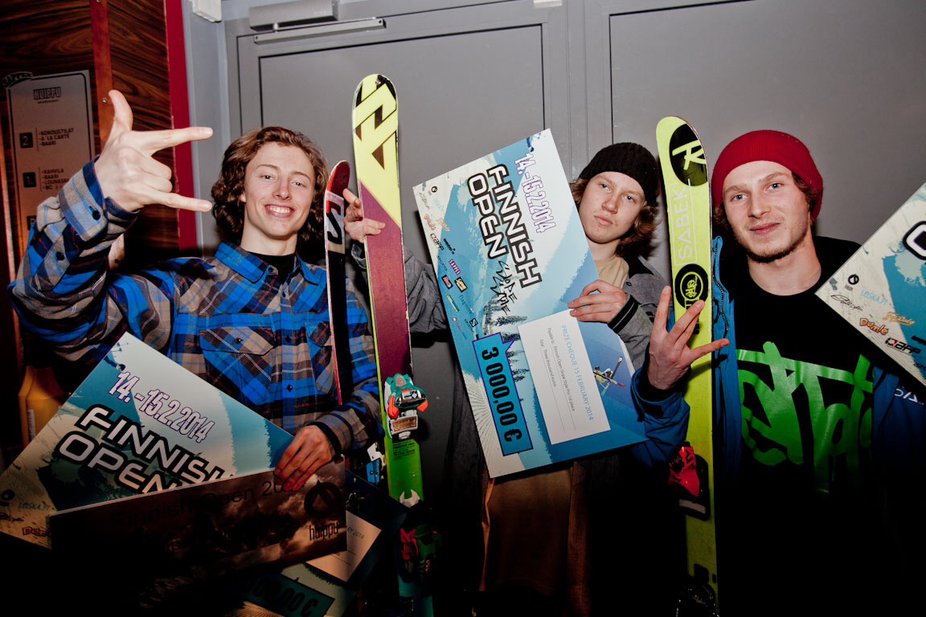 I would like to thank Sappe, Kosti and the others that worked so hard to pull such an amazing week, the judges, Pekka, Mikka, Jukka, and Eetu, (got to love these Finn names!) the riders, especially Spacey, Lauri from Hippu, and very special shout out to that one grom that made this so special for me! You know who you are... Can't wait to come back next year! Maybe you should as well... KIPPIS! (a Finnish word for "cheers")
You can find out more info at the Finnish Open Facebook site here: