Interview by Jeff Schmuck
Hey Iberg, how's your summer going?
Busy man. It's been good though. I finished the movie, then did D-Splash up in Quebec with Phil Belanger, and we had an Inspired Week at Woodward Tahoe's summer camp, so it's been going really well.
As everyone knows, Inspired Media's new film, The Education of Style, dropped last week, but before we get into that, I'd like to talk about Inspired and the backstory behind it. So for those who don't know, give us the scoop.
Inspired was formed because I never started a company under all my past films. Royalty was done under E Media, and Stereotype, WSK106 and Idea were all done under Poor Boyz. So when Tanner and I got together after his injury to make Like A Lion, we decided to start a company because we were starting to get more serious about our work and how we wanted to go about it. It just made sense, because we wanted a company for people to write a cheque to, as opposed to money going to Poor Boyz and then waiting for someone to cut us a cheque. So that's how we started as a company, and then the name came about through Cali P and Phantom, because they were already working on Inspired Music, so we figured since we were already working so much with them that it made sense to make Inspired about more than just ski movies, so it's since evolved into both media and music and has expanded from there.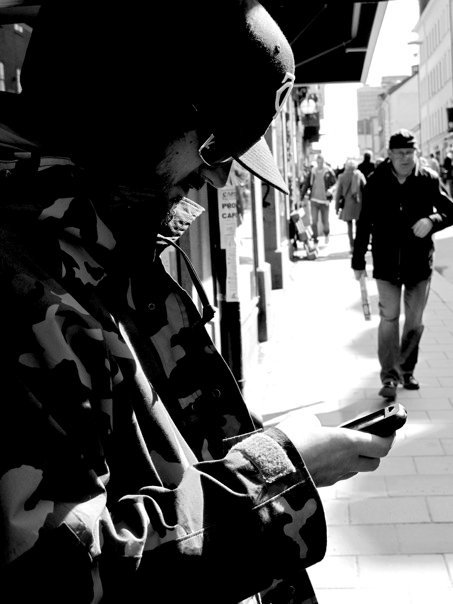 Eric Iberg
When you first started Inspired, what was the overall purpose behind it?
Our mission statement is to be a movement of positivity through sport and music. We happened to start with skiing and reggae music, but the idea from the beginning was to be a movement. It's about people who work hard, know why they work hard and know what they want. Everything we do at Inspired isn't just about having one thing on our minds. It could be about a reggae artist, a skier, or the kayakers or surfers we're now working with. It's about whatever looks fun to accomplish today.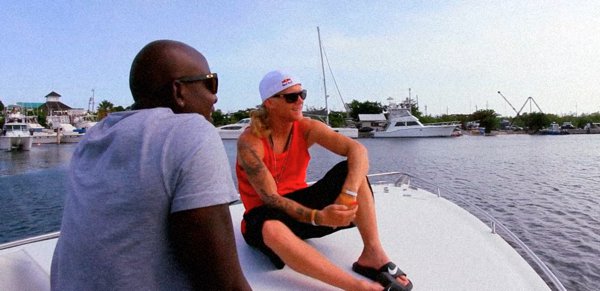 Tanner Hall in Jamaica with Inspired Music co-founder Phantom.
Speaking of which, Inspired obviously encompasses a lot of different elements, including media, music, merchandise, athletes and the sport of skiing as a whole. So what would you say were and are your goals for it?
My goal from a company standpoint is to put individuals and individual projects on pedestals and to market and promote the individuals we work with. It's kind of like Voltron, where everything has to assemble properly and come together. So the whole goal with Inspired is to build up as many individual brands as possible. And not brands as in companies, but as in people. So the Henrik Harlaut brand, the Tanner Hall brand, and so on. Because if these identities can stand alone, then imagine what you can do with all these different brands of humans when they promote and market each other. So our idea is to get hard working people together to do that, because life's already hard enough for what they're trying to accomplish, so why not have like minded individuals big up each other.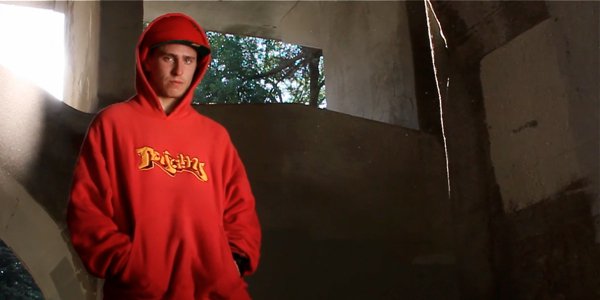 Henrik Harlaut
And now that you're two years in, how much do you feel you've achieved in terms of what you set out to accomplish?
Well when we started the goal wasn't anything other than having a company that someone could write a cheque to for while we were making Like A Lion. And then the only reason all of the merchandise came about was because everyone was saying "Cool logo!" So I thought, "Ah fuck, now I have to make clothes?" And then within a year of saying that we were in 30 different countries selling Inspired t-shirts. So it's a bizarre world in terms of what we're trying to create, because all we try to do is put one foot in front of the other every single day. So to answer your question, I don't really have a clue, because we don't have a business plan that breaks things down by year. We do have goals for what we want to accomplish ever year, but at any given moment, especially when you're working with athletes, all of those goals can change and have to be re-evaluated within a day. So I'm satisfied with where Inspired is at, but I have pretty big expectations for the future, and I know it will take a while to build it up.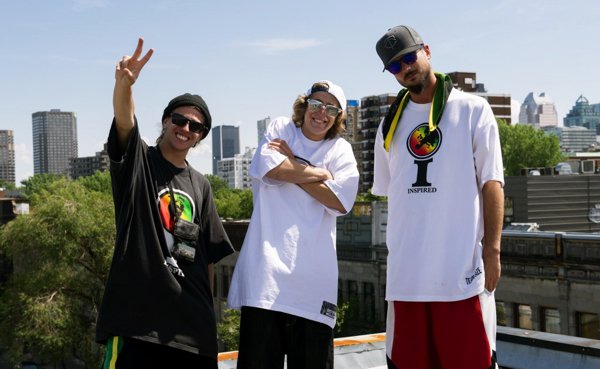 Henrik Harlaut, Phil Casabon and Eric Iberg.
And on that note, what's in store for the future of Inspired?
To spread the word of positivity and how helping each other can make your life a lot better than just by helping yourself. Whether it's us trying to open a skate park facility down in Jamaica, to working with a BMX guy from Kingston named A-Wire to help bring him up to Tahoe to learn how to ski and practice on his BMX at Woodward, the idea behind Inspired is to help someone else. When we started this company I basically broke down life and figured out a way we can successfully help everyone with the success that we create with individuals, so in the future I see us going forward, because you can't stop positivity.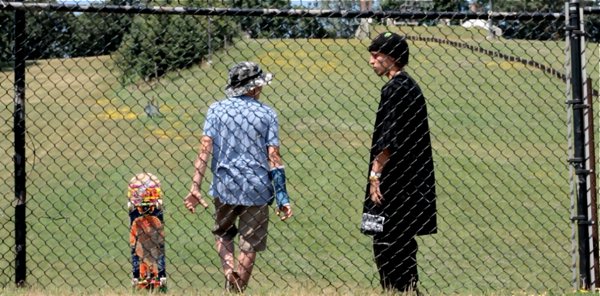 Paddy Flanagan & Henrik Harlaut
Moving on to the movie, tell us all about The Education of Style, and what role you played in it.
My role in the film is the director. This is the first ski porn I've directed since Idea, and when you're the director of a ski porn you're kind of a producer. The movies I make and have made in the past have only been movies that the athletes want to see made. So you can look at Royalty as the movie the 3 Phils wanted, Stereotype and WSK106 as the films those athletes wanted, and Idea as the film the Nimbus crew wanted. So my role as the director is not really to say "Do this, do that," but when they say they have an idea, I say "Do it. Quit dreaming about it, and accomplish it." And because it was such a small group this year, only three guys, it made it a lot easier to direct them in terms of what goals they wanted to accomplish with this film.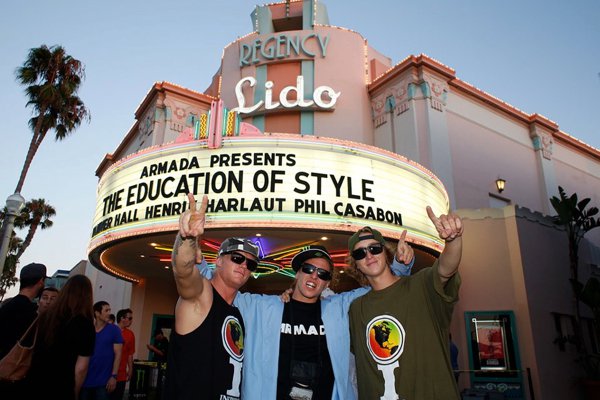 Tanner Hall, Henrik Harlaut and Phil Casabon at the World Premiere of The Education of Style.
How did the whole project come about?
It was around this time last year when we were all up at D-Splash, and Paul Bergeron suggested it to Tanner, Henrik and Phil, because he was originally going to be a part of the film as well until he got injured in November. After they talked about it and agreed they wanted to do it, B-Paul brought up the idea to me, and my first thought was fuck that. Because although ski porns are fun to make and the happiness that skiers get out of them is why I'm at where I'm at in life, to raise money for these projects that are a promotional marketing tool for sponsors, and to have your own creative twist on it, and to hand-pick your athletes, is impossible. There's a reason I haven't made a movie like this in six years, because for every movie I've made in my career I go to the sponsors and say, "Hey I'm making a movie on so and so and so and so," and they don't say "How much do you need?" They just say thank-you, because they know that you're going to make the movie with or without their support. So my initial reaction to making The Education of Style wasn't because I wasn't into the idea, it was because of that reality. But then as always, I took a day to sit back and think about it, and thought to myself, "Holy fuck, if I don't make this movie, then no one can ever make this movie, and no one ever will make this movie." So I got involved because these guys wanted me to do it just like I did with Idea, where Andy Mahre brought up the idea and then the rest of the crew wanted to do it.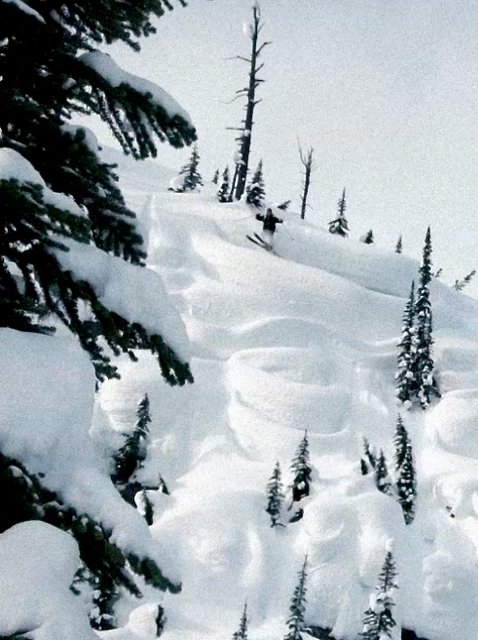 Tanner Hall
That all being said though, with everything Tanner has constantly going on, and Phil and Henrik obviously being super busy churning out content with the B&E Show, what do you think prompted them to want to commit to making a feature-length film?
Well with Tanner it's like competing for him, which is the reason he started making his own films back in 2004. And then when he got injured it was the first year he wasn't out with his crew making his own movie, so it's kind of a back step for an athlete to go out there and create your own outlet to going back to filming with someone who's going to say "Action!" It's not the same vibe when you go work for another ski film crew after you've created your own project. For example, I think it'd be tough for Eric Pollard to go and film full-time with another company after everything he's done with Nimbus, although I think he shot a bit with Level 1 this year. It can cause an athlete to wonder if it's even fun, because you have to break down what they want versus what you want, what kind of song they're going to put over your shit, and whether or not you're being represented well, which is the whole reason Tanner started making his own films. And with Phil and Henrik, they've been putting out all of this content online over the past couple of years, and while they dominated this season, two years ago when they first started The B&E Show it was really unique, but after doing it for that long they wanted to evolve themselves both on the filmmaking side of things and the representation of themselves. They never had what they dreamed of segment-wise in a movie like Tanner and Mickael had, and for most of these kids a big part of the reason why they ski is because they want to get their dream segment. So the whole idea going into this movie was to create the segments that they wanted to get, and as a result, Phil has an eight and a half minute segment, Tanner has a six and a half minute segment and Henrik has a ten and a half minute segment, which they wouldn't be able to get if they were filming with someone else. And if you're a skier, and you're going to work that hard all year for a segment, why would you want to have stuff cut out if you're proud of it, or not have it edited the right way? So I think this movie was an evolution for everyone, because a film part is just as big and important as a competition run, and you want to both of them to be done right.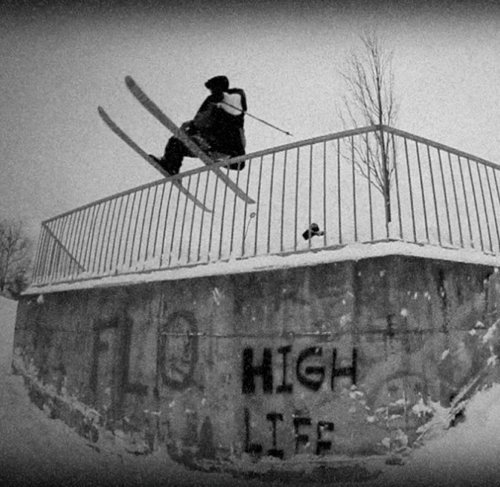 Phil Casabon
It's without question that all three of them thrive on doing things very differently, and this film is a testament to do that and then some, so talk a little bit about why you think this film will set itself apart from all of the other the ski movies coming out this fall.
Well Phil and Henrik are use to editing their own stuff, so the way they built their segments was to visualize every type of feature they wanted to hit and every trick they wanted to do to coincide with the songs they had picked out. And with Tanner, the difference is that he doesn't he ski like anyone else. I don't want to say it's an old school style, but where as Henrik kind of evolved his style off of Tanner and Mickael, Tanner evolved himself off of non-skiers like Tom Penny and Marc Frank Montoya. So to watch his style on the mountain and when he's jibbing, it's different than the things we've seen over the past couple of years while he was injured, and it sets him apart from Henrik and Phil as far as their skiing goes. And in terms of the movie as a whole, it's only 32 minutes long, so I feel that combined with the film's formula really sets it apart. The thing I like most about this movie is that you watch it, and you're almost satisfied. There's so much shit in it that we've never seen before that you can really watch it five times in a row. A lot of films out there you can watch a couple of times in a row, and then when you watch it again you'll skip over certain segments, but I would guess as a ski fan that this is one of the only films that you wouldn't hit the next button on. That might be because it's only 32 minutes, but why make a movie any longer than that if people are going to want to hit the fast forward button?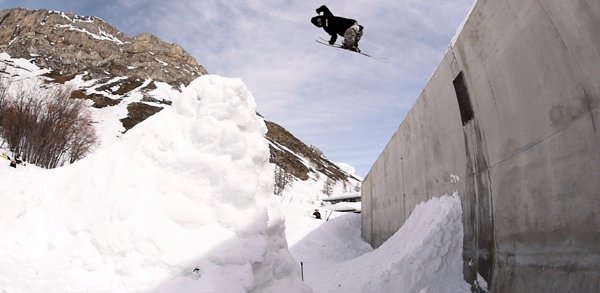 Henrik Harlaut
There's been a lot of talk and controversy surrounding Phil's segment, as the editing and special effects appear to make it feel like a simulated mushroom trip. What are your thoughts on the reaction?
Well the idea behind it was to make it seem like a mushroom trip, and that's exactly what Phil wanted, so that's why it was done. There's so many movies that come out every year, and in my opinion trying to make a movie that will compete with them is kind of a waste of time. I make films because I want the people I make films with to be able to show it to their grandchildren years down the road and say "This is my whole year's worth of work and what I'm most proud of because it has the most amount of my input of any project I was a part of." I wanted to give these guys a platform with this film to do whatever they want, because when it's all said and done, they're the ones who will have the most pride in their segments, and probably the only ones who will care about them in 30 years.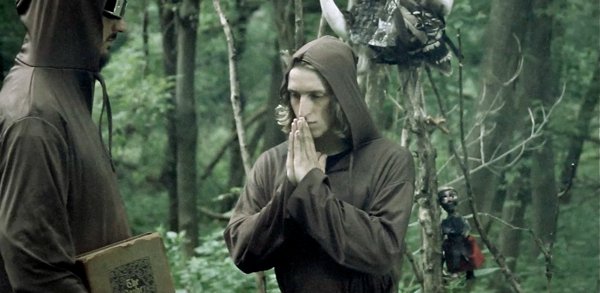 Eric Iberg & Phil Casabon
Before we wrap this up, you released the film on iTunes earlier this week, but I know you had a few hiccups with the digital download on Inspired's website last week that you wanted to address.
The biggest thing that we're trying to do as a media company is to create everything that we can on our own, and it's a big learning process and a lot of work, and as a result we did have some problems with our digital download. We've been working with Mobile Rider, who also works with MSP, Poor Boyz and a couple of other people in the ski world, and the reason we chose them is because we wanted to run our own digital downloads so we have the most control over it. With iTunes you have to hope the numbers are right and hope you get paid and there's a lot more middle men to deal with, and one of our goals at Inspired is try to eliminate as many middle men as possible so we can create a product that we can control in the future. Unfortunately there's going to be bugs before we get to that point, so I wanted to take the time to apologize for all the problems people had, and to let you all know that we want to fix them with everyone and that we're not trying to scam anyone. So for anyone out there who's still having issues, we're more than happy to help at anytime, so please email us at info@inspiredmedia.tv for any help that you may need.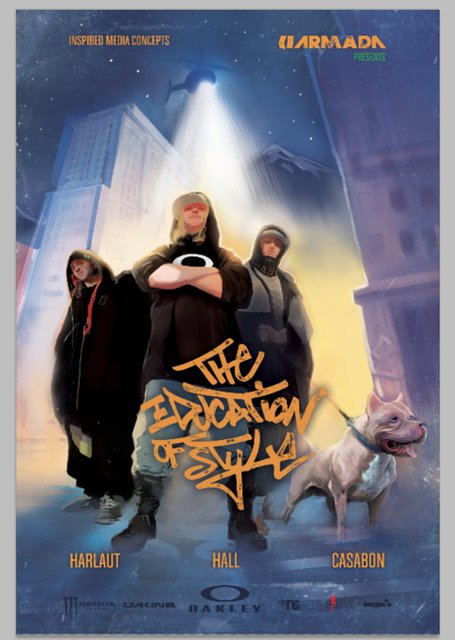 As lastly, as a legendary ski filmmaker yourself, give us your thoughts on the current state of affairs in ski filmmaking?
Well I only make ski movies because I don't like what I see. That's not to be negative towards anyone, it's just that's what makes me creative. I like knowing that you can do something that no one else has seen or done. And when I see all these ski movies out there with a cast of 40 people, it makes me wonder how an athlete is going to stand out. It's why I made Royalty back in the day, because how were Phil Belanger, Phil Larose and Phil Dion going to stand out as individual athletes as opposed to just being called the 3 Phils? And it's the same now. If you don't have opening or closing segment, how are you going to stand out? And even the guy who gets closing segment, he might do something on a feature that no one else has ever done, but that same feature has been hit by three other athletes in the movie leading up to his segment, which causes the viewer to become jaded by the location. So I don't feel like we're watching movies anymore, I feel like we're watching expensive promotional videos with new cameras and more death-defying tricks every year. I don't want to talk shit on that, but it's the only reason I make movies, because it creates so much opportunity to do something different. I think there's so much more than can still be done, and as soon as people realize it's not just about the new camera that's just come out and the biggest jump, we'll start going in a much better direction.
The Education of Style is now available for purchase on http://www.inspiredmedia.tv and iTunes, along with The Education of Style Soundtrack, which you can purchase on iTunes by clicking here.