"For those that are not comfortable standing still and are always moving forward, we introduce you to the NFX2 Snow Goggle. New for 2015, the NFX2 combines technical innovation with timeless style. With features like our Swiftlock Quick Lens Change System, the fastest and most secure lens change system ever, the panic of harsh conditions becomes a thing of the past. Evolve, stay one step ahead of your environment and... Adapt Instantly."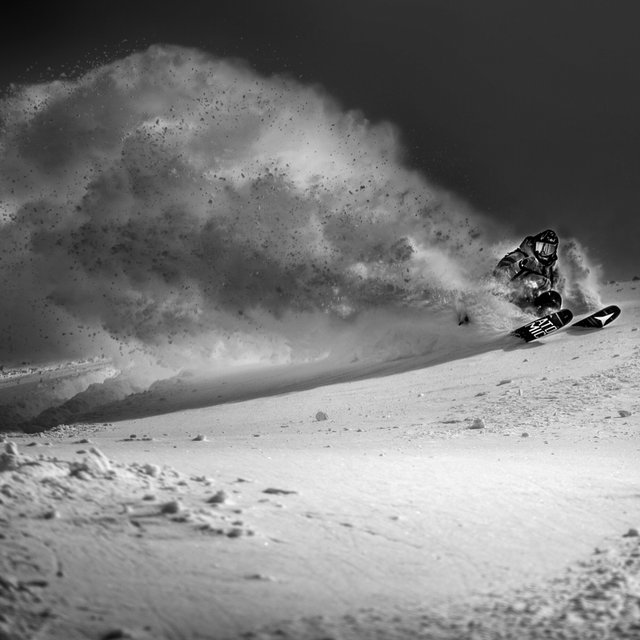 Chris Benchetler putting the new goggle to the test...
San Clemente, CA. (November 16, 2015) "Merging clean design with progressive technologies, the all-new NFX2 Goggle delivers game-changing function with style to spare. The retro-inspired, cylindrical lens design is a nod to Dragon heritage but the NFX2 is loaded with exclusive, state-of-the-art tech. This medium-fit, premium frame combines the expansive view of Dragon's patented Frameless design with Swiftlock Technology, making lens changes faster, easier, & more secure than ever.
Swiftlock Lens Technology utilizes a pair of integrated levers in the goggle frame that allow for instant on-and-off lens deployment. Simply flip the levers up to release the lens, pop in the new one, and with one quick motion, lock it down..Having the ability to make a quick, gloves-on lens swap means you can adapt instantly to changing light conditions on the mountain. Developed with team riders Chris Benchetler and Lucas Wachs, the NFX2 builds on Dragon's legacy of industry leading design and performance while setting a new standard for convenience and versatility. Whether you're a powder hungry pro or an ambitious beginner, this goggle is engineered to keep you focused on what really matters, enjoying yourself in the mountains.
and all smiles about the results
"The new NFX2 goggle is the best of both worlds. The Swiftlock lens change system makes it super easy to change out lenses in a flash and the design of the goggle strap speaks to my roots," says backcountry ski icon Benchetler. "By far, this is my go-to goggle for this winter in any conditions."
Our team riders aren't the only ones hyped on the NFX2. When the design was first unveiled, it trumped all the competition, earning a prestigious 2015 ISPO Award for Best Goggle. Our team and testers agree. We think you will, too."
For a full description of the NFX2's technical features head over to http://www.dragonalliance.com