Interview by Brandon Ascher
Photos by Matt Stauble
What's up Dale?
Just chillin. Got out of class early today.
Where are you going to school?
At the University of Utah.
How was the move out West?
The move went well. I got a nice big dorm room, the only hard thing was fitting everything I owned into two bags, because I flew out here. So I pretty much carried my life in two bags and a box that my mom sent me.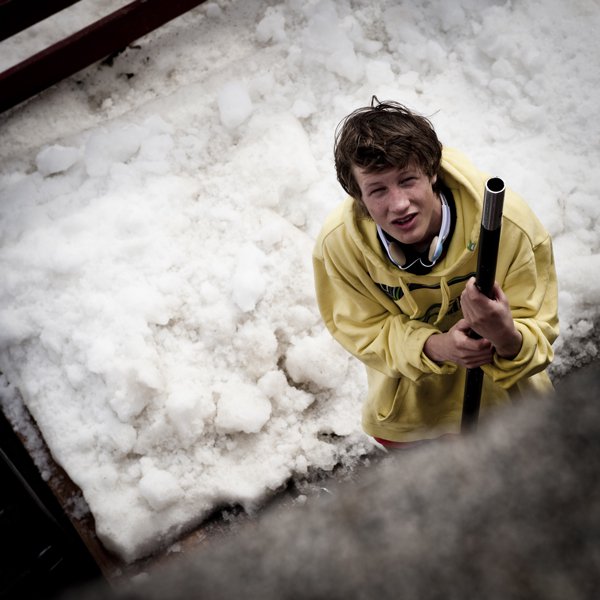 How did your life in skiing start?
I grew up in Vermont where I started skiing and then got into freestyle skiing with Andrew Holson, Connor Kennedy, Sean Kennedy and Alex Buller. We all went to Okemo Mountain and were privileged to be coached by Chris Marks, who got us into the sport, and then started filming with 4bi9.
How was this past season?
This past season was one of my best. I wasn't able to compete as much as I wanted due to a collarbone break, but it was one of the most productive ski seasons that I've ever had. Just really worked on learning new tricks and developing a better style. Some highlights would be the Stratton shoot with 4bi9 and Windells this summer for Sessions 3 and 4, lapping their perfect park.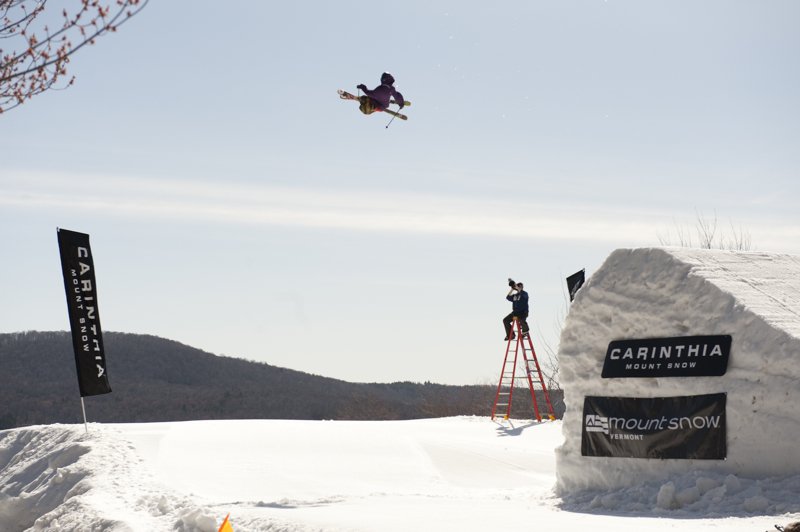 How was the rest of your summer?
Pretty good. After Hood I headed back to Vermont, worked for my dad doing some landscaping and just chilled out with friends before moving out to Utah.
What films can we see you in this Fall?
Gunnie Season by 4bi9 Media and Work it Out by Meathead Films.
How'd filming with those guys go?
I got a lot of good shots with 4bi9 at that Stratton shoot and from my trip out to Utah last winter, and then went to a couple park shoots with the Meatheads in the spring and was stoked on the footage they got of me.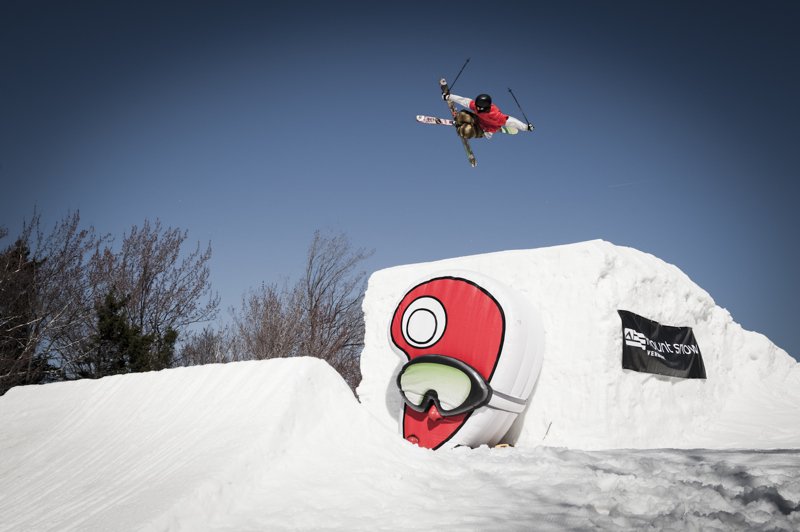 What are your plans for the upcoming season?
After the semester is over I'm going to move into a house in Salt Lake City. I'll be able to film more than I ever have, and won't have to worry about school and will be living out West all year, which will really help me just focus on skiing.
Any contest plans?
Yeah I'm pretty much going to try to do as many competitions as I can. I plan to hit up Aspen Open, Mount Snow Open, Dumont Cup, European Open, Orage Masters, and hopefully qualify for the Dew Tour along with anything else that comes up.
Damn, full plate.
For sure!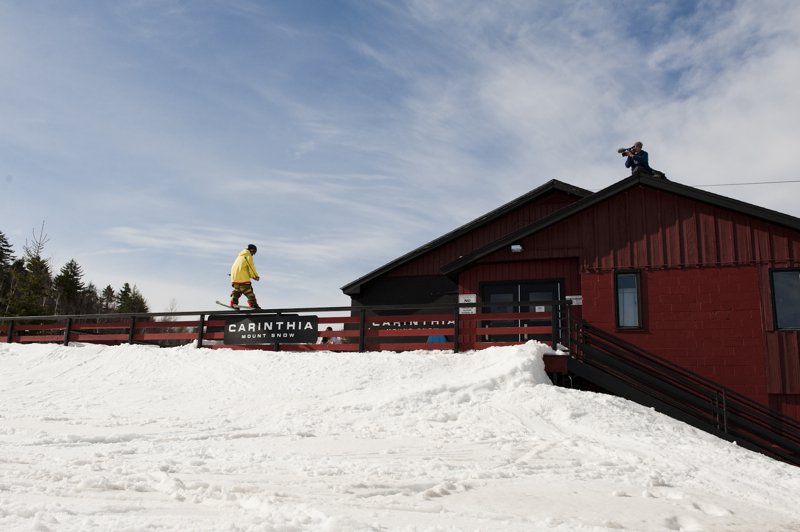 What are your goals for the events you plan on competing in?
Just to give it my all at every one, and I definitely want to qualify for Dew Tour.
And how about filming?
To get a full segment with 4bi9.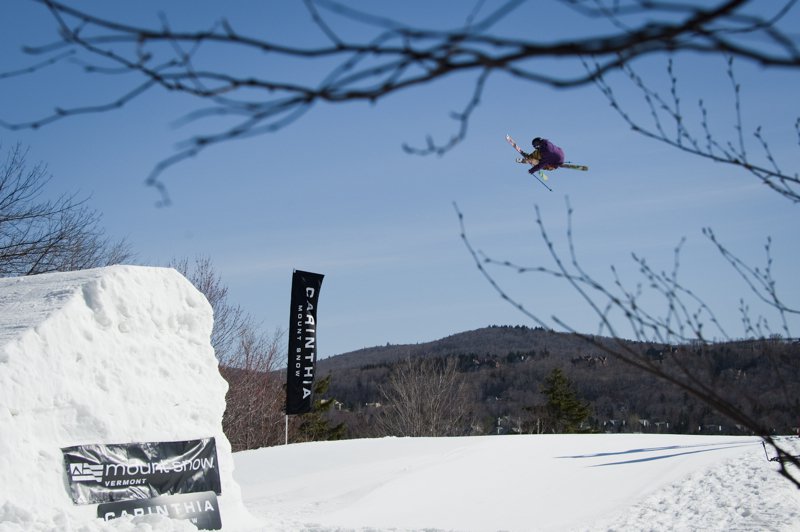 Who do you usually ski with?
Tim McChesney, Clayton Vila, Sean Jordan, Niki Keefer, Andrew Holson and Matt Hauser.
Which skiers would you label as your influences?
Tom Wallisch, Liam Downey, Henrik Harlaut, Mike Hornbeck and Tanner Hall.
Any words on style?
I think style is very important in skiing. People can do the same tricks but individual style can make it look completely different. It's just the way I have developed to ski; it feels comfortable.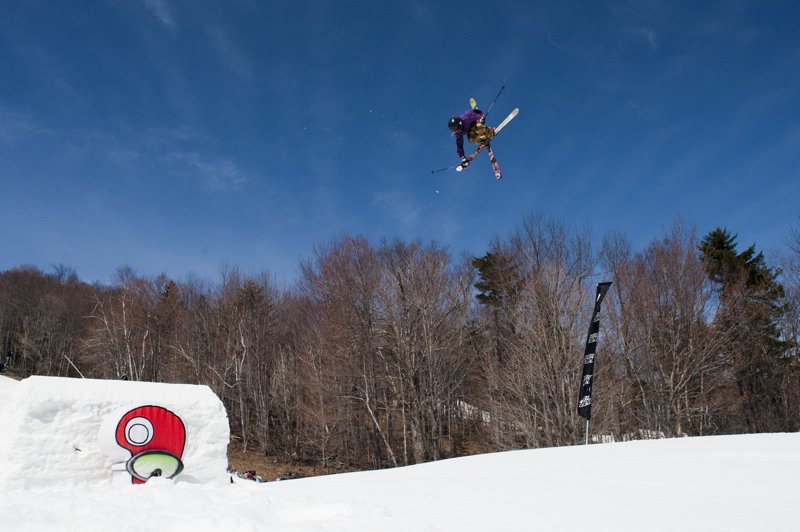 What's your mindset when you're trying something new?
To commit. Never second-guess yourself when you're taking off. You have to be confident.
Thoughts on skiing right now?
I think that the sport is progressing really fast and blowing up quickly, and I think it's going in a good direction with both way doubles. But I also think that competitions should be judged more on being smooth and your style, rather than just who can huck three doubles in a row.
Overall goals for the future?
I want to be able to travel all over the world, filming and competing with the top pros.
Shout outs and thank you's?
My parents, Chris Marks, Zach Davison and my sponsors: Orage, Electric, and Phil Park.
 
Dale Talkington's King of Style entry