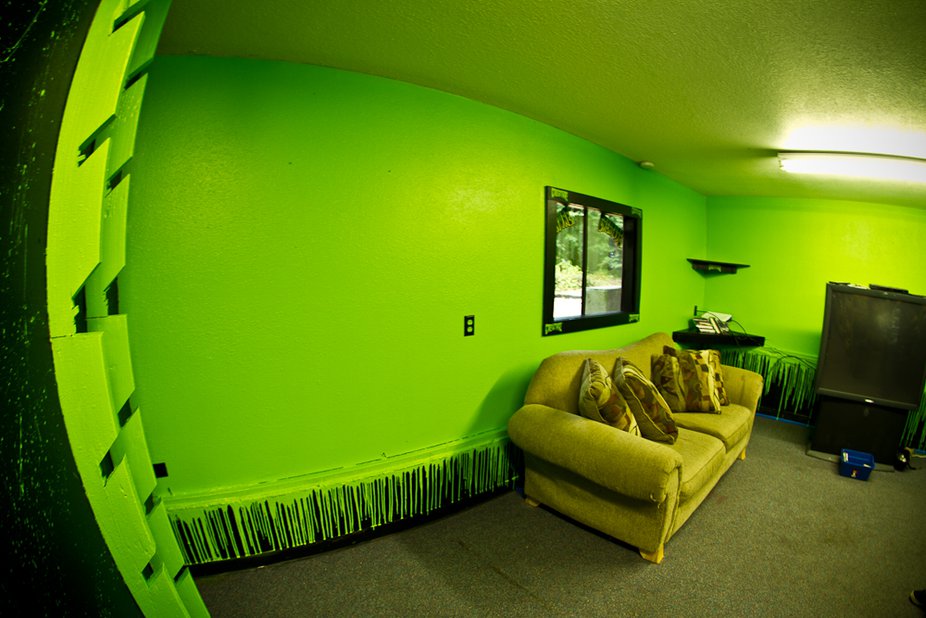 Green and Black. Riley Snyder Photo.
The fine folks over at Creature Skateboards came in and decorated a cabin for the skateboard campers. NHS has been welcomed aboard to be the new skate program sponsor here at Windells. You can check out what's happening with all of the NHS brands (including Creature, Santa Cruz, Independent, OJ, Krux, Ricta, Flip, and Mob) over at StrangeNotes. Who better to have at a camp than Creature? These dudes are running skateboarding right now, and there's been a consistent flow of team riders coming through to check out the new concrete…
Second Angle of the Room. Riley Snyder Photo.
Creature Quarter and Tree Outside of the Room
Related posts:BMX Crew Hard at Work
Inside B.O.B.
New 'crete