At 21 years old, Chris Benchetler is hardly a new name on the freeskiing scene. The Mammoth Lakes, California native has already made his mark on the big mountain skiing world with huge parts with Poorboyz Productions and Nimbus Independent's "Hunting Yeti" project, a pro model from Atomic, and a ton of media coverage (including the epic Powder Mag cover shot). I managed to catch Chris during a free moment just after the release of webisode three of Hunting Yeti. - Leah Poulton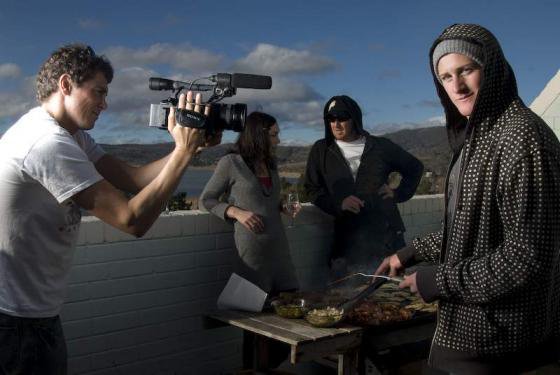 Photo: Dan Himbrecht
Age?
21
Hometown?
Mammoth Lakes, Ca
Sponsors?
Atomic, Sessions, Dragon, DaKine, ClifBar, Cti2, Joystick, Adio, and Mammoth Mountain
So the season is coming to a close… what were the highlights of 2007-2008 for you?
Japan would definitely be one. JP Auclair and I went in January and skied tits deep powder almost every day. Another I would say, getting a pro model ski with Atomic. I am still in the process of fine tuning everything, but it should be ready to go this fall, and seeing the process build step by step has been a very cool experience.
You were pretty busy this year, traveling and filming with Nimbus Independent. How has working on Hunting Yeti impacted you as a skier?
It has really made me appreciate where I'm at in skiing. Being able to travel with great friends who have the same mindset, goals, and ideas with skiing is a dream come true.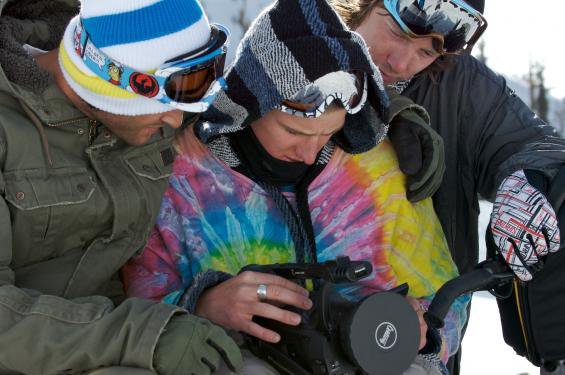 Photo: Felix Rioux
You spend a lot of time with the other guys on the Yeti crew, packed into cars, hotel rooms, etc…How often do you start pissing each other off?
We are actually all pretty calm and collected. And since we have the same mindset and goals, we tend not to get too pissy.
Is there someone in the Yeti crew who you know you could never live with?
All of them. I love living in California, and they love their homes. Bunch a weirdos!
What do you do after the snow melts in the summer?
Surf as much as possible. I suck, but I love challenging myself in different aspects of life.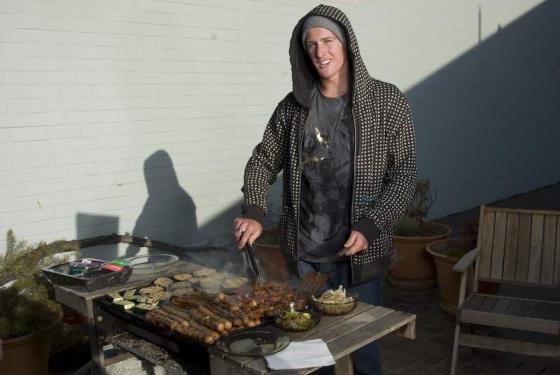 Photo: Dan Himbrecht
You've said that Pep Fujas was the one who helped push you in the right direction for getting your contract with K2 in 2004. How did you guys first end up skiing together?
Pep and I met while he was living up in Mammoth. I use to follow him around the park, and I'm sure he got sick of me, so he gave me some skis to shut me up.
A couple seasons ago, you decided to focus more on backcountry and filming and move away from the contest scene. Do you see yourself continuing in this style? Is not doing a lot of contests ever a problem for sponsors?
Yeah. Contest began to make me a little lopsided. I lost sight of why I loved skiing. When I would choke it started putting stress on my skiing. And for me, skiing has always been my release from life's stresses and a good escape from reality. I was fortunate with the people I met and the sponsors I had. They all allowed me to film and progress my skiing in the BC, which is the plan for many years to come.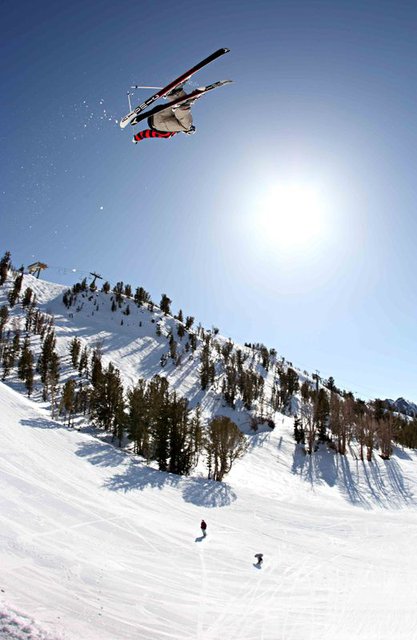 Photo: Peter Morning
Did you ever have a problem with conflicting schedules with filming for Hunting Yeti and Poor Boyz this season?
Not really. It got a little hectic with my 2 injuries, but for the most part I had it fairly planned out.
 
What's the craziest thing you pulled off this year?
Craziest? I would have to say the 3 I did off the cliff in webisode 2. Definitely got the adrenalin pumping.
Worst injury?
I broke my femur at a park shoot in June Mountain a few years back. But to be honest, I haven't had a best injury, they all suck.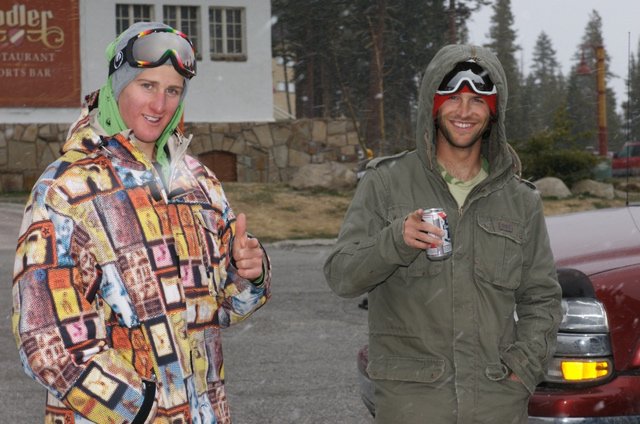 Photo: Felix Rioux
You actually had two pretty major injuries this season - what happened and what effect did it have on your skiing?
I broke my clavicle twice this season. First time required surgery and 3 months out. The second time was just after getting back on snow and required another 2-3 months out. I was gravely bummed the second time around. I think injuries can be more painful emotionally then the actual break itself. In a matter of seconds you think - How bad is it? Will I come back 100%? Will my sponsors drop me? How long will it take? Do I need surgery? Will I have the same confidence? etc. It sucks, but when you come back and feel good there's almost nothing better. I think it makes you realize how much you really love skiing.
What do you see yourself doing in five years?
Married with 6 kids and running for President. Or most likely still skiing…
You're coaching at Windell's summer camps with Fujas this year. Which camp sessions will you be at?
Sure am. Session 4, July 6th-13th… I'm actually very excited. I haven't spent much time summer skiing, and I am stoked to try and help some kids out.
What do you like about coaching?
I like seeing progression. Whether it's with myself or with others, and being able to help someone progress is a cool feeling.
Do you ever have days where skiing feels more like a job than a passion? How do you keep yourself motivated?
There are for sure those days, but I just try and remember why I ski and not lose site of how lucky I am..
Who would you say has inspired you the most as a skier?
JP Auclair. Every time we hang I learn 5-10 new things about the world. He's like hanging out with a book of wisdom.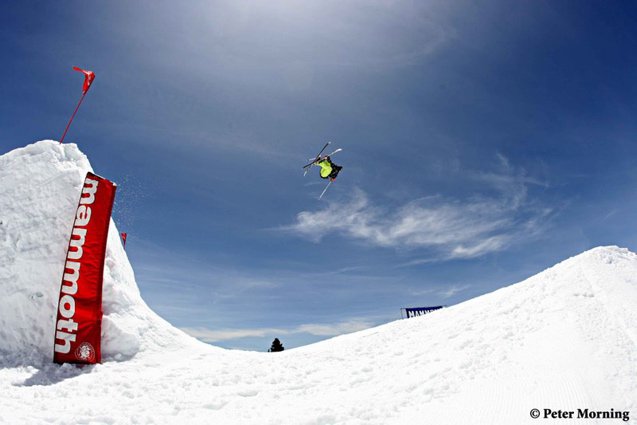 Photo: Peter Morning
Is there anyone you'd like to ski with that you haven't?
Bob Marley.
Describe your best day on the hill this season.
It was actually my best night. I was skiing in Japan with JP. It was snowing harder then I had ever seen. The bright lights were reflecting off the clouds, which cast shadows and gave contrast to the snow. So we had bright, perfectly visible pow runs to ourselves all night. And on top of that, our tracks had free refills since it was dumping so damn hard.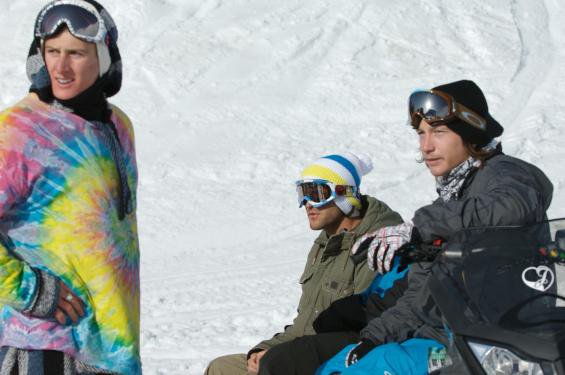 Photo: Felix Rioux
Fill in the blanks…
Favorite mountain: Mammoth Mountain
Favorite trick: 540
Favorite ski movie (that you're not in!): 1242
Your setup: Atomic Bent Chetlers
Best skiing conditions: Tits deep
Poles or no poles: Poles
Park or Pipe: Park
For more on Chris Benchetler, check out chrisbenchetler.com or rip.tv/nimbusindependent