Words by Andrew McIver
Photos by John Riddle & Gillian McIver
This past weekend Mt Seymour, BC played host to the second of four stops on The Canadian Shield Ski and Snowboard Slopestyle Tour. An unprecedented 160+ pre-registered athletes showed up for Friday's practice, making it clear that a tight battle for the $20,000 cash purse and prizing was to be expected for the weekend ahead.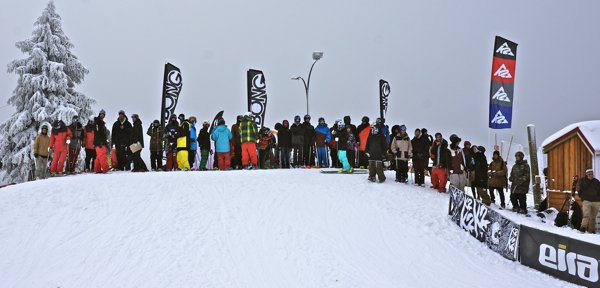 The ski side of things went down on Sunday afternoon, which similarly to the snowboarders utilized a best of three run format. Ian Cosco was able to improve upon his second place finish at Mont Tremblant to take the pro open men's division win and $5,000, making him the current pro men's ski tour leader. His winning run consisted of a 270 disaster on the down-flat-down rail to a right cork 9 nose and a left switch 720 on the jumps, while the SBC Skier Magazine Standout Trick award went to Ahren Stein for a huge switch misty 1080.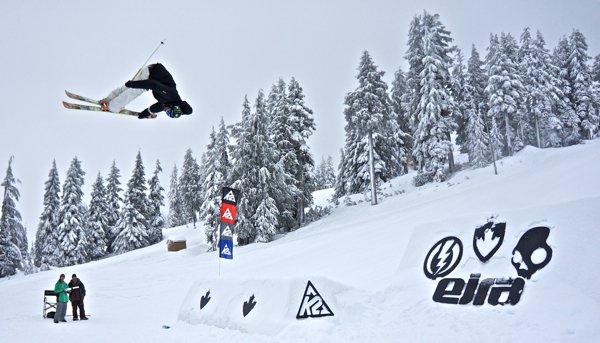 Ian 'Chug' Cosco
In the women's pro open division, Yuki Tsubota once again took top honors and $2,000, also making her the current tour leader in her category. Her winning run included the SBC Skier Women's Standout Trick, a cork 7 mute.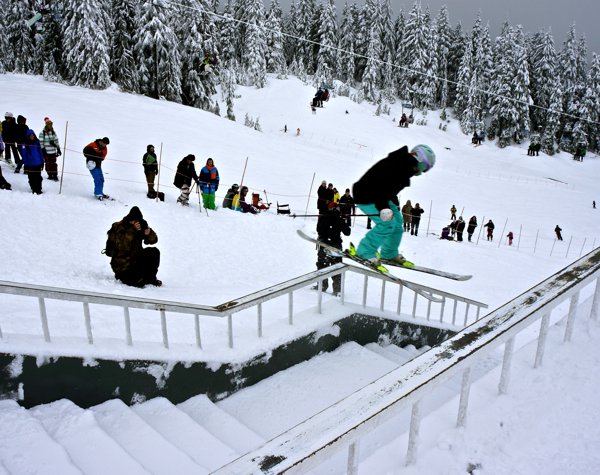 Yuki Tsubota
The K2 Skis amateur open men's division was one of the day's largest fields and full of talent. Braedon Wheeler was able to secure the win on his second of three runs. He was joined on the podium by Ali Tracy, who took home the win in the K2 Skis amateur open women's division after competing in the pro open women's snowboard competition earlier in the day.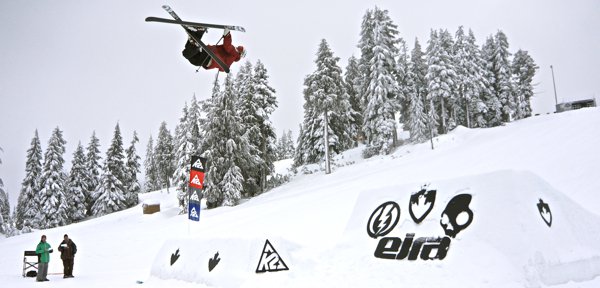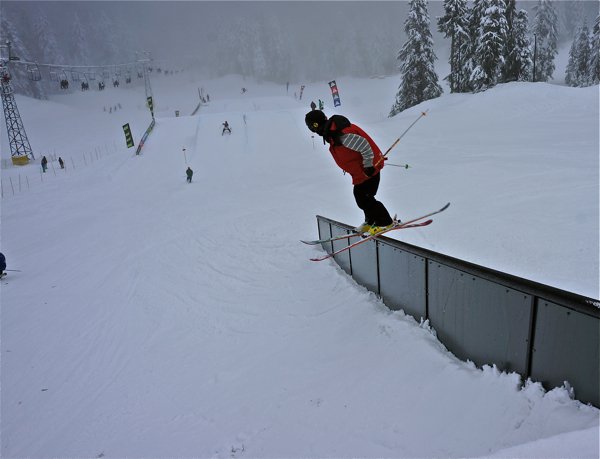 In the Disney XD X-Elerator + 13-15 division, the win went to Tommy Polomsky. with Jacob Shepansky in second, while the Disney XD X-Elerator 12 and under category was won by Todd Heard who put up high scoring runs throughout the competition.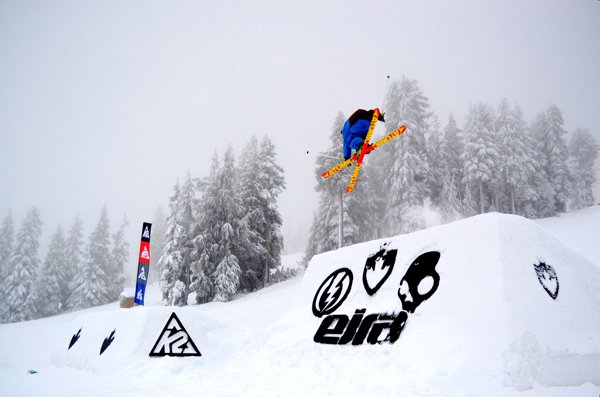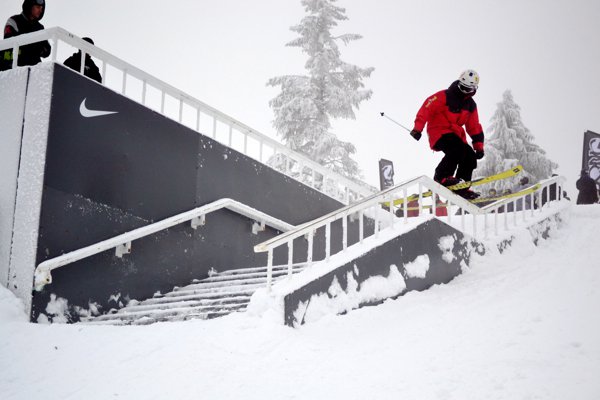 Results
Disney XD X-Elerator Boys 12 & Under
1) Todd Heard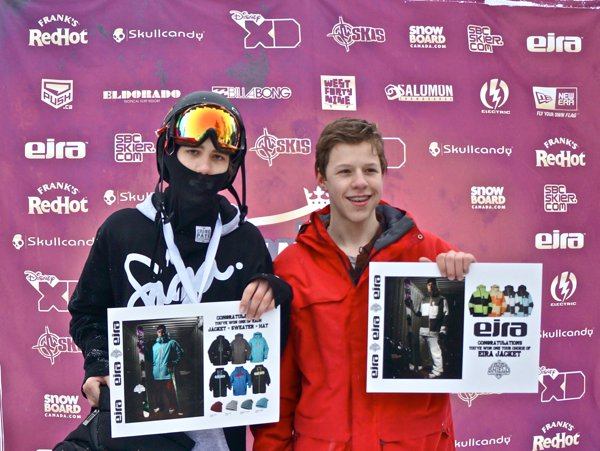 Disney XD X-Elerator Boys 13-15
1) Tommy Polomsky
2) Jacob Shepansky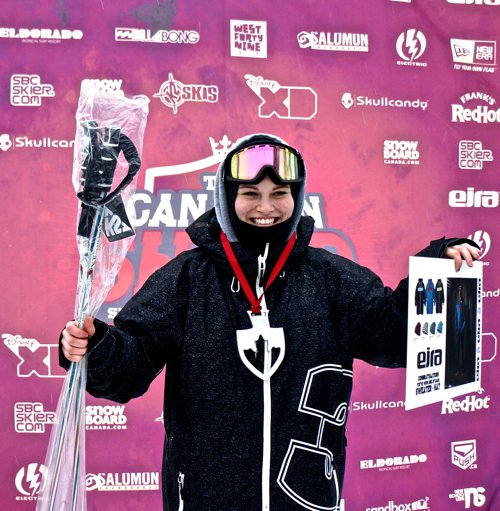 K2 Skis Amateur Open Women
1) Ali Tracy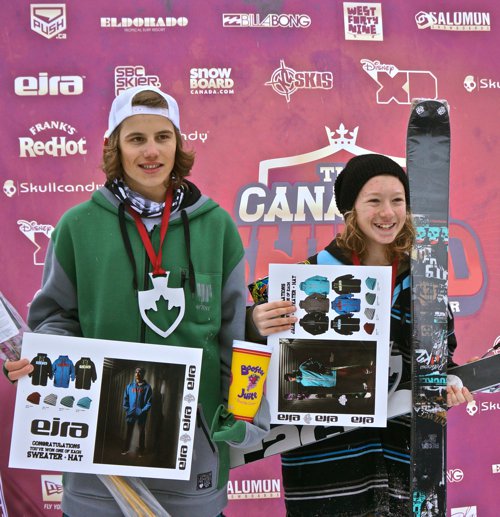 K2 Skis Amateur Open Men
1) Braedon Wheeler
2) Avery Rankin
3) Logan Dobson
4) Malcolm MacDougall
5) Thomas Ruthowski
6) Dylan Bucher
7) Jarred Martin
7) Dean Wheeler
9) Thomas Roberts
10) Benjamin Neil
11) Miguel Rodden
11) Cody Ponting
13) Donnie Ottosen
14) Joe Woodruff
15) Greg Talbot
16) Will Finch
17) Wolff Jan-Philip
18) Patrick Rychter
19) Dylan Gillespie
20) Liam Ponton
20) Simon Stulberg
22) Trent Gammon
23) Josh Visser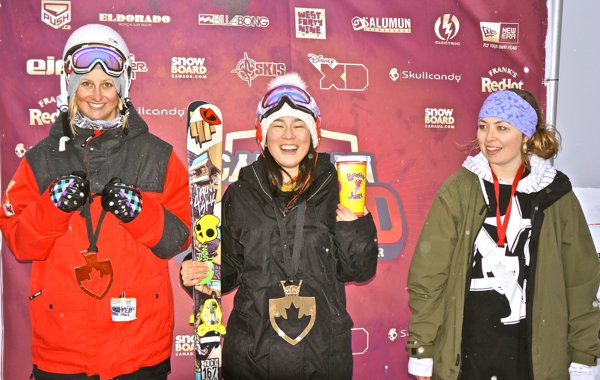 Pro Open Women
1) Yuki Bubota
2) Emmanuelle Blanchet
3) Ashleigh Low
4) Cassandra Sharpe
5) Emma Whitman
6) Cassandra Ratcliffe
7) Sasha Chernenkoff
8) Nina Abramishvili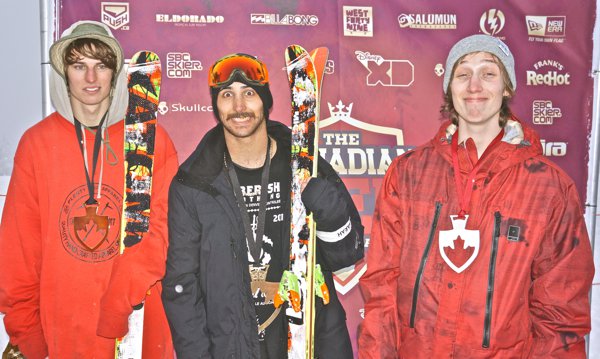 Pro Open Men
1) Ian Cosco
2) Jonas Hjohlman
3) Jordan Innes
4) Cam Smith
5) Quinn Waddell
6) Simon d'Artois
7) Kirby Sutherland
8) Tyler Wilson
9) Joe Schuster
10) Matt Brindisi
11) Evan McEachran
12) Keaton Carlson
13) Logan Pehota
14) Michel Granger
15) Mack Jones
16) Thomas Pool
17) Ahren Stein
18) Hunter Visser
19) Benjamin Ogilvie
20) Dominic Morneau-Grenier
21) Micahel Brush
22) Simon Gingras
23) Matt Crawford
24) Kieran Nikula
25) Jesse Matthews
26) Jaedon Schneider
27) Samuel Thackray
28) Max Heard
29) Brenden Reid
30) James Anderson
31) Alex Beaulieu-Mauchand
32) Riley Culver
33) Justin Jackson
34) Yukon Leever
35) Blake Cameron
36) Rob Heule
37) Bryce Barker
38) Zac Mousseau
39) Sam Ruttiman Sam
40 Liam Measuure Liam
41) Mitchell Wilson
The next stop of the Canadian Shield Ski and Snowboard Slopestyle Tour lands at Calgary's Canadian Olympic Park (COP) this coming weekend, February 24th - 26th. For event details and registration, be sure to check out thecanadianshield.ca.