Words by Evan Tennant
CR Johnson has been around for a long, long time, and as a result is universally hailed as one of the most respected all-around skiers of our time. It seems like just yesterday that he threw down the first ever 1260 at his home hill of Squaw Valley, California and was popping 3's off natural features before it was all the rage, but as most everyone knows, CR has been through a lot since then. Just two years after sustaining a major head injury that put his life and skiing career in jeopardy, CR is back slaying the mountains and is featured prominently in this year's Claim from Matchstick Productions. This fall I got a chance to ask what's next for him, and for skiing.
You have been skiing professionally for…
10 years.
Do you think the value of experience is often ignored these days?
The value of experience can be ignored these days in the ski industry. I can think of two skiers who have been around for a while, Shane McConkey and Seth Morrison. Seth has to do 200-foot double front flips and Shane has to hit cliffs with a parachute to keep themselves in the game. That's because the ski industry mostly cares about the next hottest kid, not the skier with years of experience. We have so few GREATS in our sport because of that.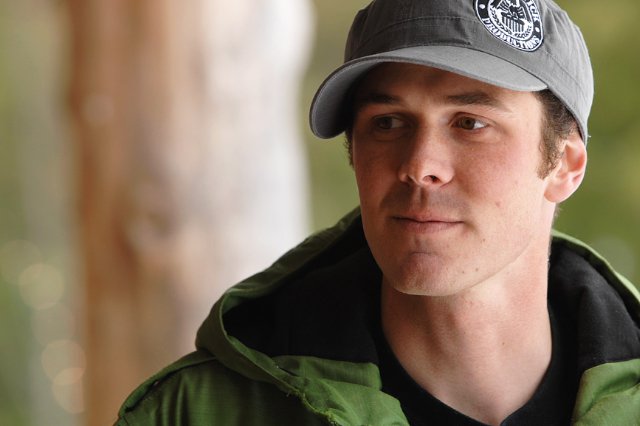 photo: Grant Gunderson
Where is your skiing at these days, how do you see it?
I see myself skiing in the backcountry. That is the aspect of skiing I respect the most and enjoy the most. Being in the mountains and having to depend on yourself and friends for survival and fun is a real experience. There is no "ski scene" out there, there is simply skiing, and the mountains.
Does the progression of the sport motivate you or scare you?
There are aspects of the progression motivate me. To see people pushing the limits of big mountain skiing, is inspiring. To see where backcountry skiing is going, inspires me.  To see how most of the leaders of the park movement conduct themselves is not inspiring, but granted they are good at park skiing.
You have a goal in mind for yourself? A spin, a line, or a shot that your working toward?
My goal right now it to be able to ski as strong as I ever have, and to get better from there. For me that specifically means getting into bigger lines, and throwing tricks off of cliffs and stomping.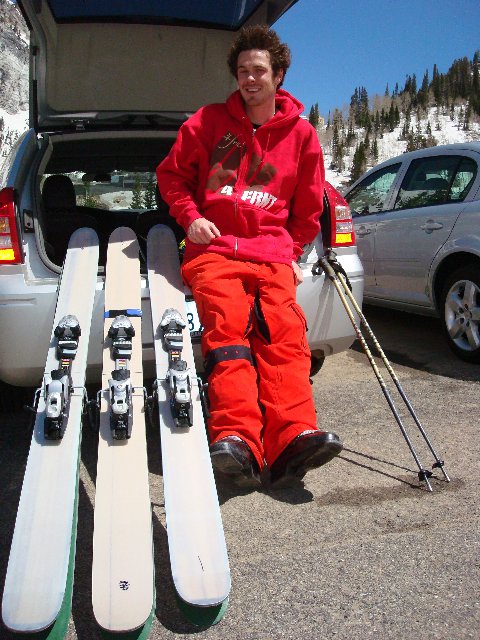 photo: Matt Sterbenz
Do you ever want to go back and push yourself 20 feet out of the pipe at the X-Games again?
I would definitely love to be launching 20 feet out of a pipe again. There was no choice in me stopping doing that, one day it was just over. Now the consequences are too high for me to pursue that aspect of the sport.
Has skiing become what guys like you, Tanner and Candide envisioned back in 2001?
It's become much more than I envisioned in 2001. It's on a positive track to becoming cool again, within the mainstream perspective. Skiers already know it is cool, but the general public is starting to think so again too.
I have always considered you to be one of the first guys sending spins both directions off natural features, is that something you want to be remembered for?
I would be honored to be remembered as one of the first who was throwing both directional spins of natural features. To me that is the future of the sport, that is the coolest aspect of the sport, and that is where I want to see skiing going.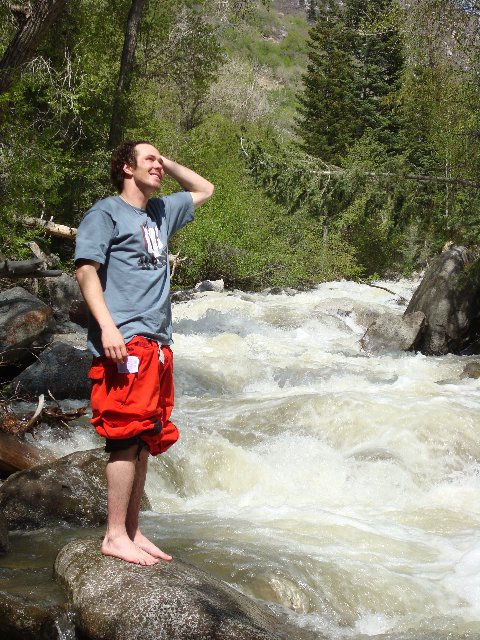 photo: Matt Sterbenz
If you had two plane tickets anywhere in the world, an open schedule, and the luck of choosing anyone to ski with for a week…What's the attack plan?
Two tickets...Straight to Haines, AK, with my best friend Tanner.
How many days a year would you say that you and Tanner get to ski together, without any cameras, on the lifts just enjoying yourselves?
Tanner and I have entirely different schedules so we only get to spend about10-15 days a year skiing together. But tose are some of the best days, no matter what we end up doing.
Does the C-Crew have still have any aspirations to work together?
C-Crew is our crew of best friends. We always ride together. I don't know if we'll make movies together again, but we are always together.
Any info for us on the 4FRNT CR Pro?
The CRJ from 4FRNT will be a brand new, progressive design. The concept is to create an aggressive powder ski that is very playful as well. With this new design, it will apply to all conditions along with being powder specific.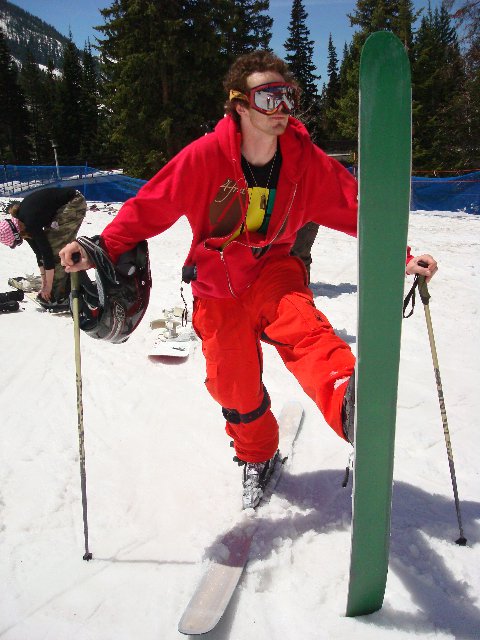 photo: Matt Sterbenz
What is it like riding for 4FRNT and working for Sterbenz?
Riding for 4FRNT is the most encouraging situation I have been in for skiing as a sport and as a career. I have the opportunity to create the exact ski I want so that I can ski the mountain the exact way I want. I have creative freedom to make my product look exactly how I want. There is no pressure to perform in any way. I have my spot on the team and it wont be taken because of my company ignoring the value of experience. It is the best and most encouraging situation to pursue skiing at the highest level and most fun level imaginable.
Do you still feel like you have full support from long-time sponsors like Smith and Spyder?
Spyder and Smith are very supportive of me. I have always had a good relationship with those companies and it is only getting stronger. Gabe Schroder, my Smith team manager, told me he sees me leading the team for the next 10-15 years. That was truly encouraging and inspiring to make me want to be a leader and work hard.
At this point, what are you working harder on skiing, fitness, or confidence?
At this point, it being fall, I am working on my fitness. In a month, I will be skiing every day working on increasing my fitness with skiing while I develop more confidence. At that point it will be all three at the same time. I am going to take this year to fully recover from my set back, by working on all three of those aspects to the best of my ability.
Obama or McCain?
Obama! I'm ready for the, "Change We Need"...BADLY. I will lose faith in America and Americans if McCain is elected. I think it is obvious at this point who needs to win, in order for things to start getting better. I hope we don't continue down this path of our own self-destruction.
Thanks CR, I look forward to watching you continue to shape and push the sport we all love.
Thanks.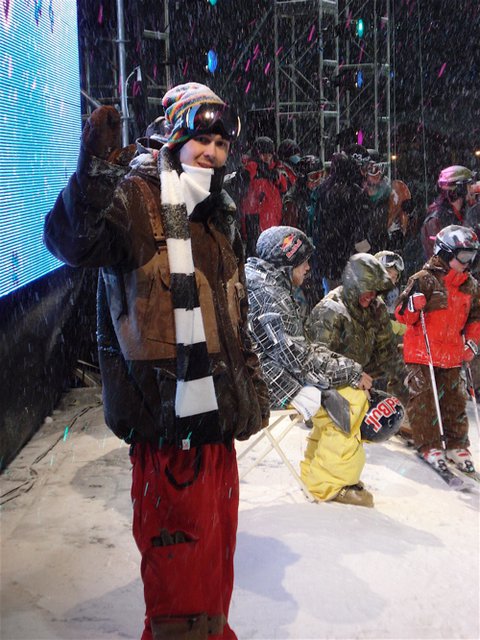 photo: Jeff Schmuck