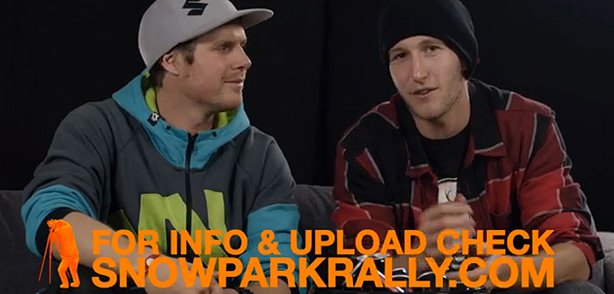 Let's kick off the second mission in the Burn Snowpark Rally! You know how it works. If your crew wins, you'll be invited to the the finals at Zillertal Arena, all expenses paid! Not a bad swap eh? Yeah, you've got to earn it though!
Niko Zacek and Thomas Hlawitschka will tell you what to do, you then go and hit the spot of your choice, take the shots and upload the pictures to the Snowpark Rally website. Go on and get your freeskiing on and win yourself some free shit!
Here's mission two:
More Ski Videos
Related posts:Völkl Snowpark Rally Mission 2 So with the first Snowpark Rally mission accomplished here are...
The Third And Final Völkl Snowpark Rally Mission So it's time for the third and final Völkl SnowPark...
Snowpark Rally 09/10 The Snowpark Rally 09/10 kicks off today, December 15th. This...