Well ever since I went out to summer x games and watched rally car racing in person i have wanted to learn how. Well this is my learning car, The Blue Angel. I am in the process of putting in a roll cage and five point harnesses, so that i will be safe when I crash it. There is a rally track just outside of Boulder that I am going to learn on and start racing. It is kind of a summer project for me. The car cost a total of $1,500, and a few hours of gutting it and it is good to own the road. Hopefully later this summer I will be attending rally school with Simon out east.
This is me, the driver. With a nice healty little snack.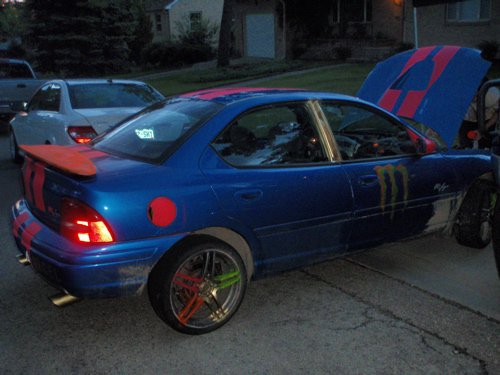 The work zone. We decided to spice up the angel a little more with some neon spray paint so it will go faster.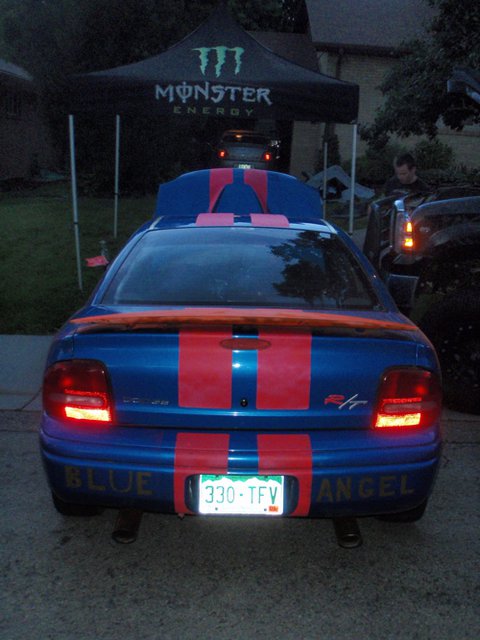 The Back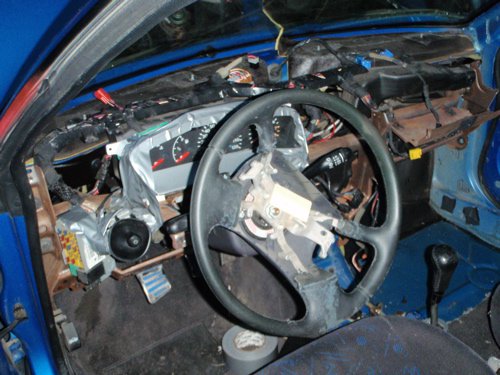 The inside after we gutted it.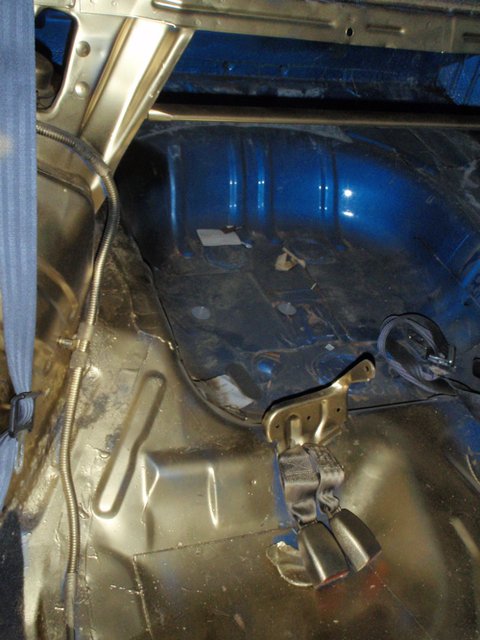 The Back seat, not quite as good for baby seats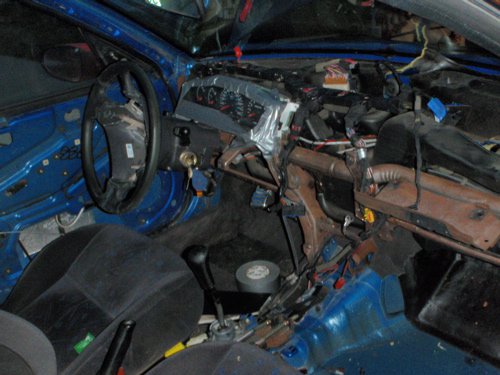 The dash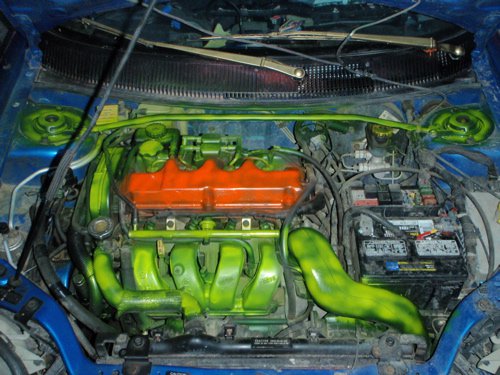 The Engine
The front bumper, its probably going to take some beating.