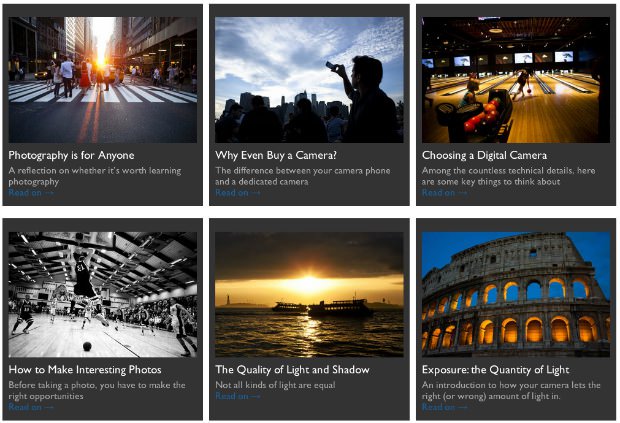 Typical photo books and resource books for photographers come printed and bound, which is not a bad thing. Digital as our photography has become, displaying it, or teaching people how to replicate it, are two areas in which ink on paper still rule. Dan Nguyen's The Bastards Book of Photography, however, breaks these rules, and in the process becomes both a great resource for beginners, and a re-think on book distribution and creation.
As a resource first created as a tutorial for a friend, the book/website serves as a great starting point for people looking for ways to evolve from phonetography to photography. With chapters like "Why Even Buy a Camera?" "How to Make Interesting Photos" and "The Quality of Light," Nguyen hopes to give beginners a to-the-point, not overly-technical guide to taking great photos, complete with example shots at every turn.
On the back end, the entire book is open source and packed full of Creative Commons photos from Nguyen's flickr. Being open source, anybody can go to GitHub and help to improve the book, and as the code behind it gets more complex (Nguyen calls this first version a "rough draft") it will become an ever improving resource for people interested in photography.
For Nguyen the book is "an experiment to see what the essential big-picture concepts are for producing great photos and for appreciating the work that goes into great photography." But over time, many are hoping it becomes a go-to photography resource for newbies to learn from and experts to contribute to.
The Bastards Book of Photography (via Wired)