Words by Alex Kaufman
Photos by Tyler Roemer & Alex Kaufman
From all that went down at Jib Academy Finals at Mammoth, the PBP shoot at Ski Bowl, West Coast Session at Timberline, the Monster shoot at Squaw and the TGR shoot at Stevens Pass, the spring park scene has had plenty of storylines. Some lead to great results and plenty of GTSing, others not so much (speedy recoveries wished to Tanner and and Wiley).
At Mt Bachelor, Oregon, things continued to go off. Most have seen the results of the passionate poacher at Bachelor during the PBP park shoot (and if not...click here), but here's a tease of what else went down when Simon Dumont, Dane Tudor, TJ Schiller, Tim Durtschi, Jossi Wells, Matt Walker and John Symms were in town...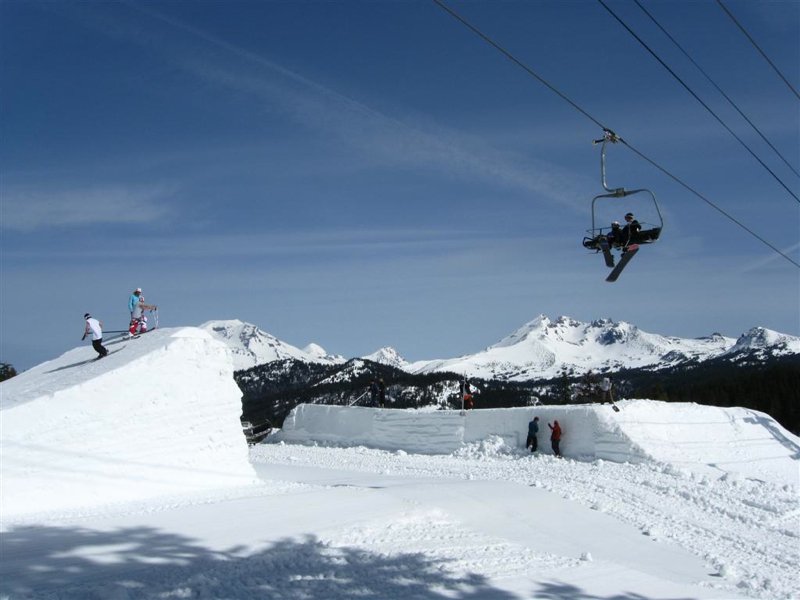 The piss poor weather of late April got useful just in time, as Hames (Mt Bachelor Park Manager) completed four custom features in four different spots for one shoot.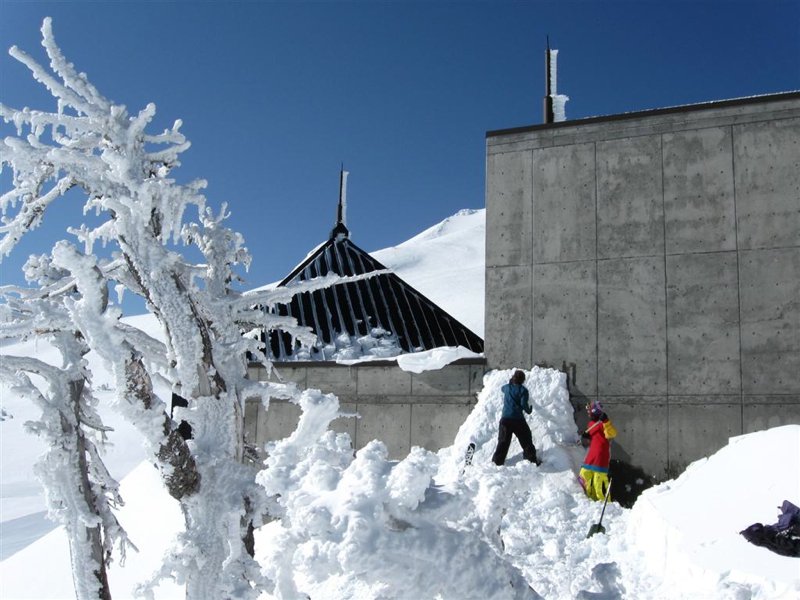 Local hero Tim Durtschi takes to a lodge wallride with a hellish in-run.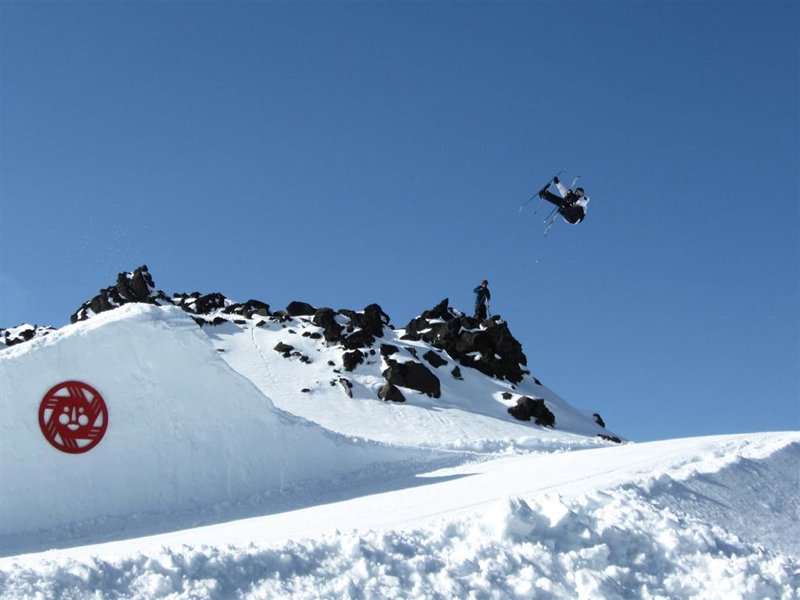 The "Thunderdome" is lapped in the evening by Jossi, Durtschi, and TJ (above).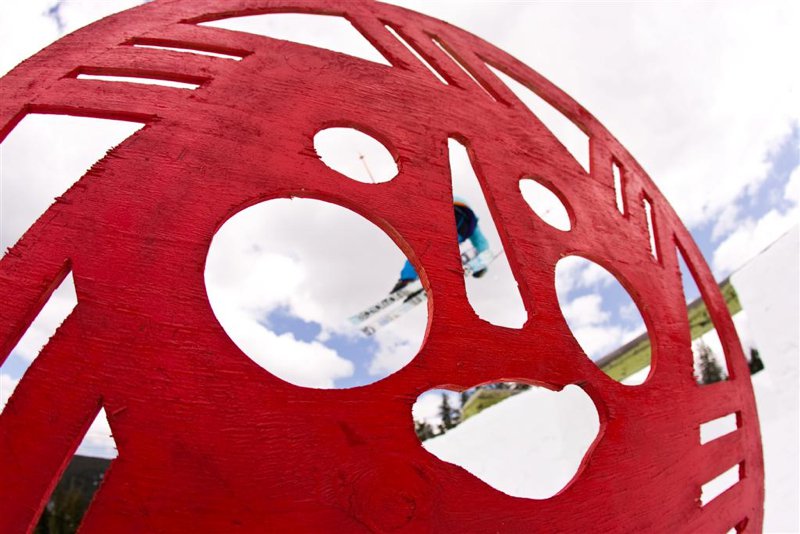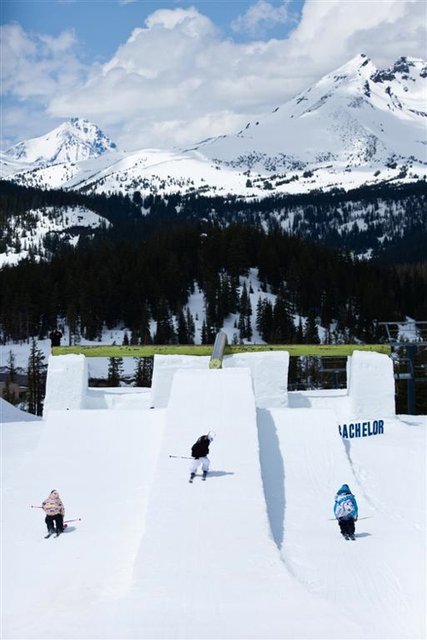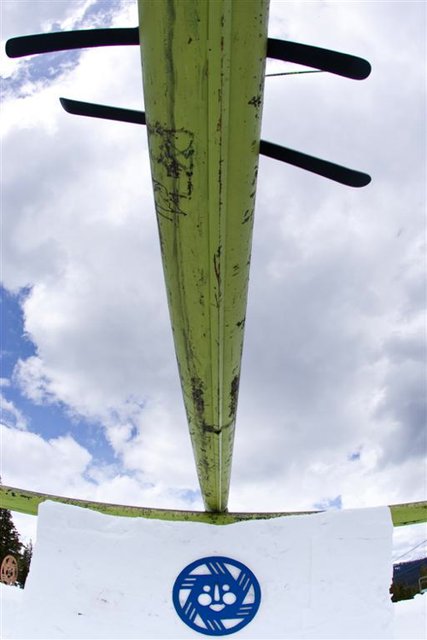 Symms, Walker, TJ , Dane and Simon session the "T-bag." 
Then it was time for the big one, the 110-footer. Shoot producer Mr. Alport got antsy on top of Base Lodge as the athletes took turns speed checking and waiting to see who would sack up and go first. After a bit of delay, Durtschi showed up late and sent it, followed closely by Dumont and Symms.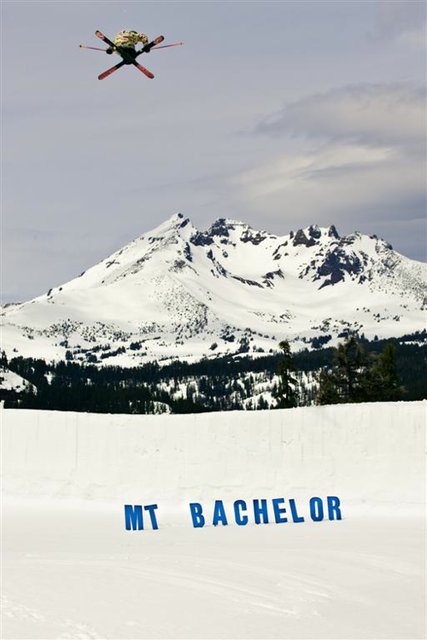 The session then commenced and included harder than average crashes, Dumont throwing everything from stylish flat 3's all the way up to 10's, Symms' laying out his patented holy crap back flips, and Walker (above) pimping out shifty rodeo 9's while others opted to take a pass on the monstrosity.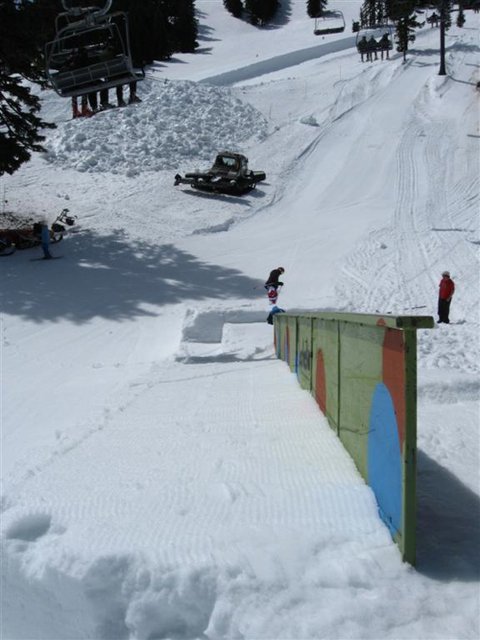 The weather then got in the way and a few days passed before the session resumed and the 110-footer was fully conquered. The guys then moved on to an up-rail to gap.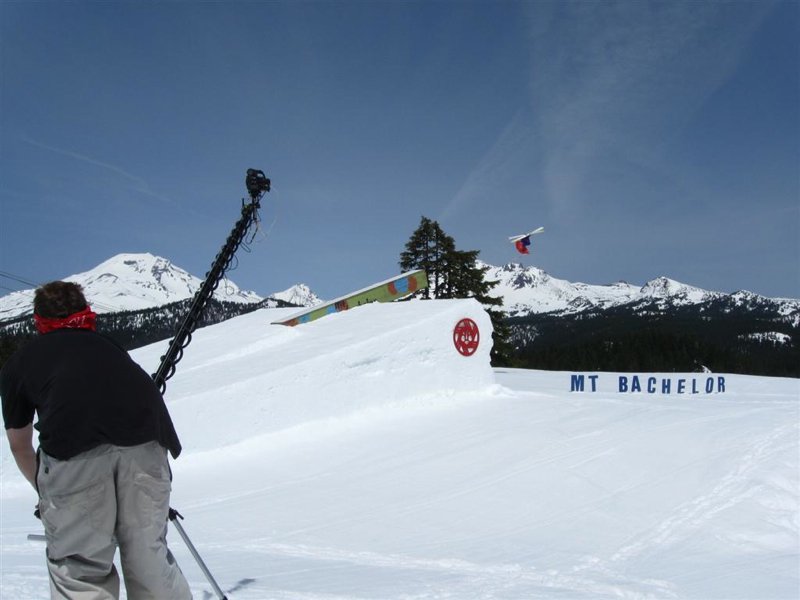 As PBP was wrapping things up Rage Films arrived for their week of fun and started things off on a nearby cannon box with LJ Strenio, Gus Kenworthy, Ian Cosco, Joe Schuster, Mark Dvorak, Derek Spong, Cody Ling, Alex Schlopy and Joss Christensen. PBP and Rage...both shooting at Mt Bachelor on the same day successfully, whoda thunk it?
Be sure to check out PBP's "Everyday is a Saturday" and Rage's "Pretty Good" next fall for lots more including epic sunset sessions on these very features.