What up NSer's?  Down in Australia for an endless winter and loving every minute of it.  Most don't associate Australia with skiing, but the place has it goin on.  Riding out of Perisher, 4 terrain parks groomed nightly and Australia's only super pipe, it ain't so bad.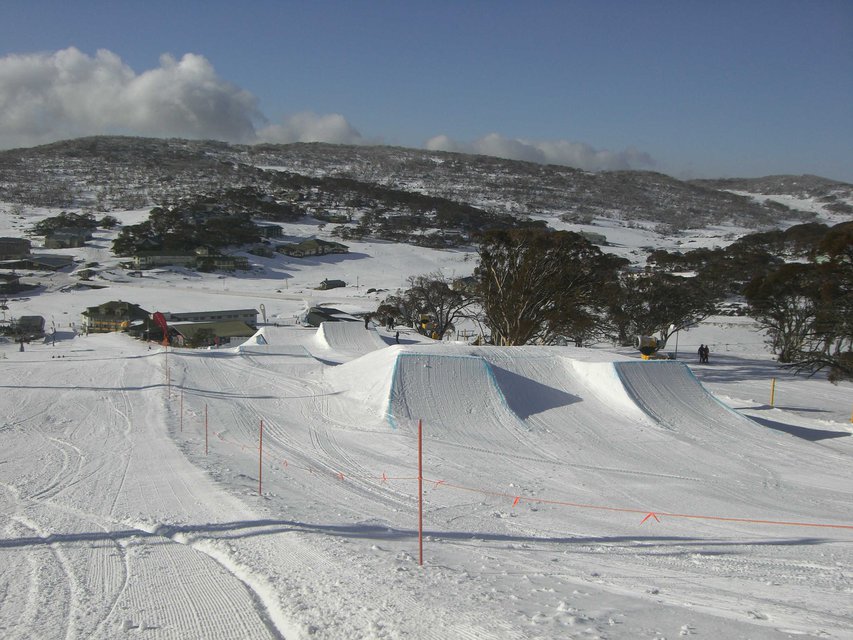 You think your mountain is crowded?  You haven't seen crowded until you come here.  Like most places the weekends are the worst but even when it's at its worst its still only a 2 min line up the t-bar right next to the big park.  You can literally do a lap in under 5 minutes on the weekday!
Anyways been out shooting a few days and the possibilities are endless.  Quick and easy back country access and enough rocks and cliffs to jib off for the rest of your life, fat to flat baby!!
The attention to detail they pay to their park is awesome too, groomed nightly and raked at least 2x a day.  Nice little jump line ending in a very well built 40ft'er. 
 
Nightlife is killer too, tons of live music every week, it's a way cool scene.
 
Hope everybody is as stoked as I am for winter in North America, see you back at Alta in the fall!!!
Check out the below edit that was on national TV, its hella funny!!
http://www.youtube.com/watch?v=vYKhcnKJylE
Pz
Weston